Looking for the easiest mashed potatoes recipe on the planet? This is THE one! These Crock Pot Mashed Potatoes are simple, easy & absolutely delicious!
Mashed potatoes, does it really get any better than that for comfort food? They are so delicious. For the last 15 years or more the hubs has made his amazing garlic mashed potatoes.
I love them so much. But with him traveling & such, he's not always available to make them when I want to serve them. No matter how closely I follow his recipe it's always lacking something in the end.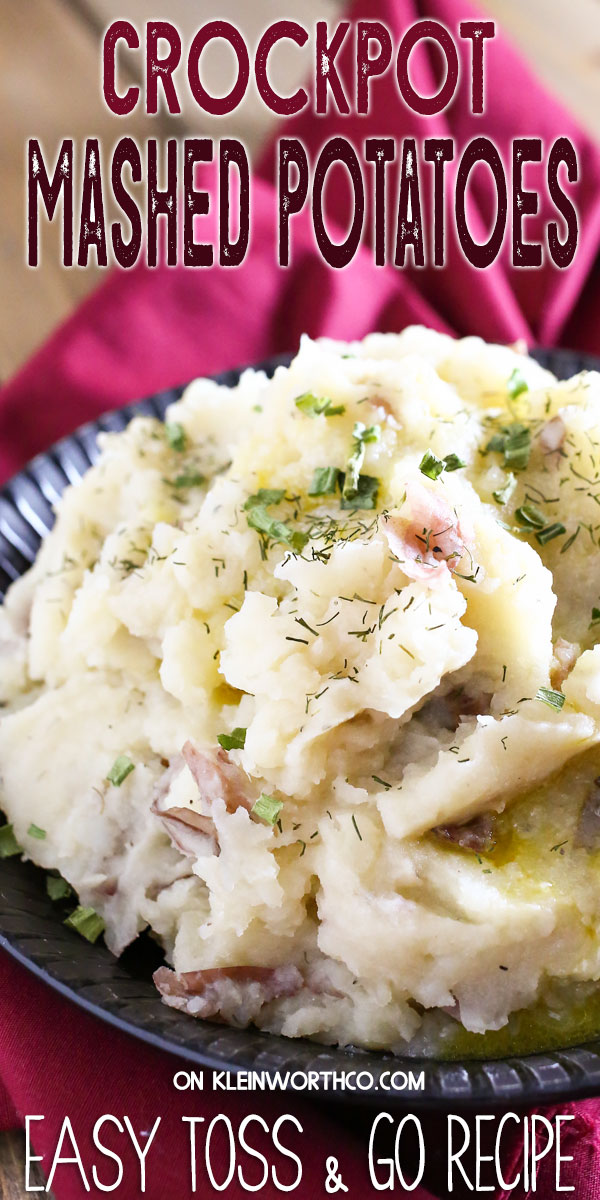 It's his special touch & love that he puts into them. I just can't replicate that.
So since I'm always tight on time here when it comes to dinner I thought I would simplify the process & come up with my own recipe for mashed potatoes in the crockpot.
Thanksgiving Side Dish Recipes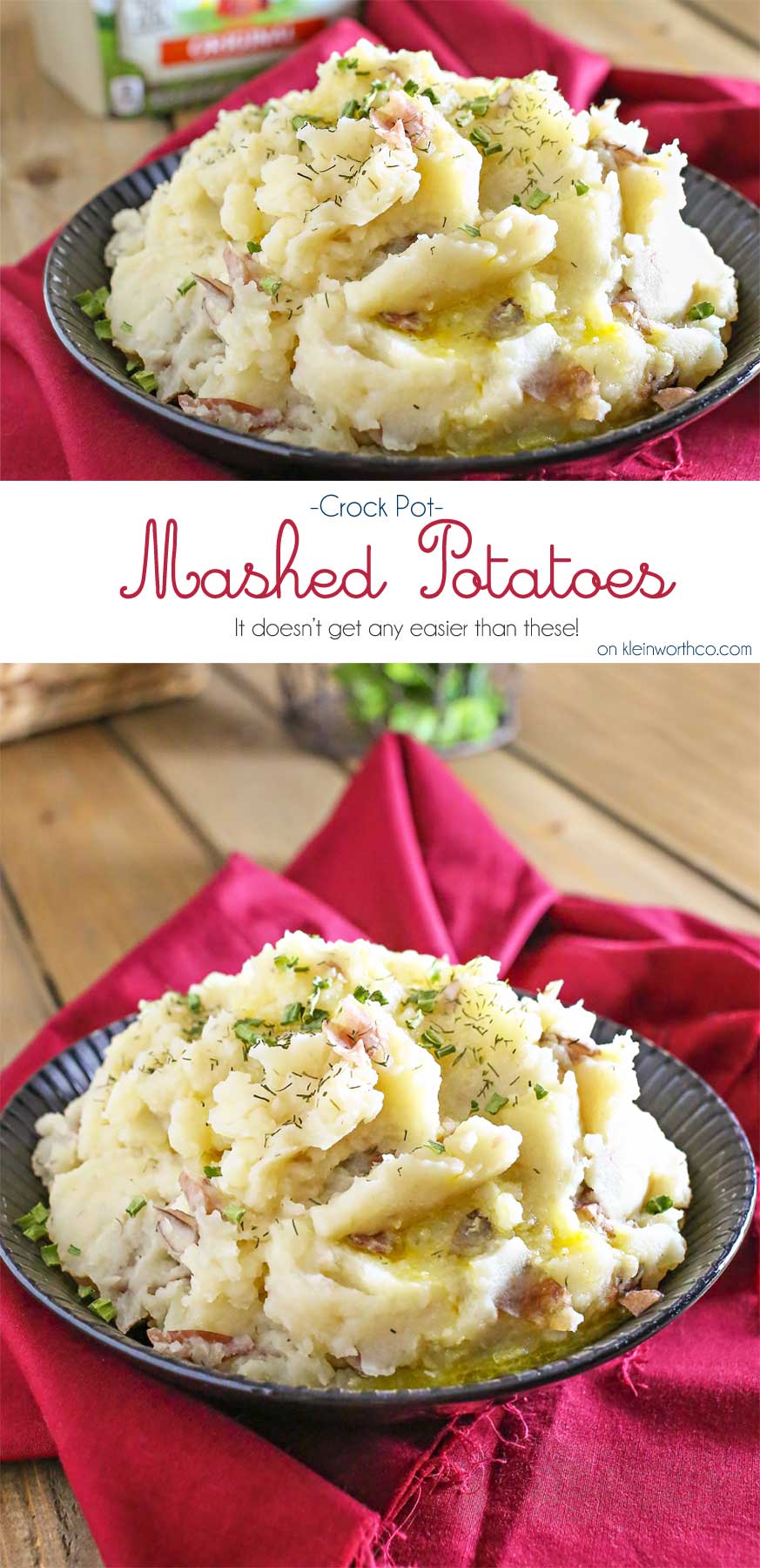 You know what, I'm so happy I did because these were so incredibly delicious. The whole day my kids kept asking me if I was sure they would turn out.
The kids were leery about trying something new. They have lived all their lives eating my hubs recipe. They have never known life with other potatoes.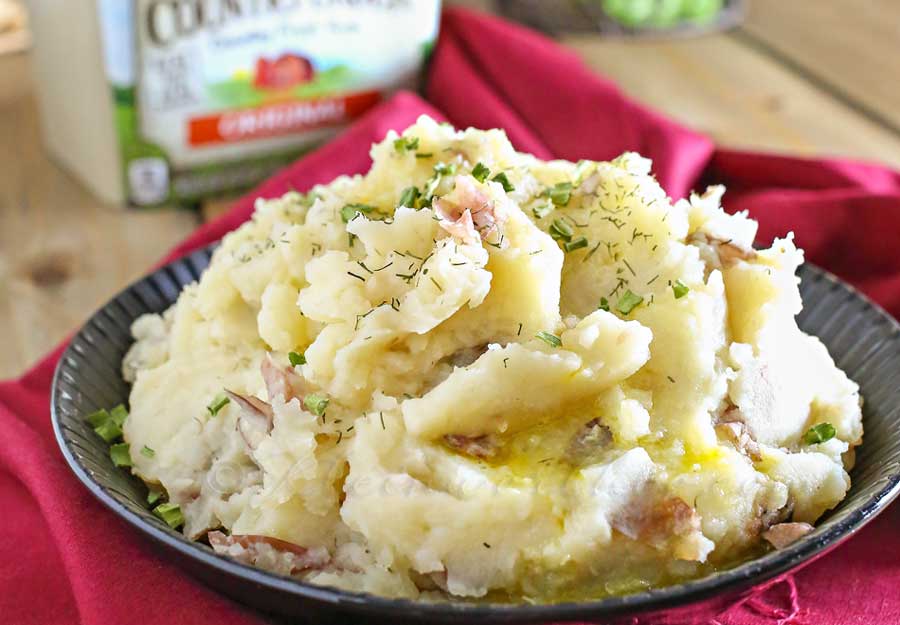 Boy, it was nice when they took a bite & gave the approval. They loved them & I was so happy about that.
I used a traditional potato masher with these because sometimes I really like a little texture in my potatoes. But you can by all means use an emulsion blender to make them extra creamy & speed up the process if you like.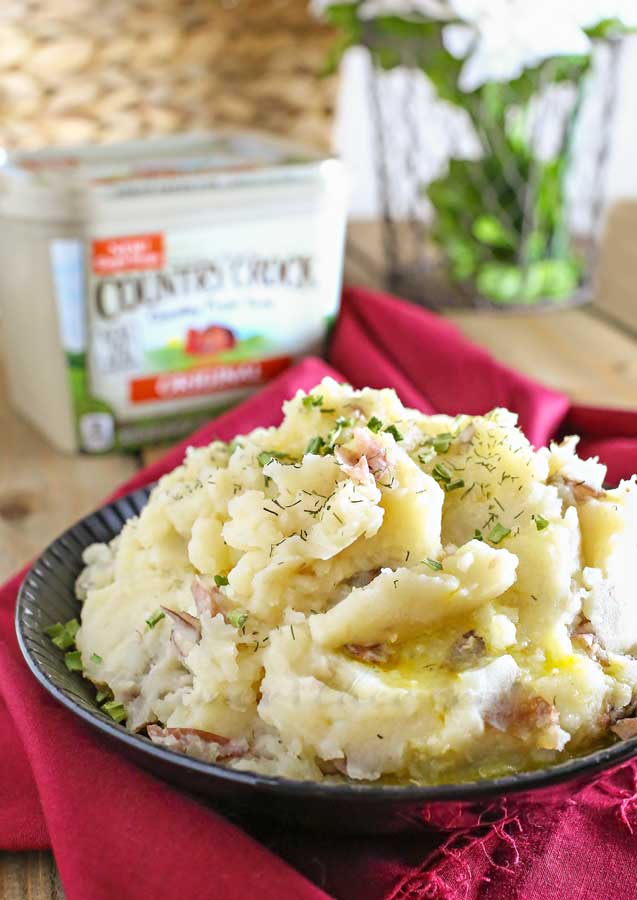 However, I have to say that it didn't take much for these to reach the perfect consistency within just a short time.
Slow Cooker Mashed Potatoes
If you are looking for a mashed potato recipe that is foolproof – this is the one! Easy Family Dinner Ideas.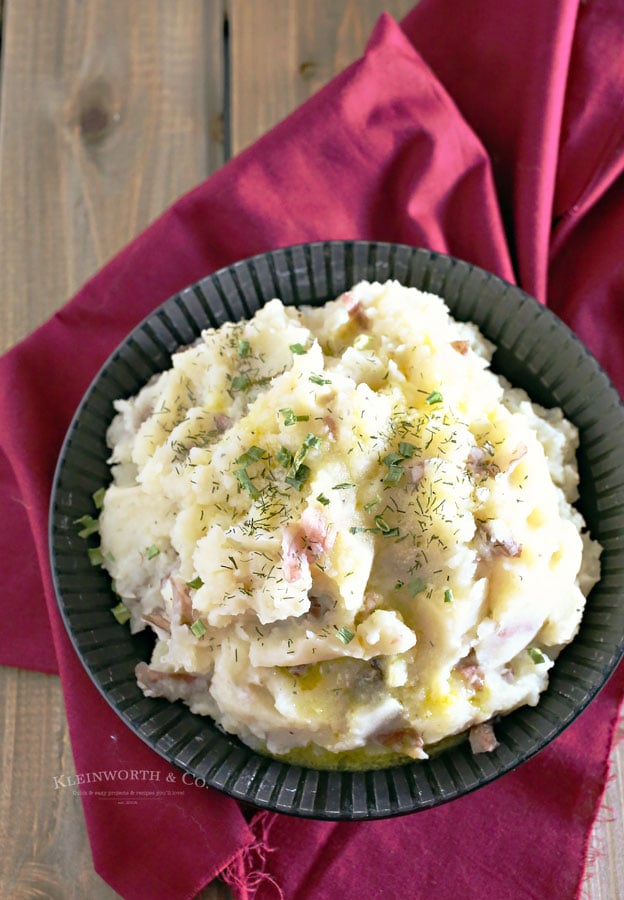 Here are some commonly asked questions
How many can this serve?
This recipe makes about 12 helpings, but that is depending on the portion sizes and how large the appetites are. This should serve 12 adults.
Can this recipe be doubled?
You can, and we do it often. Because of the space constraints of most slow cookers, you would probably have to use 2 in order to double this recipe. Just have them going side-by-side.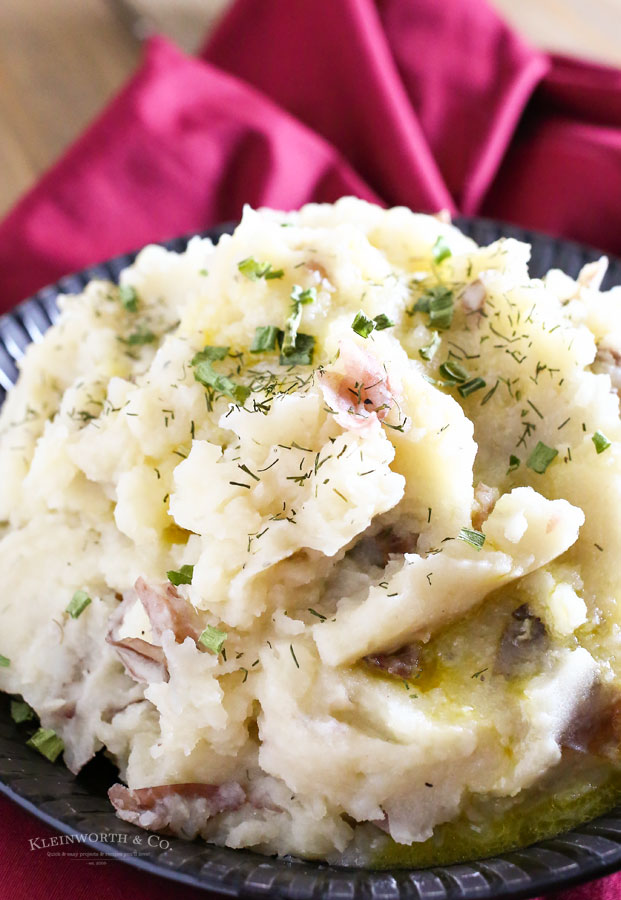 What is the best way to store leftover mashed potatoes?
Transfer any extra mashed potatoes to a shallow airtight container and keep refrigerated until ready to serve again. When reheating, add a splash of milk or water, loosely cover and reheat in the microwave until hot – stirring every 30 seconds or so.
Why use a shallow container to store the leftovers?
Well, when the container is shallow, the contents chill faster than if you were to use a large, deep container. Ideally, you don't want it to take too long for the leftovers to get to their chilled/stored temperature.
As I mentioned, if the food remains above about 35 degrees for more than 1 hour after cooking, the bacteria starts to grow.
HOW DO YOU MAKE Crock Pot Mashed Potatoes?
Spray your slow cooker with cooking spray.
Wash the red potatoes & cut into quarters & then chop those into smaller pieces- add them to your crockpot.
Peel the russet potatoes & cut the same as the red – add those to your crockpot as well.
Add the water/broth, granulated garlic, onion powder, dill, salt & pepper.
Cover & cook on high 3-5 hours or 6-8 hours on low- or until the potatoes are fork-tender.
Once soft, take a standard potato masher & start working the potatoes until you reach the consistency you desire.
Add in your butter & additional salt & pepper – mix well. Serve immediately.
*Note – you can also use an emulsion blender for this process if you like them super creamy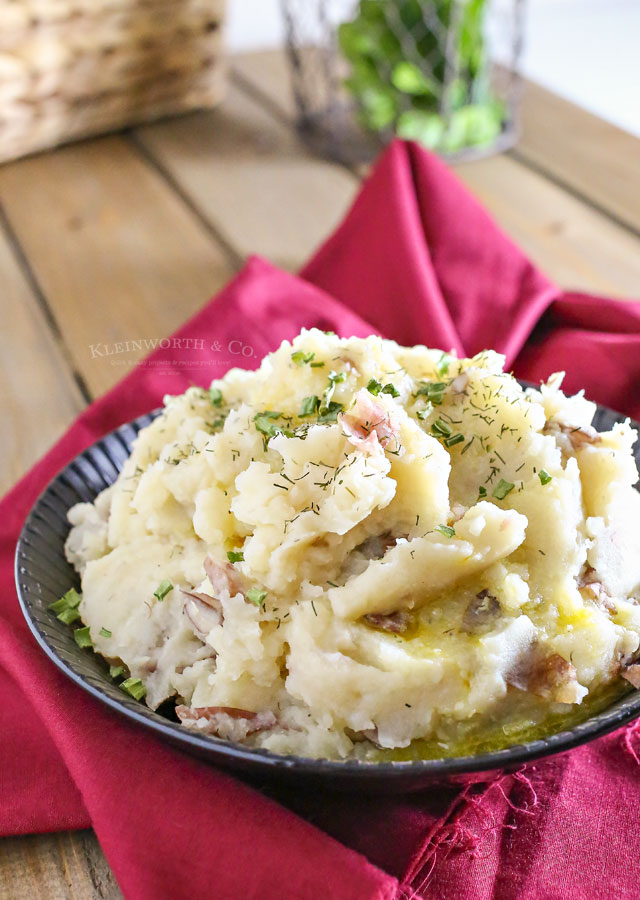 Should I use salted or unsalted butter?
This is really a personal preference. If you are happy with just a little salt added then use unsalted butter.
I usually use whatever I have on hand because when I'm busy preparing for the holidays, I really don't care about what butter I have. But I typically keep salted butter on hand & I love that little bit of extra salt, especially with something like potatoes.
Slow Cooker Side Dish
To make Slow Cooker Mashed Potatoes you will need…
red potatoes
russet potatoes
water or chicken/vegetable broth
granulated garlic
onion powder
dried dill + more for garnish
salt/ pepper to taste
butter
sprinkle of chives for garnish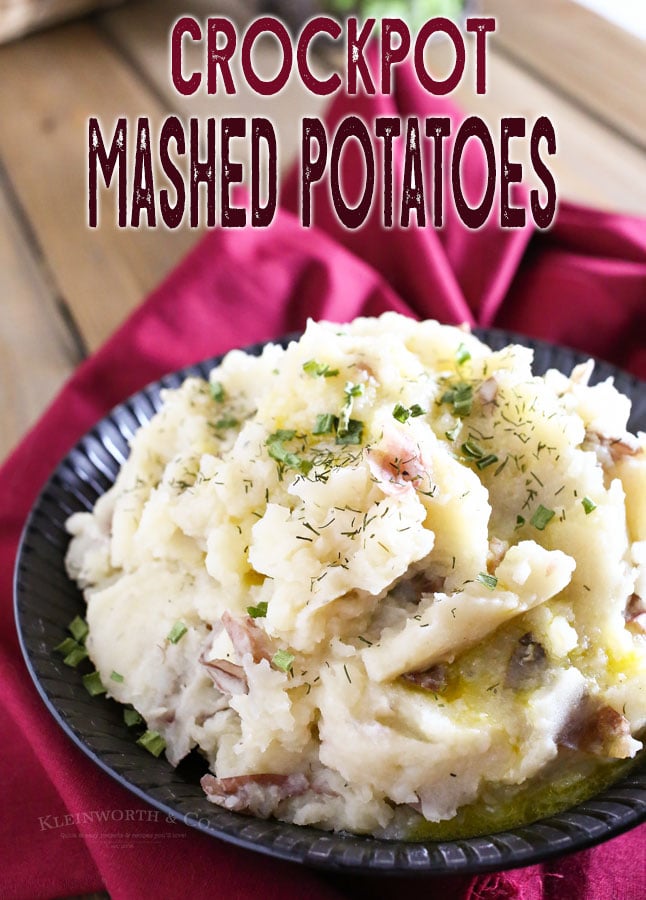 If you love this crock pot mashed potatos recipe, you're going to love these other easy side dishes too. Please click each link below to find the easy, printable recipe!

One Hour Dinner Rolls
One Hour Dinner Rolls are made with this easy yeast rolls recipe. Buttery, soft, fluffy dinner rolls are undeniably delicious & literally, take just 60 minutes to make! My favorite roll recipe ever! The perfect recipe for holidays & gatherings.
Check out this recipe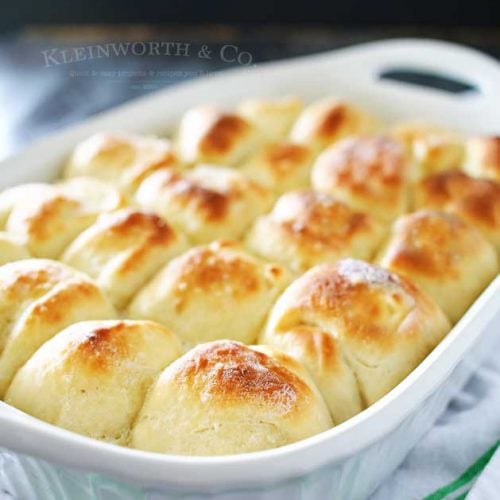 Instant Pot Green Bean Casserole
Instant Pot Green Bean Casserole is an easy holiday side dish that's ready in just 10 minutes. Perfect for your Easter, Thanksgiving or Christmas dinner!
Check out this recipe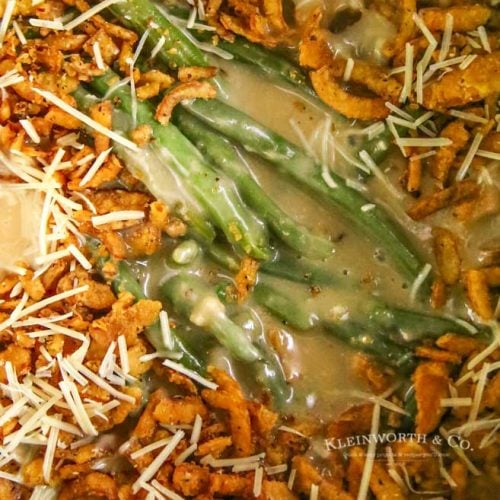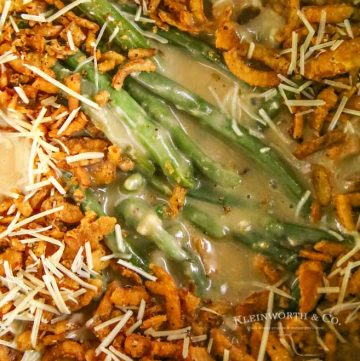 30-Minute Garlic Parmesan Dinner Rolls
30-Minute Garlic Parmesan Dinner Rolls, the perfect bread recipe to serve with any meal. Great for holidays, so simple to make. Cheesy, garlicky goodness!
Check out this recipe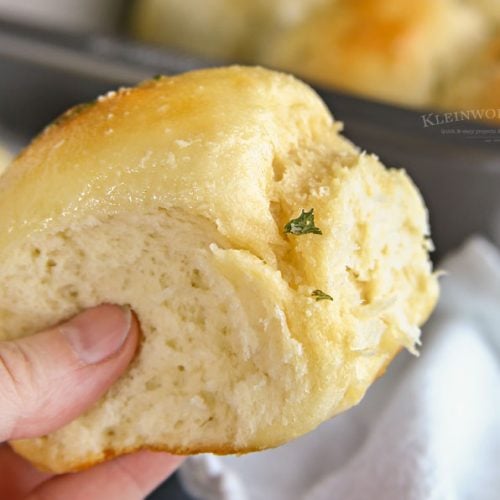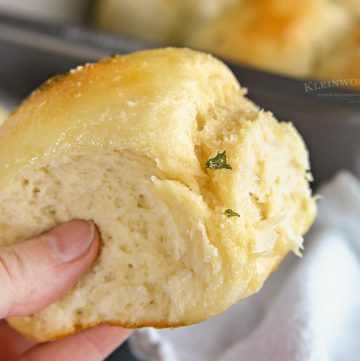 Pressure Cooker Mashed Potatoes
Pressure Cooker Mashed Potatoes are the perfect comfort food, side dish recipe. Using an Instant Pot, multi-cooker or pressure cooker these are quick & easy in just 25 minutes.
Check out this recipe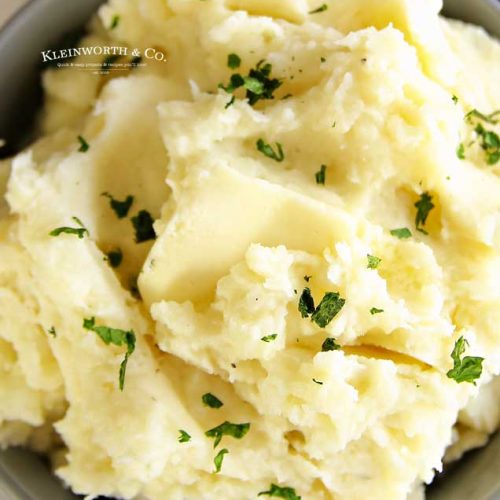 Slow Cooker Sweet Potatoes
This classic holiday side dish recipe for Slow Cooker Sweet Potatoes is so incredibly simple to make. Free up your oven with this easy dish.
Check out this recipe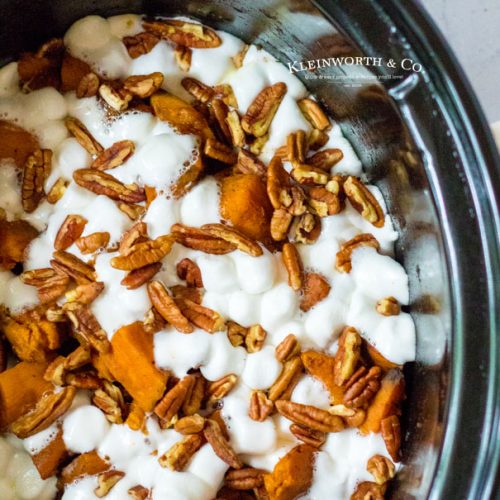 Slow Cooker Corn Casserole
Get your Crock-Pot, this Slow Cooker Corn Casserole is a simple 7-ingredient side dish recipe that is great for weeknight dinners & holiday feasts alike.
Check out this recipe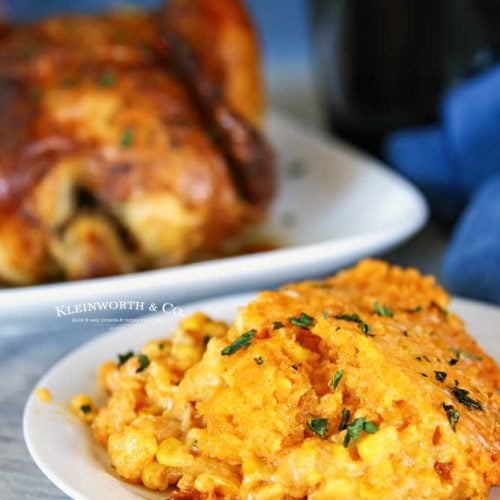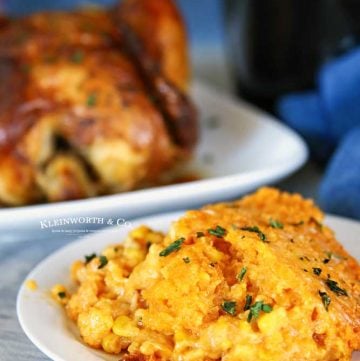 Bacon & Garlic Green Beans
Bacon & Garlic Green Beans, a side dish recipe that's easy enough to enjoy with weeknight dinners & perfect for Easter, Thanksgiving & Christmas dinners too.
Check out this recipe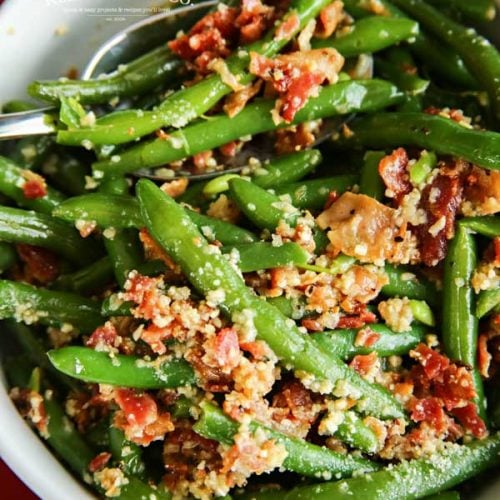 If you love this recipe for Crock Pot Mashed Potatoes as much as I do, please write a five-star review, and be sure to help me share on Facebook and Pinterest!
CONNECT WITH KLEINWORTH & CO!
Be sure to follow me on my social media, so you never miss a post!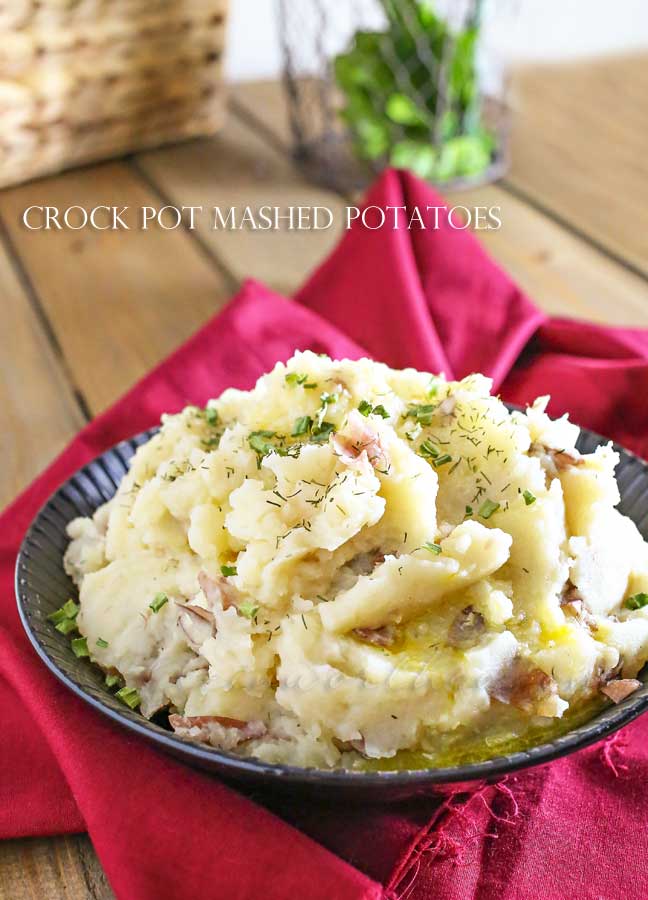 Crock Pot Mashed Potatoes
Looking for the easiest mashed potatoes recipe on the planet? This is THE one! These Crock Pot Mashed Potatoes are simple, easy & absolutely delicious!
Servings: 12
Ingredients
9 medium red potatoes
4-5 russet potatoes
2 cups water or chicken/vegetable broth
2 tbsp granulated garlic
2 tbsp onion powder
2 tbsp dried dill + more for garnish
salt/ pepper to taste
2-3 tbsp butter
sprinkle of chives for garnish
Instructions
Spray your slow cooker with cooking spray.

Wash the red potatoes & cut into quarters & then chop those into smaller pieces- add them to your crockpot.

Peel the russet potatoes & cut the same as the red – add those to your crockpot as well.

Add the water/broth, granulated garlic, onion powder, dill, salt & pepper.

Cover & cook on high 3-5 hours or 6-8 hours on low- or until the potatoes are fork-tender.

Once soft, take a standard potato masher & start working the potatoes until you reach the consistency you desire.

Add in your butter & additional salt & pepper – mix well. Serve immediately.

*Note – you can also use an emulsion blender for this process if you like them super creamy