Looking for the easiest mashed potatoes recipe on the planet? This is THE one! These Crock Pot Mashed Potatoes are simple, easy & absolutely delicious!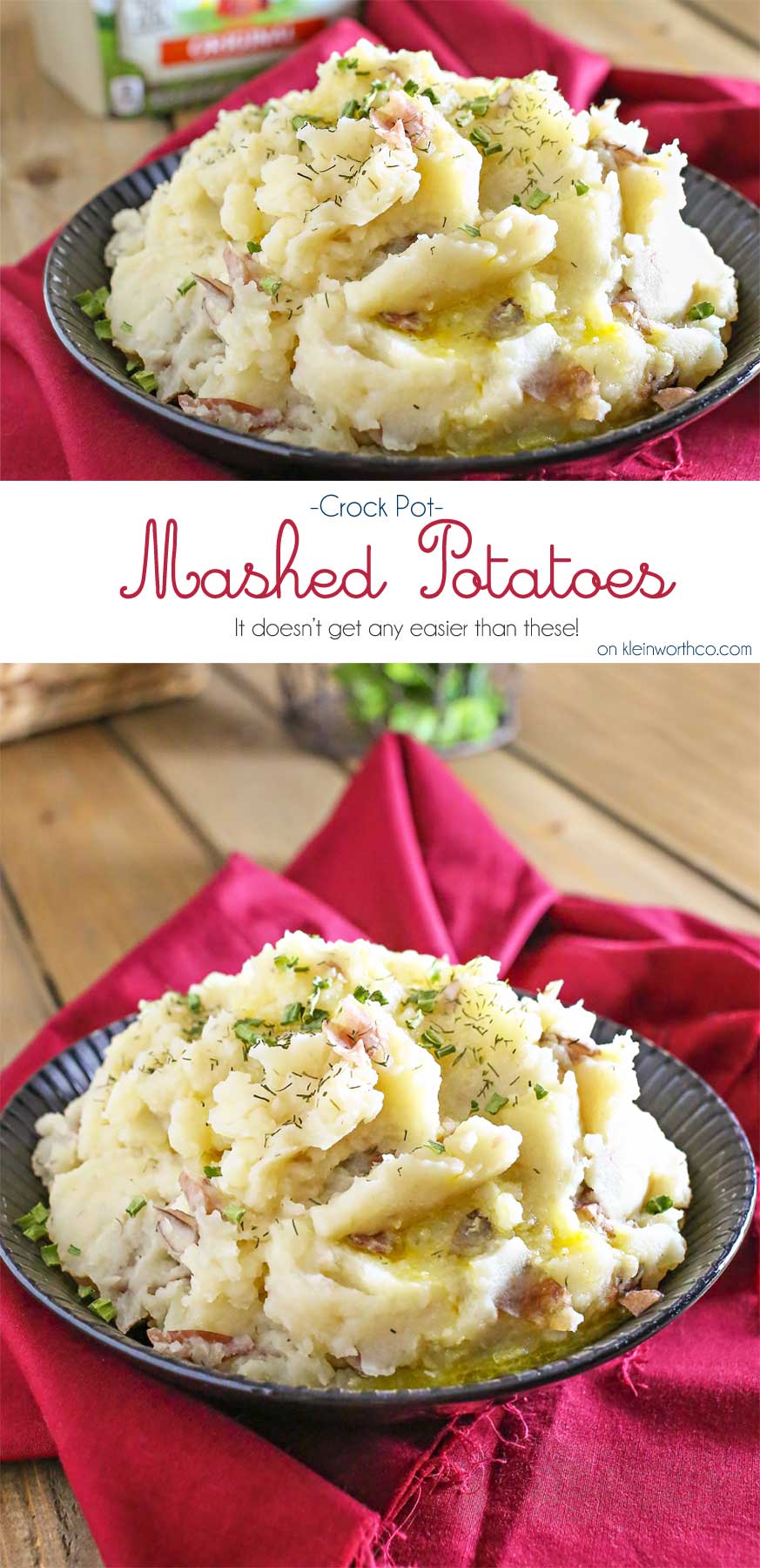 Mashed potatoes, does it really get any better than that for comfort food? They are so delicious. For the last 15 years or more the hubs has made his amazing garlic mashed potatoes. I love them so much. But with him traveling & such, he's not always available to make them when I want to serve them. No matter how closely I follow his recipe it's always lacking something in the end. It's his special touch & love that he puts into them. I just can't replicate that. So since I'm always tight on time here when it comes to dinner I thought I would simplify the process & come up with my own recipe for mashed potatoes in the crockpot.
Thanksgiving Recipes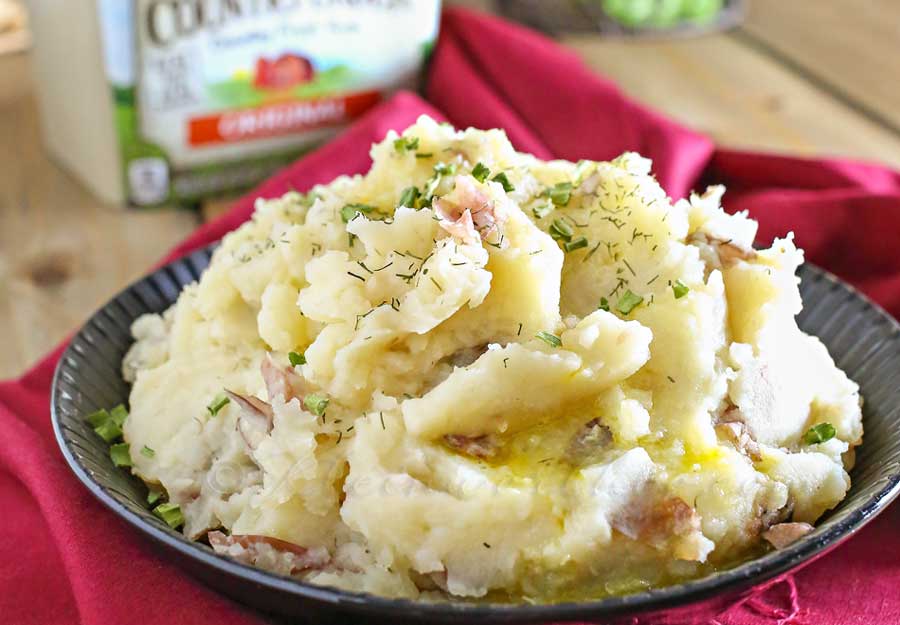 You know what, I'm so happy I did because these were so incredibly delicious. The whole day my kids kept asking me if I was sure they would turn out. They were leery about trying something new. They have lived all their lives eating my hubs recipe. They have never known life with other potatoes. Boy it was nice when they took a bite & gave the approval. They loved them & I was so happy about that.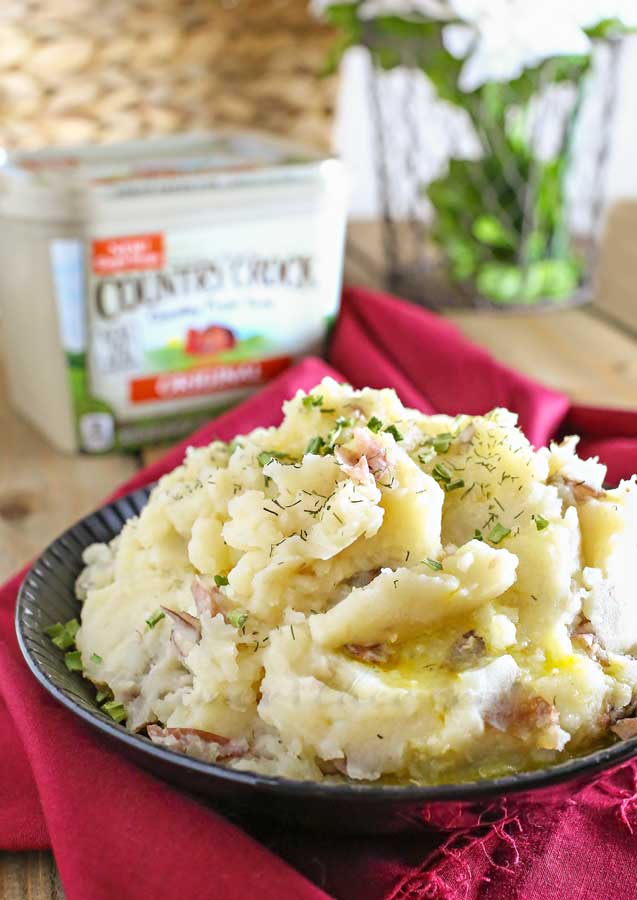 I used a traditional potato masher with these because sometimes I really like a little texture in my potatoes. But you can by all means use an emulsion blender to make them extra creamy & speed up the process if you like. However I have to say that it didn't take much for these to reach the perfect consistency within just a short time.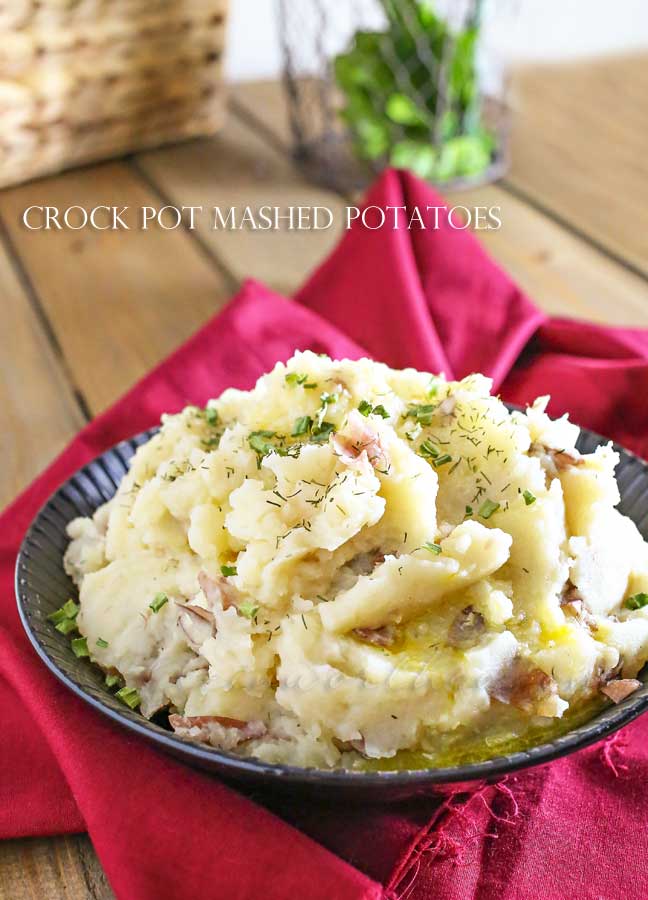 Crock Pot Mashed Potatoes
If you are looking for a mashed potato recipe that is fool proof – this is the one! Easy Family Dinner Ideas.
Looking for more of our favorite potato recipes?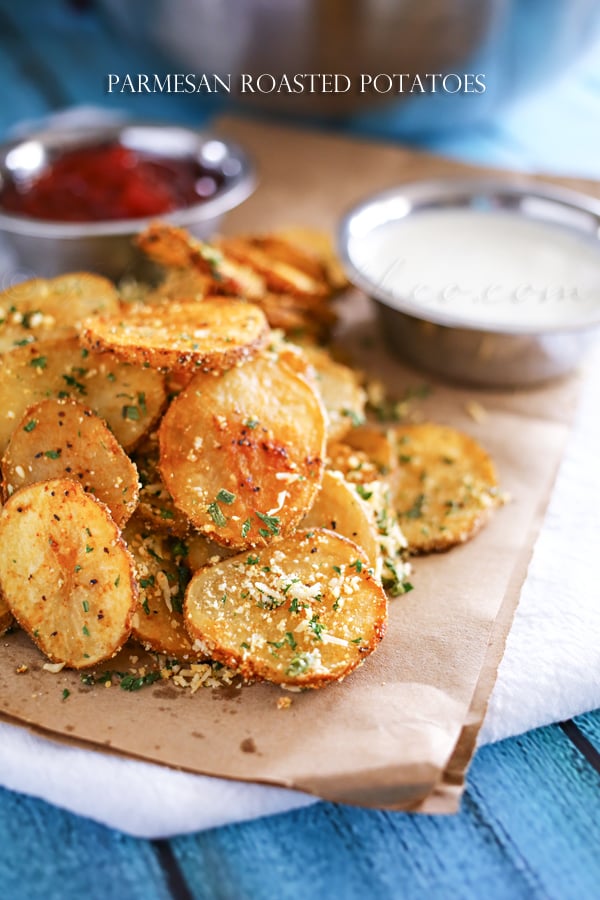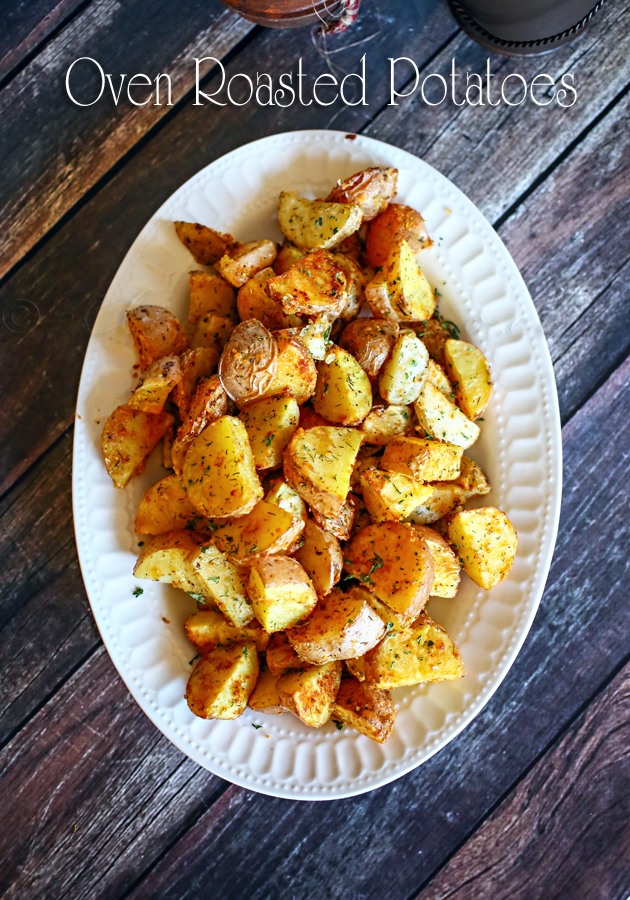 Effortless Oven Roasted Potatoes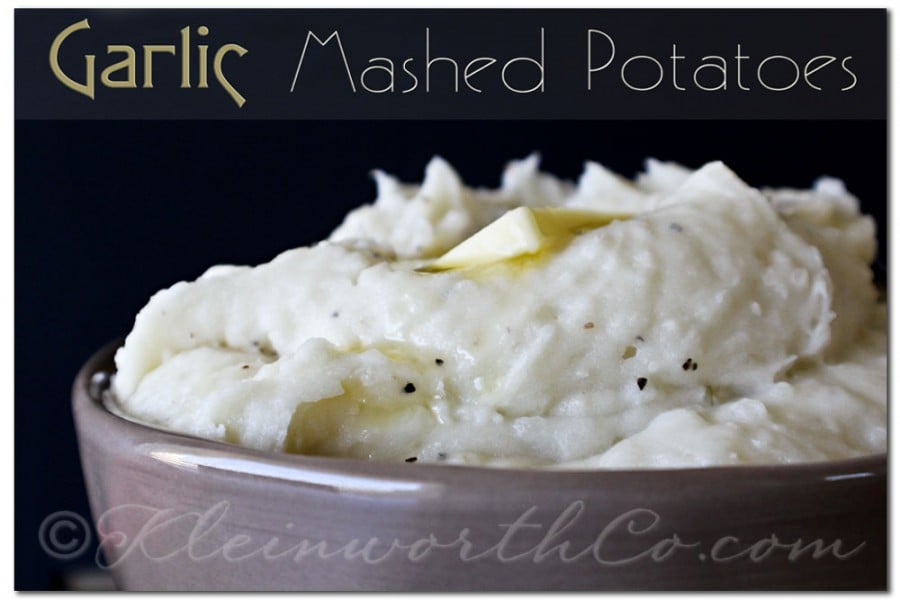 Crock Pot Mashed Potatoes
The easiest mashed potatoes recipe on the planet!
Ingredients
9 medium red potatoes
4-5 russet potatoes
2 cups water or chicken/vegetable broth
2 tbsp granulated garlic
2 tbsp onion powder
2 tbsp dried dill + more for garnish
salt/ pepper to taste
2-3 tbsp Country Crock spread
sprinkle of chives for garnish
Instructions
Spray your crock pot with cooking spray

Wash red potatoes & cut into quarters & then chop those into smaller pieces- add to your crock pot

Peel russet potatoes & cut the same as you did the red - add to your crock pot as well

Add water/broth, granulated garlic, onion powder, dill, salt & pepper

Cover & cook on high 3-5 hours or 6-8 hours on low- or until the potatoes are fork tender

Once soft, take a standard potato masher & start working the potatoes until you reach the consistency you desire.

Add in your buttery spread & additional salt & pepper - mix well

Serve immediately

*Note - you can also use an emulsion blender for this process if you like them super creamy
Don't miss these great ideas from these bloggers….

Scalloped Potatoes from Gimme Some Oven

Loaded Mashed Potato Egg Rolls from Spend With Pennies