Good Morning!
Can you believe it's October 1st? WOW how the days just fly on by. Guess I better get into Halloween mode around here. I have been so focused on getting ready for fall & prepping the house for my family to arrive today- that I have completely spaced on Halloween. My head has been going from fall to Christmas & skipping everything inbetween.
In keeping with my love for decorating with corn husks I made these little corn husk brooms for the front porch. I suppose they could also be used as witch's brooms for Halloween if you wanted them to be. I may go that route- closer to Halloween. But for now it looks like a corn field was dumped on my porch & I'm perfectly happy about that. I will share the rest of the porch soon.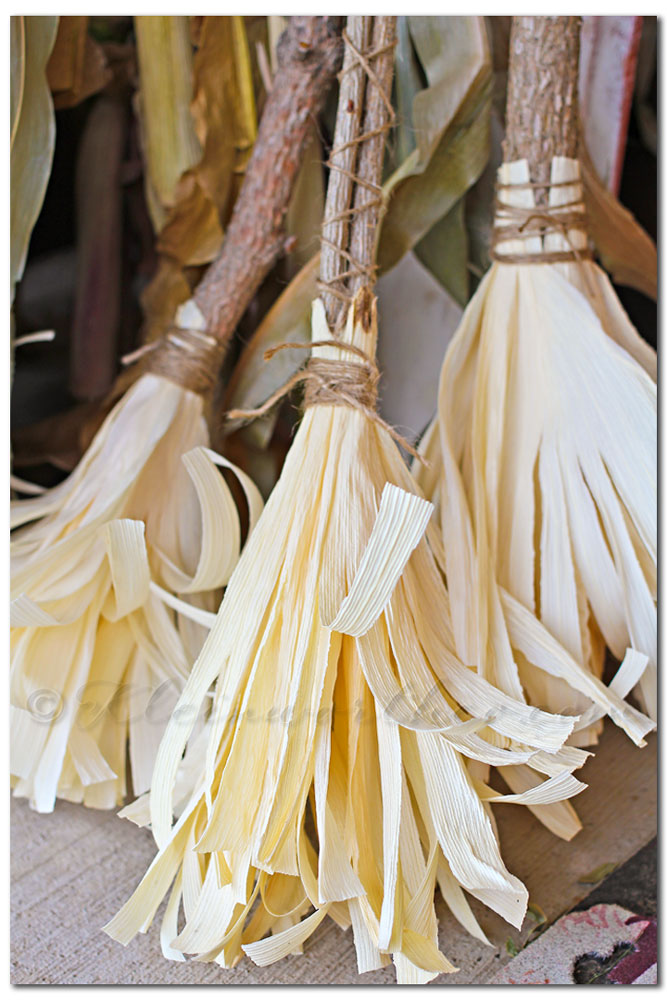 These were really simple. I took moistened husks & tied them on to some branches we had pruned off the tree.
Then just ripped the wide ends to fray like a broom. Left them upside down to let them curl naturally overnight.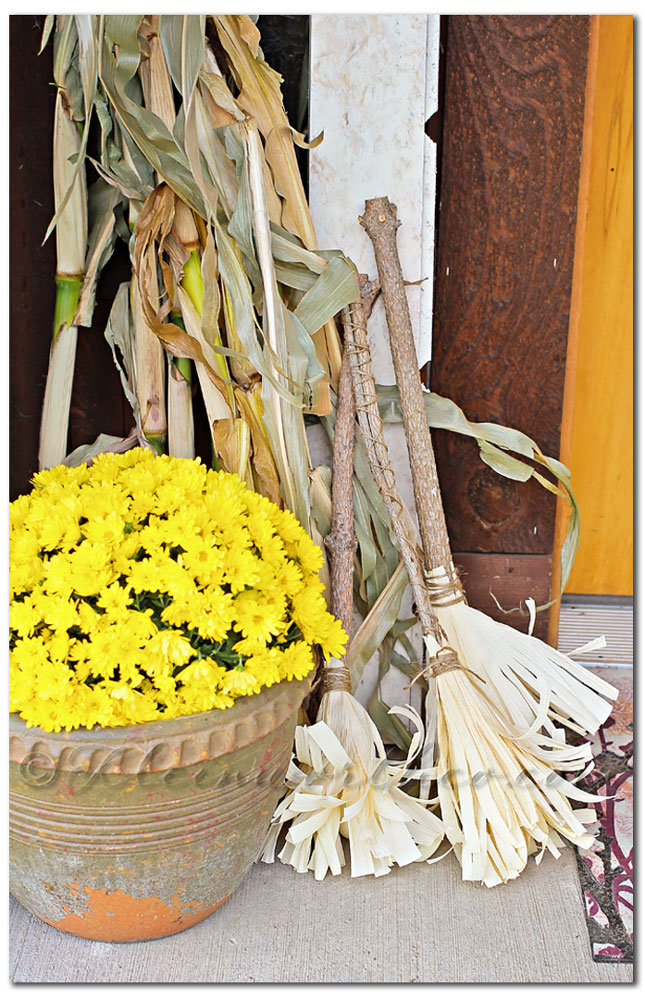 They are the perfect addition to my fall porch.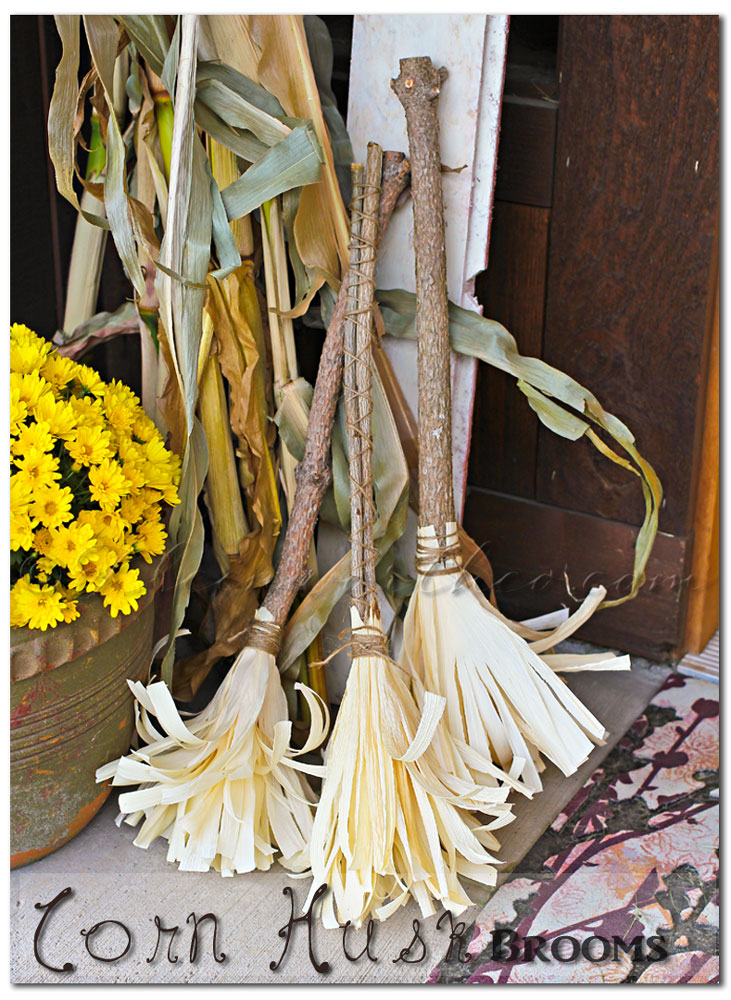 I still have not shaken the corn husk craze around here- thinking cap is on for what I will make next,
Don't forget to come back & join me on Mondays for Project 52
To see where I am linking today- visit HERE