Fun Halloween crafts like this Sugar Skull Corn Husk Wreath make it easy to decorate for the holiday. It's simple & festive & perfect Halloween decor.
Sugar Skull Corn Husk Wreath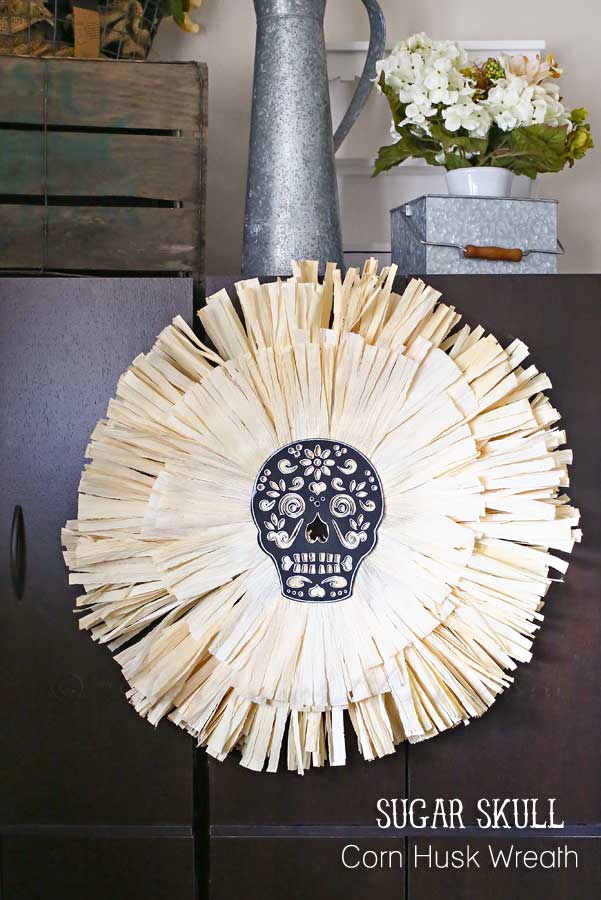 I know I have mentioned it before- but I'm just crazy for sugar skulls. So of course I created this Sugar Skull Corn Husk Wreath that I originally shared over at I Dig Pinterest. I have sugar skulls everywhere I can reasonably put them. There are some in the kitchen & a whole lot in my office. Definitely a few in my closet too. But now that it's October – they are gracing the outside of my home as well. Which just gives me a smile every time we pull back into the driveway & I can see them from the street. So let me show you just how easy it was to create this fun Halloween decor. I just love love love it!
Supplies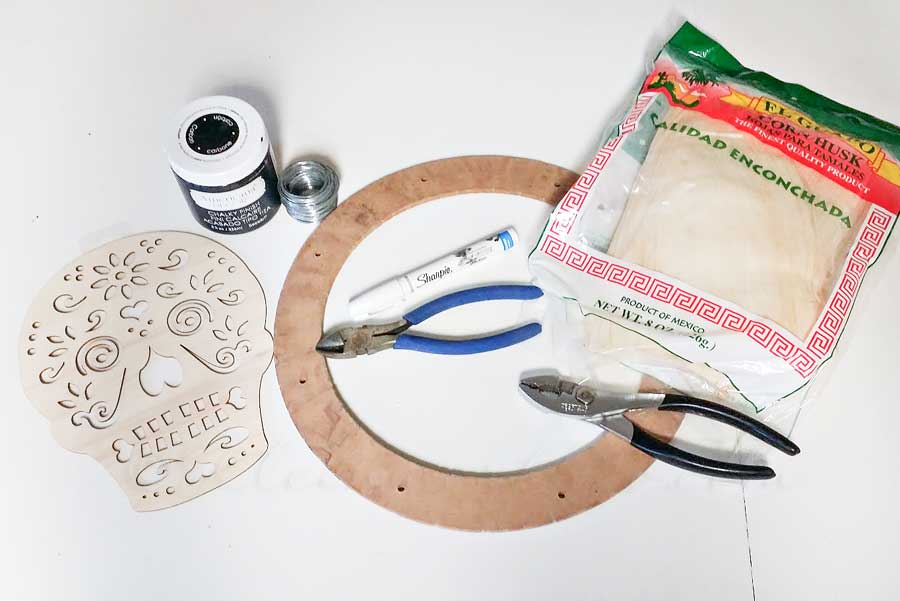 Wreath form
1 bag corn husks
1 large bag floral wire
hot glue & gun
Sugar Skull board cut out
Black paint
White paint marker
I picked up all these supplies except the corn husks at the craft store. The husks can be found at the grocer.
(I started out with heavier wire when I started the project in this pic- but found floral wire so much easier)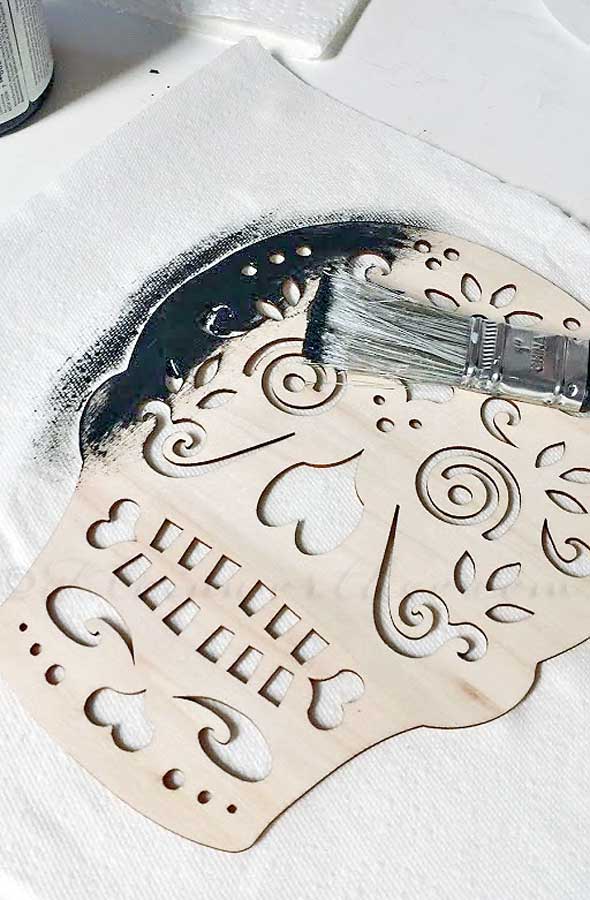 Paint your skull with black paint & set aside to dry while you work with the husks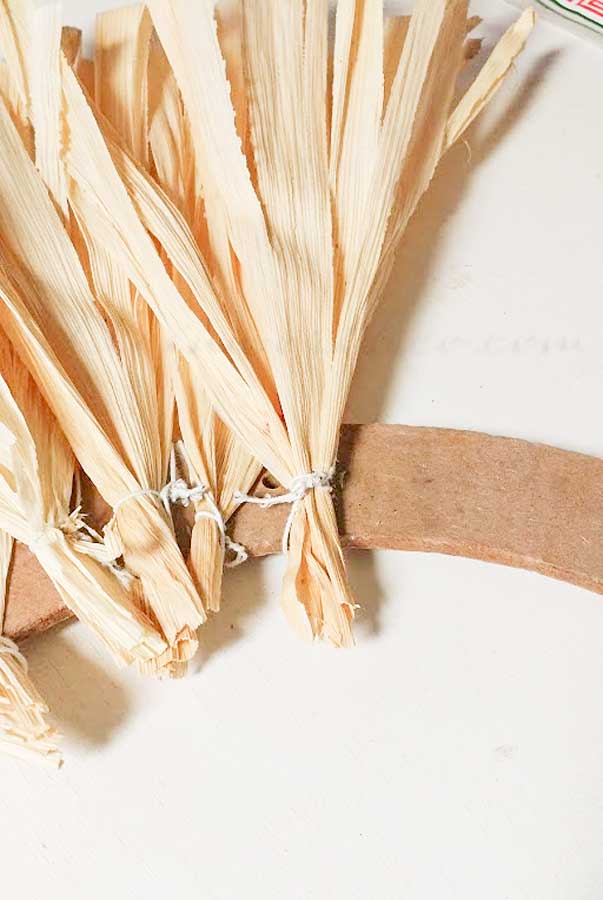 Start by wrapping a piece of floral wire around the wide end of the corn husk & then wrap around the wreath form.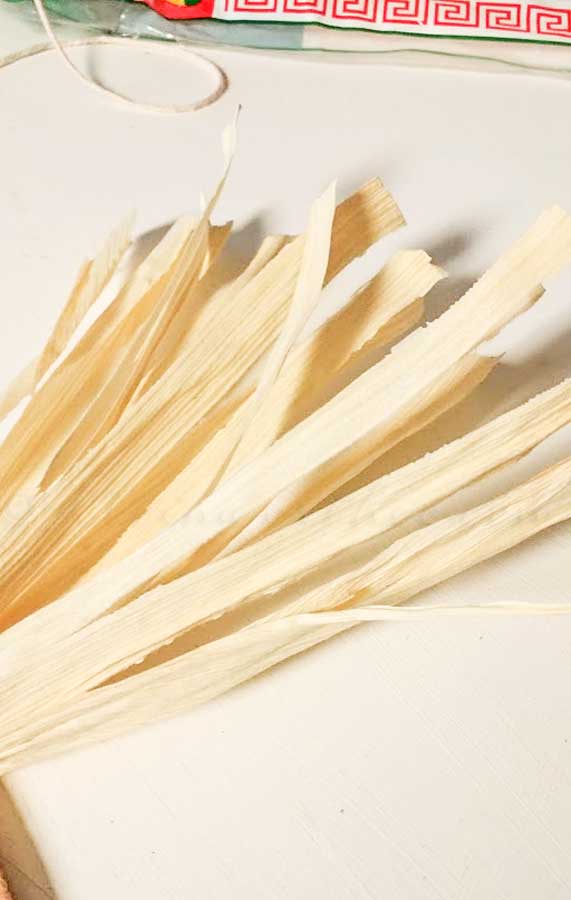 Tear the ends of the cork husks to fray the ends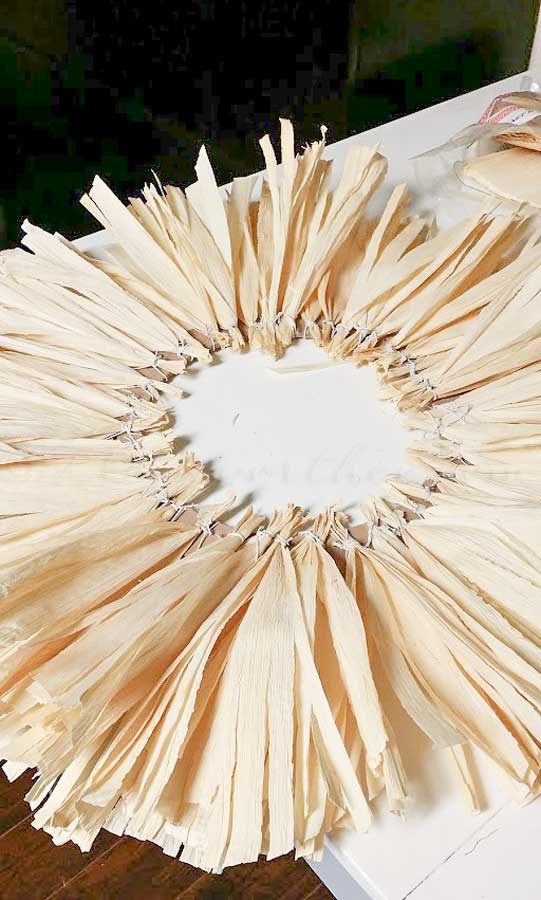 Continue doing this until you have completely covered the wreath form.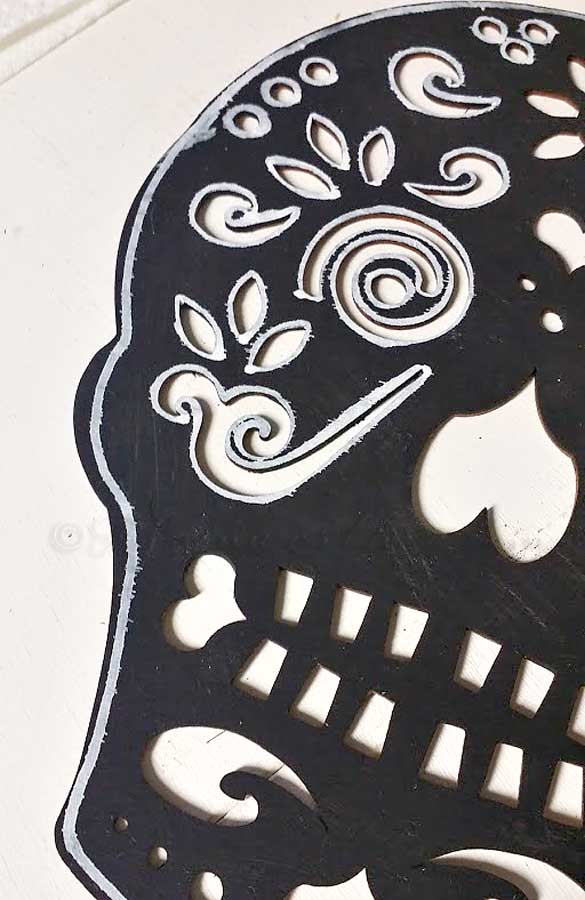 Once your skull is dry you can outline the cut outs with the paint marker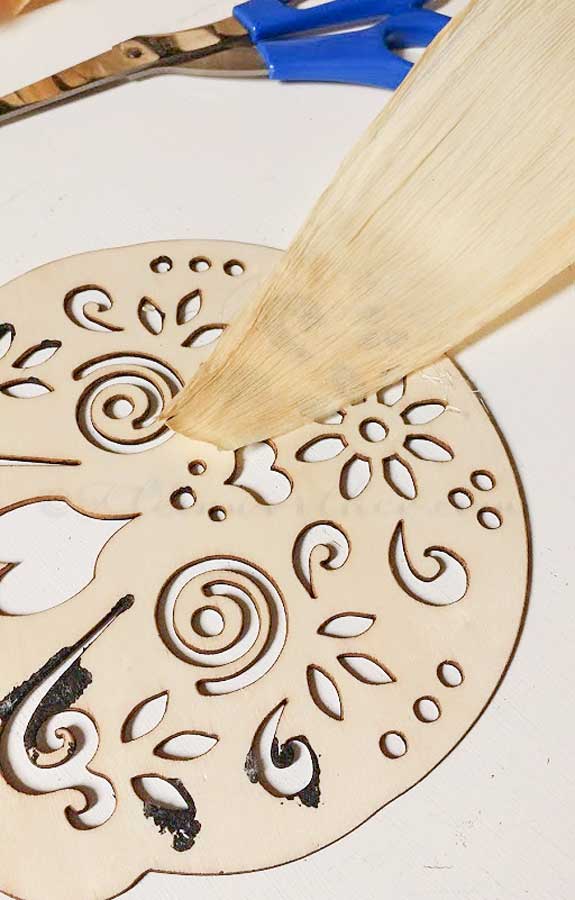 Then hot glue more husks on the back of the skull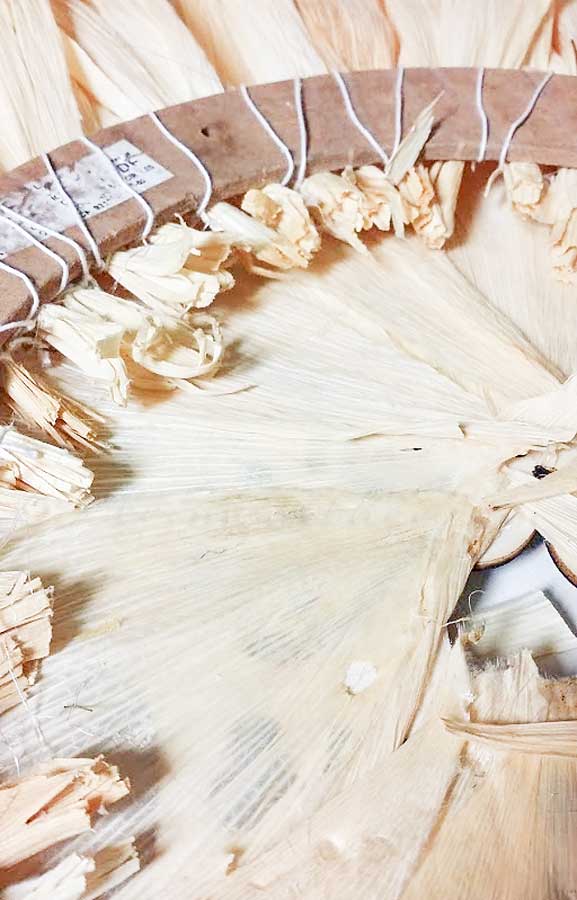 Glue the skull to the center of your wreath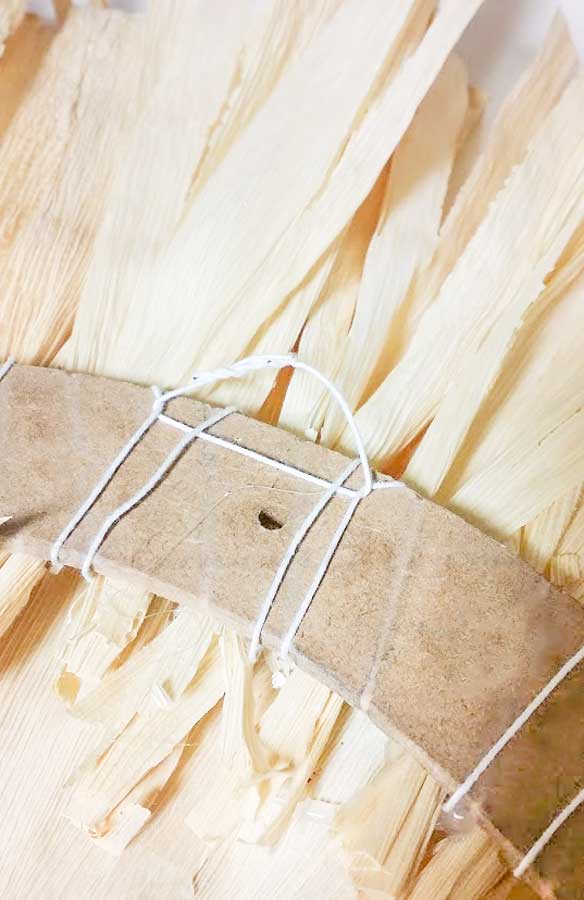 Add a piece of wire to the back so you can hang it.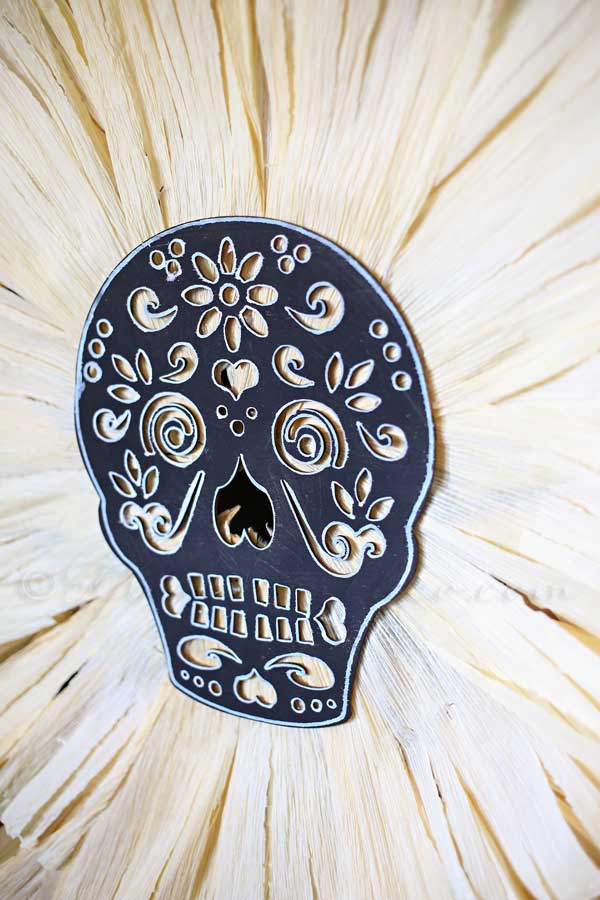 That's it – you are done!!!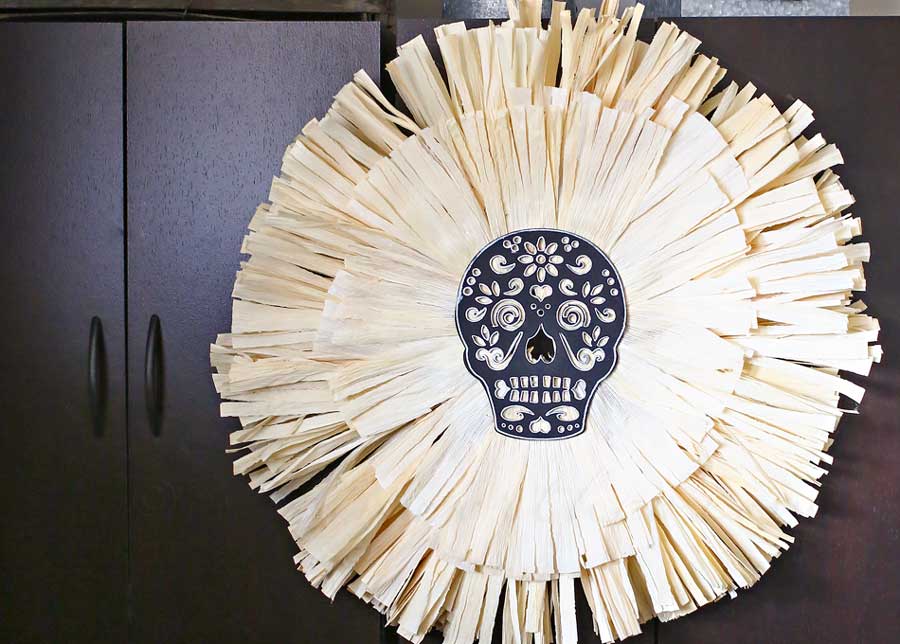 It's it so cool??!! This wreath came to about 24″ across. Which is awesome because I like my wreaths large. But you can adjust the size based on how large your door can accommodate by adjusting how long you leave the husks. This one is perfect for me!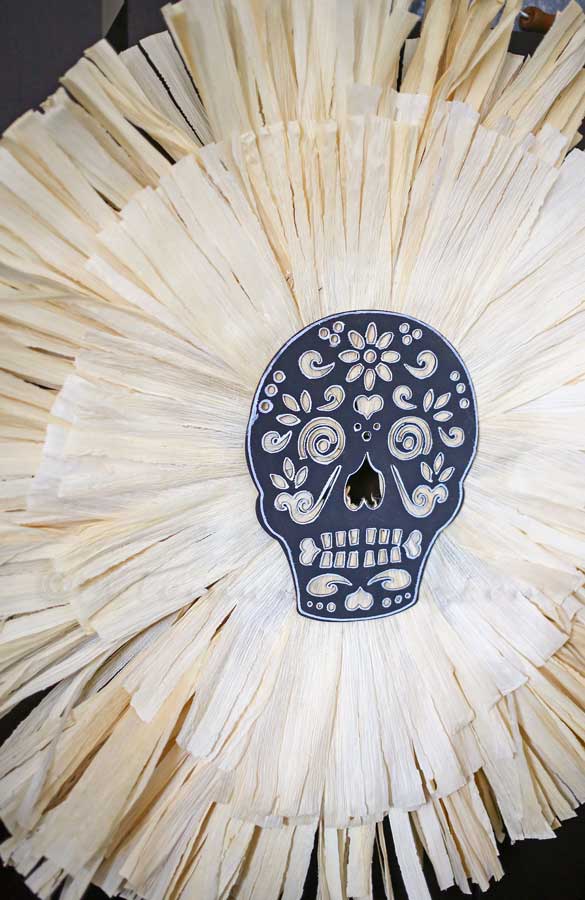 There it is – my favorite Sugar Skull project to date!!! So fun!
Be sure to check out more of my sugar skull ideas!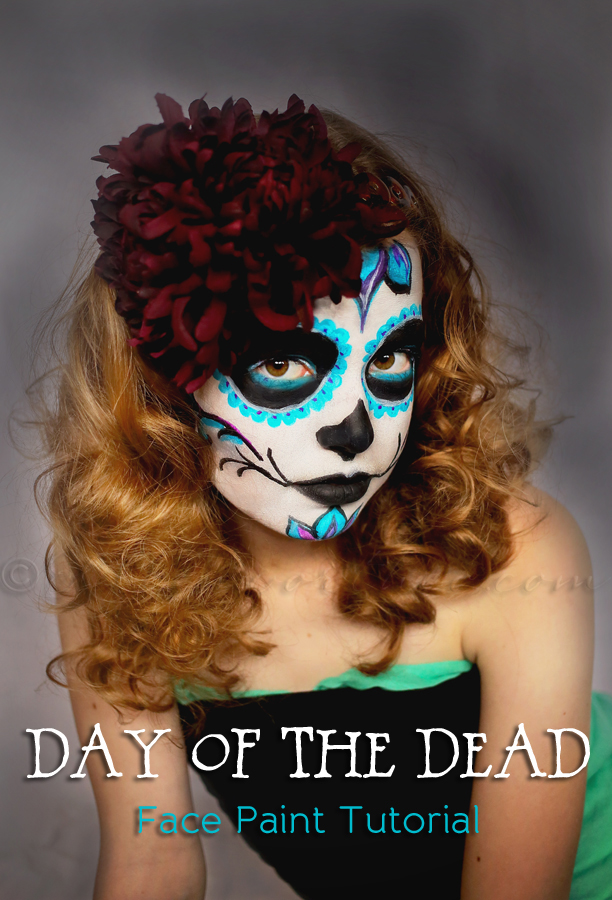 Day of the Dead Face Paint Tutorial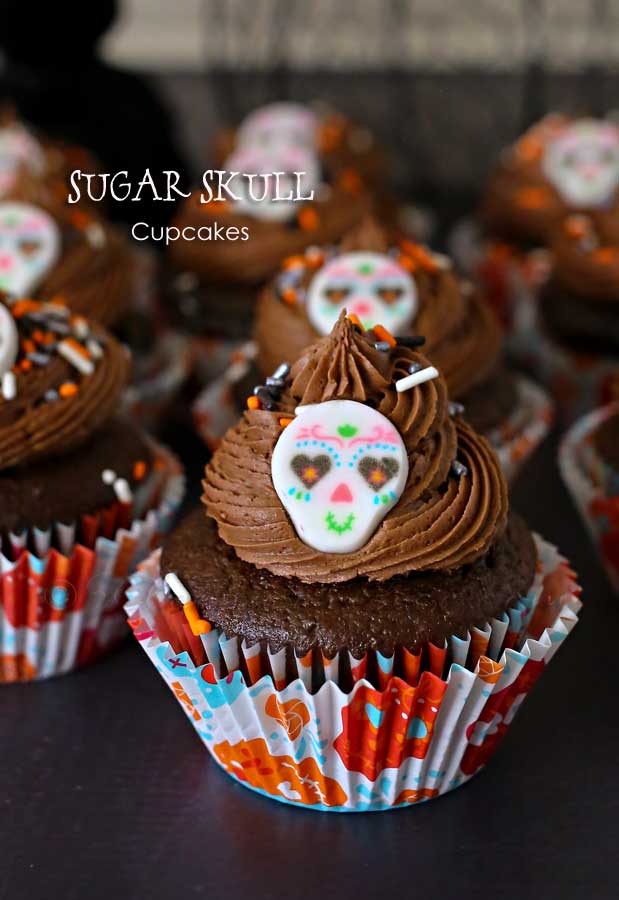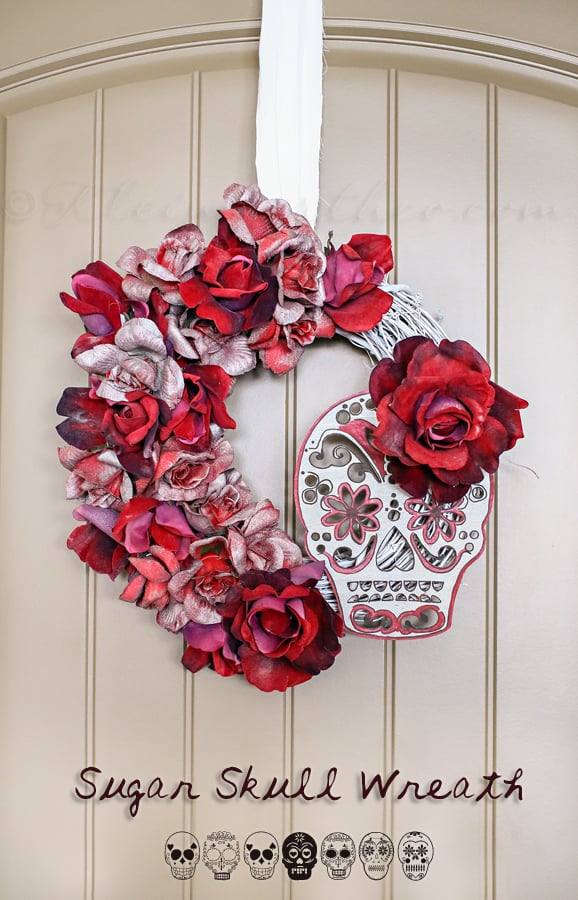 To see where I am linking today- visit HERE