Being a photographer I like to surround myself with texture.  Texture has a way of adding so much visual interest in to everything- photos included.  Fall is a perfect time for adding even more texture & richness into the things around you.  It been a long time since I have used corn husks in my projects & I was really looking for some ways to play & add this fabulous texture & color into my home.  Like I have mentioned before- we don't get much of a traditional fall here in the Southwest- so I have to bring in as much as I can to give me that fall feeling I am so craving right now.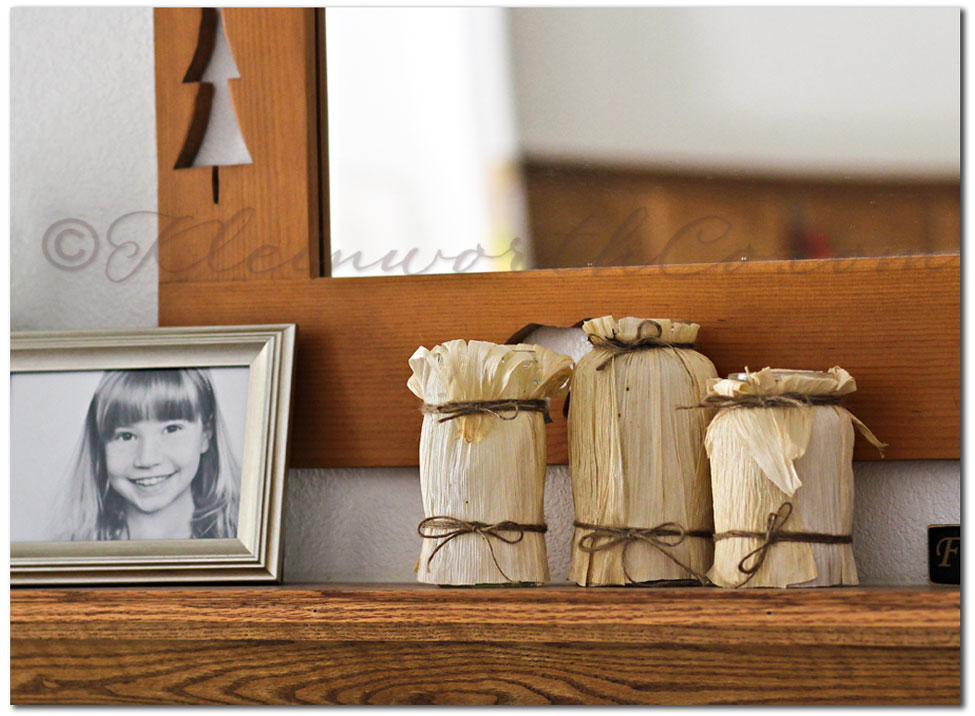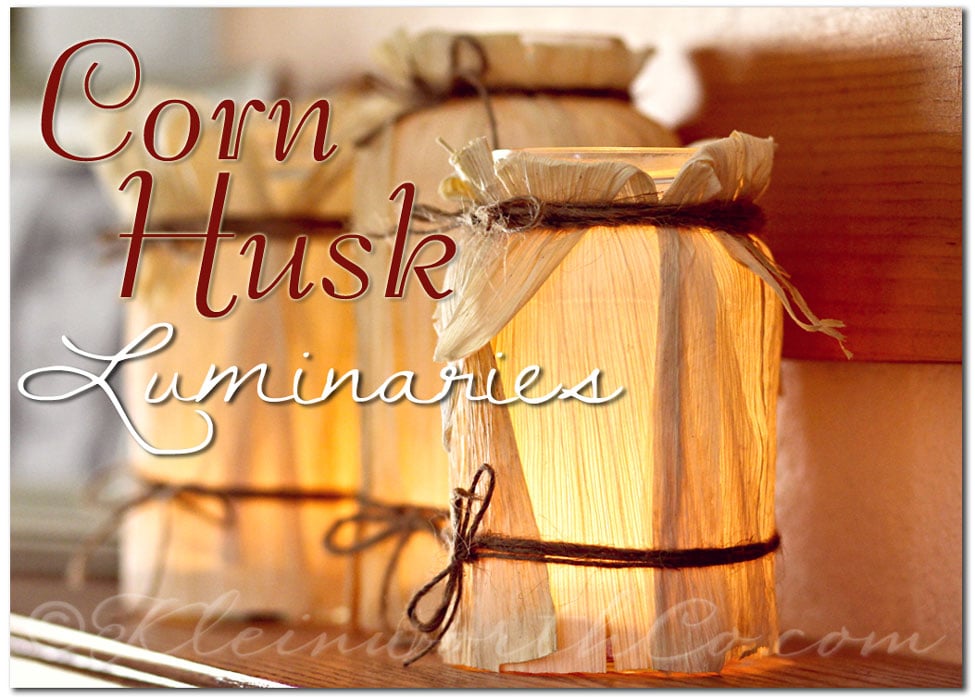 These were super easy.  Took less than 30 minutes- always a plus in my book.
1. Separate & soak your husks in a bowl of water so they become pliable.
2. Take up-cycled jars of various sizes for some added visual interest. I used 2 different sized spaghetti jars, a pickle jar I think.
3. Wrap the husks around the jar & secure with a rubber band to hold them in place while you wrap around with the twine several times.  I started with the bottom & once I had the twine tied, I removed the rubber band & moved it to the top.  I left the rubber band on & just covered it with my twine  because I had folded down the husks on 2 of them to add a little extra something to each one.  On the largest one I trimmed the husks to the top of the jar.
4. Drop in your tea light candle & you are all set.
**Being married to a fire chief means fire safety is always at the top of my priority list when it comes to crafts.  I want to stress that it's so important to make sure that your husks and/or twine do not extend past the top of the jar.  Please be cautious & place these out of reach of children & in an area where they can not be bumped over easily.  Remember last week was fire prevention week & October is fire safety month. 
Want more corn husk projects??