I told you yesterday that I have been getting creative with corn husks. I have so enjoyed getting away from the computer more & doing some other things that make me happy. I have needed it. No doubt about that. Years ago I saw a wreath made from corn husks & I put the idea in my DIY inspiration folder. (Note- this was how I organized all my great finds before
Pinterest
) Since I was already playing with the husks to make the jars from yesterday- I decided it was as good a time as any to get it done.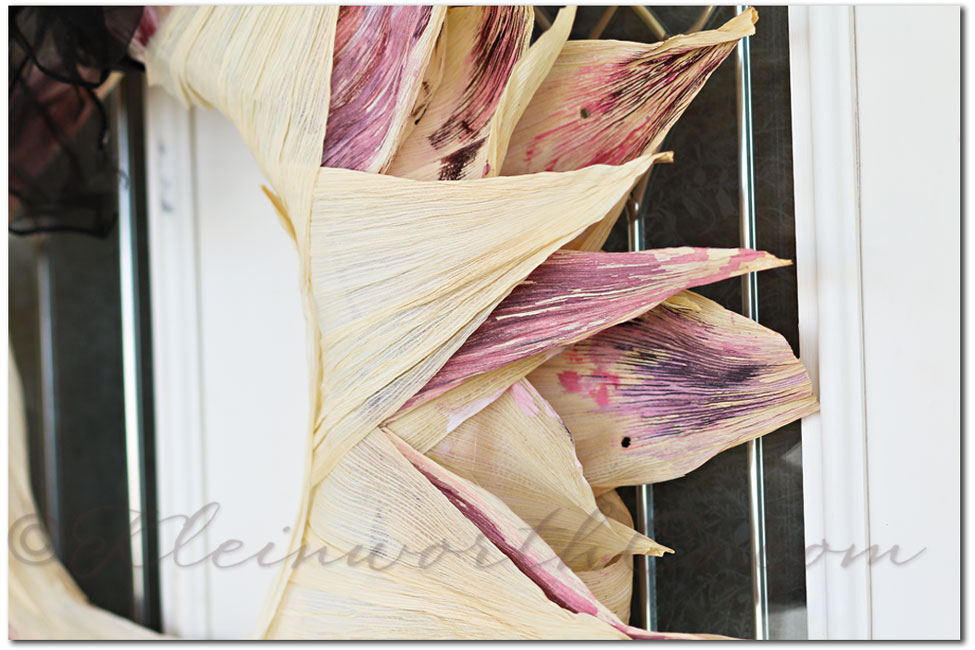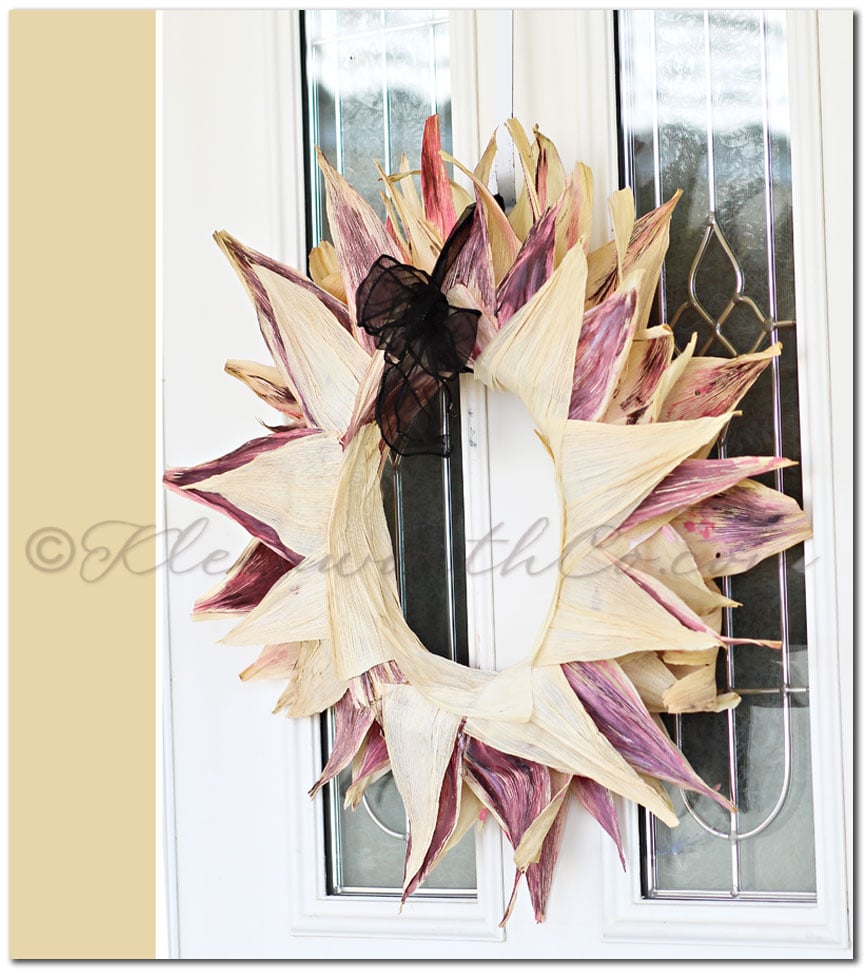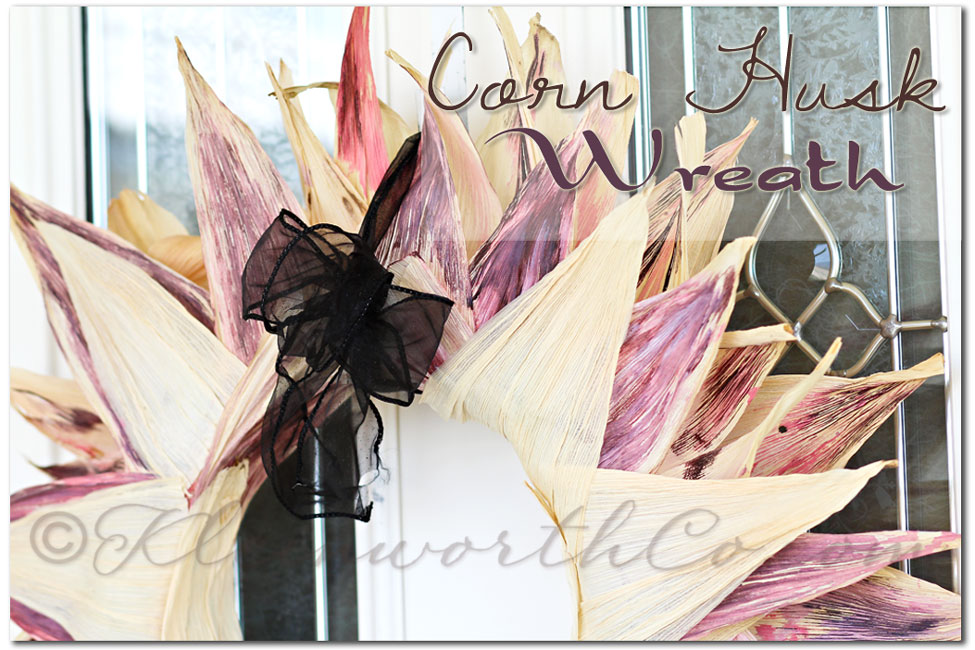 1. Start with a pool noodle & tape the ends together to form your circle.
2. Separate & soak the husks to make them soft.
3. Put several strips of hot glue along the wide end & wrap around the noodle half way. Do this all the way around. It will be the back of your wreath.
4. Turn over, putting already adhered husks on the bottom & start adding more husks on this side in the same way.
5. Continue adding husks, overlapping them so it looks nice & full & you can't see the noodle anymore.
6. Cover several husks with hot glue on one side & adhere to the inside ring of the wreath to cover the seams of the husks where they came together.
7. Add your ribbon to hang. I added a dab of glue to keep mine from shifting because it's usually windy here. But it's not necessary.
**Optional: I knew I wanted different colors in my husks. Unfortunately my original idea of soaking them in water & food coloring didn't do what I really wanted. I restored to paint for this one but in the future I recommend RIT fabric dye.