A few weeks ago I shared with you all this one image of my fall table centerpiece.  I just love all the colors & textures that I had to share not only that one image again but I took a couple more to show you the rest.   I had so much fun buying the Indian corn, baby pumpkins & gourds all paired with my yellow pitcher.  I could have cleaned the store out I tell you.  All these fabulous colors just make me so happy that fall is here.  Even though we are still hovering in the 80's- I suppose I am happy that my A.C. is getting a break & I don't yet have to start running the furnace.   I am still knee deep in product photos – counting my many blessings for that while we weed through all this other stuff.  With life's roller coaster ride- it's nice to have these little things like this fall table centerpiece to give me a smile.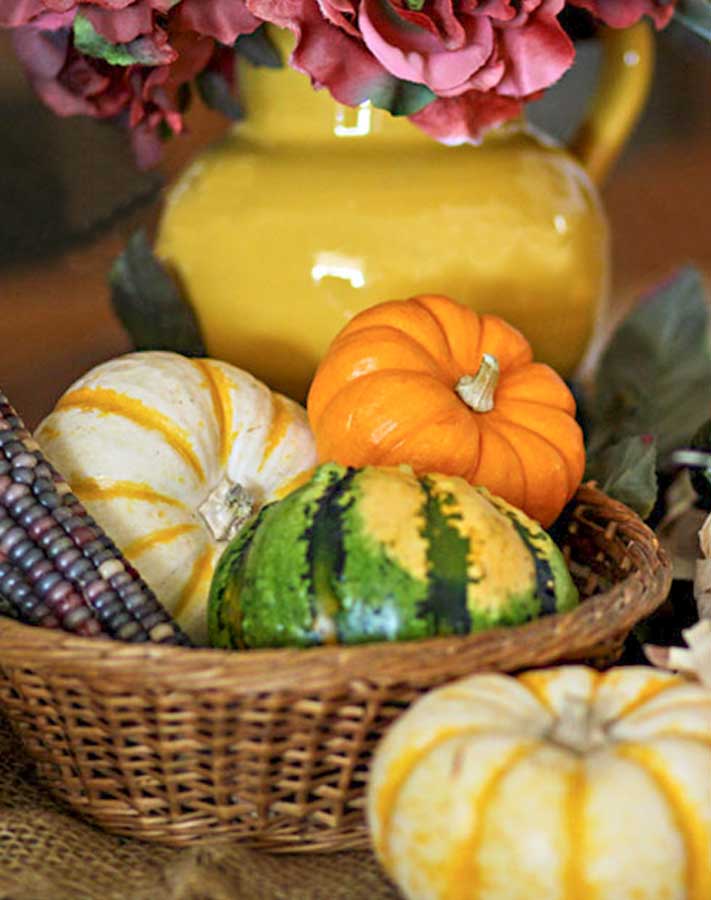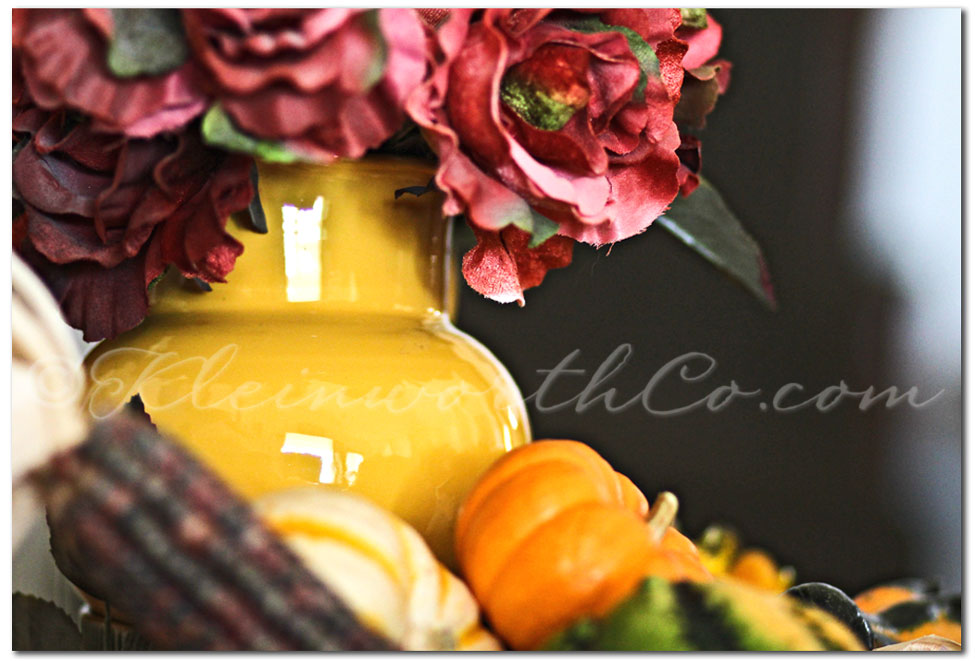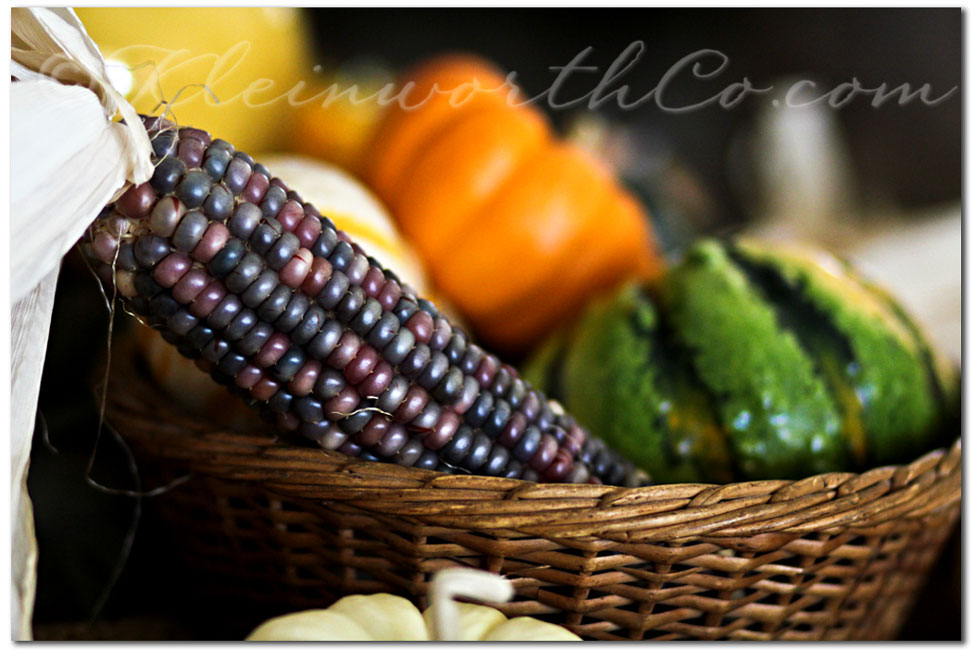 I am so in love with the color of this Indian corn.  I need to get some more.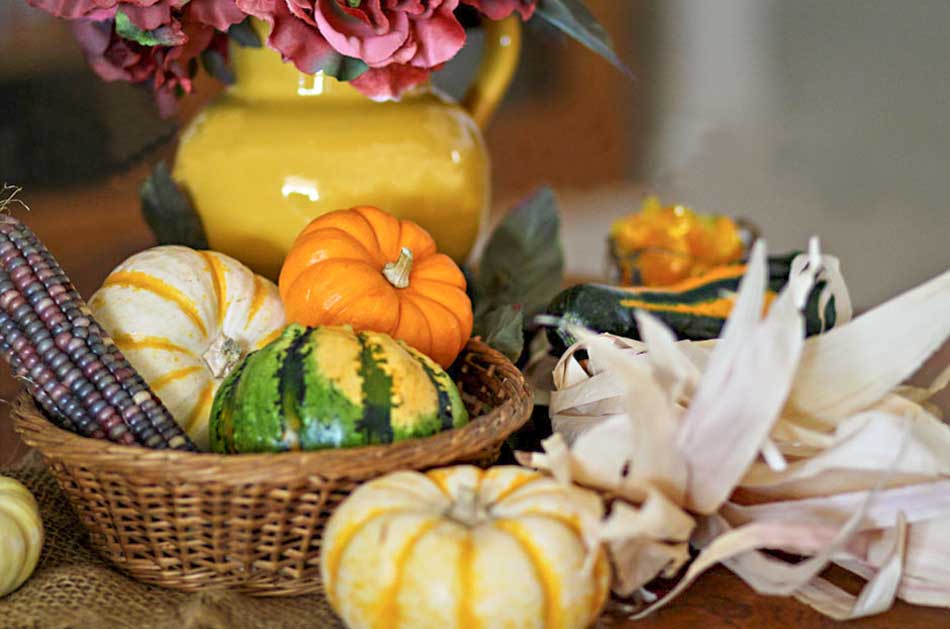 Have a great Sunday Everyone!
To see where I am linking today- visit HERE