These past few weeks I have been taking you thorough my processes using the FloraBella Colorplay action set & showing you what a few of the actions run alone does to my images.  In those posts I have stopped short of taking my images to where I really wanted them to be in an effort to show you just what the action does.  This time I wanted to show you not only what one does- but what layering actions will do & then the final little touches you can do to perk up your images just a little more.
This week I am working on an image from the set I posted back on 9/30 from my
mini-session with Mr. Man
.  I had processed those with FloraBella's Classic Color set so I was pushing myself to then process this one for this post using the Colorplay set instead & be just as happy with it.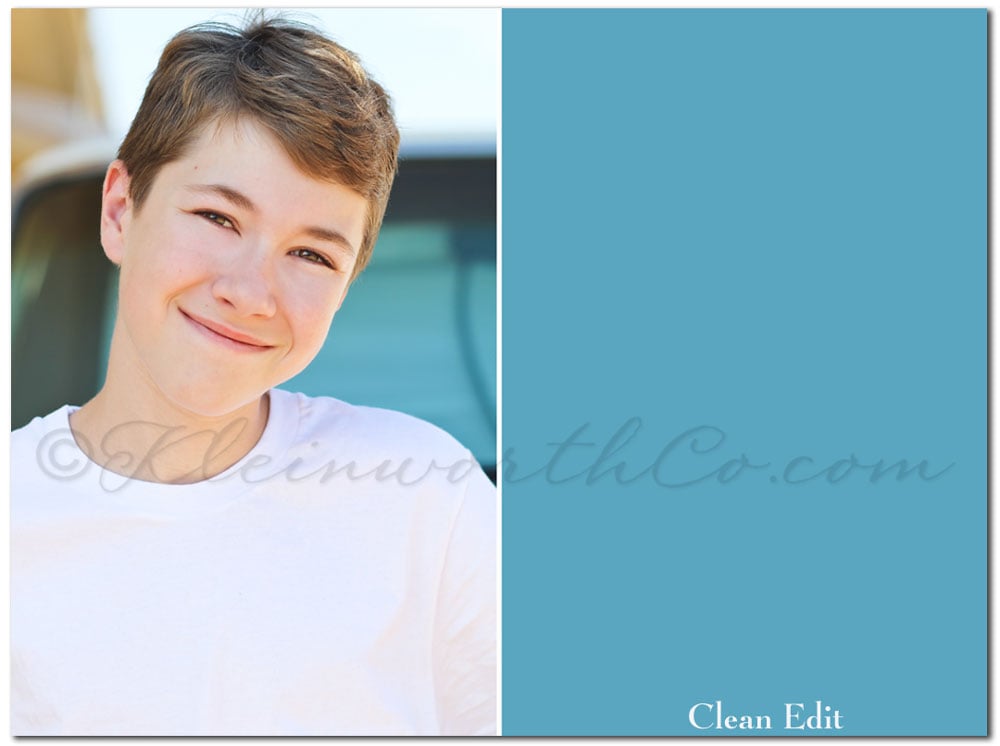 Since I have shown you my process for getting to the clean edit a few times I figured I would just start there this week.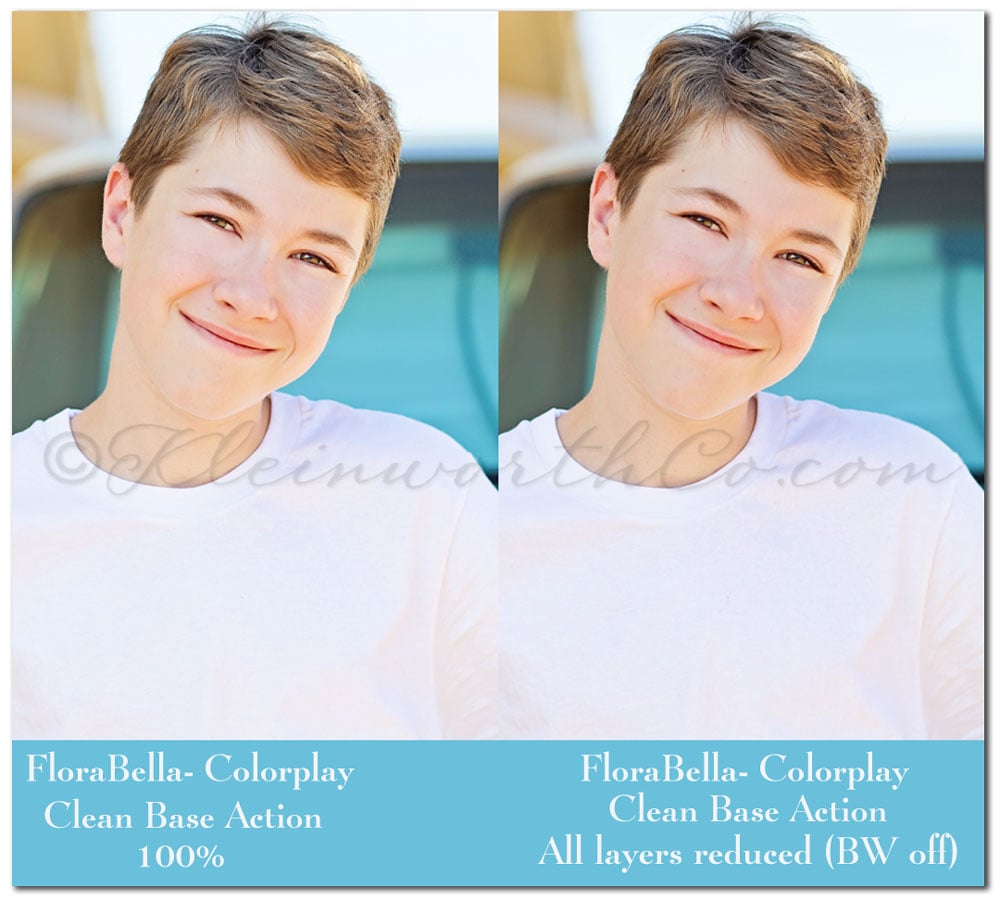 I ran the Clean Base action & the image on the left shows what it looks like before I started adjusting the layers.   It's clean & bright & brings out the highlights in his hair.  The image on the right shows what I ended with after adjusting the layers to my liking (basically reducing nearly all of them) I left the black & white layer off at this point.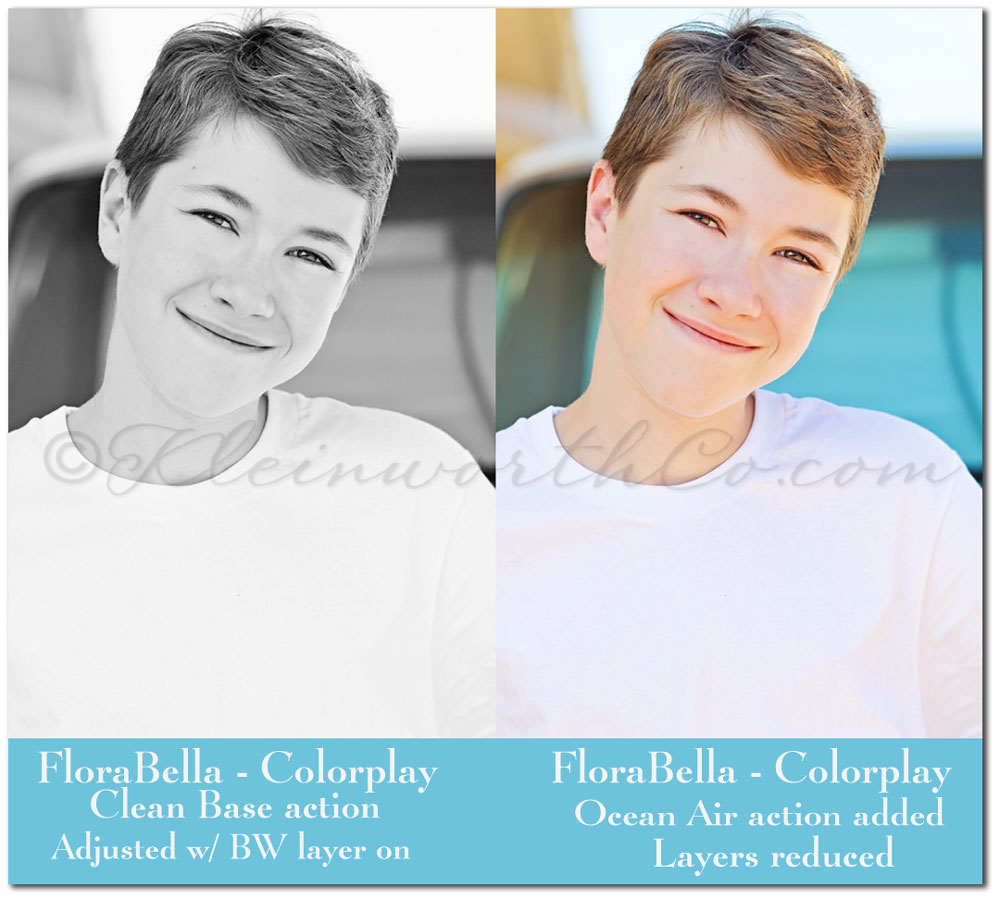 For the purposes of this post I turned on the black & white layer so you can see what that will do after I adjusted the other layers.  I didn't want to go the black & white route this time so I then turned it off & merged my layers.  I then ran the Ocean Air action & reduced all the layers considerably to get to this image on the right.  Nice, fresh- but it wasn't popping for me yet.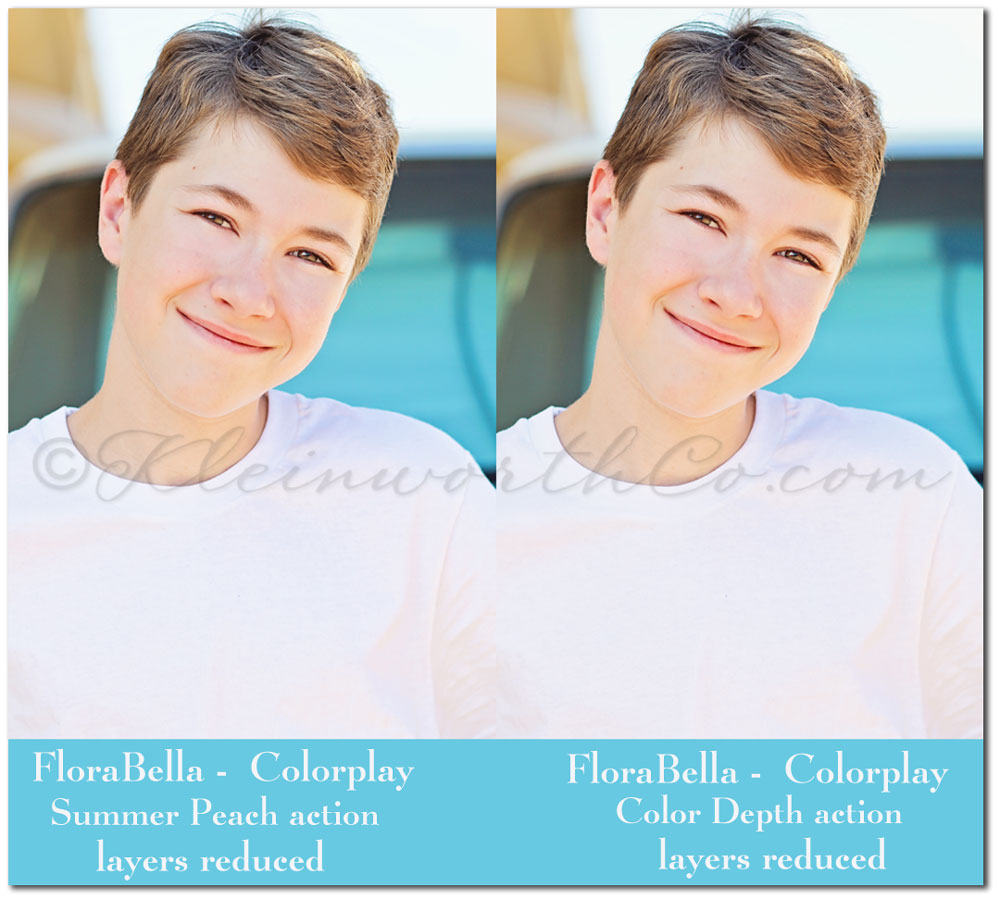 I then merged those layers & then ran the Summer Peach action – again reducing all the layers to my liking.  Still not quite popping for me.
So I ran the Color Depth action & reduced the layers slightly.  Now we are getting somewhere.
(Keep in mind that there are many different ways I could have gone about getting to this point.  The whole purpose of this was to play with this action set & see what I could do with it & most importantly- get familiar enough with it that I know what each one does & the result I will get from it.)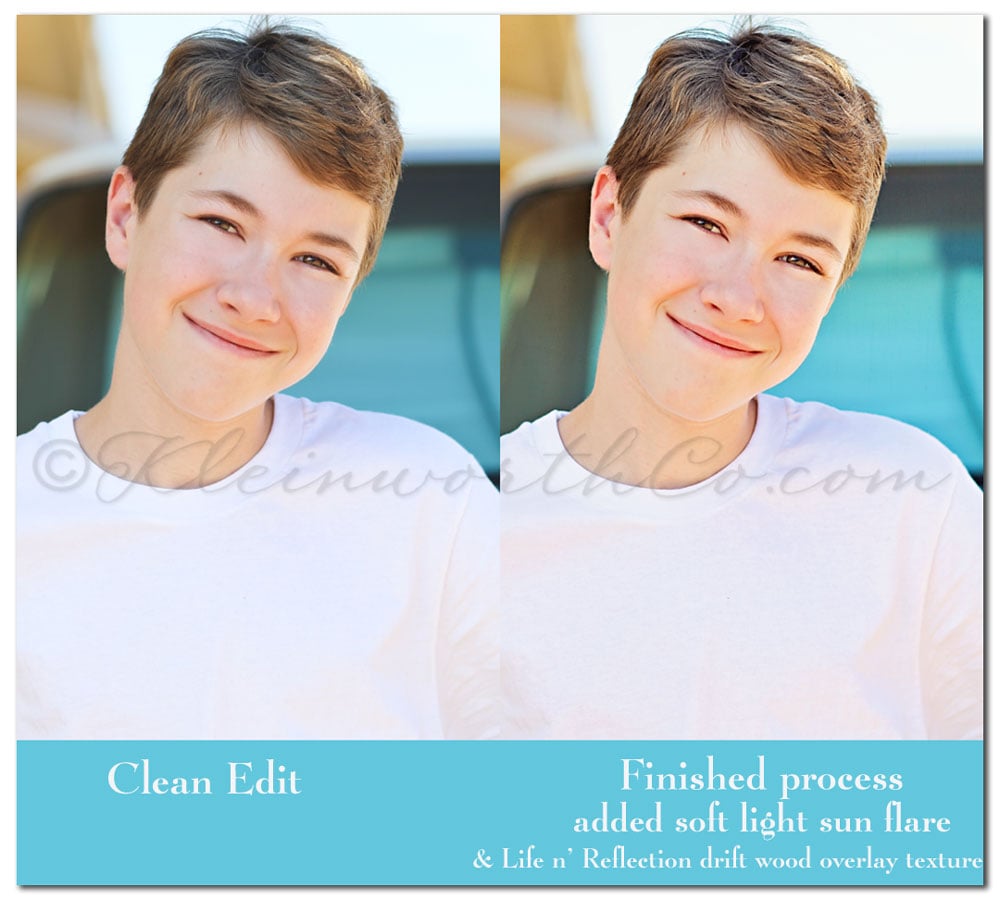 So since I was in a playing mood I decided to add a sun flare layer on soft light to see what that would do.  Brought out the highlights in his hair a bit more- good.  Then I was itching to play with the awesome textures that Kristy from Life n' Reflection sent me from the driftwood collection – so I added a touch of that.
Sharpened & called it a day.  You can see the difference between the clean edit & the final here.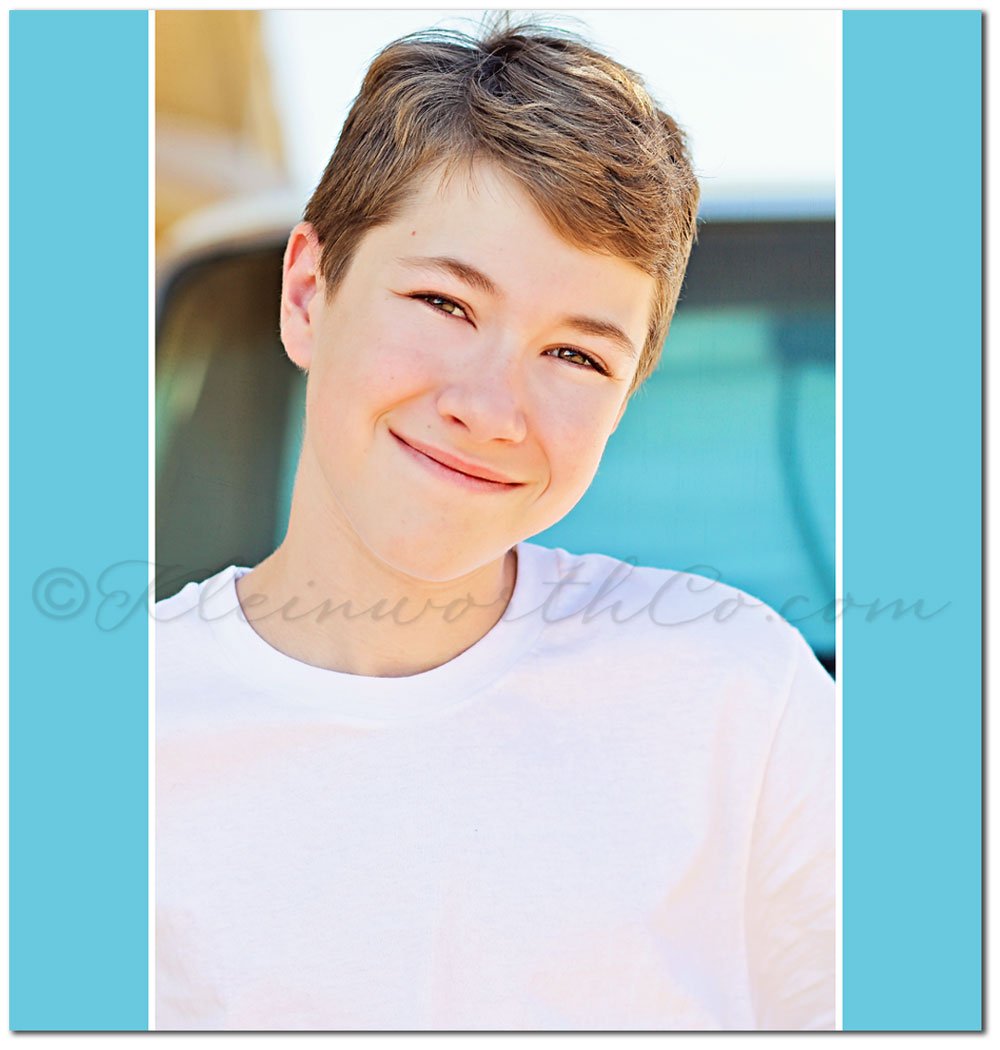 Here it is- the final edit alone.  I love his sweet nature.  Always willing to give a hand- no matter what it is.
I'm a lucky mom.