You know – the weather has been so fickle. This time of year it can't decide if it still wants to be summer or if it really would rather start heading into fall. We have a couple days of low 80's – which is soooooo nice. (The So Cal girl in me really wishes it were like that all the time) But then it gets back up near 90 again & I start heading for the kitchen for a cool down. One thing I'm grabbing for a lot when it's hot- this Coconut Lime Tea. You know how I love coconut flavored things. Then add that wonderful lime twist – mmmmmmmm. I suppose summer could stick around a little bit longer.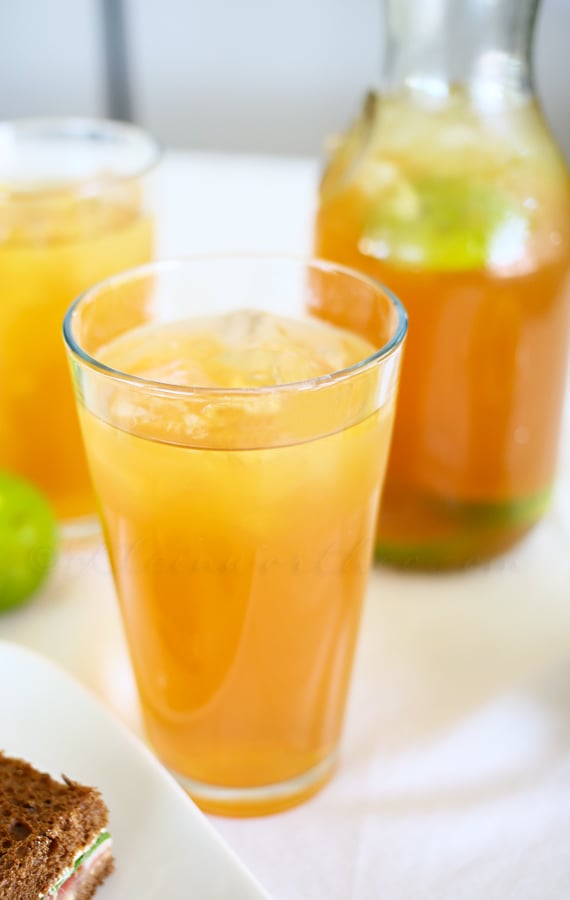 Really – I know I say it a lot here – but I love coconut. Having it added to this tea is fabulous.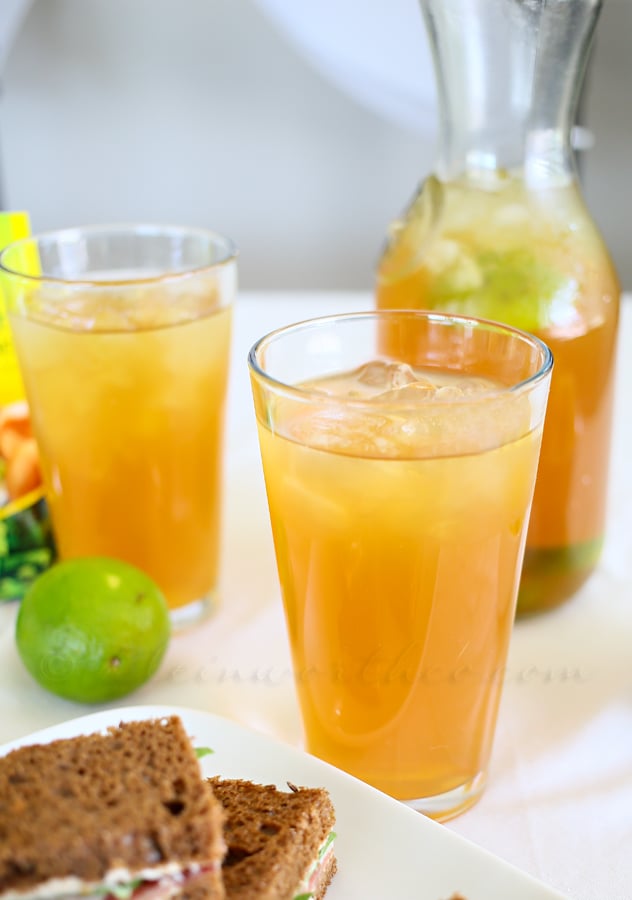 I suppose you could add this to your sun tea if you like. We used to make sun tea all the time when the kids were little. I would drink it by the gallon. But then we moved to just brewing it on the stove-top instead. It's really simple & quick & turns out perfect ever time.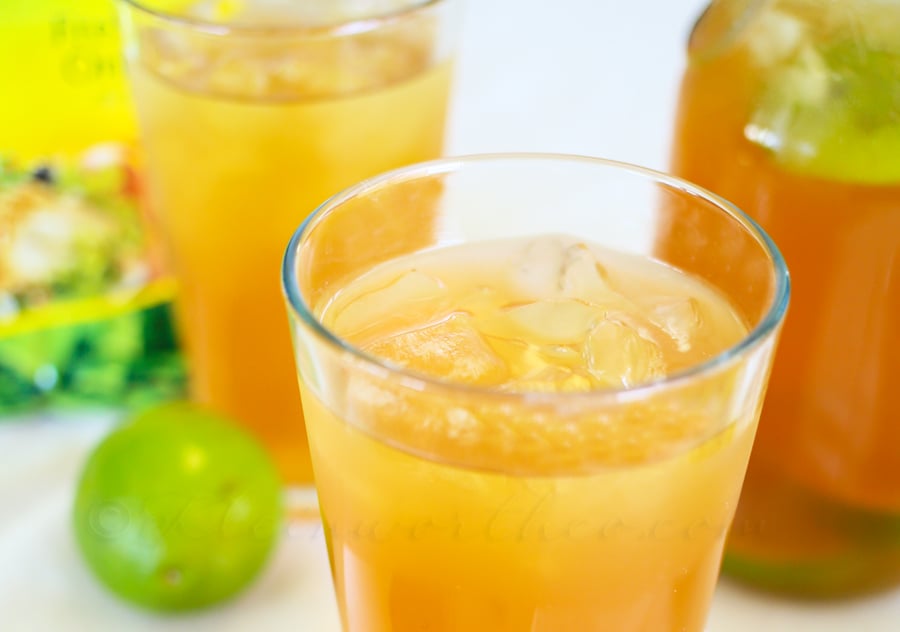 Doesn't it look refreshing?! Come on over & have some! We can sit on the porch & chat a while.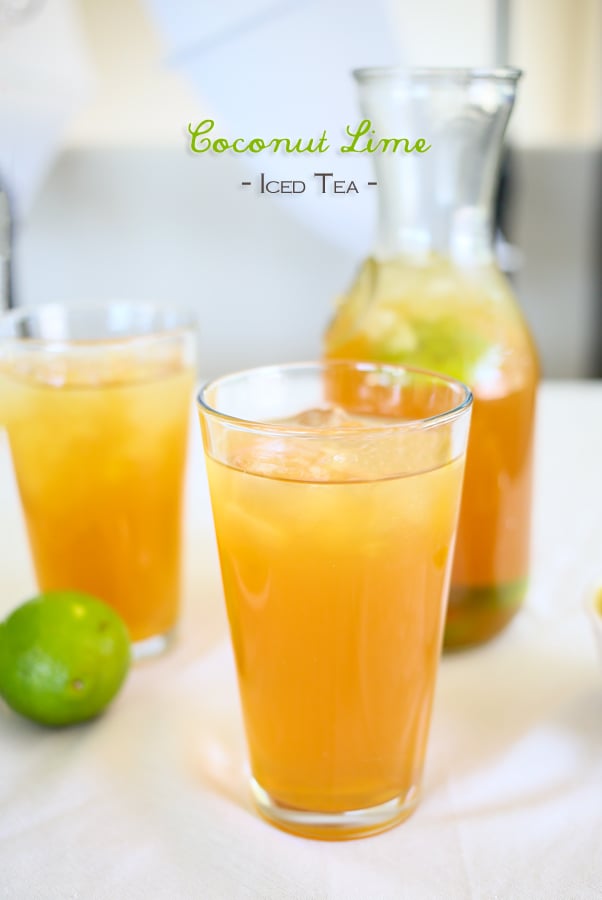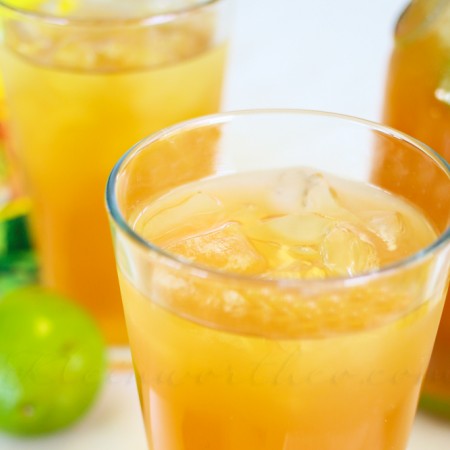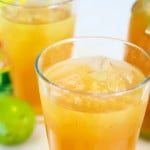 Coconut Lime Tea
Ingredients
2 cups boiling water
3-5 tea bags
3 cups ice or 4 cups cold water
1/4 cup coconut syrup
1 tbsp lime juice
Instructions
Place tea bags in boiling water & allow to brew about 10 minutes

Remove tea bags - transfer to pitcher

Stir in coconut syrup & lime juice

Add ice or cold water - stir

Refrigerate until chilled or serve over ice
Want more refreshing beverages?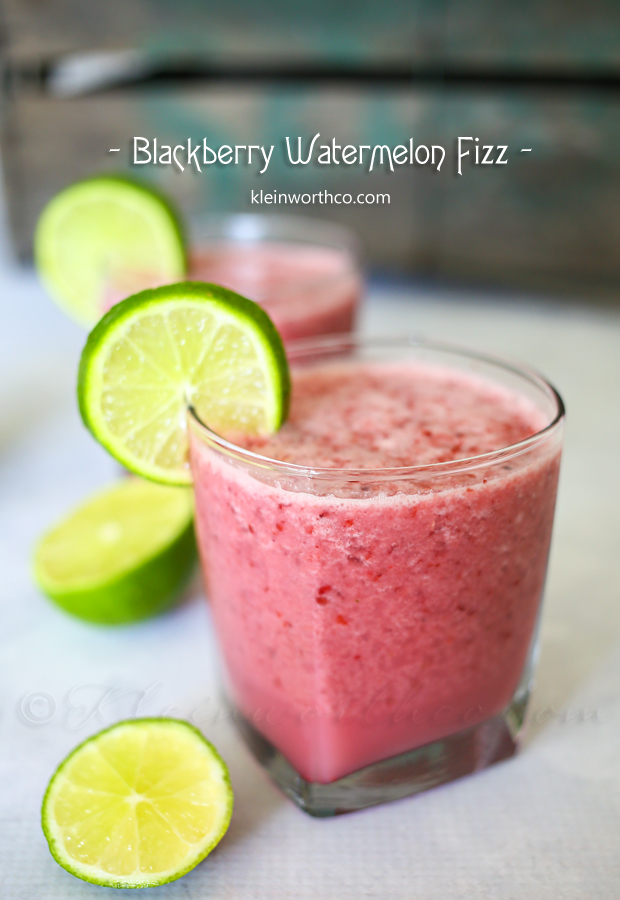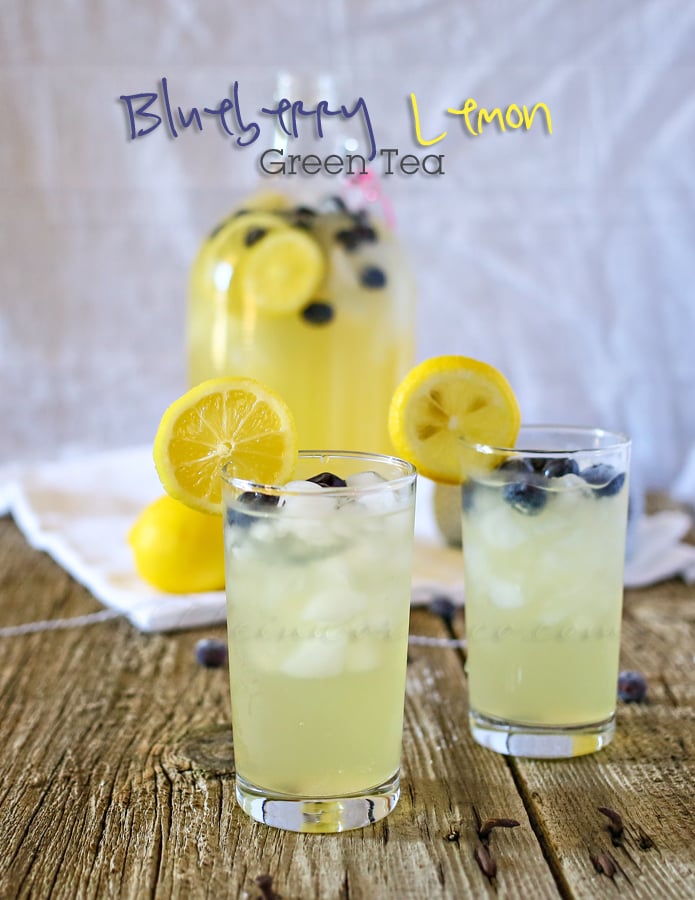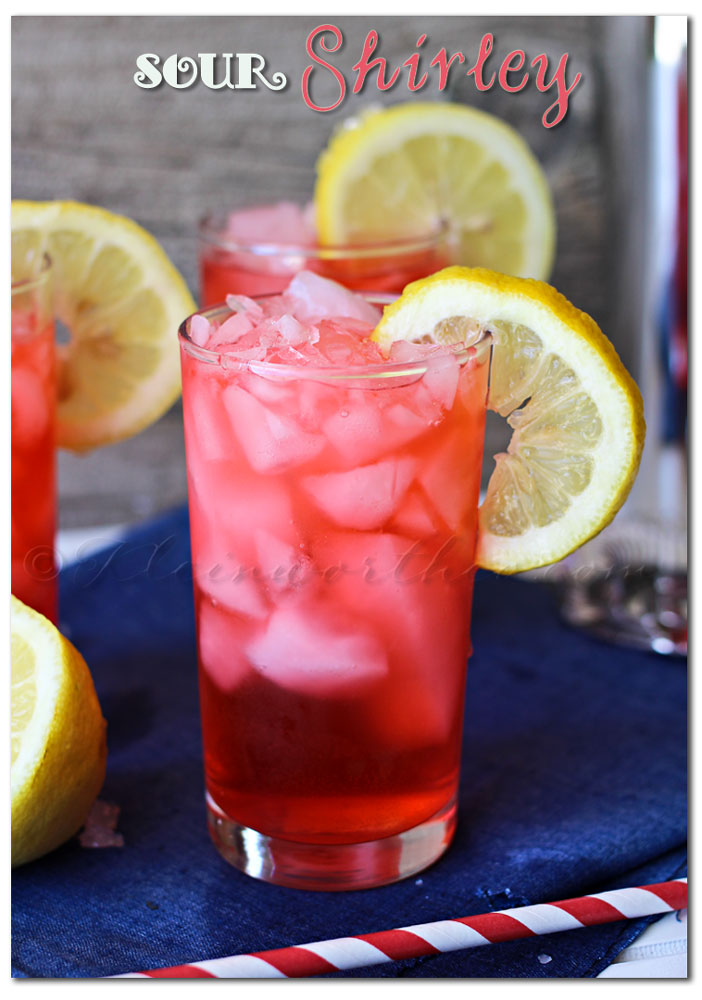 To see where I am linking today- visit HERE