Hi there! Are you having a good week so far? We are chugging along here with so much going on. But I wanted to be sure to share this with you all because I know a lot of you have an abundance of pears & apples at the moment. I shared these over at
Reasons to Skip the Housework
a couple weeks ago but wanted to be sure that you all could see them here too.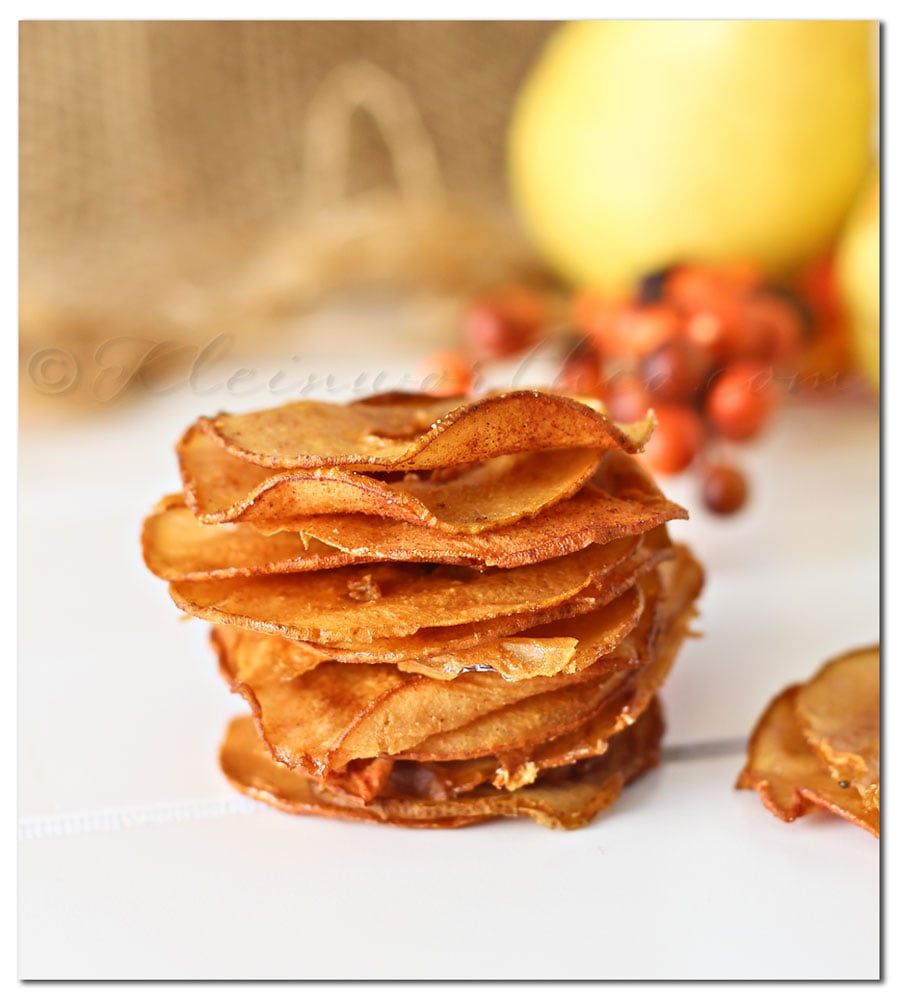 I loved the crispness of these – with a little less crunch than a potato chip. But the sweetness of the pear flavor mixed with the cinnamon.
Oh so delightful. The kids loved having them on the side of their sandwich at lunch time.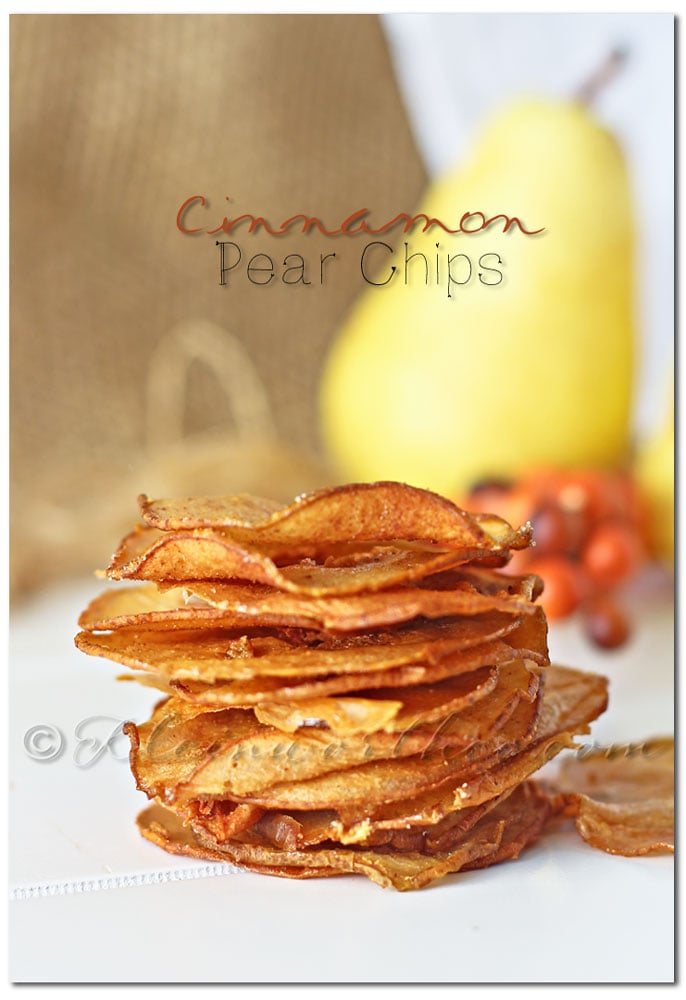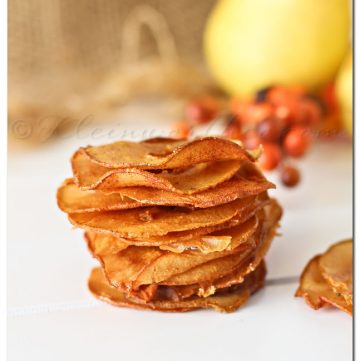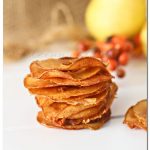 Cinnamon Pear Chips
Ingredients
2 pears
3 tbsp cinnamon & sugar mixture
Instructions
Preheat oven to 200 degrees.

Spray baking pan lightly with cooking spray.

Slice your pears very thin & lay on pan in single layer

Sprinkle with cinnamon/sugar mixture

Bake 2 hours – turning pears over half way through.

Transfer to wire rack to cool.
This is perfect if you are like me & either have your own fruit trees OR have orchards all around you selling their bounties for next to nothing. I am seriously in produce heaven & I think I actually might have a hoarding problem when it comes to having fresh produce in the house. We were already bursting at the seams when I sent the hubs down to the farm to pick up even more apples. I may be going a little crazy or at the very least trying to make up for having only store bought (shabby looking) produce the entire time we lived in NV. I am really loving that I know exactly where my food is coming from. So anyhow- I'm off to the kitchen to whip up some more yummies to share with you all.
See you tomorrow.
Don't forget to come back & join me on Mondays for Project 52
To see where I am linking today- visit HERE