8 Awesome Corn Recipes from cornbread & tortillas to salsa & soup. Something for every corn-lover out there. You have to check out these yummy recipes!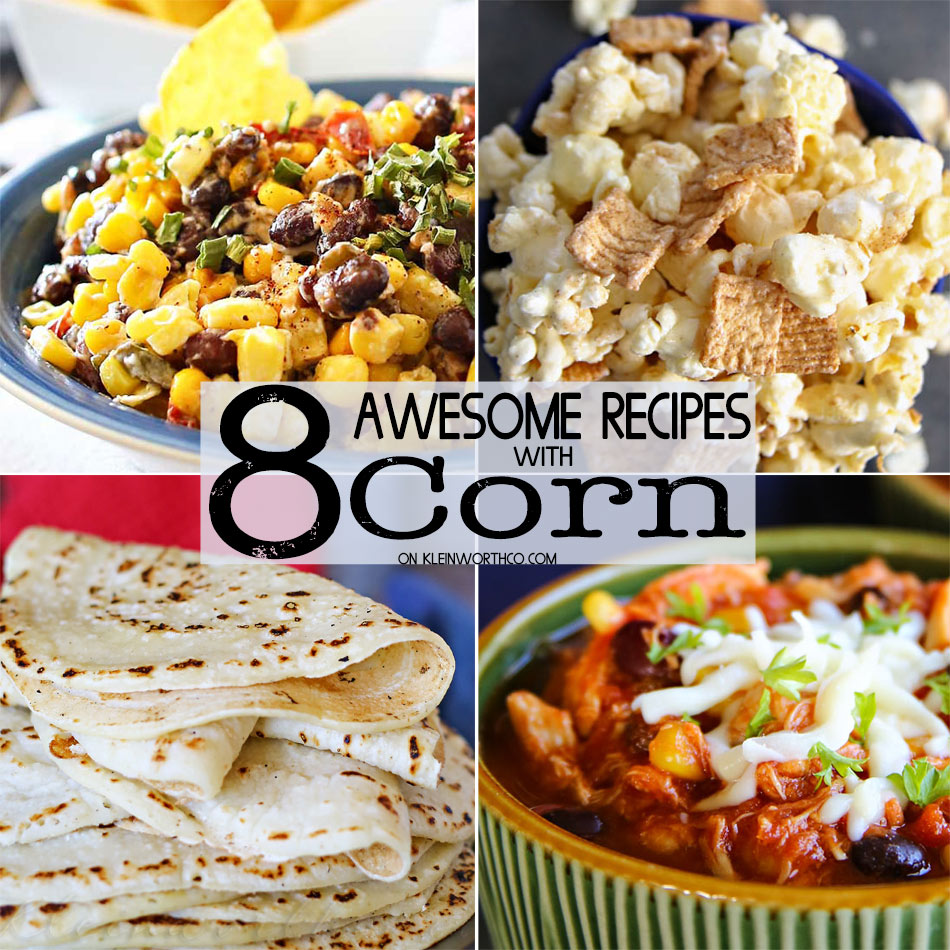 Who loves corn? It is a favorite in our house & is included in nearly every meal we make. So when I had a chance to head out to Iowa last week & learn everything there is to know about corn, I jumped at the chance. I wanted to take a moment to share the fun things I did, what I learned & give you some recipe inspiration too. I know after seeing all that we did you will be inspired to pick up some corn & get in the kitchen too. These are our favorite corn recipes we make again & again. A special thank you to Iowa Corn for sponsoring the trip & this post. It was a pleasure.
Corn Recipes
This post contains some affiliate links. Click here to read my full disclosure policy.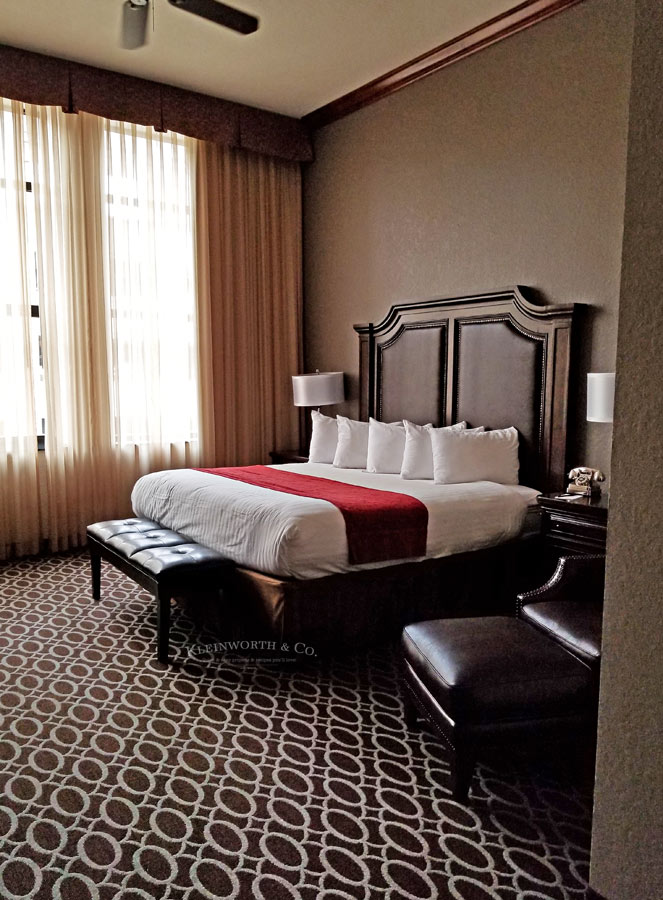 If you follow me on Instagram then you know that I flew into Des Moines last week, met up with some of my best blogging friends. (oddly enough I had never met in person even after several years of working together) We stayed at the gorgeous Des Lux Hotel. Check out this room!! I had it all to myself.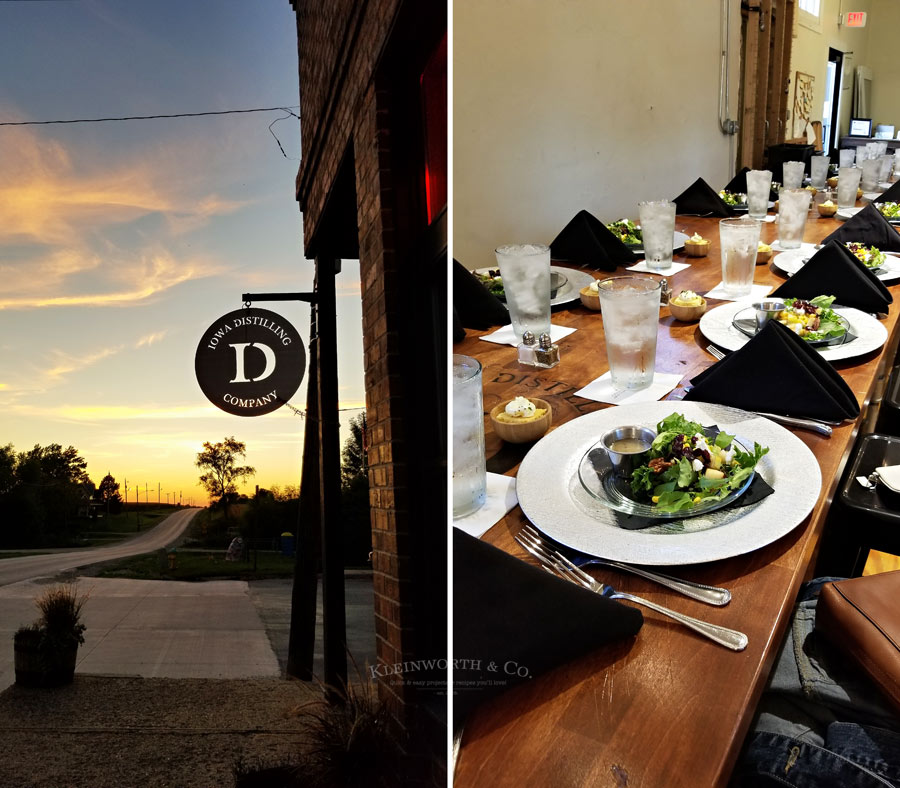 That night we had the pleasure of visiting Iowa Distilling Company. We enjoyed an incredible dinner with corn included in each & every course. I was impressed with the creativity of the recipes & even more impressed with what we learned about all the ways they create spirits with corn. It's a fascinating process.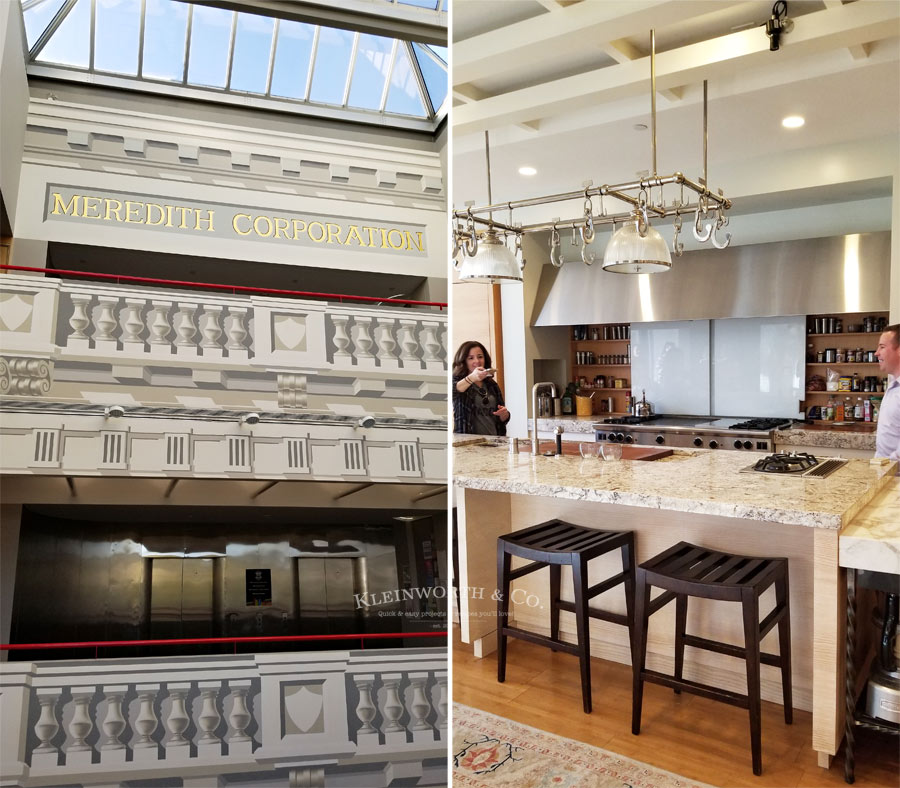 The next morning we had the pleasure of touring Meredith Corporation. It was amazing to see just how similar the production process is to put the magazines together as it is when I am writing content here for you all. From planning to creation to photos & styling, the ideas & concepts are the same, which is really cool.
8 Awesome Corn Recipes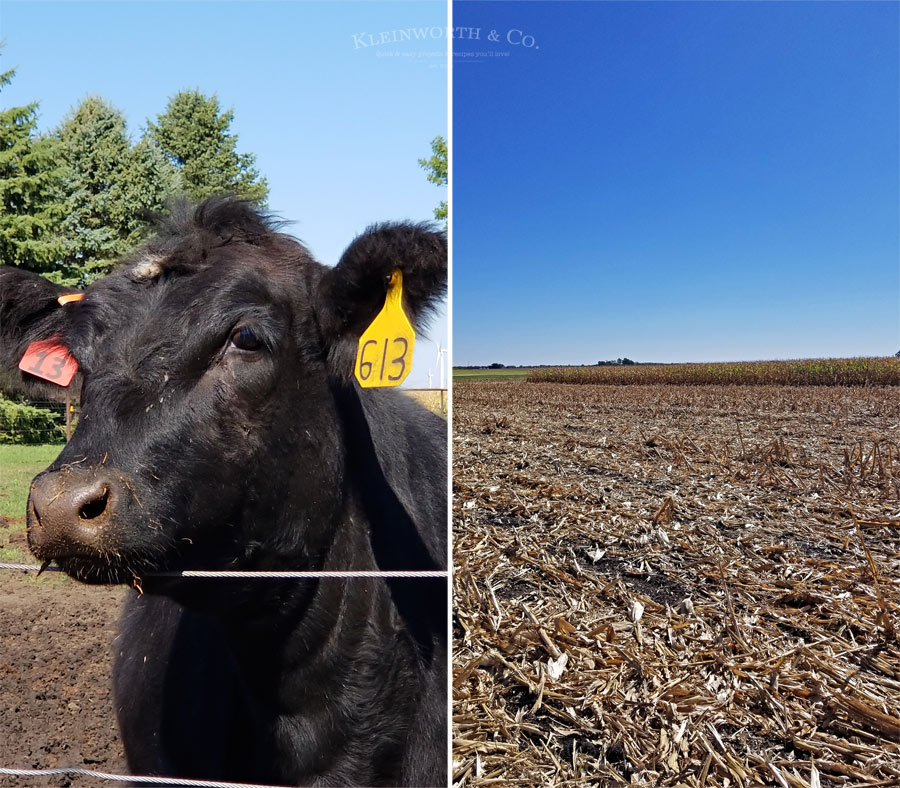 From there we hopped on the bus & headed out to visit the first farm of the day- Blair Farm in Dayton, IA. It was fascinating to learn the differences between sweet corn (the kind we eat), field corn (the kind we use for fuel & animal feed) and other varieties of popcorn & white corn (used for cornmeal). I had no idea that there were so many varieties.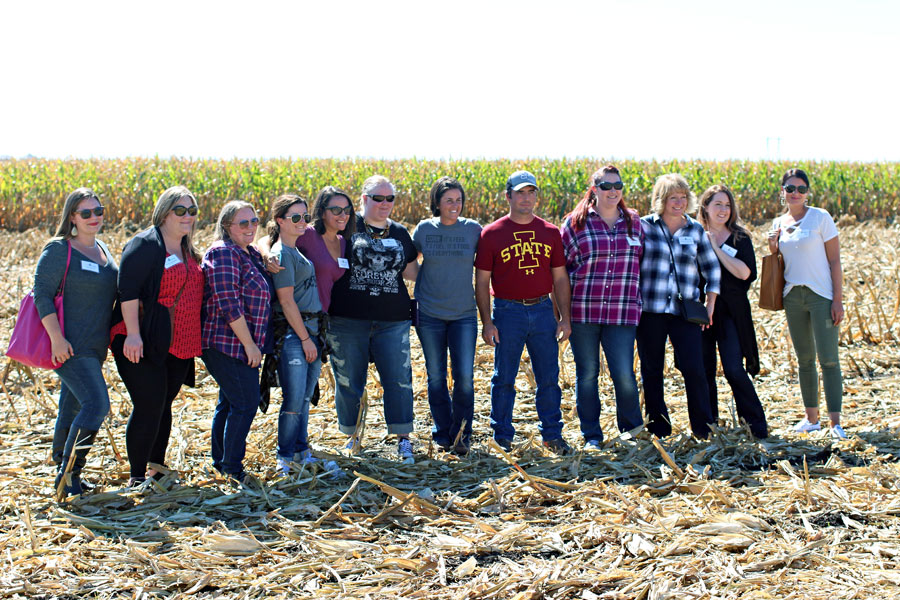 It was also amazing to learn just how much is tracked with each individual animal that is raised on a farm before it makes it to the market. The corn & all that goes into it is just as important to the animals we eat too. It's absolutely incredible to know all the things that make it possible for our food to make it to market. Part of that is Genetically Modified Organisms (GMOs), which was fascinating to learn about.
Iowa Corn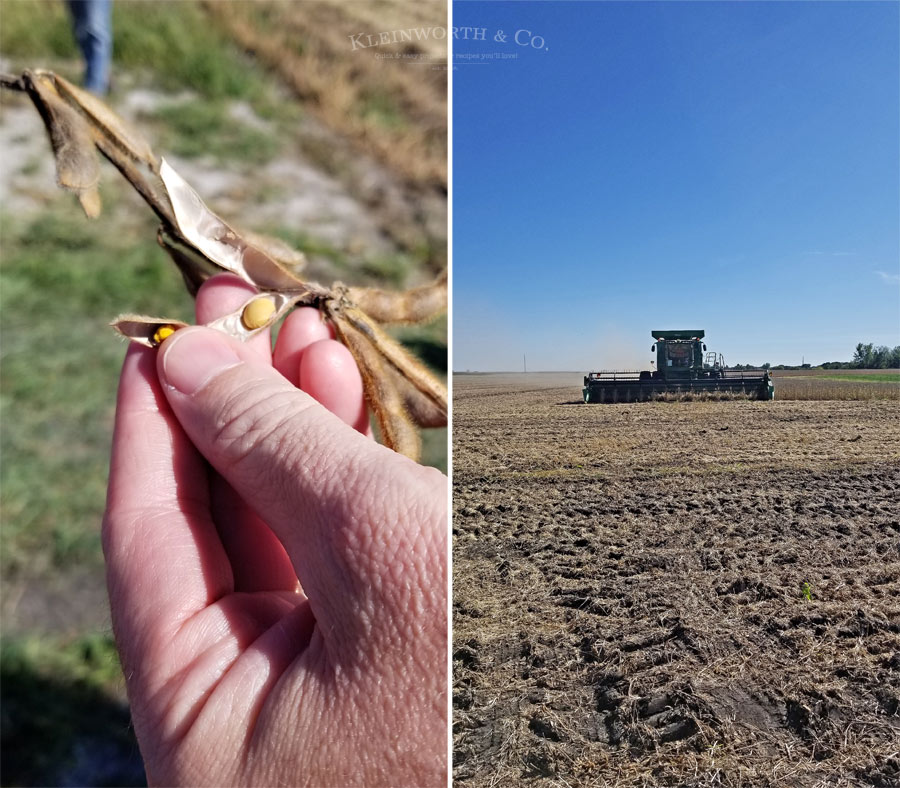 From there we made our way out to the Kenney Farm to experience Harvest. We learned how the seeds of today make it possible for the farmers to use fewer pesticides than in years past. We watched as they harvested soybeans- which are also a huge source of renewable fuel for our country.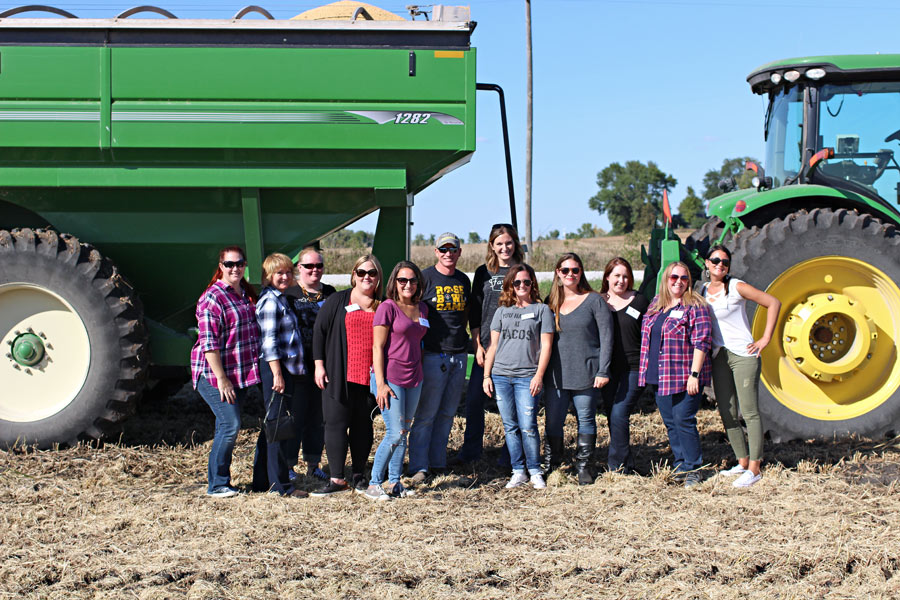 It was fascinating to learn about the advancements in farming, how much the industry has changed & what challenges farmers face today. On both farms, we were given a lot of time to really get all our questions answered. Both the Blairs & the Kenneys were so generous with their time in the middle of their busy harvest season.
Best Corn Recipes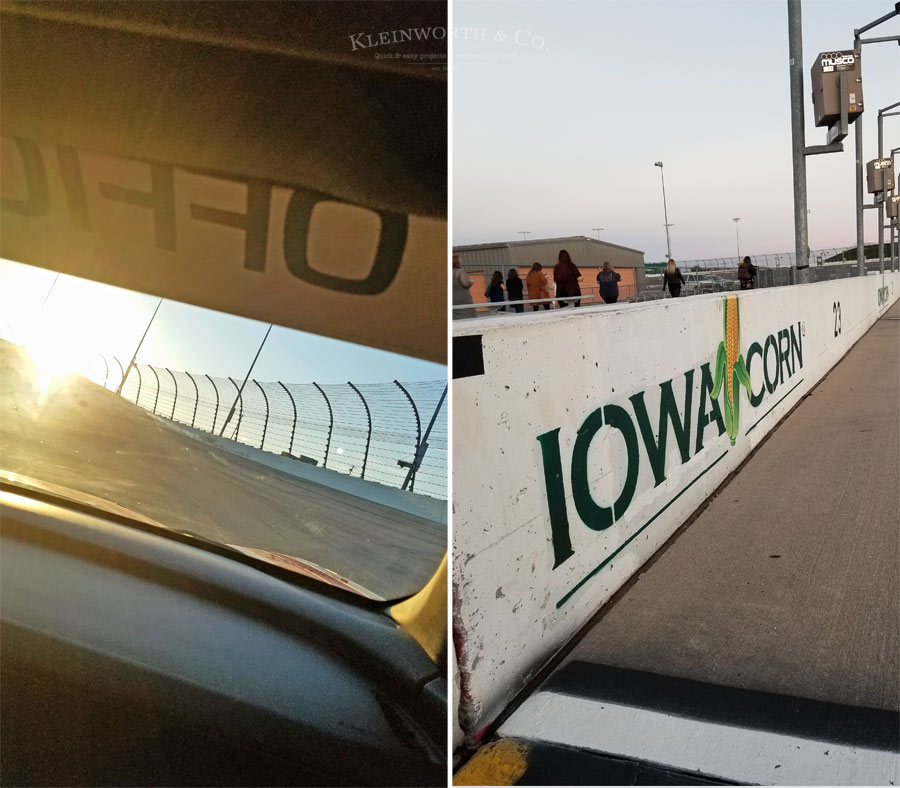 That evening we went out to the Iowa Speedway. That was sure a highlight for the NASCAR loving girl.
We took a spin around the track, ate some delicious food- all with corn of course & learned from The American Lung Association how corn is really helping the environment.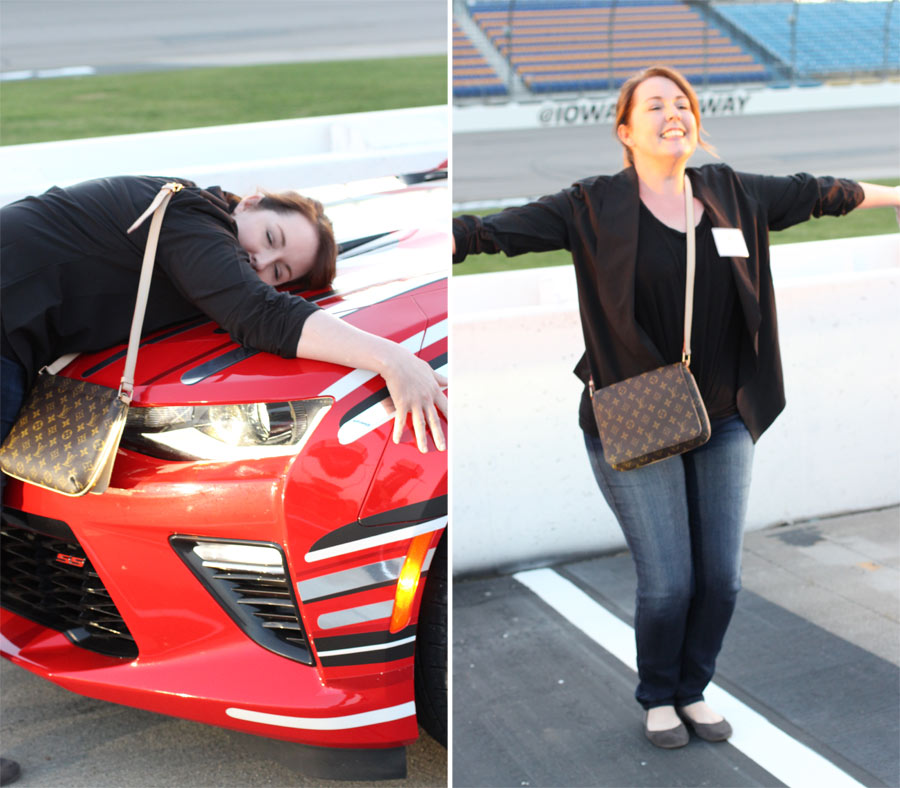 I didn't want to leave – it was SO FUN & informative.
Things to do in Iowa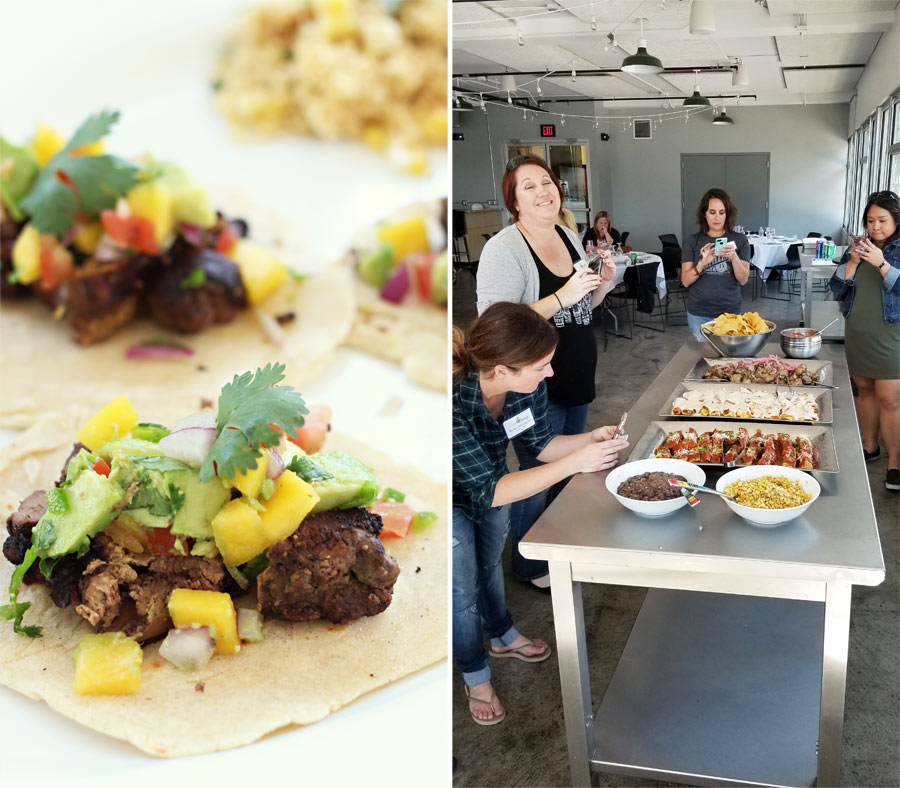 The next morning we had the pleasure of meeting with a dietician & food scientist, Dr. Ruth McDonald, a Professor and Chair at Iowa State University to get all our food questions answered. It was incredibly informative, we could have talked for days. Then we headed over to the Des Moines Social Club where we broke up into teams & had a little cooking challenge – Chopped Style. It was really fun to get to not only cook together but compete against each other too.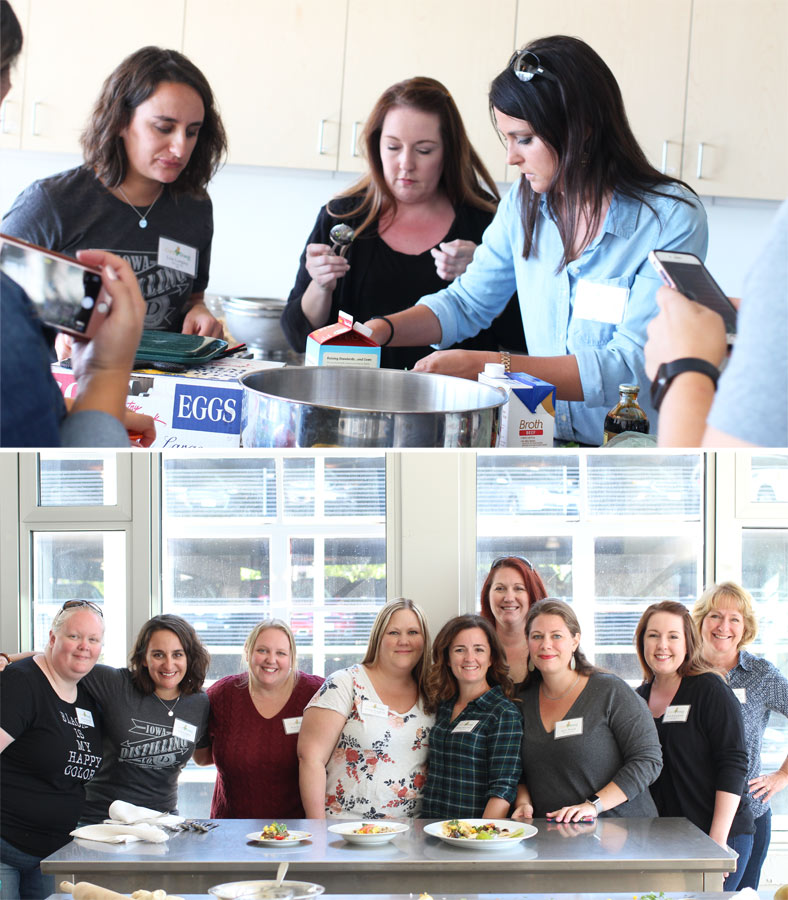 It was a great way to end the trip before heading to the airport to come home. Certainly, a whirlwind of an adventure packed full of all the best things Iowa has to offer. The generous people at Iowa Corn took such good care of us. From the literal red carpet service by the limo that drove us all to the meals & hospitality of the hotel & each & every place in between. It was an amazing experience & Iowa has stolen a little piece of my heart. I can't wait to go back & take the family next time.
Because we were focused on corn for 3 days straight, I was inspired to pull together our favorite ways to enjoy corn here in Idaho. These recipes are on our table most often. I hope you enjoy them as much as we do.
Recipes to make with Corn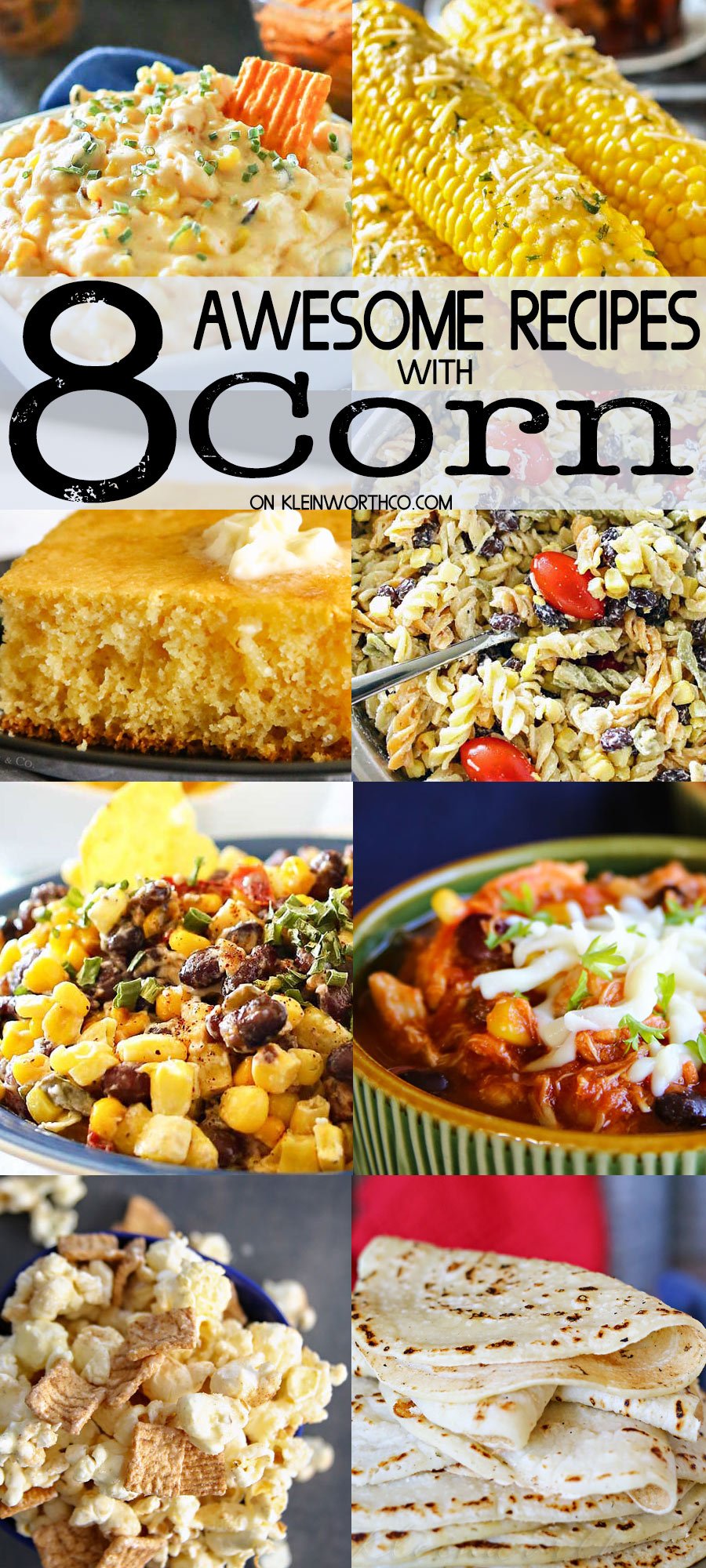 Cheesy Corn Dip | Sea Salt Garlic Corn | Easy Skillet Cornbread | Grilled Corn Pasta Salad
Mexican Corn Salsa | Chicken Black Bean Taco Soup | Cinnamon Toast Crunch Popcorn
So are you excited about CORN? Stay tuned for more great corn recipes soon!
Be sure to bookmark your favorites here so you have them handy, or Pin them to your favorite recipes or projects board on Pinterest.
**Special Thanks to April from Mama Loves Food for sharing some of these photographs from the trip.
If you make make any of these recipes- please leave a link or tag me on Instagram @KleinworthCo
Looking for more great corn recipes?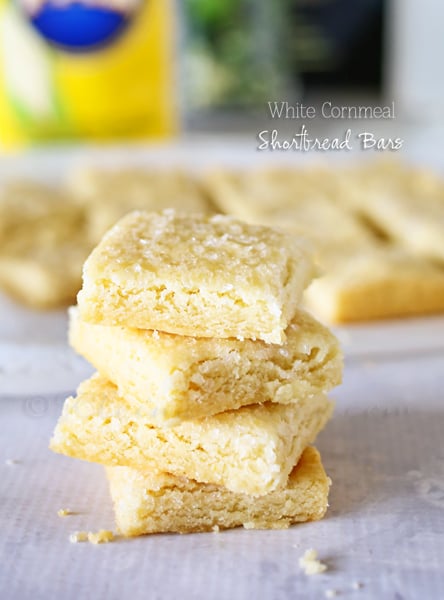 White Cornmeal Shortbread Bars
Don't miss these great ideas from these bloggers….
Cranberry Orange Cornmeal Pound Cake | A Dash of Sanity
Easy Corn Salsa | Yummy Healthy Easy