Last week I couldn't help myself. I was in the kitchen & my bag of minty M&M's was sitting there just begging for some attention. So I decided to whip up some cookie dough with them & pop it in the fridge to chill. Then the next morning I finished them up resulting in these St. Patrick's Day Mint Chocolate Chip Cookies. I had just enough to take half with me to visit the hubs in the hospital after his surgery & leave the rest here at home for when he returned. He was oh so thankful to see these come in the door & the whole container was gone before we left him for the night. I must say- adding mint St. Patrick's Day M&M's to my favorite chocolate chip cookie recipe was a great idea. SO GOOD!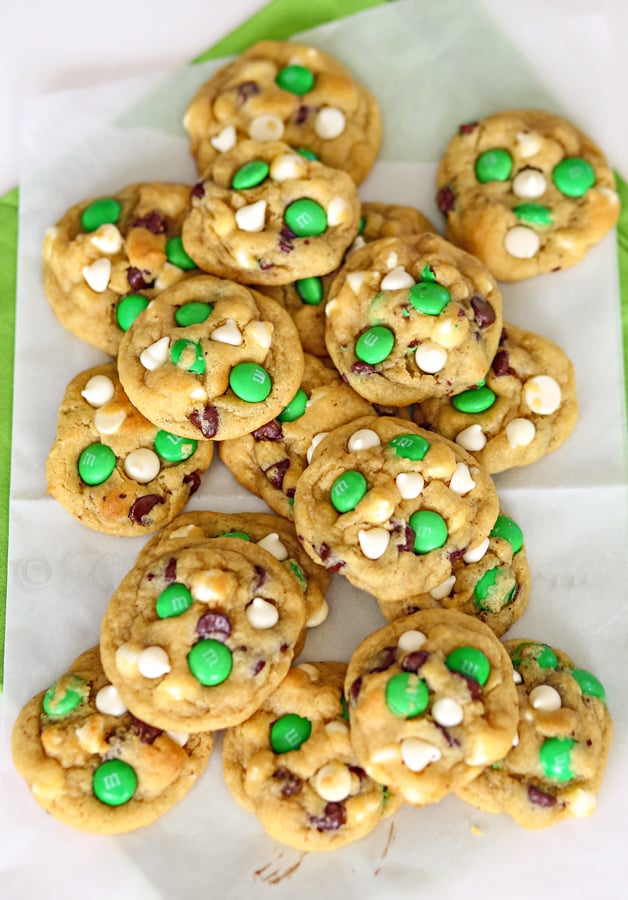 I like to do an equal mix of semi-sweet chocolate chips & white chocolate chips along with the M&M's. It balances out the flavors. These were so soft & chewy – I may need to whip up another batch because they went way too quickly!!!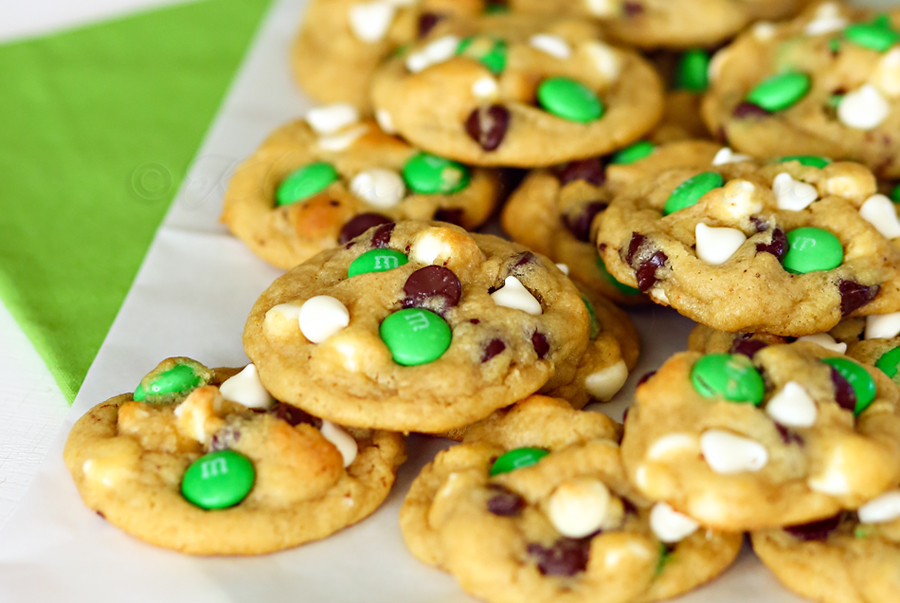 St. Patrick's Day Mint Chocolate Chip Cookies
Ingredients
1 stick (1/2 cup) butter - room temperature
1/4 cup margarine
3/4 cup packed brown sugar
1/4 cup granulated sugar
1-1/2 tsp vanilla extract
1 egg- room temperature
2 cups all-purpose flour (scooped lightly - not spooned into your measuring cup- just don't pack it in there firmly)
1 (3.4 ounce) box instant vanilla pudding - not cook & serve
1 tsp baking soda
1/2 tsp salt
3/4 cup semi-sweet chocolate chips + more for after baking
1 cup white chocolate chips + more for after baking
1 cup Mint St. Patrick's Day M&M's - divided
Instructions
In mixer bowl - beat butter, margarine, sugar & brown sugar together until fluffy
Add egg & vanilla - beat well
Add in flour, pudding mix, baking soda & salt - slowly stir first & then beat until all ingredients are completely incorporated.
Slowly stir in chocolate & white chocolate chips
Fold in 1/2 the M&M's
Remove beater, cover & refrigerate overnight (extremely important that you do this)
The next day preheat oven to 350 degrees
Roll dough into balls - it will be firm & you will need to press it all together
Place dough balls on baking sheet & bake cookies for 9-12 minutes (mine were perfect at 11)
Remove & immediately top each cookie with a few extra chocolate chips, white chocolate chips & M&M's before they cool.
Leave cookies on baking sheet to cool
Repeat this process with remaining cookies.
I used 3 - 3/4 baking sheets for all these cookies. It's important to not place dough on a hot cookie sheet. Start with a cold cookie sheet with each batch to ensure that the cookies bake consistently.
Store in an airtight container at room temperature
https://www.kleinworthco.com/mint-chocolate-chip-cookies/
Recipe Source: www.kleinworthco.com | (c) Kleinworth & Co All images & content are copyright protected. Please do not use my images without my permission. If you wish to republish my recipe, please re-write it in your own words or link back to this recipe.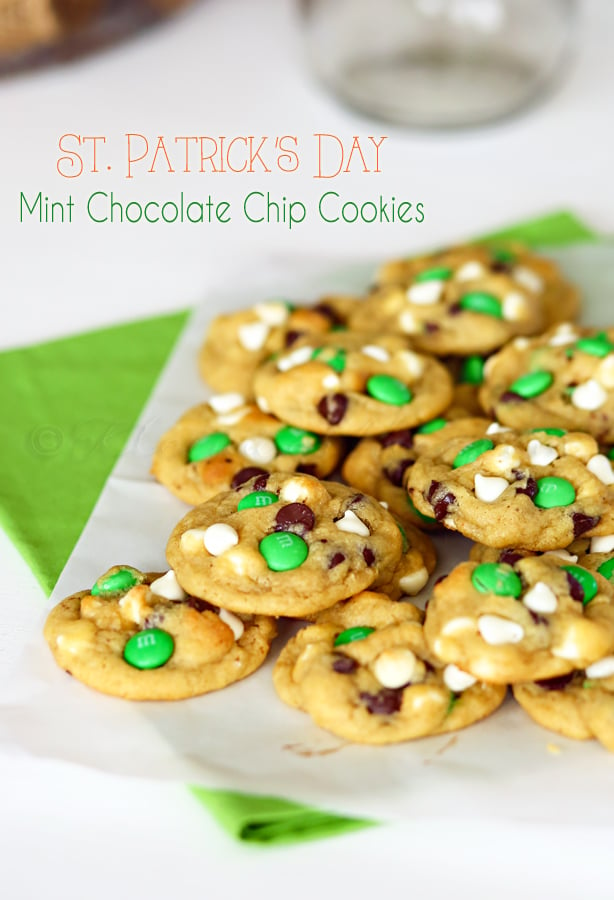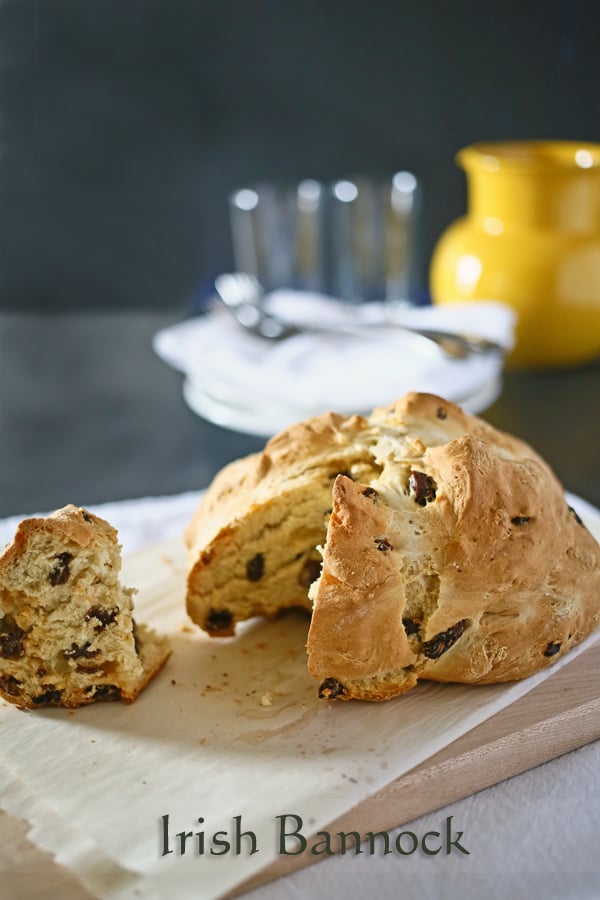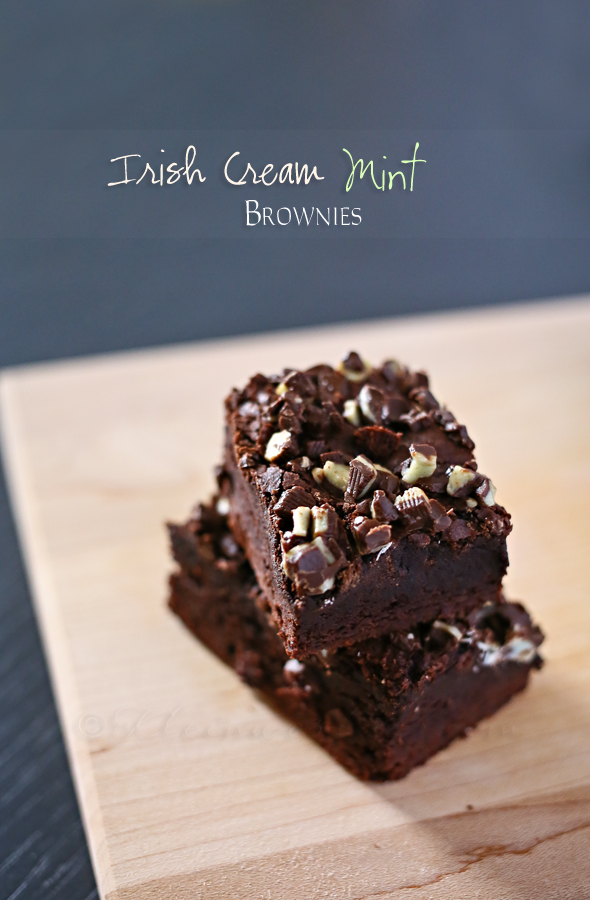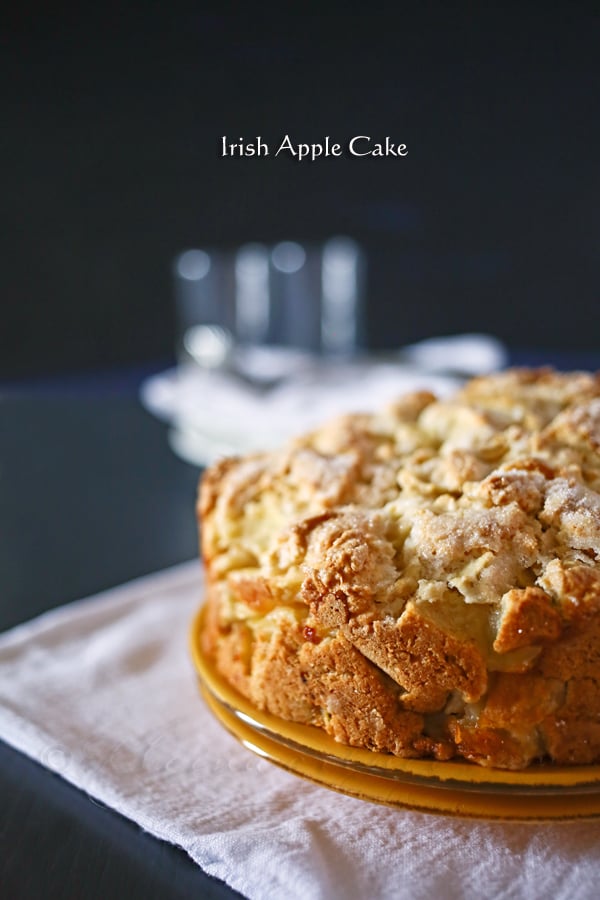 To see where I am linking today- visit HERE