Homemade Peppermint Patties are one of the easiest minty desserts to make for St. Patrick's Day or any other holiday. Dark chocolate & mint are perfect!

Today we have a very special treat! My daughter Ava, who is a contributor here, is back today to share this super awesome recipe we made the other day!Please give her a nice warm welcome.
Peppermint Patties! We love them so much because, well- we need not explain- they are so delicious, right?! Peppermint & chocolate were made for one another. We already love things like candy canes in hot chocolate during the holidays, so of course the rest of the year we love to continue that great flavor combo in bite size snacks. So when my mom & I had the idea to make our own peppermint patties we knew it would be amazing. Did I mention that they are super easy to make? They are, with just 3 ingredients for the inside & 2 ingredients for the chocolate coating. These will definitely go down as a top family favorite. YUM!
Homemade Peppermint Patties
This post contains some affiliate links. Click here to read my full disclosure policy.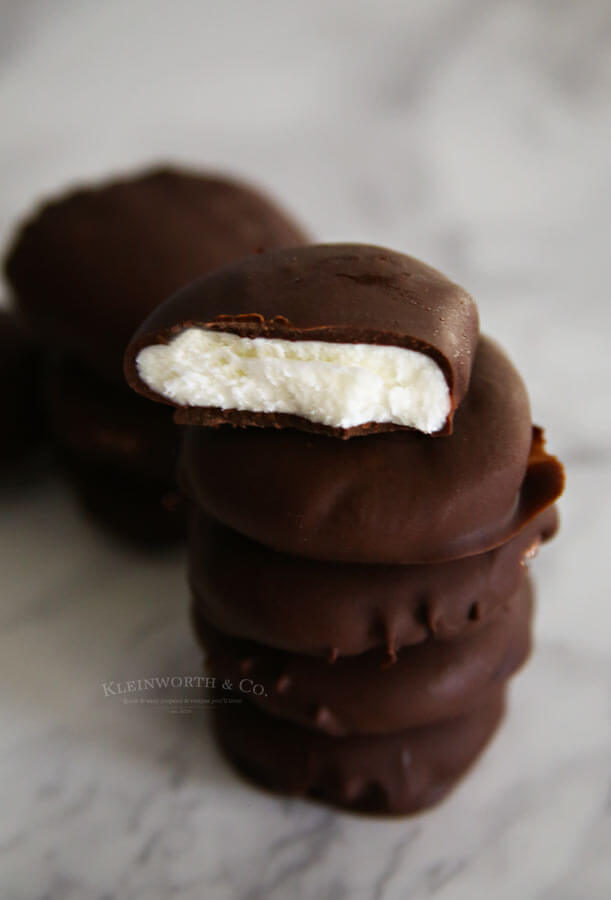 We often crave peppermint patties. They were a childhood favorite for my mom. When she was a little girl it was an extra special treat to be surprised with a peppermint pattie from my grandmother. It was something special that they shared together, so of course, now that means they bring back so many wonderful memories of good times with her. But we can't always have them on hand right at the time a craving sets in. But what we do have almost all the time is the ingredients to make them ourselves, which is exactly what we did.
For this recipe, you will need these ingredients…
Peppermint Candy Flavoring (not extract)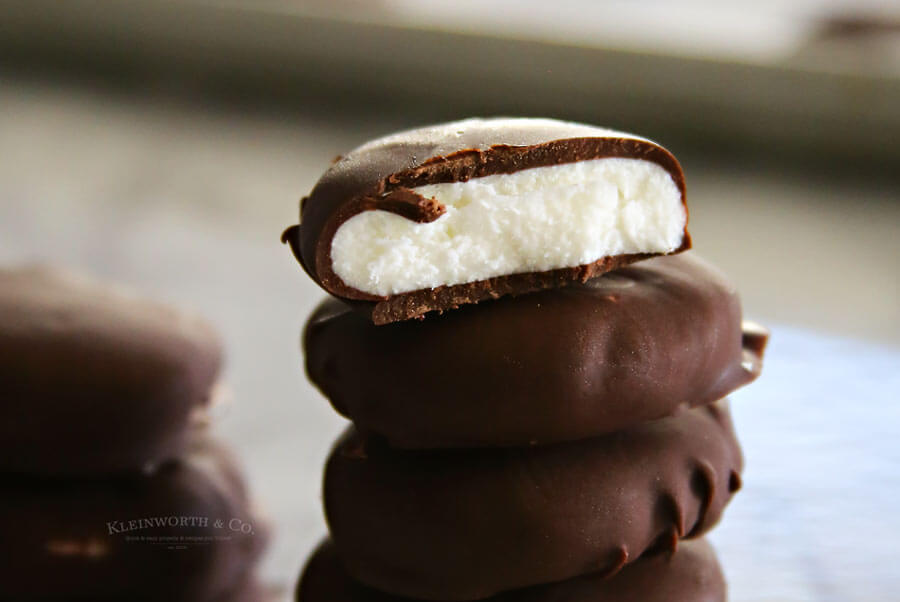 Homemade Peppermint Patties
Homemade Peppermint Patties
Delicious homemade peppermint patties coated in a dark chocolate shell
Prep Time1 hr
Total Time1 hr
Servings: 50
Ingredients
5-1/2 cups confectioners sugar
1 14oz can sweetened condensed milk
1/8 tsp concentrated peppermint flavoring
4 cups dark chocolate chips
4 tbsp shortening
Instructions
Line several baking sheets with parchment paper

Combine 2 cups of confectioners sugar & all of the sweetened condensed milk in mixer bowl

Beat with paddle attachment until well incorporated

Add flavoring & remaining confectioners sugar 1/2- 1 cup at a time beating in between until dough is stiff but still pliable

Roll the dough into a log, wrap in plastic wrap & freeze for about 30 minutes

Remove & slice into rounds & place on prepared parchment lined baking sheets

Return to freezer for another 15 minutes

Temper the chocolate coating by combining the chocolate & shortening in a medium glass bowl

Microwave in 30-second increments on medium power until melted & smooth

Dip one pattie at a time into the chocolate using a fork, tap the fork on the side of the bowl to shake off any excess chocolate

Place back on cookie sheet & repeat until you have coated all the patties

Return to freezer for 10 minutes to set the chocolate

Store in refrigerator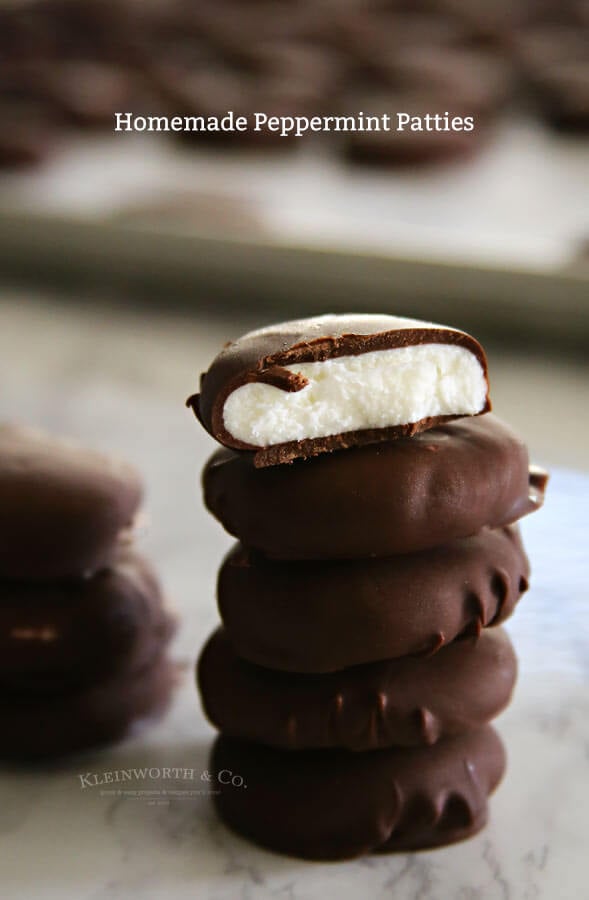 Bottom line- if you love classic peppermint patties, you really have to give the homemade version a try.
If you make this recipe- please leave a link or tag me on Instagram @KleinworthCo
Looking for more great mint & chocolate combinations?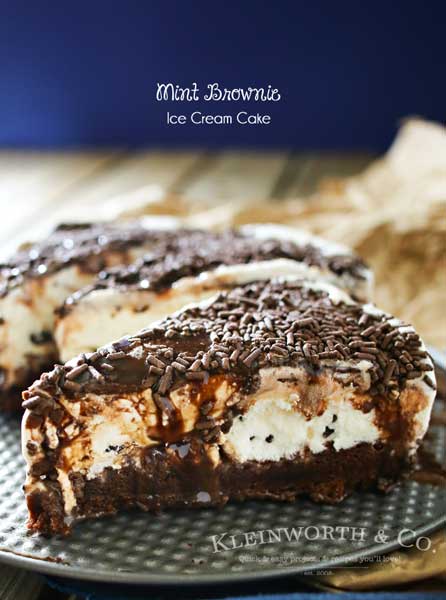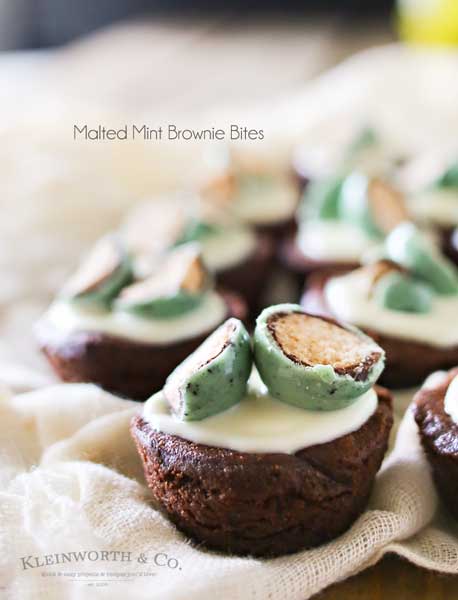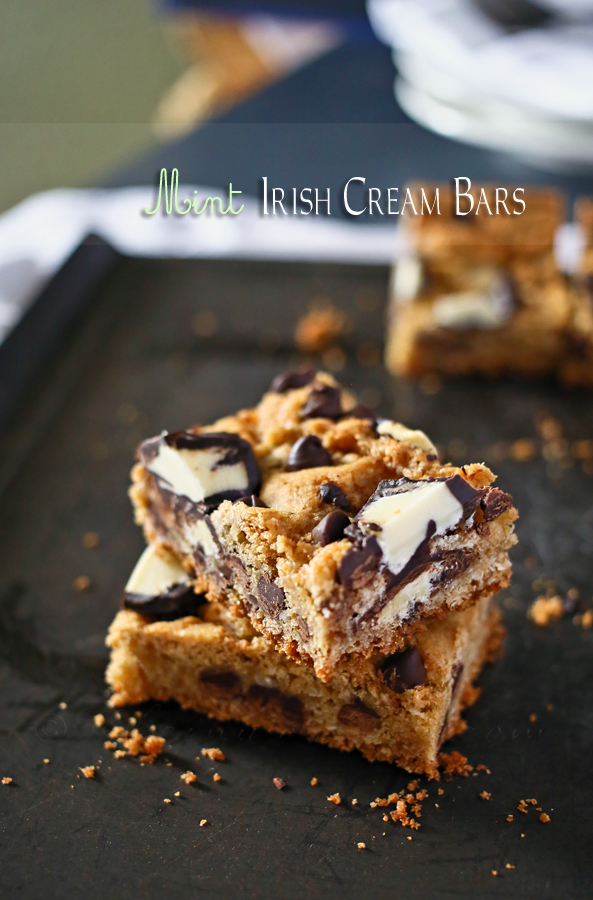 Don't miss these great ideas from these bloggers….
Judi's Grasshopper Cake from a farmgirl's dabbles
Andes Mint Mini Cheesecakes from Small Town Woman
To see where I am linking today- visit HERE