Hello!! Hope you all are doing well this week. I wanted to show you these cute little cookies I originally shared a couple weeks ago over at Desiree's place- The 36th Avenue. I am a firm believer in taking things you already love & doing little changes to make them new again. This applies to not just recipes but I do this with furniture, clothing & all sorts of other things. It's amazing how it can refresh your mindset & make things feel different.
Mini Peanut Butter Chocolate Chip Cookies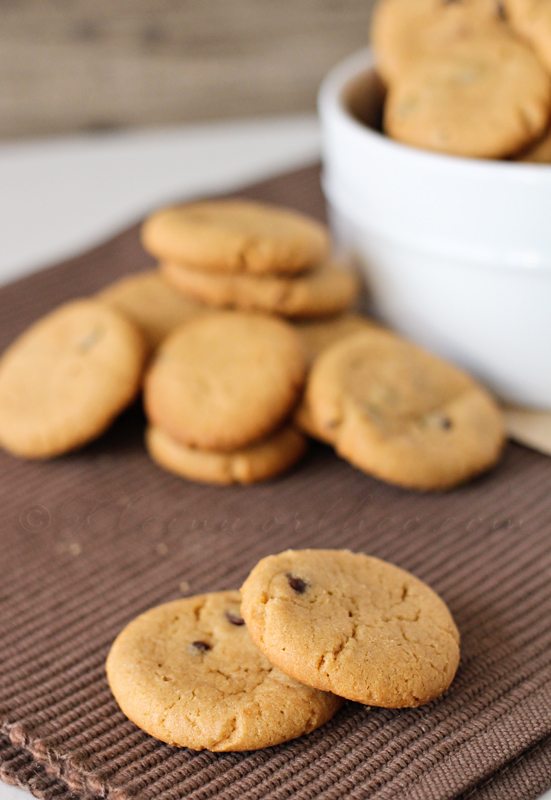 I get enough of soft peanut butter cookies – these are just perfect.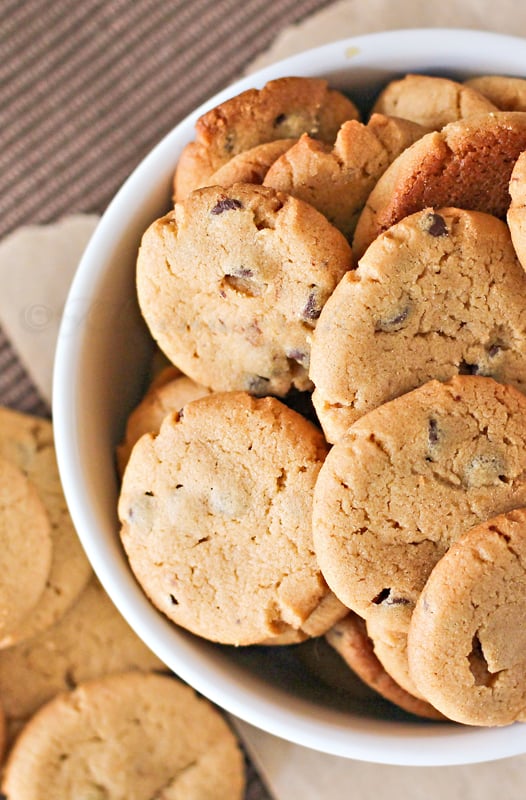 The kids loved the new smaller size. Just pop & go.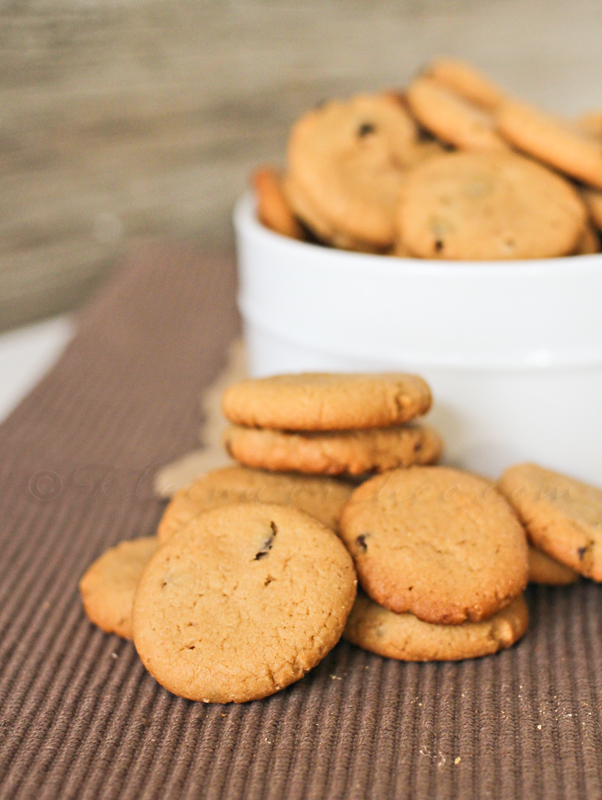 They fit in the palm of your hand- it's really like only eating one or two regular size cookies.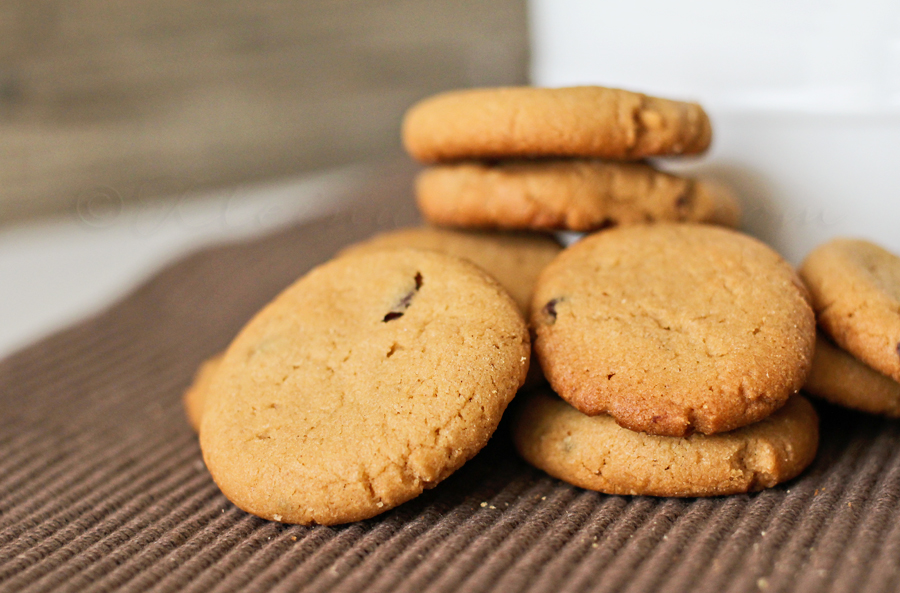 Peanut butter & chocolate – mmmmm?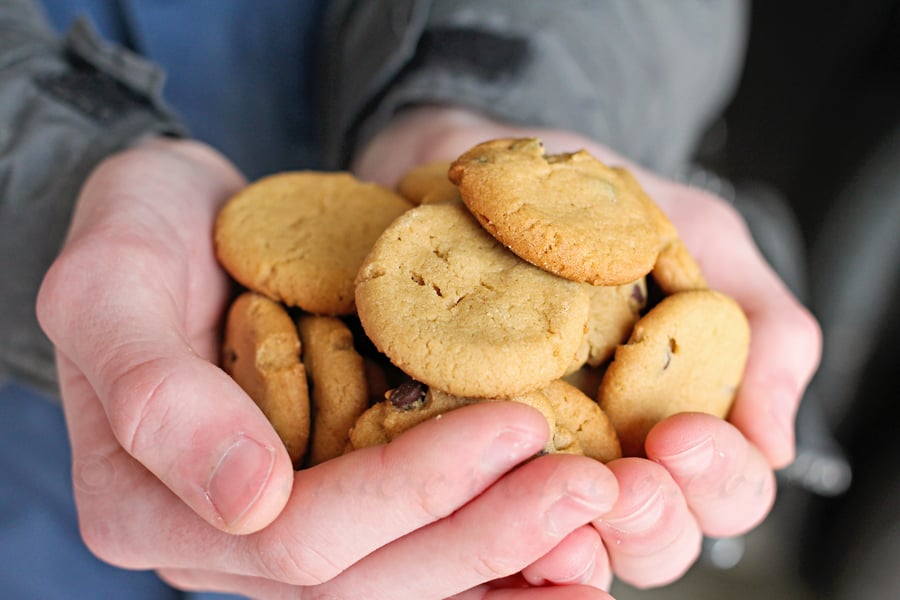 Look at them all 🙂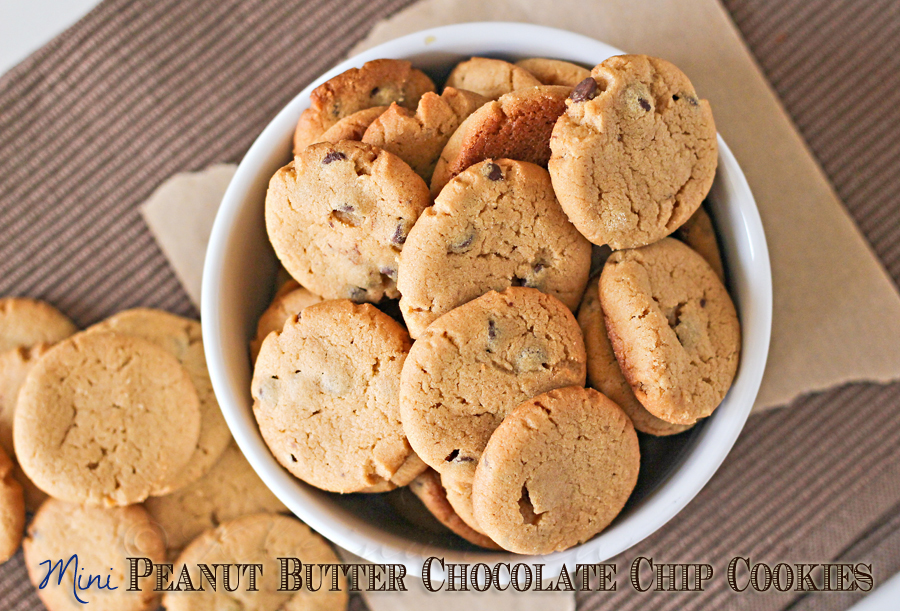 Mini Peanut Butter Chocolate Chip Cookies
Ingredients
3/4 cup creamy peanut butter
1/2 cup shortening
1-1/4 cup firmly packed brown sugar
3 tbsp milk
1 tbsp vanilla extract
1 large egg for crisp cookies- omit egg
1-3/4 cup all-purpose flour
3/4 tsp baking soda
3/4 tsp salt
1/4 - 1/2 cup mini chocolate chips
Instructions
Heat oven to 375 degrees.

In mixer bowl with paddle attachment, add peanut butter, shortening, brown sugar, milk & vanilla. Beat until combined.

Add egg - beat until just blended.

Add in flour, baking soda & salt. Beat until just blended.

Fold in mini chocolate chips.

Take small 1/2 teaspoon size sections & roll into balls & place on ungreased cookie sheet.

Press flat with fingers. You should be able to fit close to 25-30 mini cookies on your cookie sheet & they should be no larger than 1 inch in diameter. Preferably smaller as they will spread a little when baking.

Bake 8 minutes - remove & allow to cool 1-2 minutes on baking sheet before transferring to wire rack to finish cooling.

Store in airtight container for several days.
Want More Peanut Butter & Chocolate?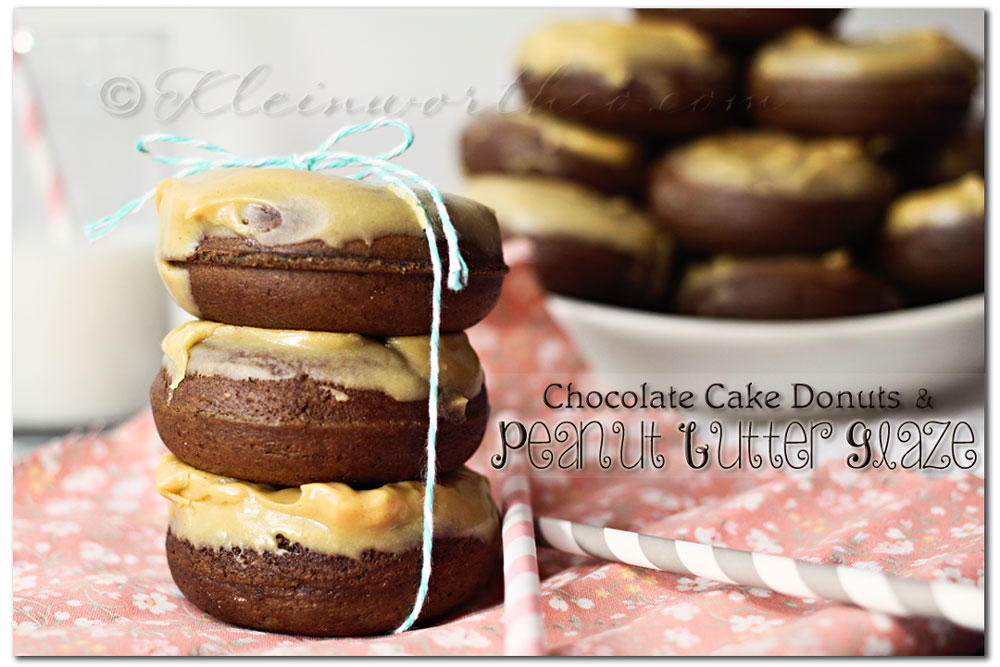 Chocolate Cake Donuts with Peanut Butter Glaze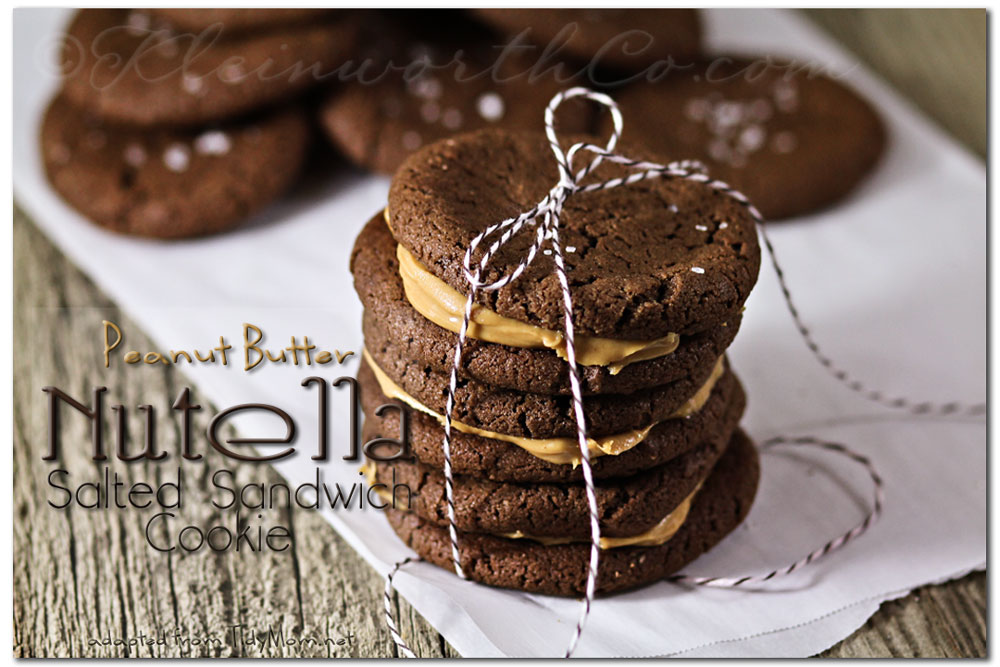 Peanut Butter & Nutella Salted Sandwich Cookie
To see where I am linking today- visit HERE
[include id="1″ title="Footer Ad"]