Easy Zucchini Bread is straight out of grandma's vintage cookbook. Deliciously moist and flavorful. As simple as to stir together and bake.
Do you love making recipes with zucchini? For years, every summer my mother-in-law would get an abundance of zucchini from her neighbors. She always had far more than she could reasonably enjoy so she was kind enough to share it with us.
I always loved visiting her and coming home with our own abundance of zucchini. I would spend the next day processing it all, getting it ready for baking.
Scroll to the bottom for the Printable Recipe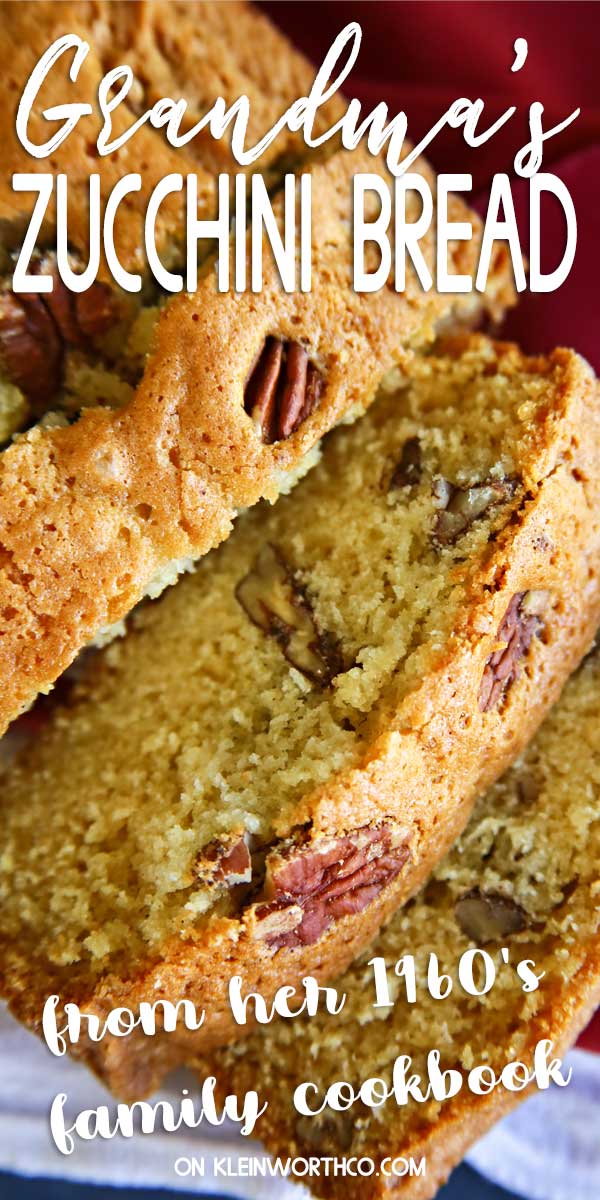 I like to shred it all and then portion it out into 2 cup- servings in freezer bags. Then that stack of bags goes into the deep freezer for me to pull as needed when we start craving this zucchini bread.
Normally I would make chocolate zucchini bread. But this time I was flipping through a vintage cookbook that belonged to the hubs' grandmother. It was from her church at the time and published long before I was even born.
Zucchini Bread
This post contains some affiliate links. Click here to read my full disclosure policy.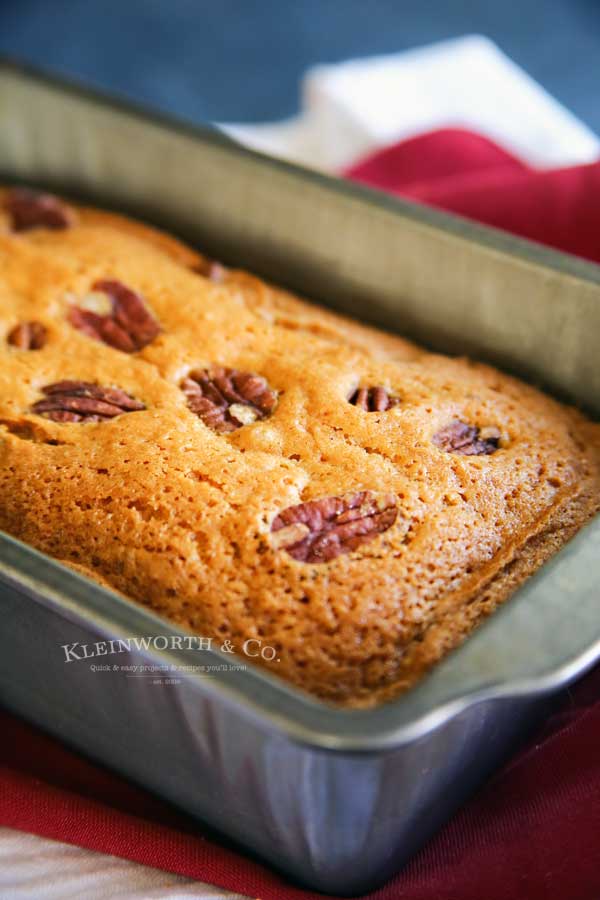 I knew at first glance that this recipe was going to be a keeper because of how simple it is to make. Just toss it all in the bowl, stir it together and then bake it in the pan. It doesn't get much easier than that for a quick-bread recipe.
This recipe didn't disappoint. It was just as moist and flavorful as I had hoped it would be. I love that it is so simple that even my kids can get in the kitchen and whip some up whenever the craving strikes.
So if you have an abundance of zucchini from your summer haul, this is the recipe to make over and over again.
Here are some commonly asked questions
Can I use frozen zucchini?
More often than not I pull mine from the freezer. In fact, only the first batches of fresh zucchini get made into bread. Then the rest of the year we use what we have frozen.
Just pop the bag in the microwave for about a minute to thaw. You can dump it all in, including the excess liquid that results during the thawing process.
Can I use a sugar substitute?
I have not personally tried it, so I can't say how that would turn out. But if you would like to try it, I suggest a product that offers a 1:1 swap. Please let me know how it turns out.
Can this zucchini bread be frozen?
Yes, I do it often. I like to make several loaves of this and freeze. Once the loaves have cooled to room temperature, wrap tightly in plastic wrap, then place in a zip-top freezer bag. Lable with the date and use within 4 months.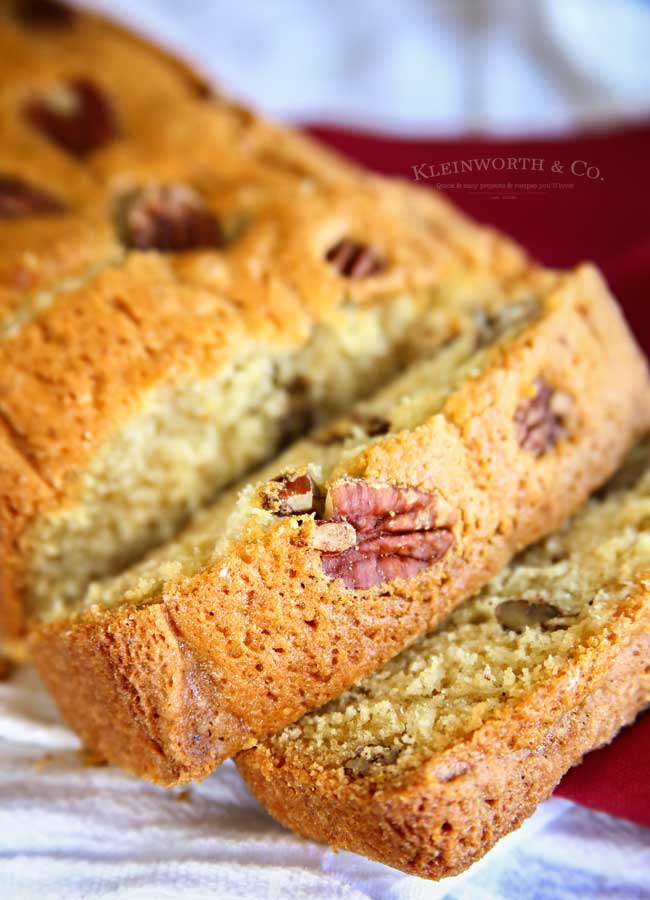 How many can this serve?
This recipe makes 1 standard loaf. You could portion it out into several mini loaf pans and reduce the cooking time if you like. I usually get about 12 slices out of a standard loaf pan.
zucchini loaf
Can this recipe be doubled?
You can absolutely double this recipe. Just bake the loaf pans side-by-side and you have enough for the whole week or for giving away as a gift.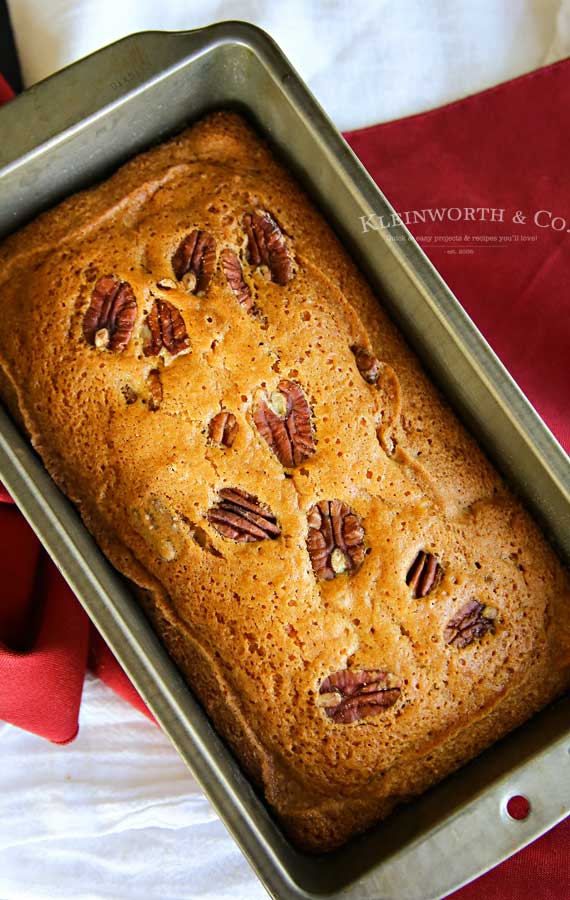 HOW DO YOU MAKE Easy Zucchini Bread?
Preheat the oven to 350 degrees.
Liberally grease a standard loaf pan. Set aside.
In a large bowl, whisk together the eggs, sugar, and oil until well blended.
Add the flour, baking powder, baking soda, salt, nutmeg, and shredded zucchini and stir well until completely incorporated.
Fold in nuts if desired.
Transfer the batter to the prepared loaf pan.
Bake 50-55 minutes or until a toothpick test comes out mostly clean, with just a few crumbles.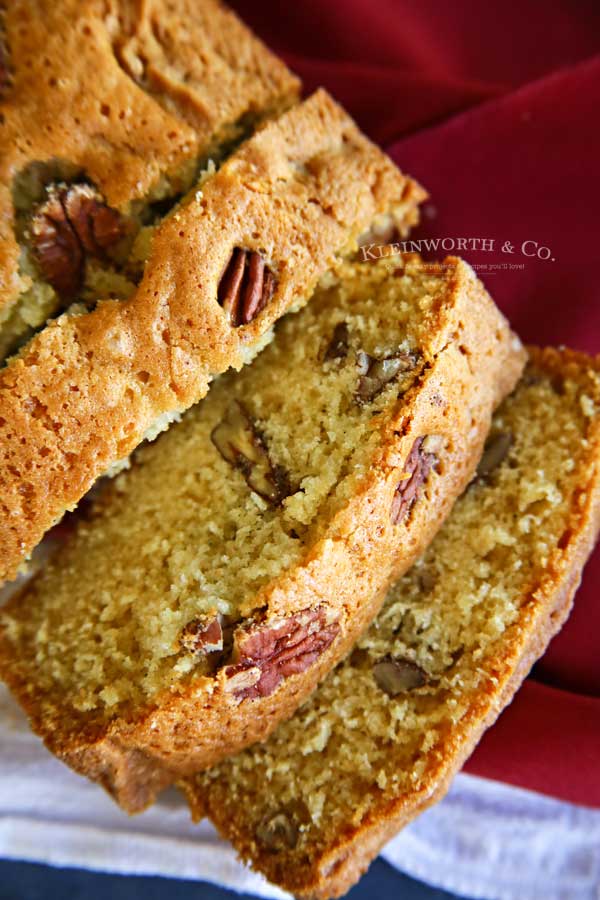 What is the best way to store leftover zucchini bread?
I like to cover the loaf pan with foil or plastic wrap and store at room temperature. The loaf never lasts longer than 24 hours in our house. But if you live in a hotter climate, you can refrigerate in an airtight container.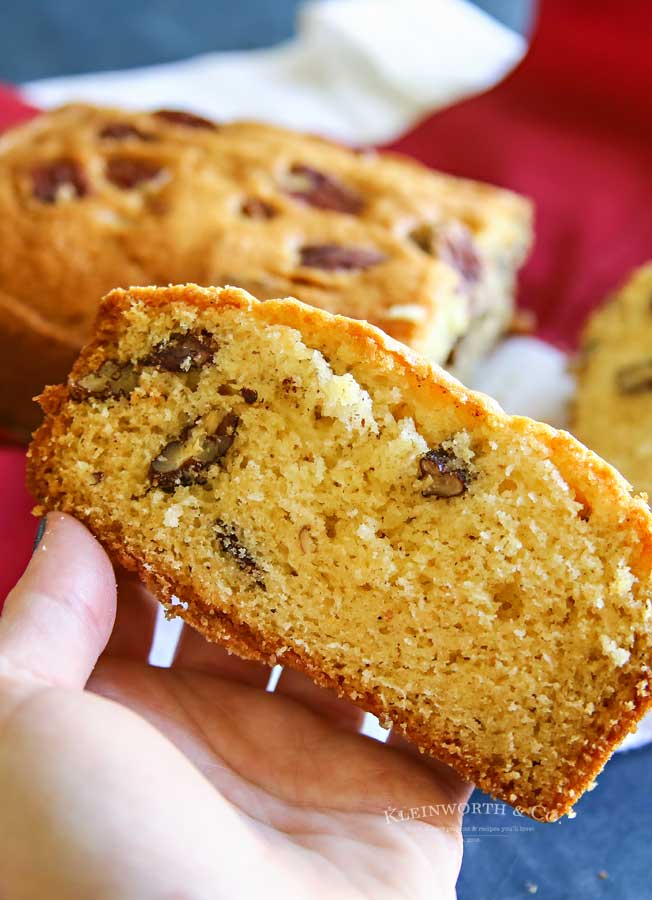 Can I use gluten-free flour?
I'm not sure just yet. I have been meaning to give this a try but haven't had a chance. If you do try this, I would recommend using a 1:1 flour like this one as I don't believe it would require additional ingredients that are typically called for when trying to make baked recipes in a gluten-free version. Please come back & tell me how it turned out.
How do I properly measure the flour?
The official way is to spoon the flour into the measuring cup & level off. However, for this bread, I usually fluff the flour with a spoon & then gently scoop it into the measuring cup & then level that off before adding to my batter mixture. Make sure your flour isn't packed down when scooping or packed tightly into your measuring cup. This will make the bread too dry.
To make Zucchini Bread you will need…
eggs
granulated sugar
oil – canola or vegetable
flour
baking powder
baking soda
salt
nutmeg
shredded zucchini
nuts *opt
best zucchini bread recipe
Products I love when making zucchini bread…
This zucchini bread recipe is SUPER EASY and delicious – and if you're like me this time of year, then you maybe already have some of these items on hand OR maybe you have never made homemade zucchini bread before, & you might be a bit nervous – but you're going to love it. I have made a list below of the things I absolutely can't live without when it comes to making this quick bread recipe.
If you love this Easy Zucchini Bread recipe, you're going to love these other great recipes too. Please click each link below to find the easy, printable recipe!
Classic Zucchini Bread
If you love this recipe for Homemade Easy Zucchini Bread as much as I do, please write a five-star review, and be sure to help me share on Facebook and Pinterest!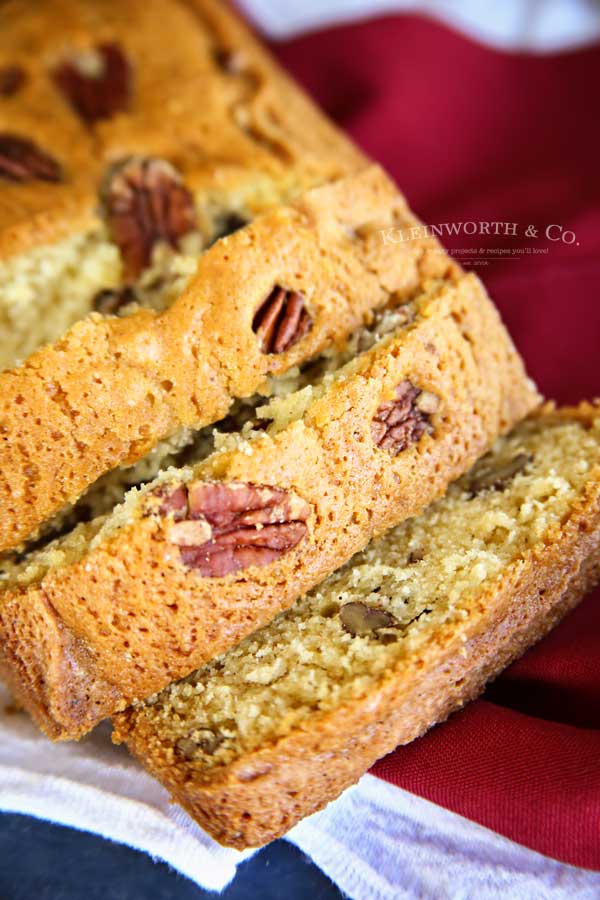 CONNECT WITH KLEINWORTH & CO!
Be sure to follow me on my social media, so you never miss a post!
FB, Pinterest, IG, Email Subscription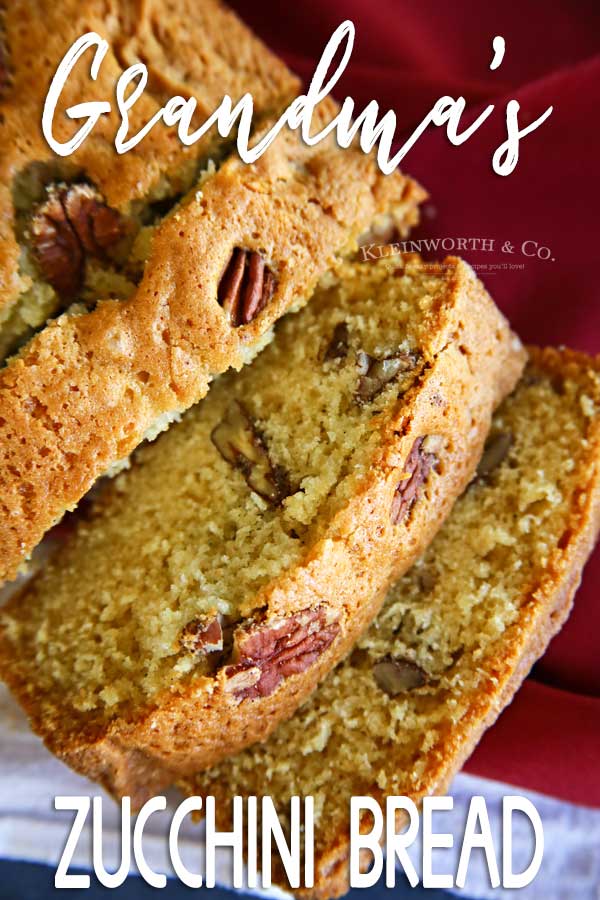 Reader Interactions