You know fudge is one of my favorite things this time of year. I love it so much & it brings back so many wonderful childhood memories. I shared my mom's secret recipe with a twist over at Jen's place – Tatertots & Jello earlier in the month. But I wanted to be sure to share it here with you all today too. It's amazing – you won't be able to stop yourself.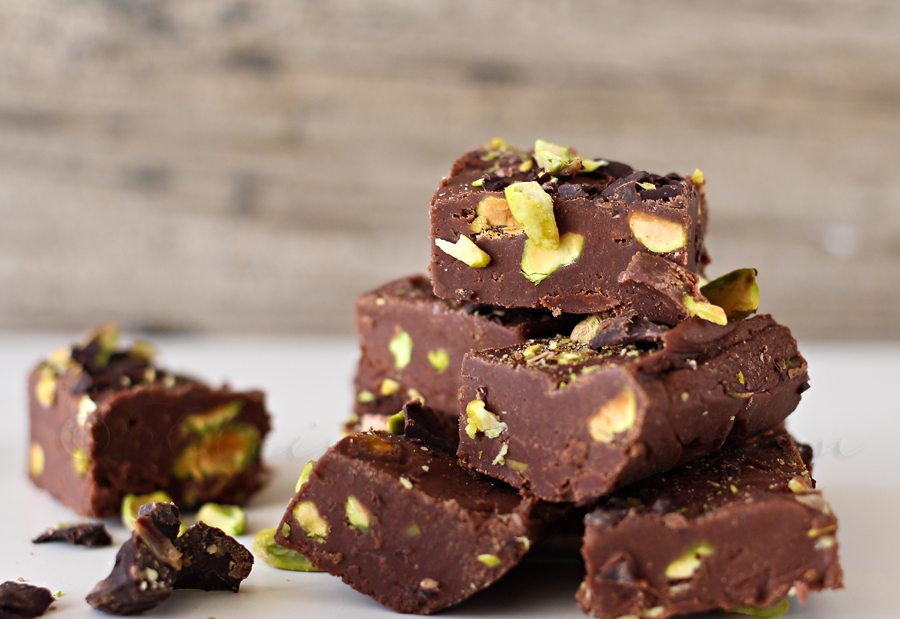 Love the pop of the green pistachios with the fudge.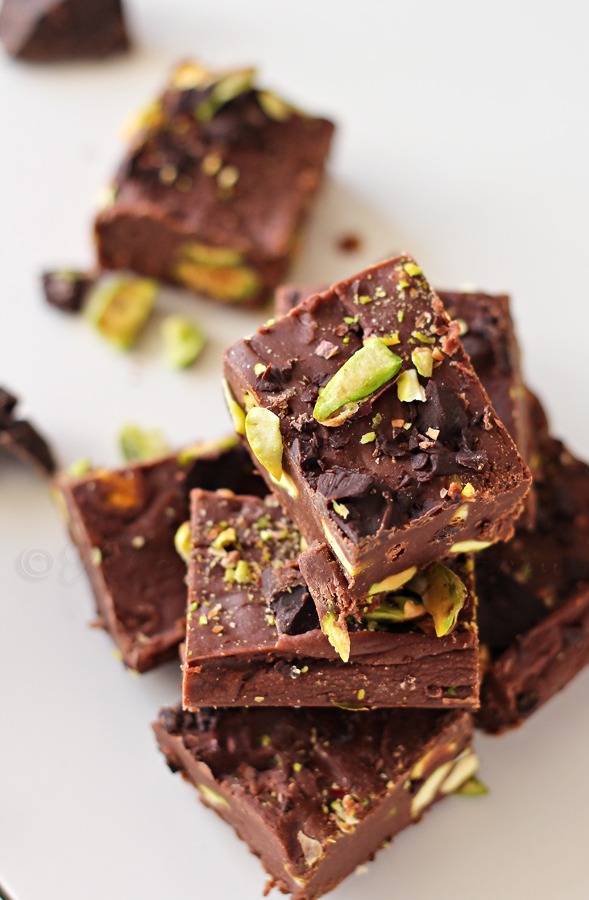 Just the right amount of salty to cut the sweetness – perfection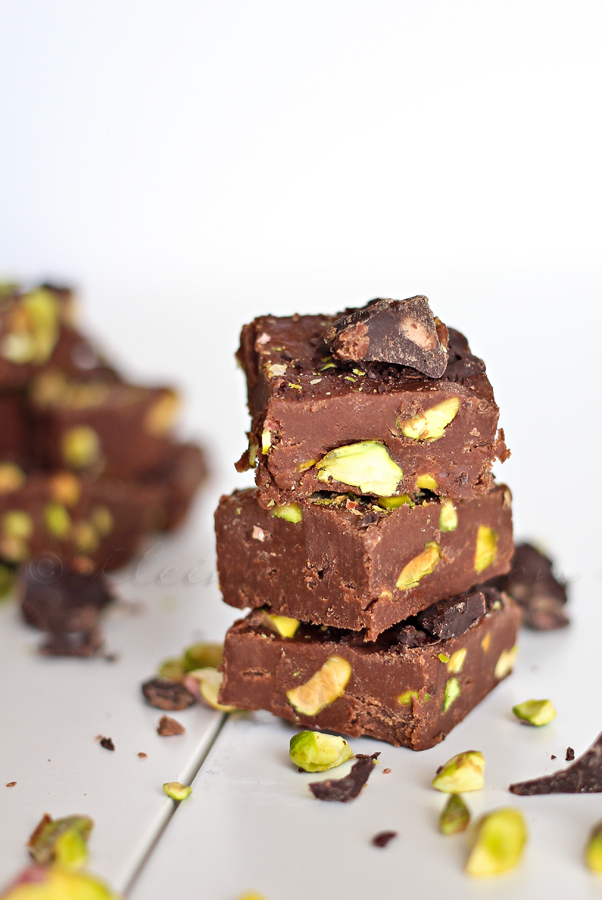 Oh, and if you can – add a little extra on top – for fun.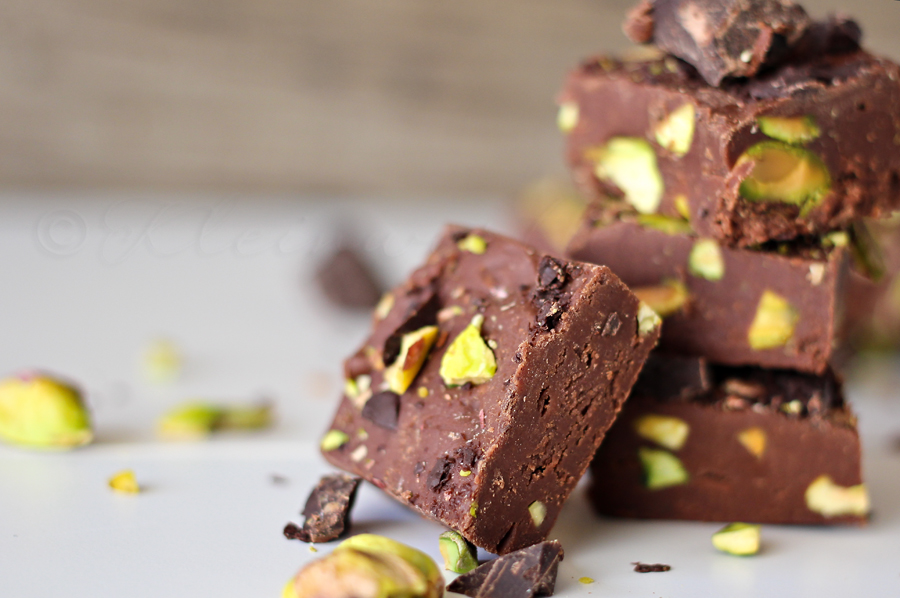 This is the creamiest, most amazing fudge you will ever eat. Melts in your mouth – incredible.
I make this for every holiday party & it's always the first thing on the buffet to run out.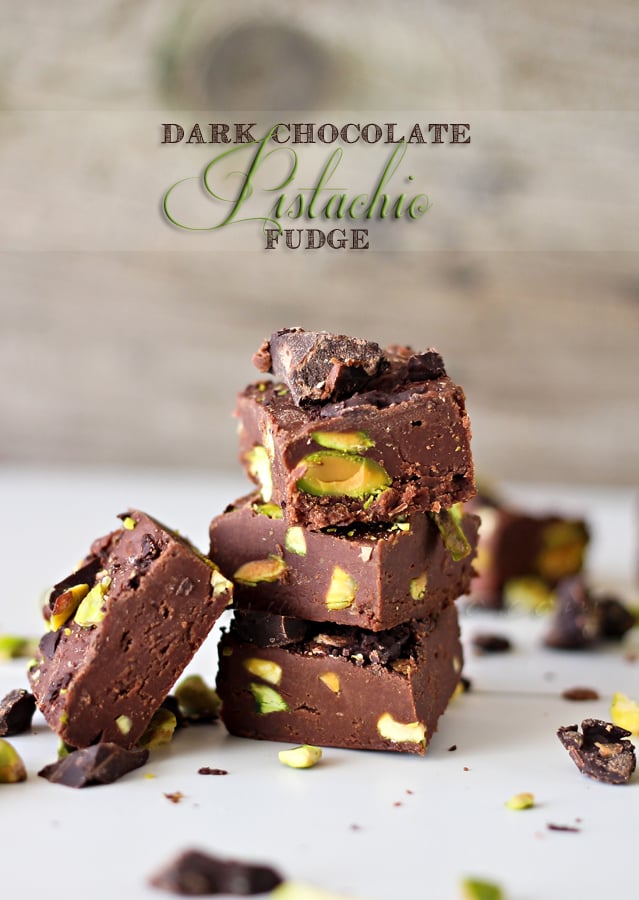 People are not shy about going back for again & again.
I like to just sit by the table & snack until it's gone.
Dark Chocolate Pistachio Fudge
Ingredients
1 1/2 Cup Sugar
1/2 Cup Margarine (do not use butter)
1 (5oz) Can Evaporated Milk
1 (7oz) Jar Marshmallow Cream
2 Cups Semi-Sweet Chocolate Chips
1 Cup Dark Chocolate Chips ( the best quality you can find - this makes all the difference in the world - Please do not use generic or low priced dark chocolate. It contains too many paraffins & fillers)
1/2 Teaspoon Vanilla Extract
1 cup shelled & chopped Pistachios
1/2 cup additional shelled & chopped Pistachios for the top
1/4 cup Dark Chocolate Chunks- roughly chopped for topping
Instructions
Line 9x13 glass pan with parchment & then spray lightly with cooking spray. Set aside.
Put 2 cups semi-sweet chocolate chips, 1 cup dark chocolate chips & vanilla in mixer bowl. Set aside.
Heat sugar, margarine, evaporated milk & marshmallow cream in 3 qt. heavy saucepan over medium heat. Stir until mixture boils, boil for 5 full minutes- stirring constantly.
Remove from heat. Pour into mixer bowl over the top of the chocolate chips.
Beat with whip attachment in mixer until it's smooth & looks like silk. (if you did not use premium chocolate- it will be grainy & watery)
Add in 1 cup chopped pistachios - mix until just mixed throughout.
Transfer to your prepared dish.
Top with remaining pistachios & chocolate chunks
Refrigerate for at least 2 hours before cutting & serving.
https://www.kleinworthco.com/dark-chocolate-pistachio-fudge/
Recipe Source: www.kleinworthco.com | (c) Kleinworth & Co All images & content are copyright protected. Please do not use my images without my permission. If you wish to republish my recipe, please re-write it in your own words or link back to this recipe.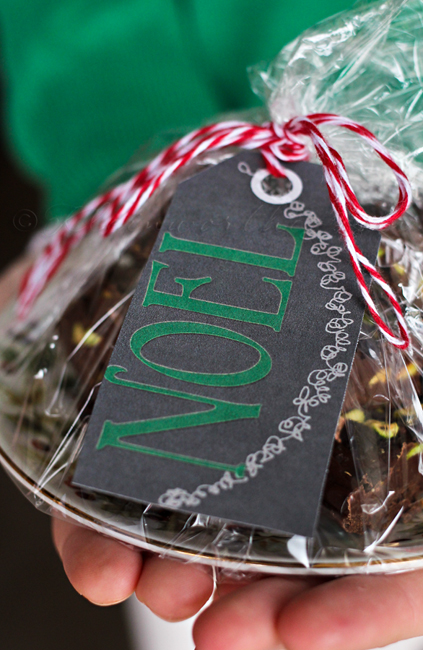 It makes a great gift for the neighbors too.
I also made the gift tags for you all to use in your holiday treat giving this season.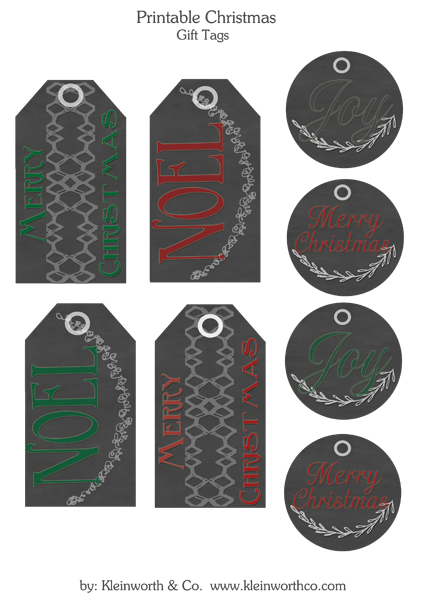 Download HERE
Want More ?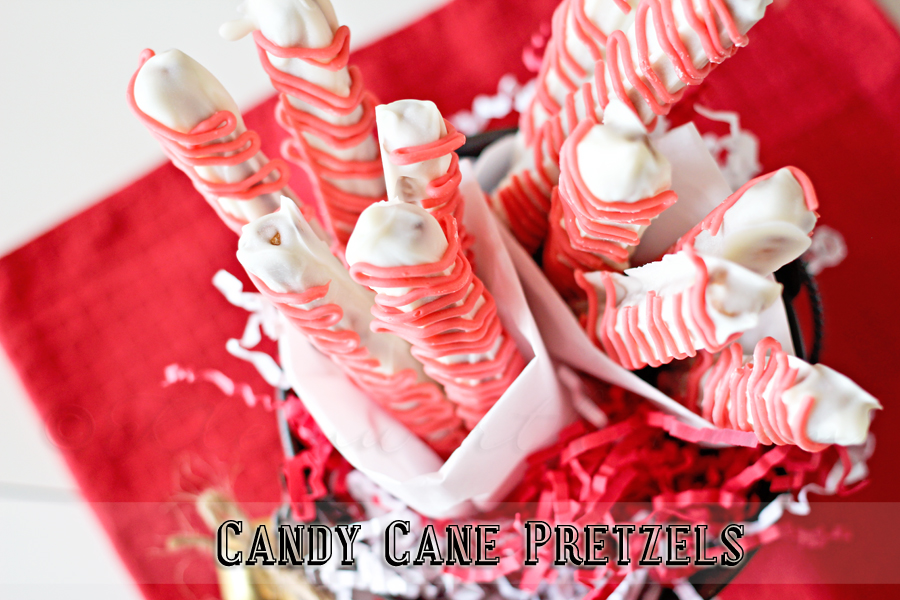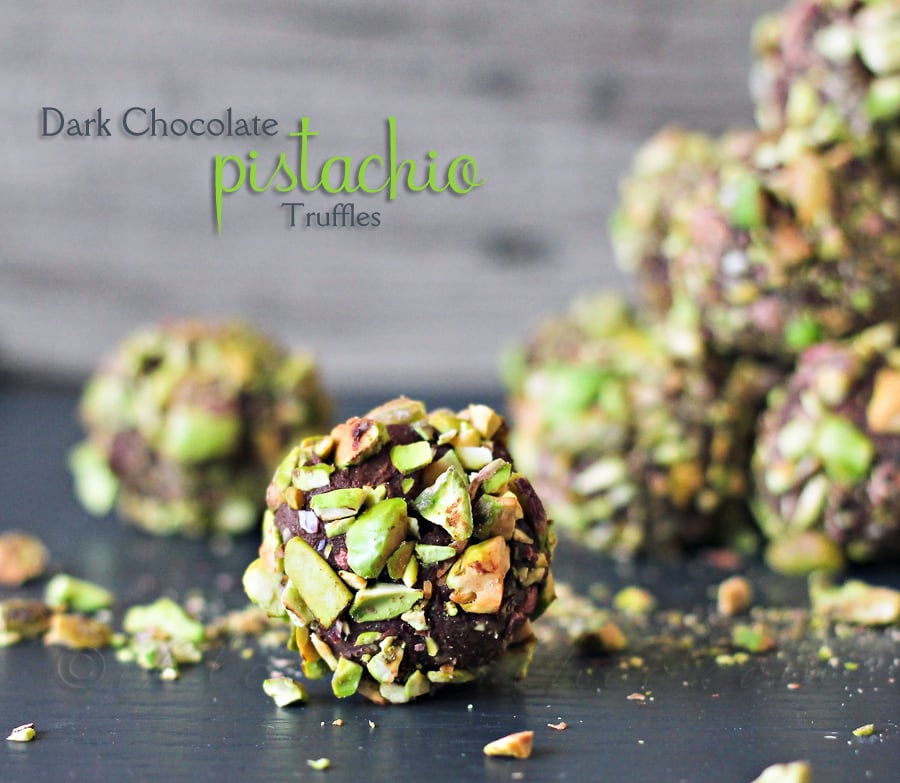 Dark Chocolate Pistachio Truffles
To see where I am linking today- visit HERE