Do you all love a good piece of Classic Cornbread? It goes so well with so many Easy Family Dinner Ideas. I grew up on Marie Callendar's – we would go there all the time when I was growing up. But when I was married & moved out but still living in the O.C. my mom & I would meet there to catch up. You see – the freeways are so bad in So Cal during rush hour. So sometimes if she was backed up in the area close to where I lived – she would just give me a call to meet her for a bite while she waited for the freeway to open up. Often we would choose Marie Callendar's & our dinner would consist of those GIANT squares of cornbread followed with a piece of pie. I loved those moments we shared & they still make me smile. So I have a very specific memory of what the "perfect" piece of cornbread should be like. This recipe comes pretty close.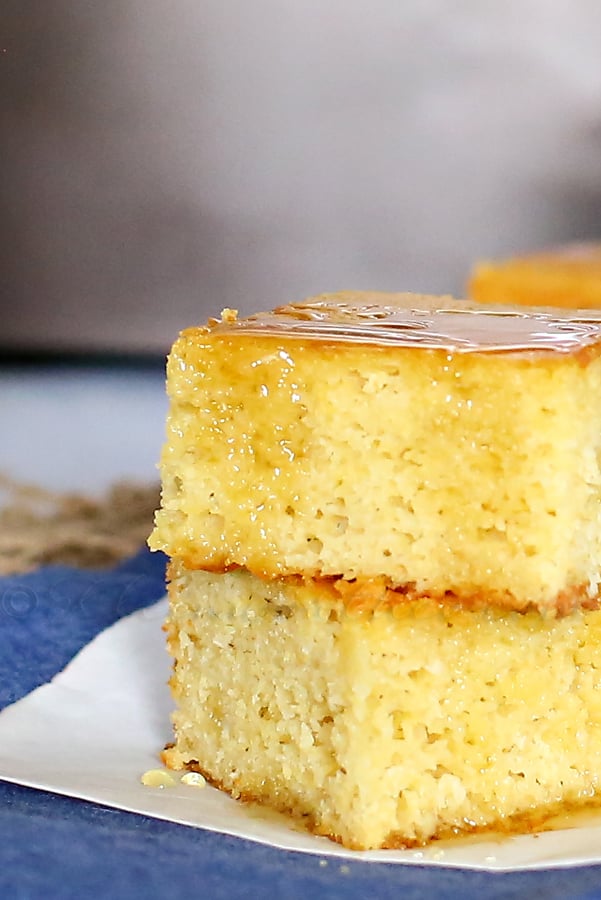 It's light & moist, with the perfect crust on the bottom. I use shortening when greasing the pan because I think it works better than anything else to give it that crispness. I'm telling you – that is key for me.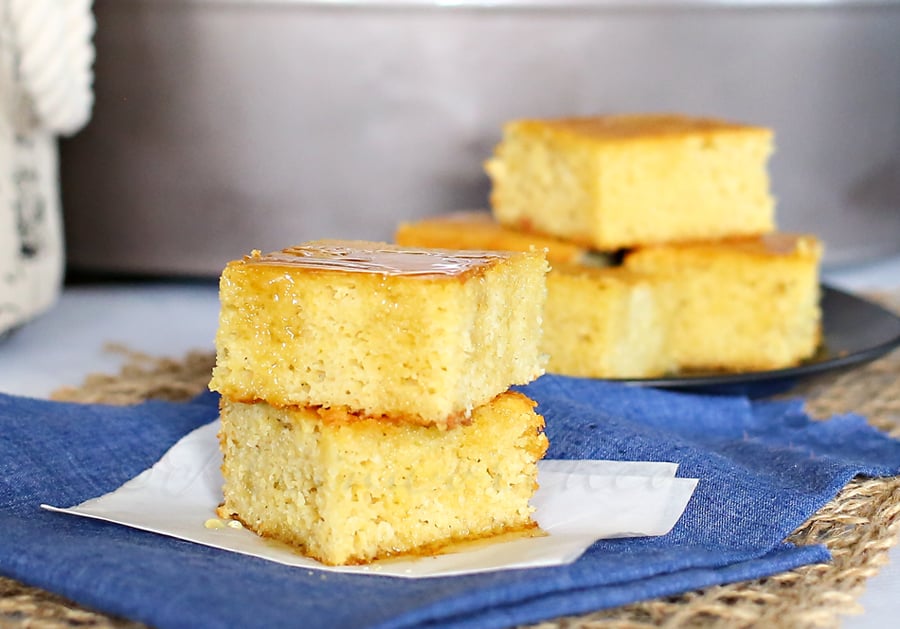 The other thing is that I like to pour melted butter over the top during the cooling process. Done before it's completely cool allows the butter to soak in but not make it mushy. This way the extra buttery flavor is throughout the whole pan – instead of just spread on top of each piece.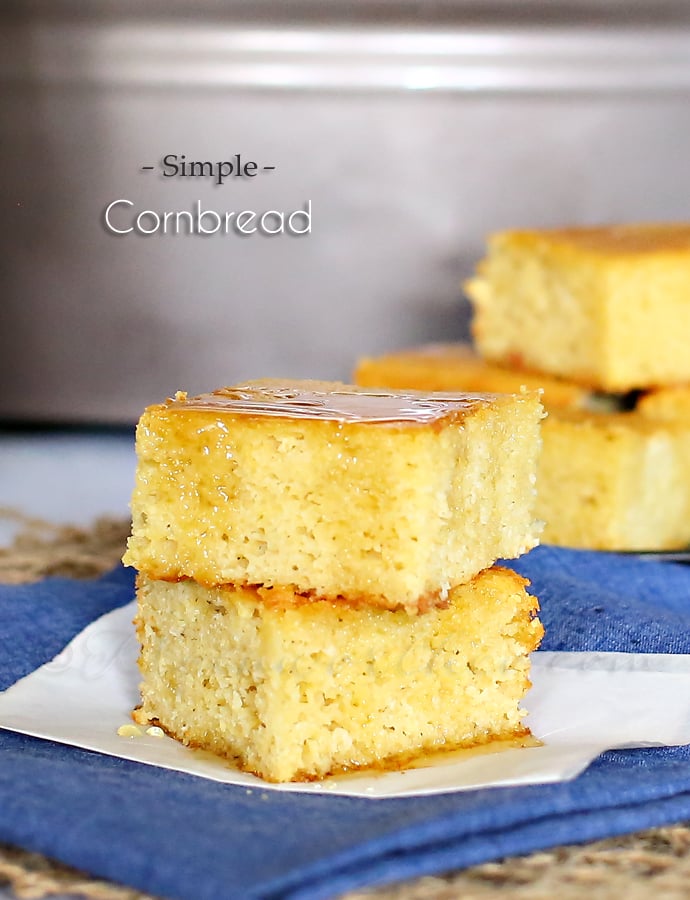 Classic Cornbread
Ingredients
1-1/2 cups cornmeal
1-1/2 cups all-purpose flour
1-1/2 cups buttermilk
1-1/2 tsp baking powder
3/4 tsp baking soda
3/4 tsp salt
6 tbsp butter - melted & slightly cooled
1 cup applesauce - room temp
1/2 cup granulated sugar
3 tbsp raw honey
3 large eggs
2 tbsp melted butter for after baking
Additional honey for serving
Instructions
In a large bowl whisk together cornmeal & buttermilk until combined - set aside to rest for 35 minutes.

Preheat oven to 375 degrees

Lightly grease a 10x10 baking pan

Add melted butter, applesauce, sugar, honey & eggs to cornmeal mixture - whisk well

Add flour, baking powder, baking soda & salt - & whisk until no longer lumpy

Pour into prepared pan

Bake 40-45 minutes or until toothpick test is clean & top is golden brown

Cool on wire rack approx 10-15 minutes before slicing

About 5 minutes into the cooling process pour the additional 2 tbsp of melted butter over the top in as evenly as you can & allow it to soak in

Serve with a drizzle of honey & additional butter

Store in an airtight container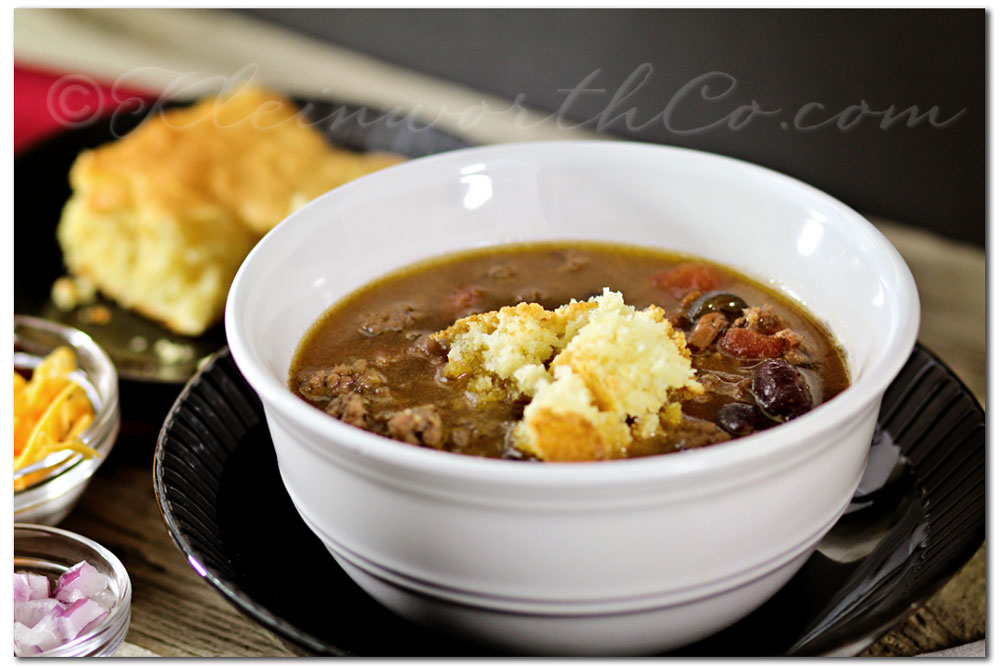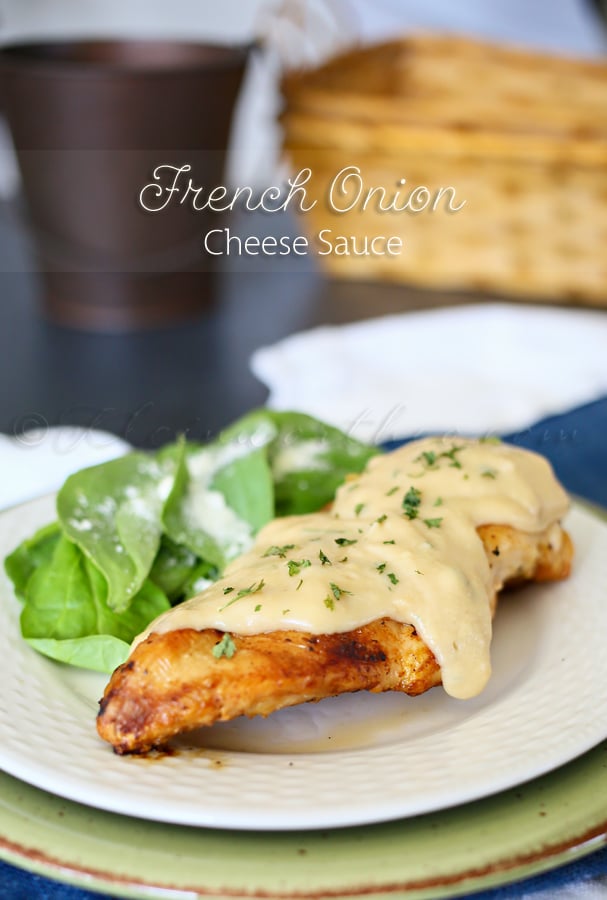 French Onion Cheese Sauce on a bbq chicken breast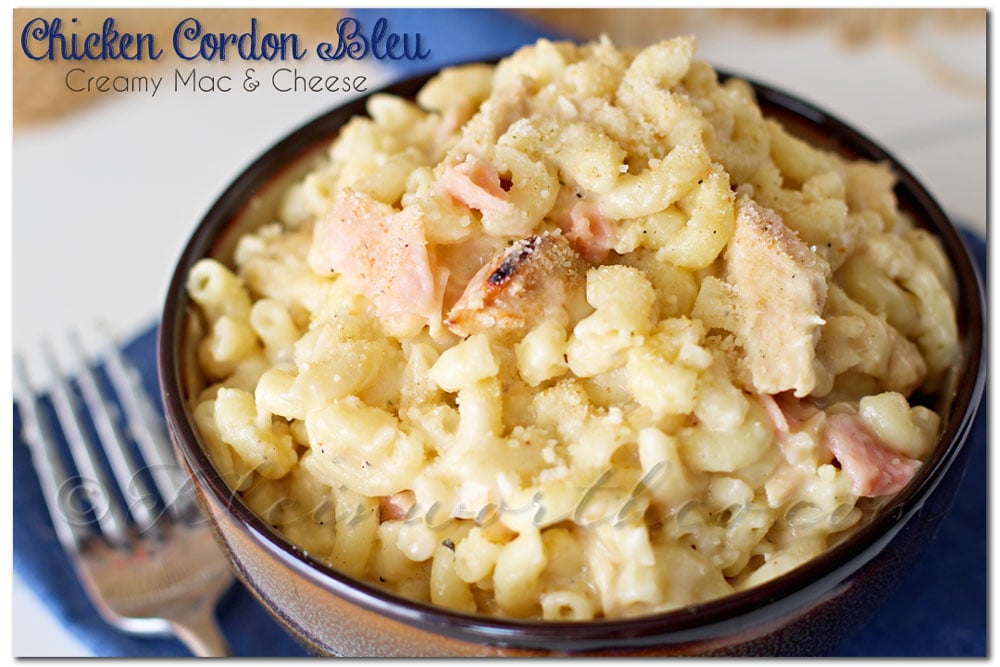 Chicken Cordon Bleu Creamy Mac & Cheese
To see where I am linking today- visit HERE