Make your door creepy with this Spooky Raven Halloween Wreath. A quick 20-minute Halloween door decor craft you can make with just a handful of supplies.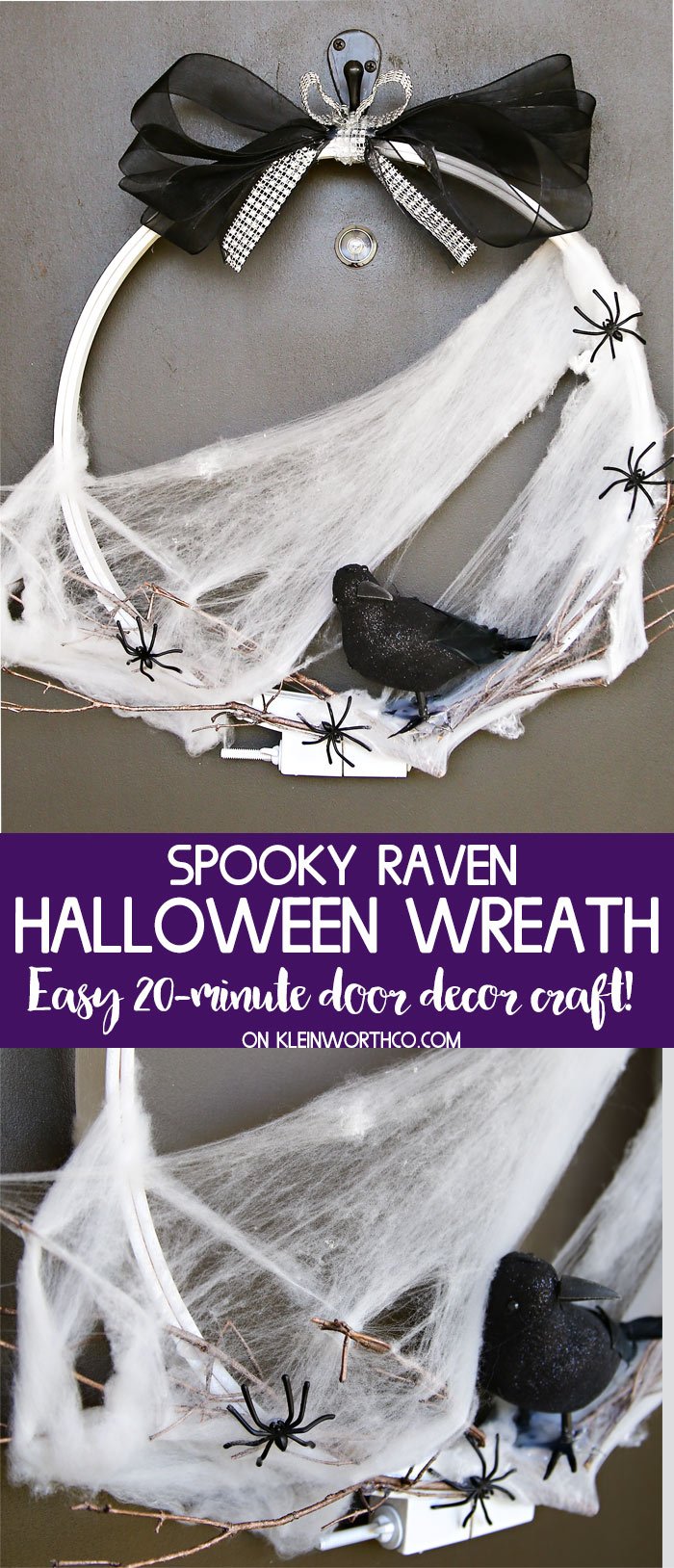 Hi there my friends! Do you decorate for holidays? Every month I try to come up with some sort of new wreath to decorate our front door. That doesn't always happen, sometimes I still really love the wreaths I have done in the past & will put those out again. But this year I actually have a theme for my porch & I actually decorated too. I don't typically do more than a wreath & pumpkins for Halloween so when I had a full theme planned I knew I had to finish up the look with new decorations everywhere. The concept for Halloween this year is Glam Metallic. I created a sign that I shared yesterday & today I'm sharing how I created this Spooky Raven Halloween Wreath in just 20 minutes. Check it out.
Halloween Wreath Tutorial
This post contains some affiliate links. Click here to read my full disclosure policy.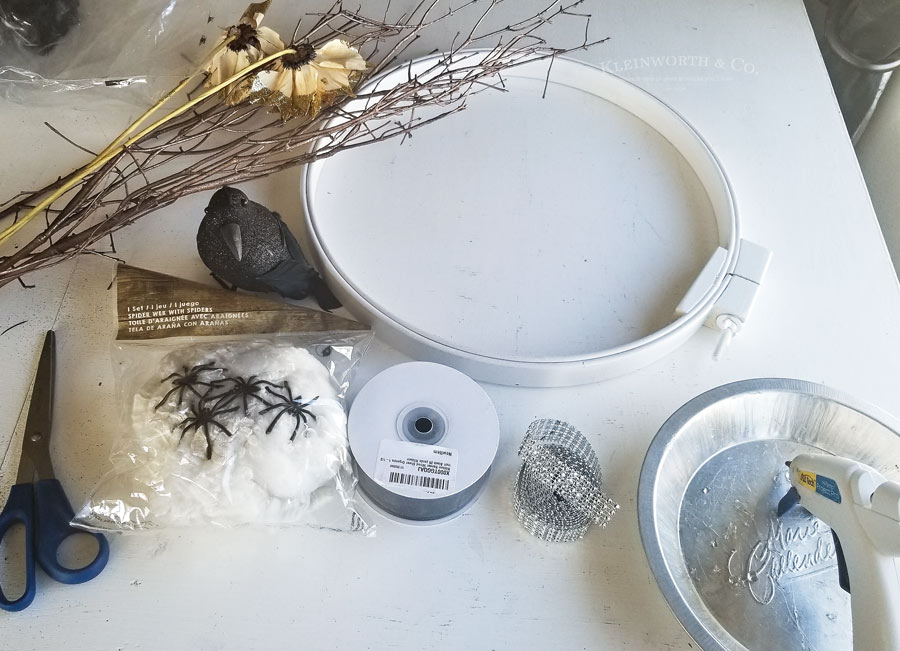 For this wreath you will need… large embroidery hoop, white spray paint, sticks/ tree branches (I pulled these from the yard), Halloween spider webs, plastic spiders, plastic raven, black ribbon, sparkly ribbon, hot glue gun & glue sticks. (I know there are more things pictured here. Typically I'll pull out a bunch of things I think might work for the look I'm after. I try different things & see what I like.) You know that is the best part of making a wreath like this. A lot of it is just trial & error. Sometimes I really love what I have created & other times I get to the end & tear it all apart & start over. I just enjoy the creative process.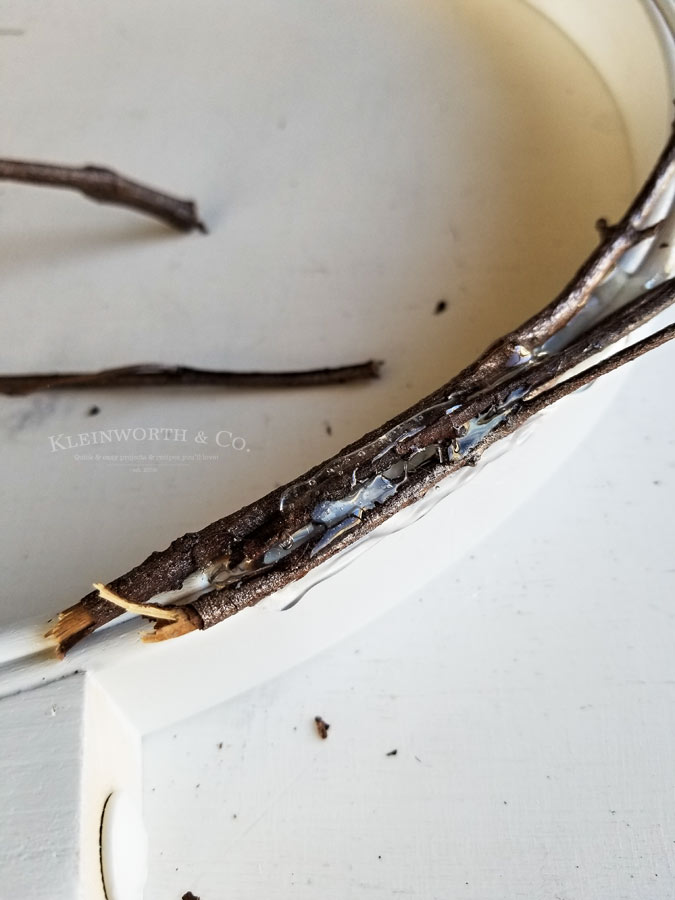 I started with spray painting the hoop white. You don't have to do this, but my front door is chocolate brown so I needed to make the wreath a color that would pop against it. Then glue a bundle of branches towards the bottom of the hoop.
Spooky Raven Halloween Wreath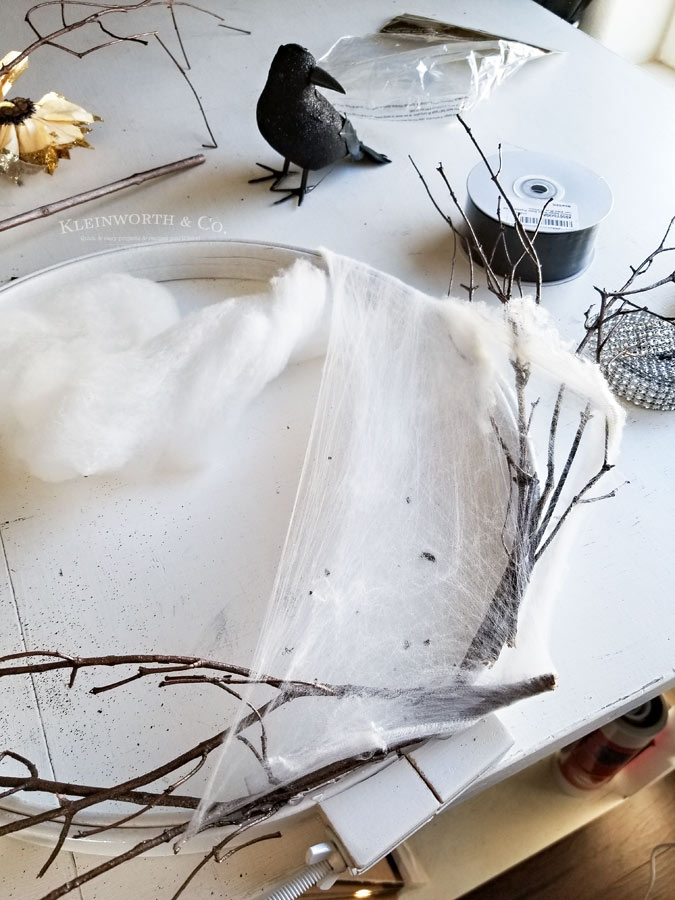 I stretched some spiderwebs across the branches & wrapped them around the top of the hop & then stretched them back down to the bottom. This again is just sort of going with what looks right to you.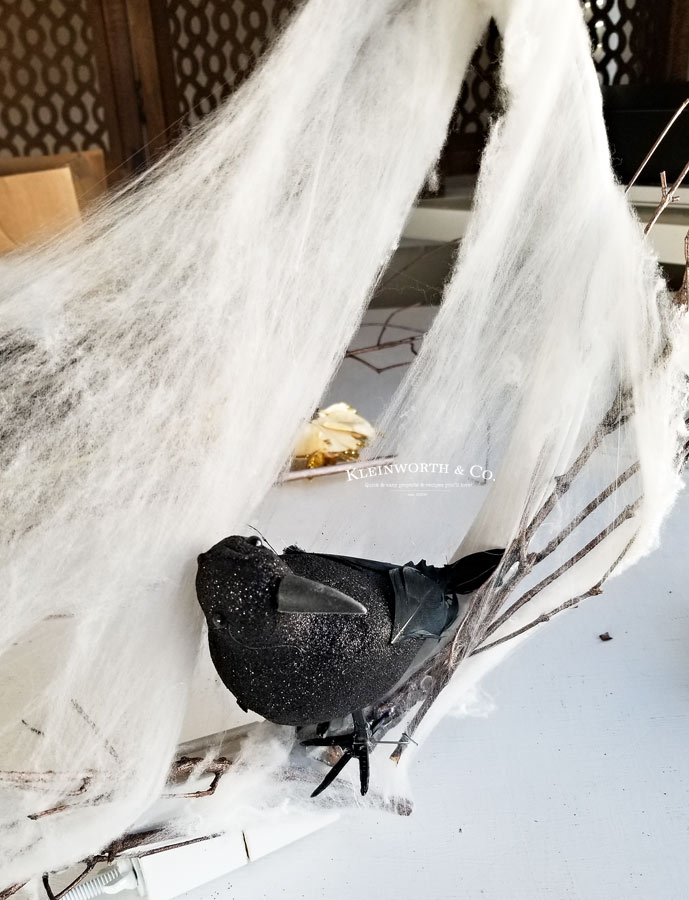 Attach the raven with some hot glue along the bottom. These particular ones had little wires on the feet so I used those to help secure it on there too.
Halloween Wreath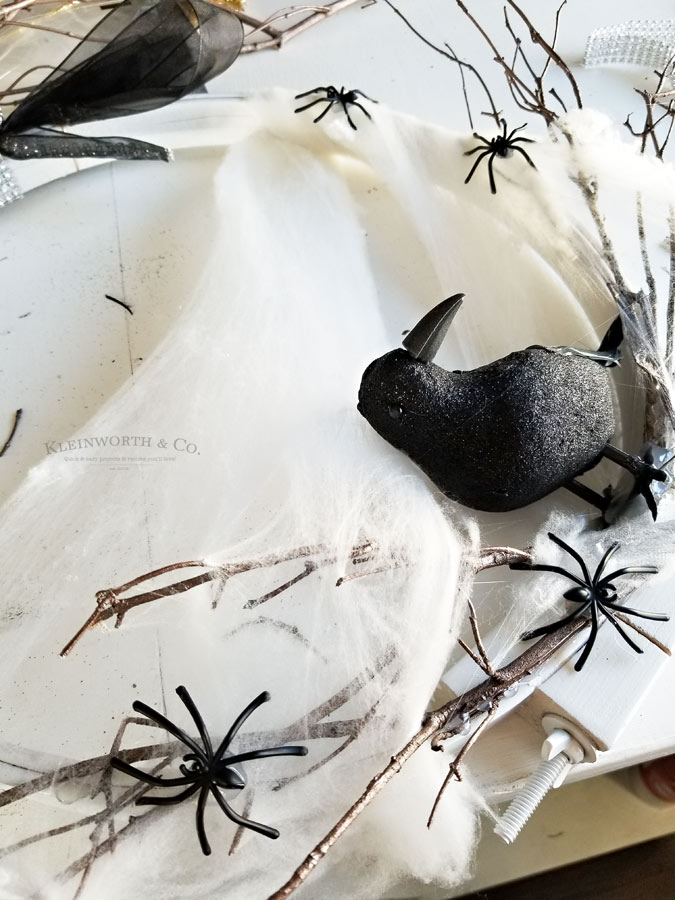 My pack of spiderwebs came with some plastic spiders so I decided to add those on there too. I also had a pack of tiny spiders that I meant to add as well but I forgot to pull them out before I started the project & as a result, I completely forgot altogether. Maybe the next one will get to have them, who knows.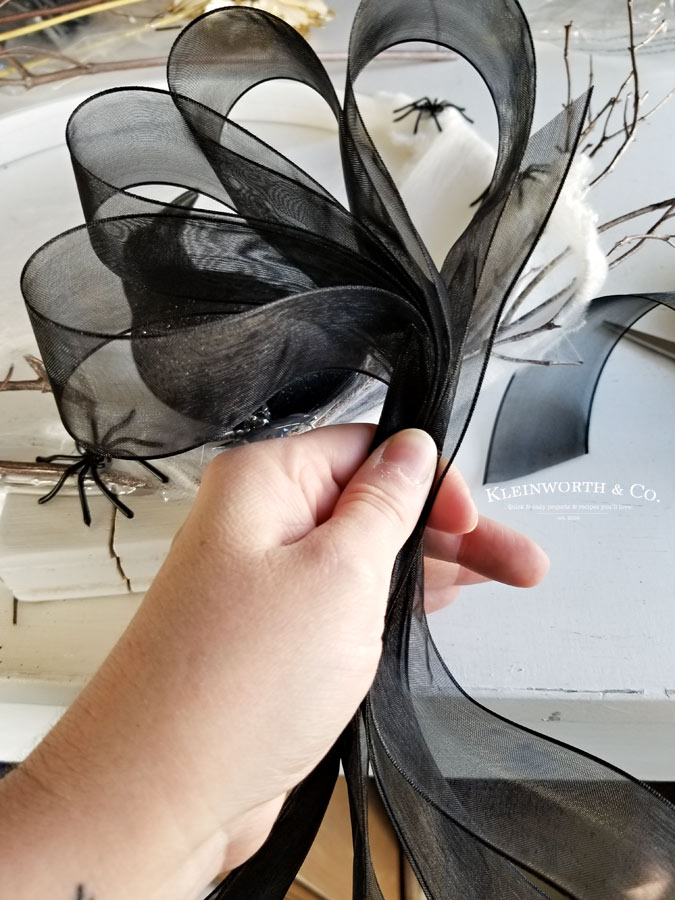 Gather up some ribbon for the bow. I literally just made some loops & then tied them together with another strand of ribbon. Then I glued it to the top of the hoop.
Halloween Porch Decorations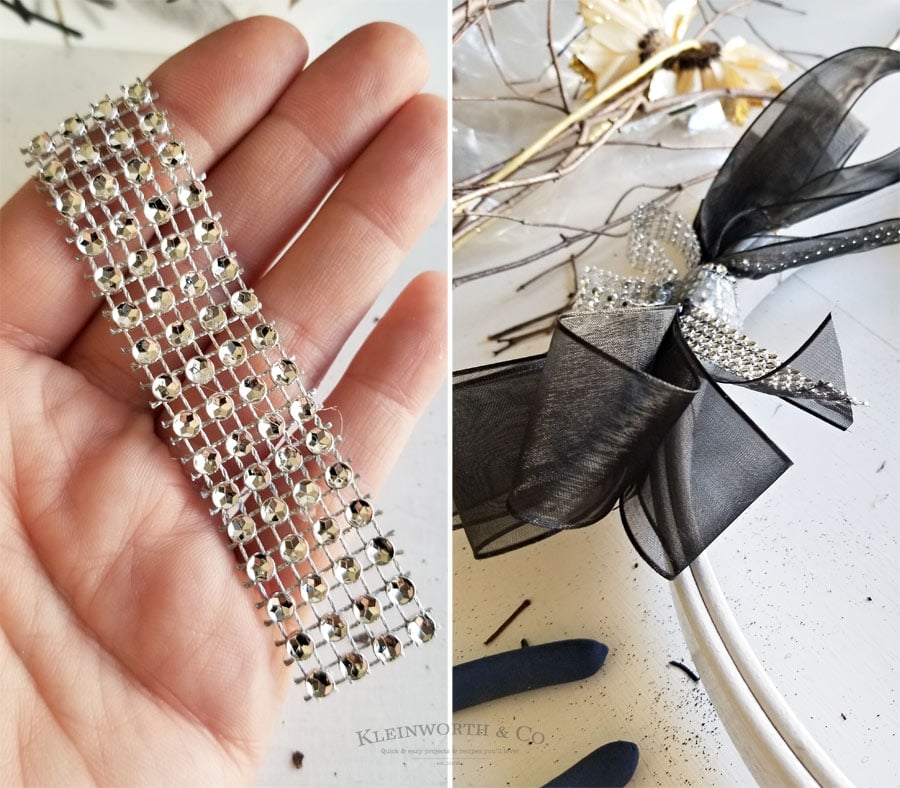 At that point, you could be done & call it good. I decided I really needed some bling to tie it all into the metallic theme I have going on around the rest of the decor. So I added this rhinestone strip with a little glue onto the black ribbon I already added. Super easy- just cut & glue where I wanted it.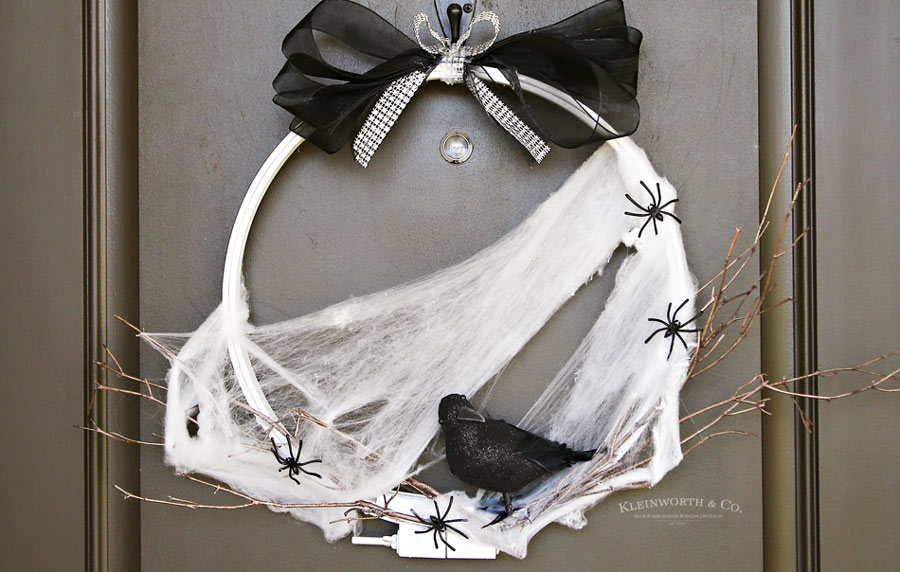 The whole thing came together in just about 20 minutes. Which was great because I really wanted to get the whole porch put together before I lost my light for the day.
Decorating for Halloween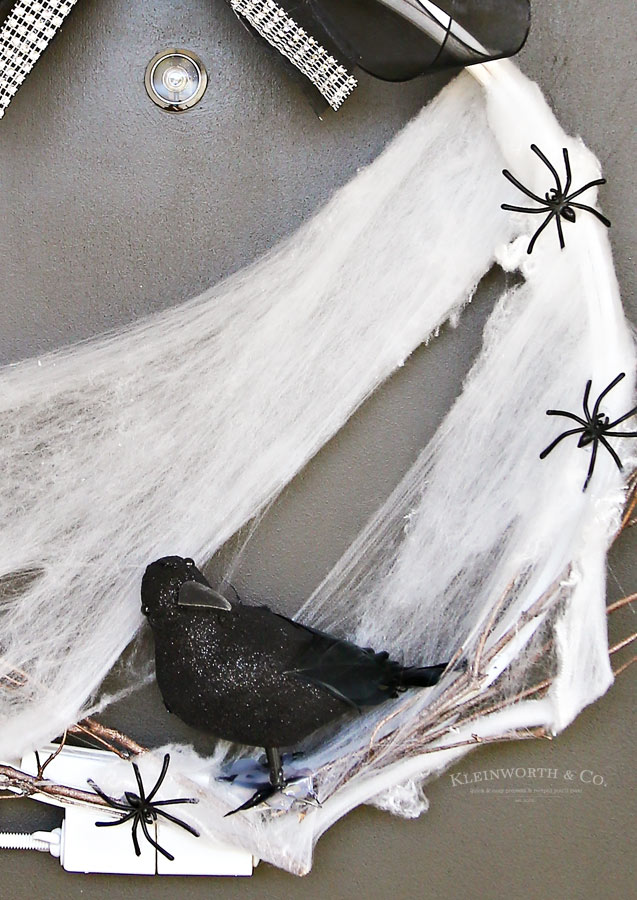 I love its simplicity. It doesn't have to be complicated or elaborate to be the perfect addition to this space.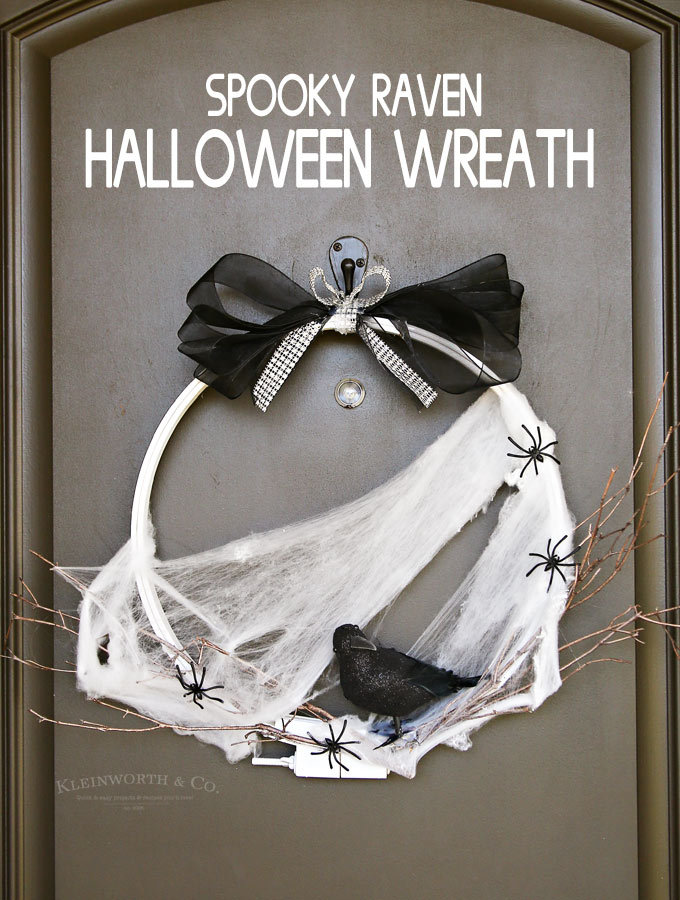 Happy Halloween! Hope you enjoy this Spooky Raven Halloween Wreath!
Be sure to bookmark your favorites here so you have them handy, or Pin them to your favorite recipes or projects board on Pinterest.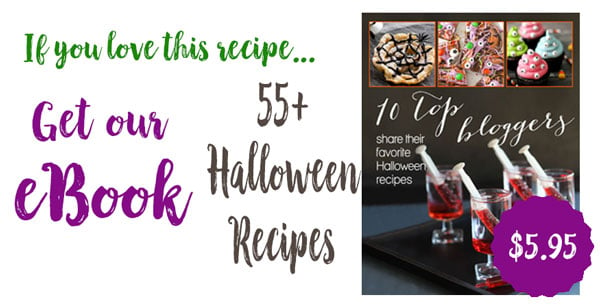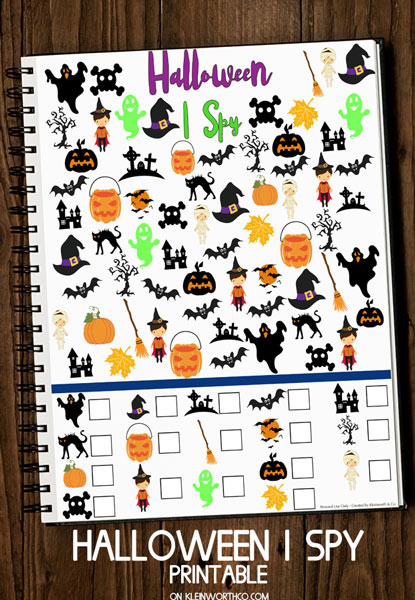 Free Halloween I Spy Printable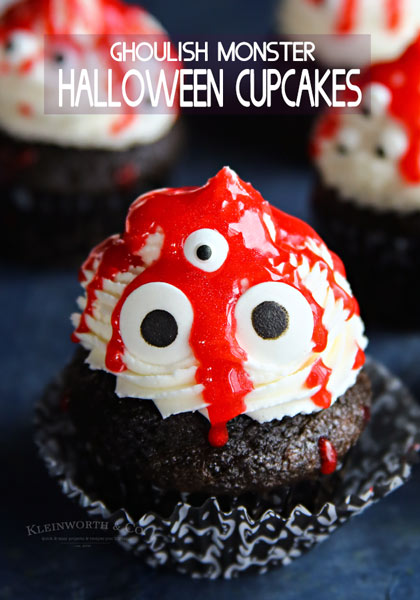 Ghoulish Monster Halloween Cupcakes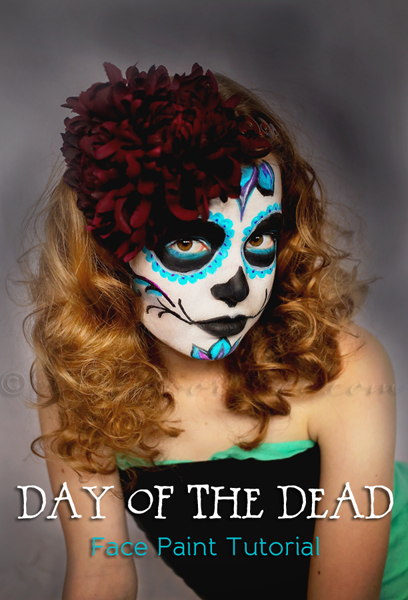 Day of the Dead Face Paint Tutorial
Don't miss these great ideas from these bloggers….
Halloween Party Treats Appetizers and Desserts Recipes | OMG Chocolate Desserts
Easy DIY Halloween Costume Ideas for Everyone | Frugal Coupon Living