Glazed Sweet Potato Nut Muffins are an easy breakfast recipe that is perfect for Thanksgiving morning. Freshly baked goodies, great for chilly fall days-YUM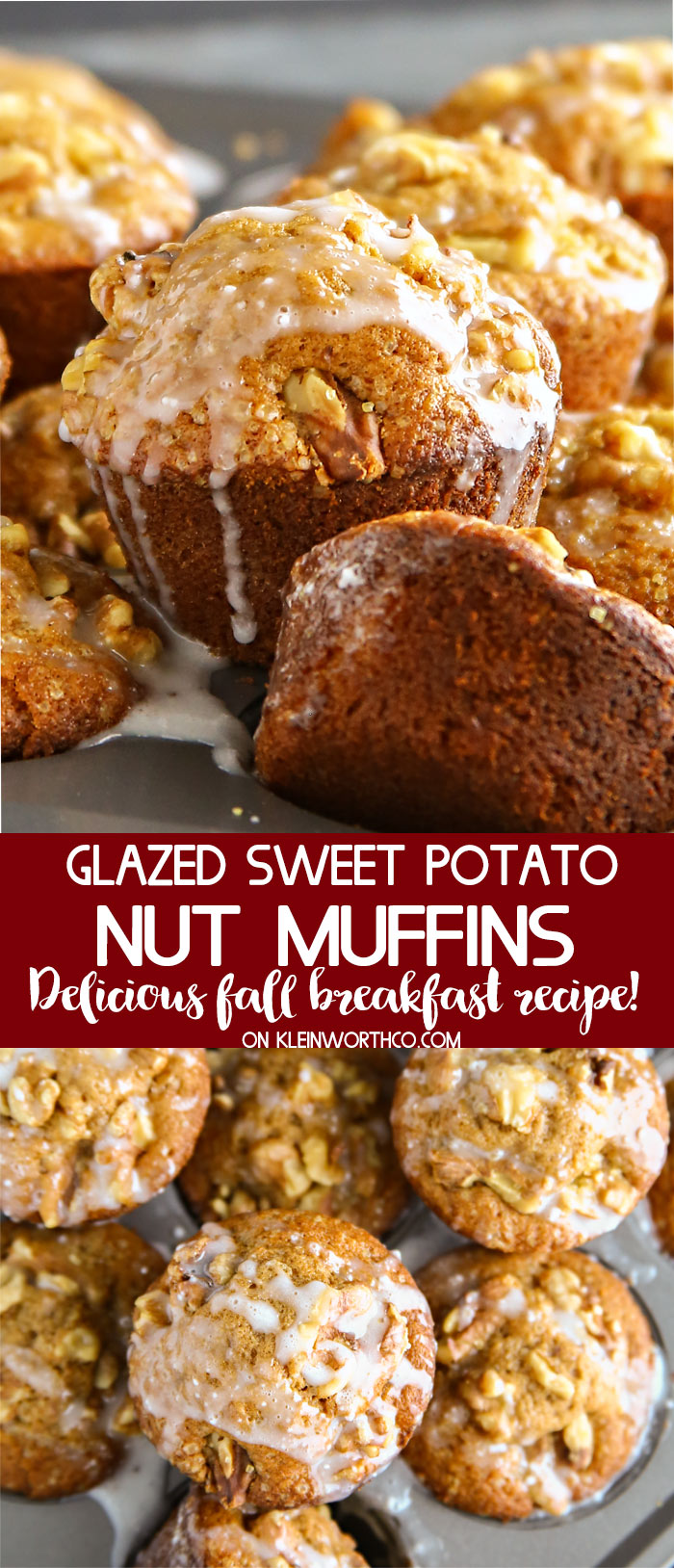 How do you love to start your day? I like to start with a little preparation to make sure the mornings are awesome. One of my favorite thing to do on a Friday afternoon is bake goodies like these Glazed Sweet Potato Nut Muffins in preparation for the weekend. There is something so wonderful about heating up a homemade muffin to pair with my coffee on a chilly fall morning, especially weekend mornings. Bonus for starting it out with the comforting flavors of fall. I so so so love all the flavors of fall, like pumpkin, cinnamon & in this case- sweet potato. Did you know that you can bake with sweet potatoes? They aren't just for Thanksgiving side dishes – check it out!
Sweet Potato Recipes
This post contains some affiliate links. Click here to read my full disclosure policy.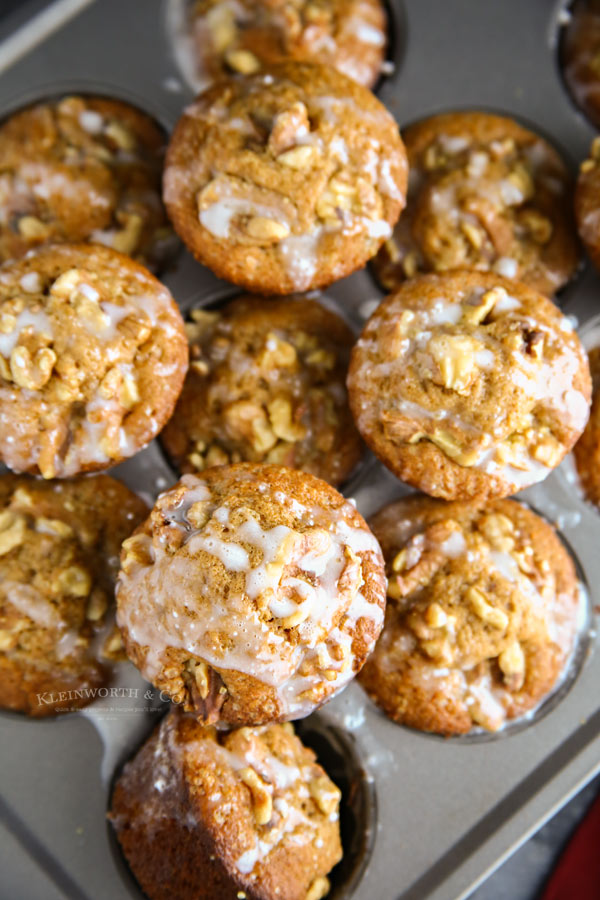 We don't cook sweet potatoes often as a regular side recipe. However, they do make a fairly regular appearance as an ingredient in recipes like these super yummy muffins & dinner rolls to. It adds a boost of flavor & nutrition to your baked goods. You know they are loaded with nutrients! Because they are naturally sweet, you can add less sugar to the recipes too! Plus, the starchiness of sweet potatoes gives body and silky thickness to baked and raw treats alike. WIN!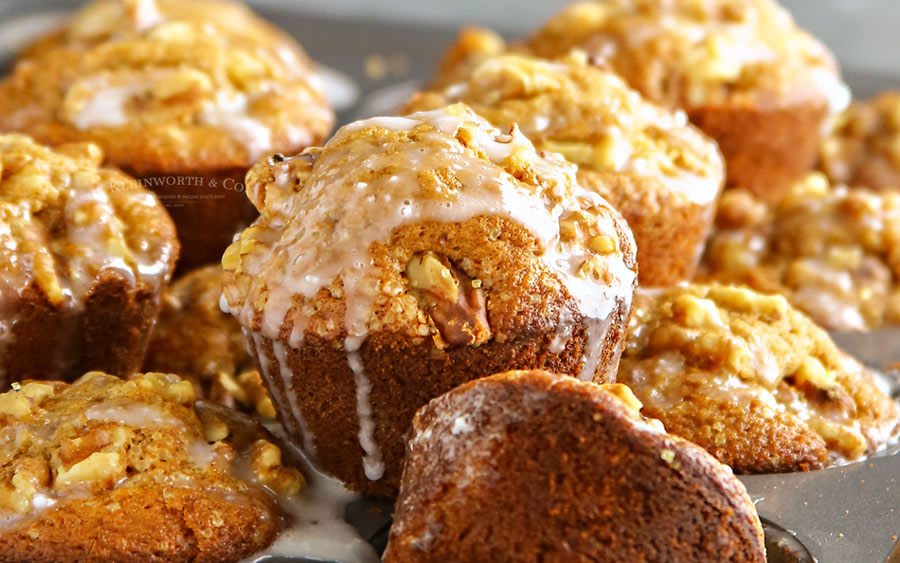 Glazed Sweet Potato Nut Muffins
If you are looking for some out-of-the box ideas for sweet potatoes…
you have to start with these delicious muffins!
Be sure to bookmark your favorites here so you have them handy, or Pin them to your favorite recipes or projects board on Pinterest.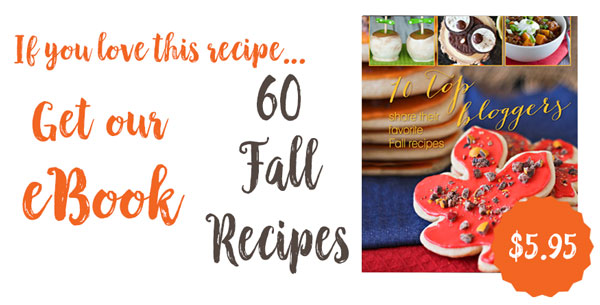 If you make this recipe- please leave a link or tag me on Instagram @KleinworthCo
Looking for more great fall recipes?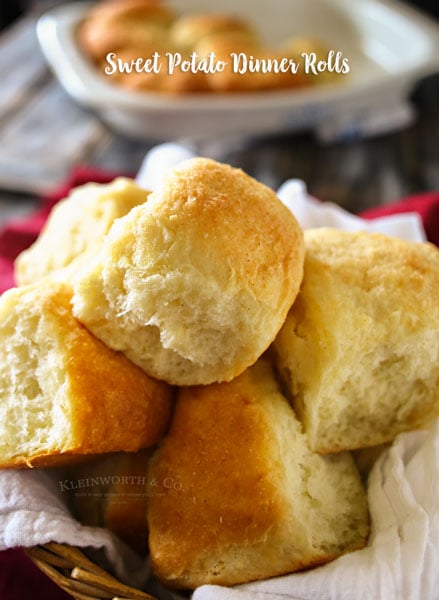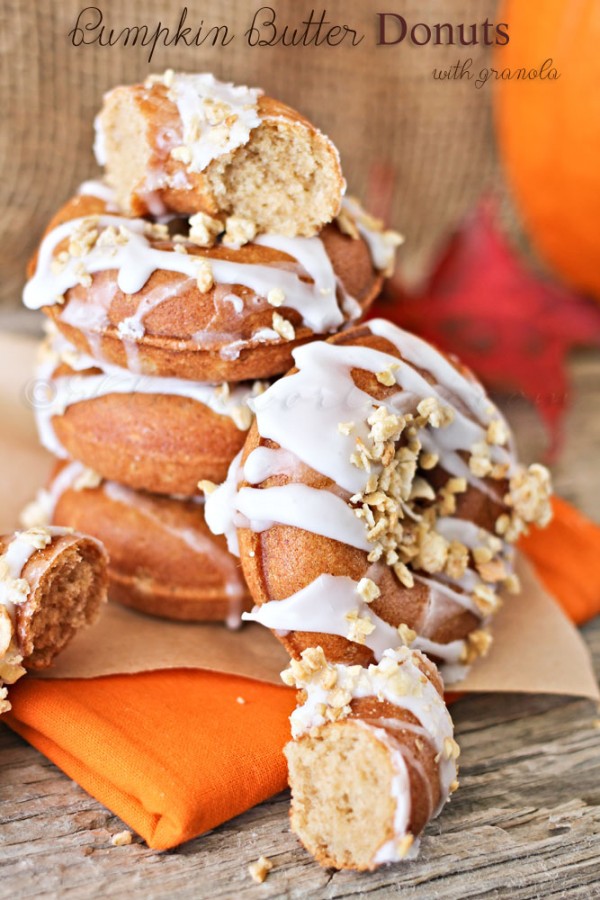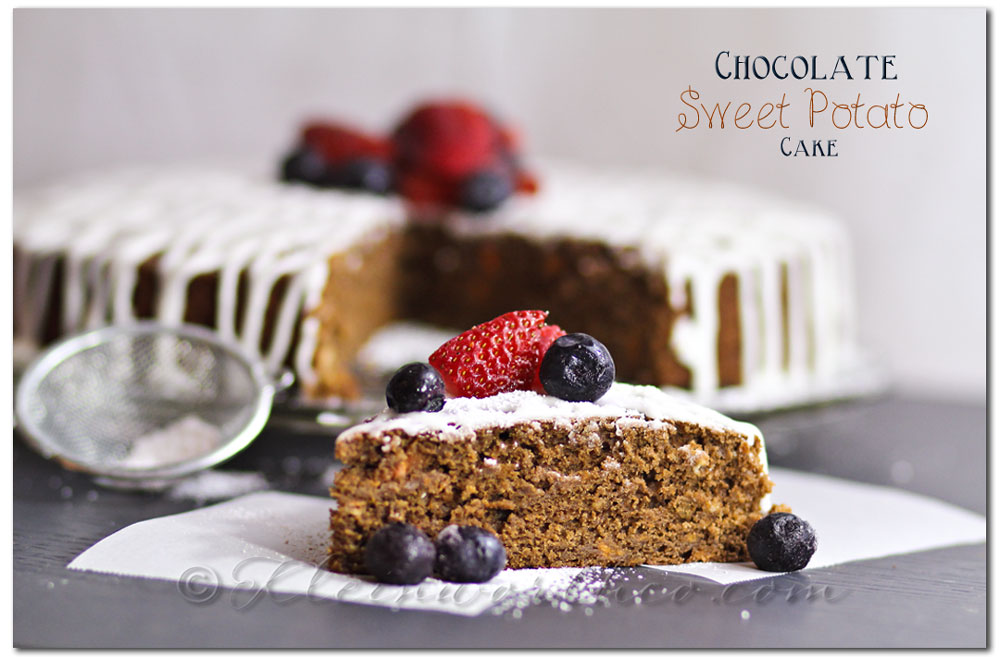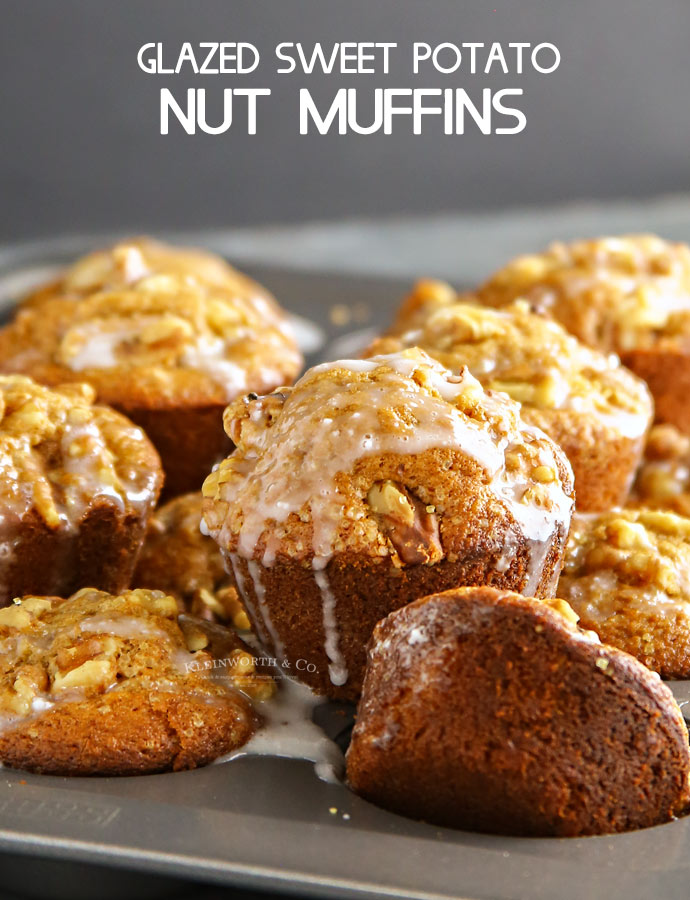 Glazed Sweet Potato Nut Muffins
Glazed Sweet Potato Nut Muffins are an easy breakfast recipe that is perfect for Thanksgiving morning. Freshly baked goodies, great for chilly fall days-YUM
Servings: 16
Ingredients
3 large eggs
⅓ cup sour cream
1 cup baked sweet potato mash I used O'Henry Sweet Potatoes
¾ cup vegetable/canola oil
1 cup packed light brown sugar
1 teaspoon pure vanilla extract
1½ cups all-purpose flour
2 teaspoons baking powder
2 teaspoons cinnamon
½ teaspoon baking soda
½ teaspoon salt
2 cups walnuts or pecans
1 tbsp raw sugar
Glaze
½ cup confectioners sugar
3 tsp milk
Instructions
Preheat the oven to 350°F & grease 12 well muffin pan + grease another 4-5 wells of another pan. (recipe makes approx 16)

In mixer bowl, beat eggs with sour cream, oil, & sweet potato mash.

Beat in the brown sugar and vanilla.

Add flour, baking powder, cinnamon, baking soda & salt.

Fold in ½ the walnuts, mixing until just combined.

Divide the batter evenly into the prepared muffin pan. (I used a med cookie scoop to get even portions)

Sprinkle with walnuts & raw sugar.

Bake for 18 - 20 mins.

Prepare glaze by combining ingredients & whisking well.

Once muffins have cooled, drizzle over the top of each muffin

Enjoy
Don't miss these great ideas from these bloggers….
Pumpkin Scotchies | The Girl Who Ate Everything
Pumpkin Baked French Toast | Something Swanky