This is a sponsored post written by me on behalf of Mission®. All opinions are entirely my own.
Southwest Chicken Casserole is a quick & easy dinner idea that the whole family will love. Loaded with everything you love about tacos, this is comfort food at it's best.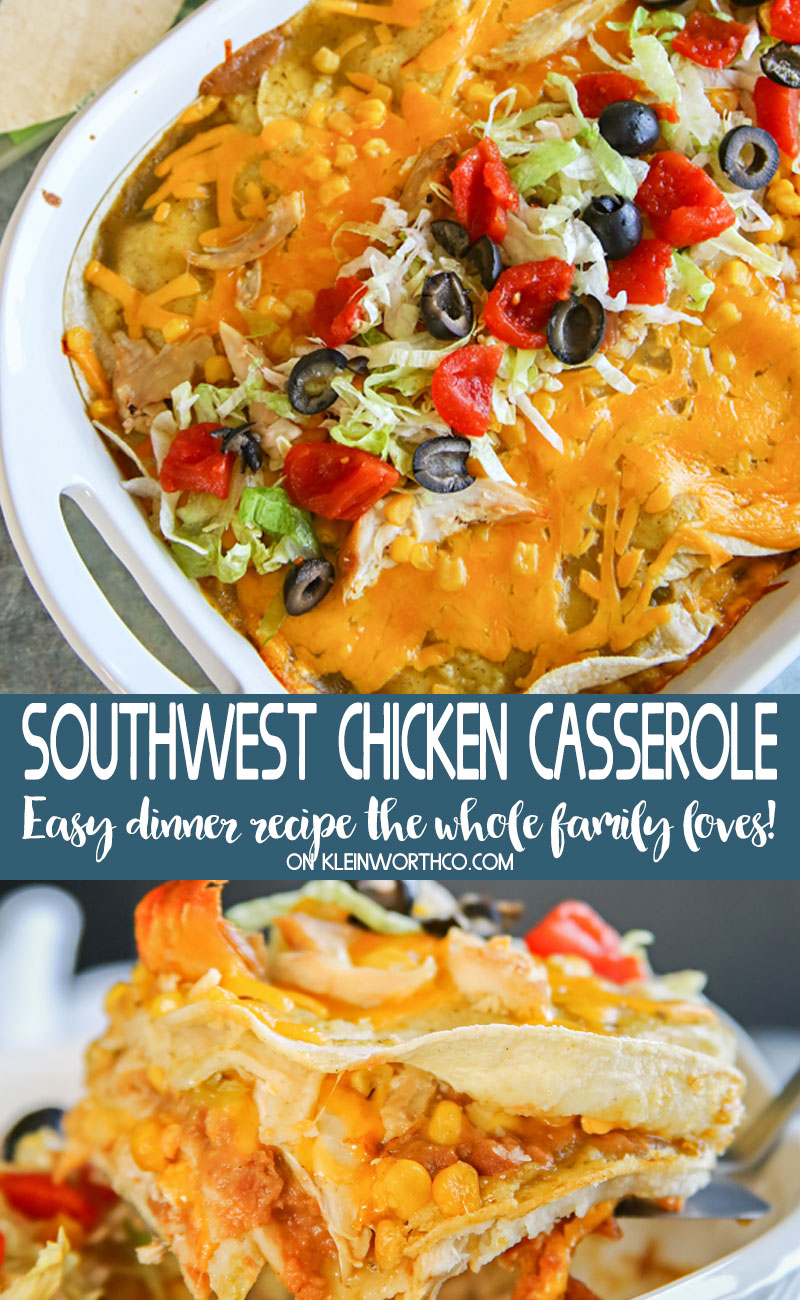 I grew up in Southern California enjoying the flavors of the southwest all the time. I love those popular recipes from that region & we make them in our house nearly every night. One of our absolute favorite quick & easy meals is this Southwest Chicken Casserole.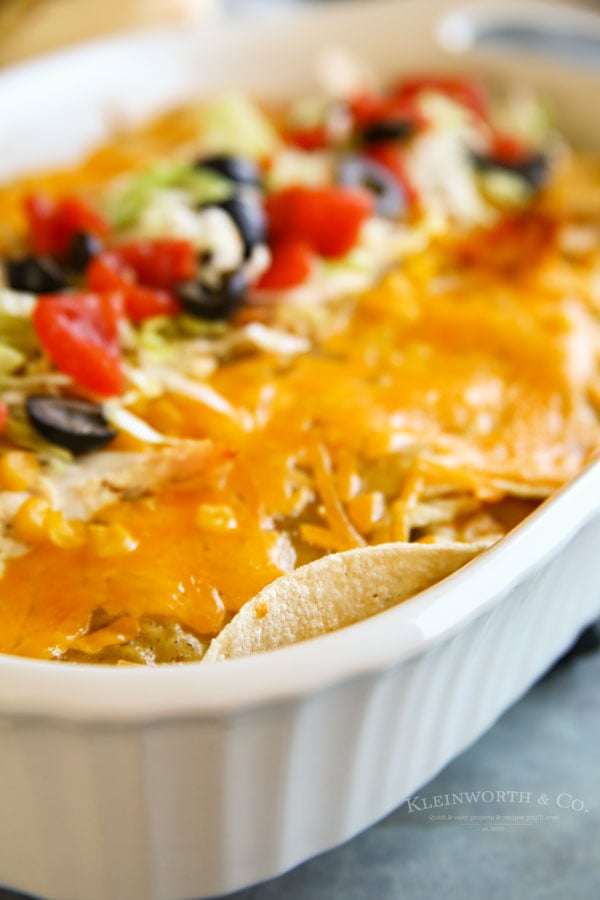 These days it is really hard to get everyone at the table together. My son is always either at work or college. My girls have activities & classes & work that are all at different times. Add to that our work schedules & other pressing things make us come & go so often that we really consider it quite special when we can all eat together. Because of that, I try to keep dinner quick & easy so we have more time eating & less time prepping & cleaning up afterward.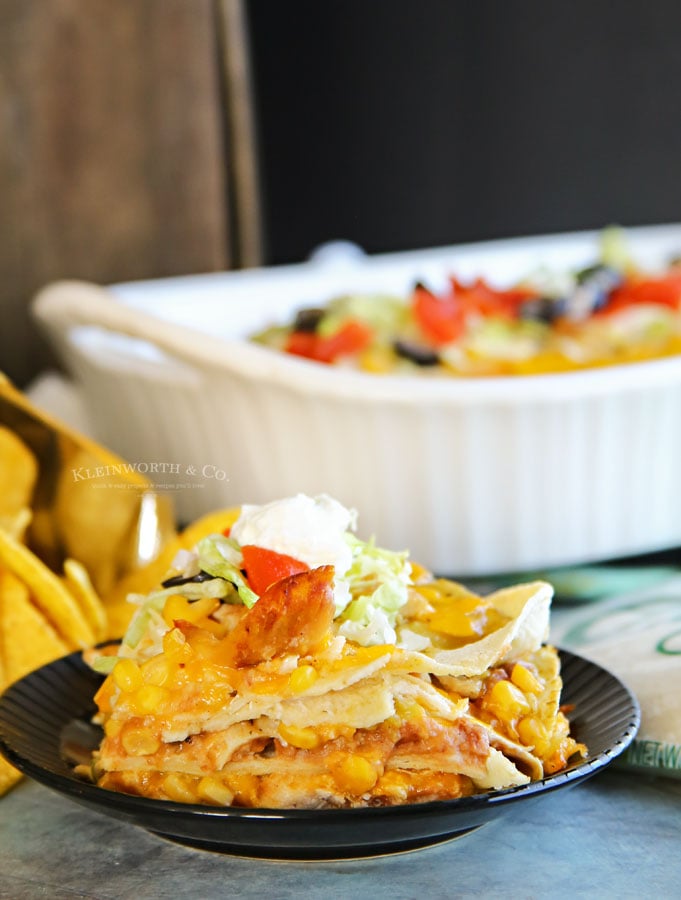 One of the things I love the most about this recipe is it is great to make from scratch or with your leftovers from tacos the night before. Like I said, we make southwest recipes often & so when we have tacos, the natural thing is to take those little bits of chicken, tortillas & all the fixings & make a hearty meal. We always have a few extra tomatoes, a whole lot of lettuce & so much more – so why not use it again for another night? It's a fantastic way to make those ingredients stretch really far. (Especially when you are feeding 5 adult-sized people like I am.)
Chicken Casserole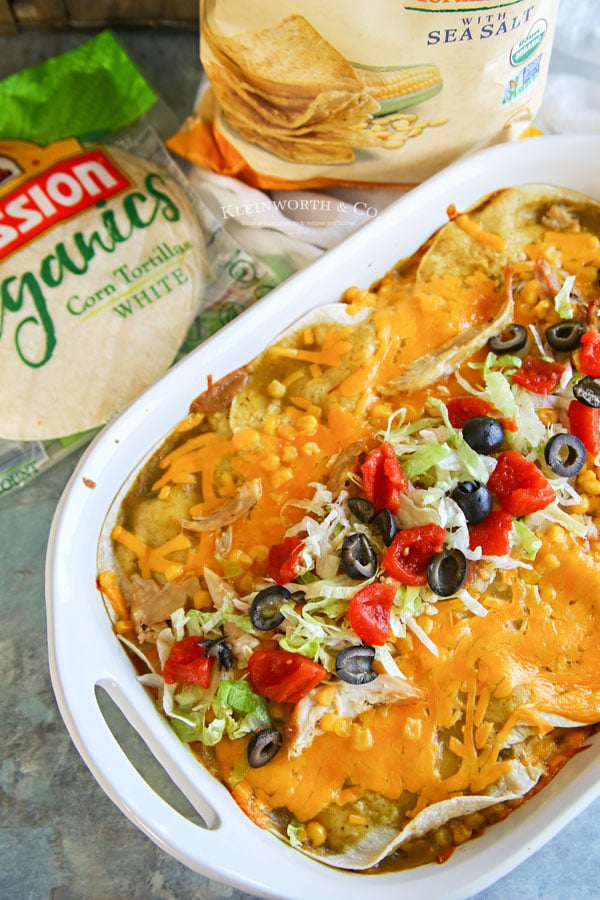 You can also make this recipe with rotisserie chicken to cut out some time, but ground beef or pulled pork are great too. I have a little obsession with green enchilada sauce, so that is what we used here. I can't seem to get enough of the stuff. But if you prefer red, feel free to substitute that in as well.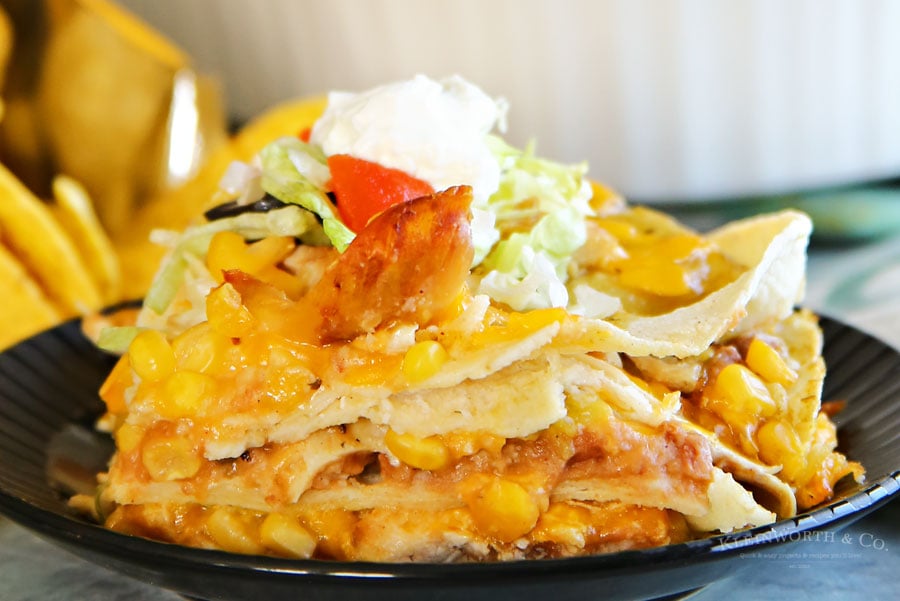 The best part of this recipe? You can toss it all together with what you have on hand at the time. It has all the things you love about tacos, corn tortillas, beans, juicy shredded chicken, sauce, cheese, tomatoes, olives, corn & sometimes I like to add some black beans in there too. When serving you can add a bit of shredded lettuce & a dollop of sour cream to really take it over the top.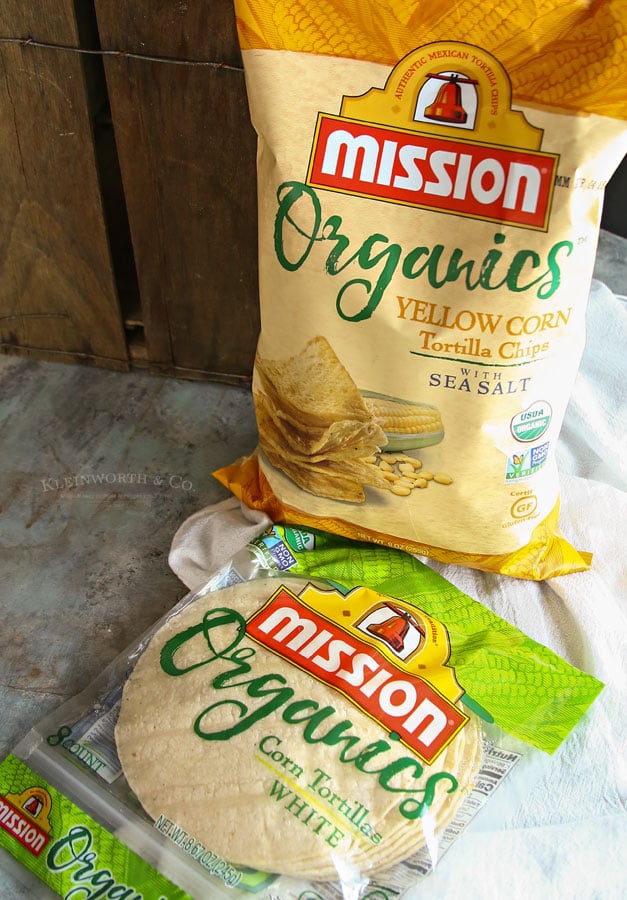 Because we enjoy these types of recipes as often as we do, we pick up Mission Organics® Corn Tortillas every time we go to the store. I like them because they are Non-GMO project verified, contain no artificial preservatives, colors, or flavors & are USDA organic certified. You can find them in the tortilla section in grocers nationwide (store locator here). Mission Organics also makes great tortilla chips! They have the same qualities as the tortillas and more. Certified gluten-free and made with sea salt, they have the perfect shape for dipping and taste great! You can find these in the chips aisle.
The quality & flavor of our tortillas are very important to us. I mean, we eat them multiple times a week, so they have to be GOOD! Fortunately what goes into making them is top quality, organic ingredients I can get behind.
Southwest Chicken Casserole
So what are you waiting for? Whip this up tonight, I know your family will love it!
Find more recipes with Mission Organics products here.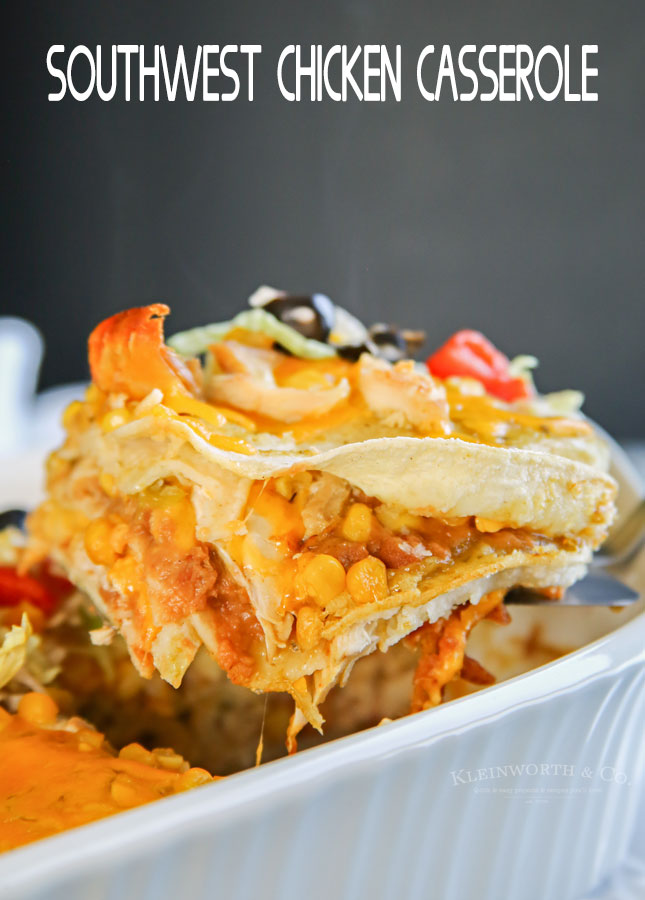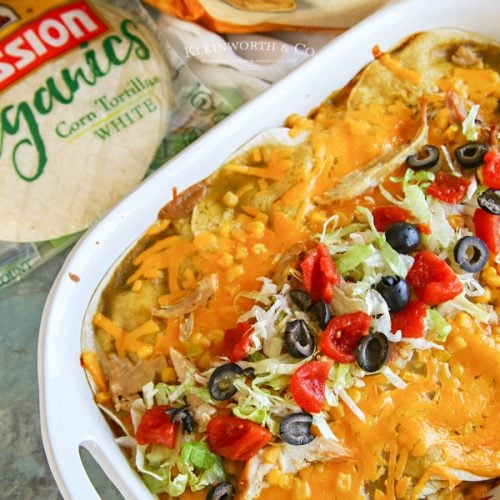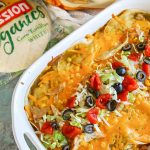 Southwest Chicken Casserole
Quick & easy enchilada style chicken casserole
Prep Time 15 minutes
Cook Time 50 minutes
Total Time 1 hour 5 minutes
Ingredients
18 white Mission Organics® Corn Tortillas
2 cans refried beans cooked
4 cups cooked chicken shredded
1 can corn drained
4 cups shredded cheddar cheese
1 can green enchilada sauce
8 oz diced green chilis
olives, lettuce, tomatoes & sour cream for garnish
Instructions
Spray a 9x13 casserole dish with cooking spray & set aside. Preheat oven to 350 degrees.

Line the bottom of the dish with 6 tortillas (they will overlap a bit)

Spread half the refried beans over the top of the tortillas

Layer on 1/3 of the cheese, chicken, corn, chilis & enchilada sauce

Add another layer of tortillas followed by the remaining refried beans

Top with another 1/3 of the cheese, chicken, corn, chilis & enchilada sauce

Add the final layer with 6 more tortillas followed by the remaining cheese, chicken, corn, chilis & enchilada sauce

Bake 35-40 minutes or until cheese is melted & sauce is bubbling.

Let stand 5-10 minutes before serving with optional olives, lettuce, tomatoes & sour cream.