Rainbow St. Patrick's Day Cake is super easy to make & the perfect dessert for your St. Patrick's Day celebrations! Plus it's topped with MARSHMALLOWS!

Oh my goodness. I'm not a huge cereal fan & we almost never buy it. But one cereal I do really love is Lucky Charms, mostly for the marshmallows. Yes, I'm a giant child & like to pick them out when I can. So one day my friend shared that she found that you can actually buy just the marshmallows. Not the actual Lucky Charm's brand marshmallows, but similar enough to make me happy. I mean, a whole bag of just marshmallows is pretty exciting for me. So then I was pondering what to make with them. Of course it had to be St. Patrick's Day related which of course made me think of rainbows. Which is how this super fun rainbow cake came about. It's super easy to make too – check it out below!
Rainbow St. Patrick's Day Cake
This post contains some affiliate links. Click here to read my full disclosure policy.
So really important to remember – do not mix the colors or you will not have pretty definition between them. You will get a big, brownish-green mess. So I started by spreading the red batter to cover the bottom then drizzling the other colors in layers in alternating directions. That's it & with just one cake mix- it's so stinkin' easy too. No one has to know it was easy – they will just WOW through every bite.
To make this recipe – you will need….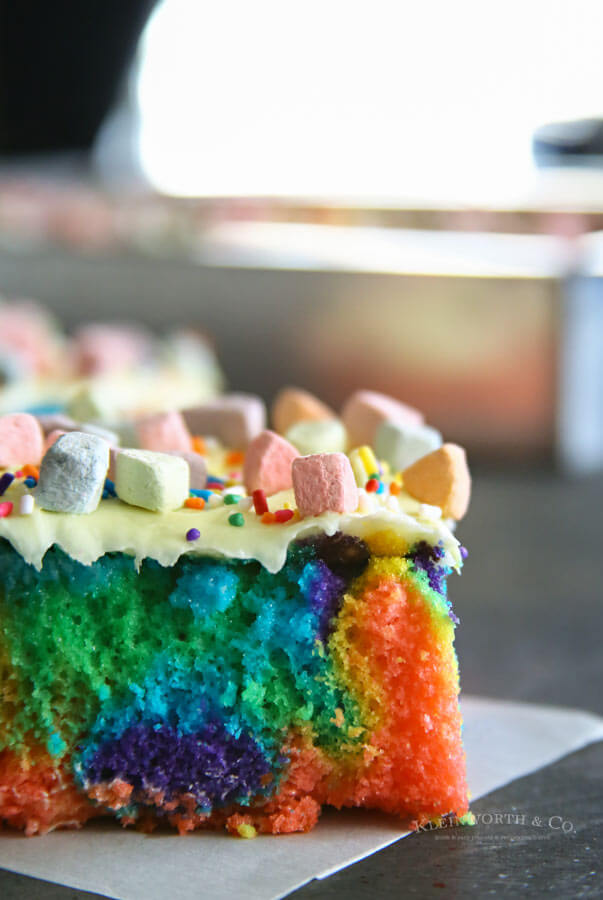 Rainbow St. Patrick's Day Cake
Rainbow St. Patrick's Day Cake
The perfect St. Patrick's Day dessert topped with fun Lucky Charm marshmallows!
Servings: 12
Ingredients
1 white cake mix - plus ingredients per box instructions- oil water, eggs)
Food Color red, orange, yellow, green, blue & purple
1 can pre-packaged frosting or homemade if you prefer
Lucky Charm "like" marshmallows - just the marshmallows not the cereal
rainbow sprinkles
Instructions
Preheat oven according to box mix directions

Spray a 9x13 metal baking pan with cooking spray - set aside

In mixer bowl, combine box mix ingredients & beat until combined

Ladle out equal portions of batter into 6 separate bowls

Mix in several drops of food color - one for each bowl so you have a rainbow of batter

Carefully drizzle batter into the prepared pan

(I started with red & spread it out to cover the bottom of the pan)

Then follow with orange - drizzling on in a random pattern - do not stir or mix - just let them sit on top of each other

Follow with remaining colors - yellow, green, blue, purple

Bake to package instructions - remove & cool completely before adding frosting

Once cool, spread on frosting, add marshmallows & sprinkles

Enjoy!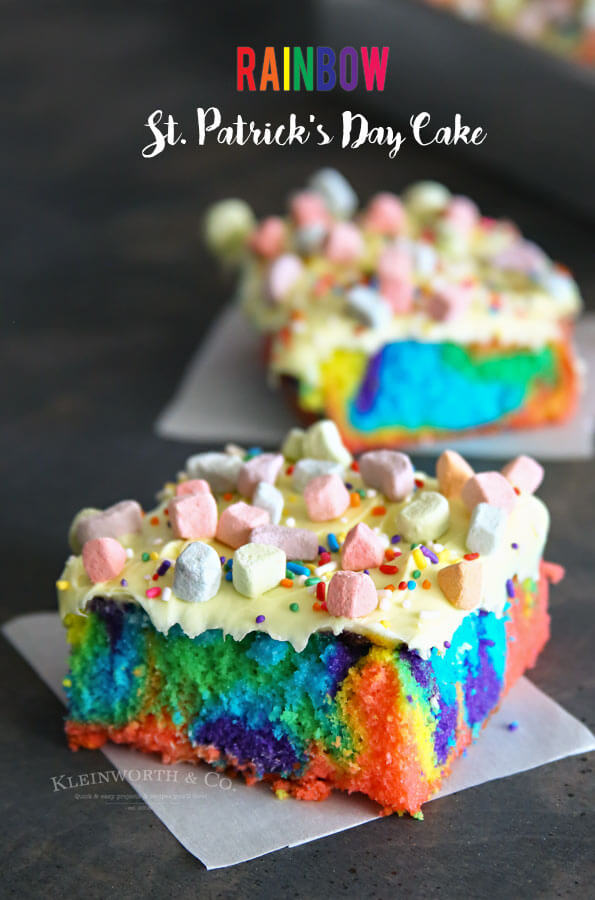 Isn't this just the funnest cake ever?? So easy & perfect for your St. Patty's Day!!!
If you make this recipe- please leave a link or tag me on Instagram @KleinworthCo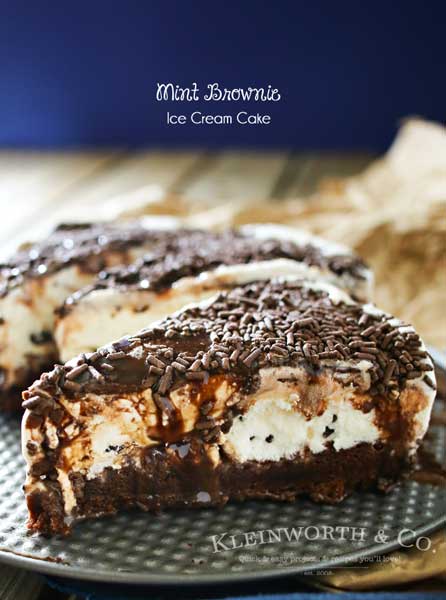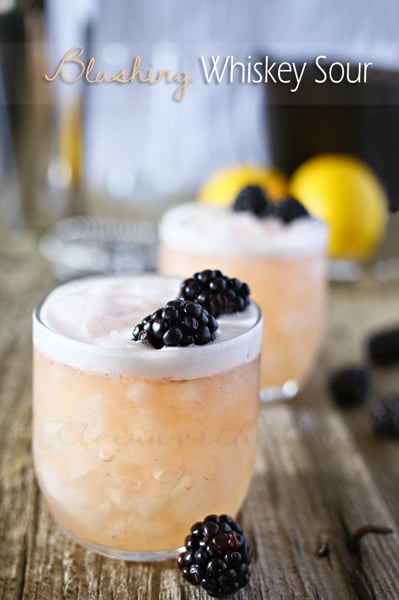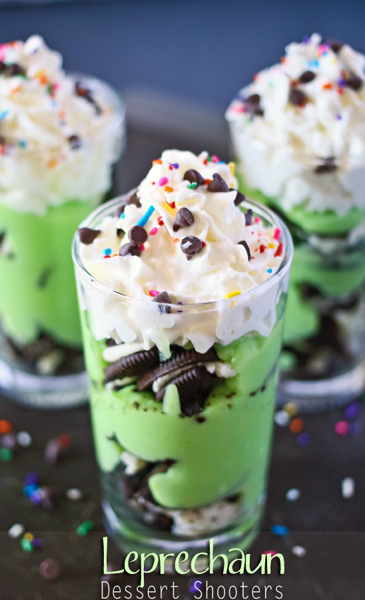 Don't miss these great ideas from these bloggers….
Andes Mint Chocolate Cupcakes from Tammilee Tips
St. Patrick's Day Treats from The Typical Mom
To see where I am linking today- visit HERE