Do I have a treat for you today! A couple days ago when I made the Pumpkin Spice Syrup that I shared on Wednesday – I knew I wanted to do more with it than just put it on my pancakes. So I came up with the idea to use it to experiment with making candied nuts. I had just picked up a huge bag of walnuts at Costco for some banana bread & so I figured it would be tasty to give it a try with them. I was so thrilled with the result & the whole family LOVES them. They will definitely make the perfect little gift for the neighbors as the season progresses.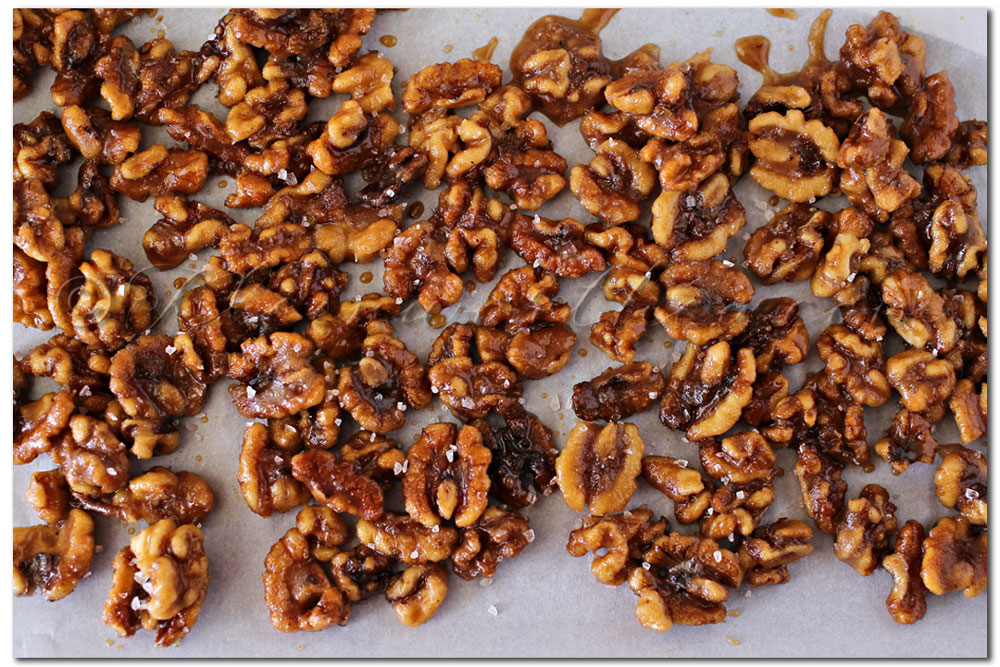 They are the perfect blend of salty & sweet. Add that to the familiar fall flavors of pumpkin & spices- YUM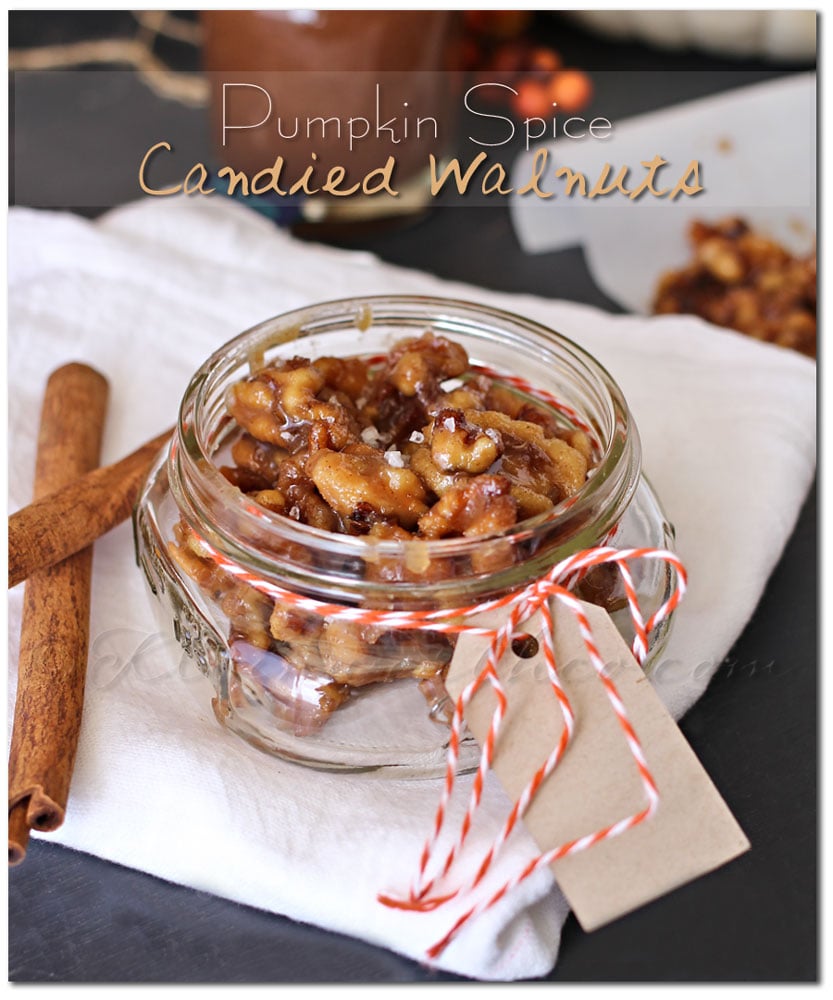 You will LOVE these – especially when they are fresh & warm. The family had them gone in no time.
Pumpkin Spice Candied Walnuts
Ingredients
4 cups walnuts
1/2 cup granulated sugar
2 tsp coarse sea salt
6 tbsp Pumpkin Spice Syrup
6 tbsp water
2 tbsp olive oil
Instructions
Lay walnuts on baking sheet & warm in 350 degree oven for about 15 minutes. Remove & set aside.

Mix sugar & salt in small bowl & set aside.

Stir syrup, water & olive oil together in 2 qt saucepan - bring to a boil

Add walnuts & stir until nuts are coated

Continue to cook & boil until the nuts have absorbed all the liquid- about 5 minutes

Transfer to large bowl & add sugar/salt mixture - toss to coat

Pour out on parchment lined baking sheet & sprinkle with additional sea salt if desired.

Allow to cool & set before transfering to airtight container.

Store at room temperature
Don't forget to come back & join me on Mondays for Project 52
To see where I am linking today- visit HERE