Are you thinking about Christmas morning? I know I am – which is probably pretty obvious with all the Christmas breakfast ideas I have shared with you lately. But you know – I just can't help it. There are so many wonderful ideas for breakfast & Christmas morning is the perfect time to enjoy them. I came up with these Peppermint Chocolate Truffle Pancakes that are FABULOUS. Chocolate & peppermint are the perfect match – especially this time of year. I look forward to all the peppermint flavored products all year long, so when they finally show up at Christmas time – I can't wait to add them to as many recipes as I can. These pancakes are no exception.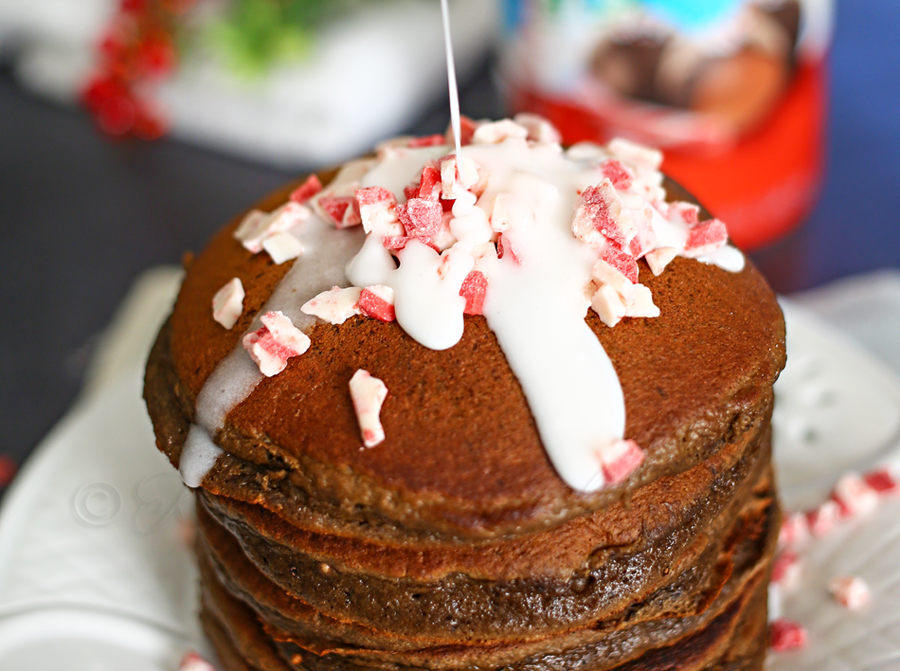 My kids really loved taste testing these ahead of time. They certainly have it pretty good don't they?!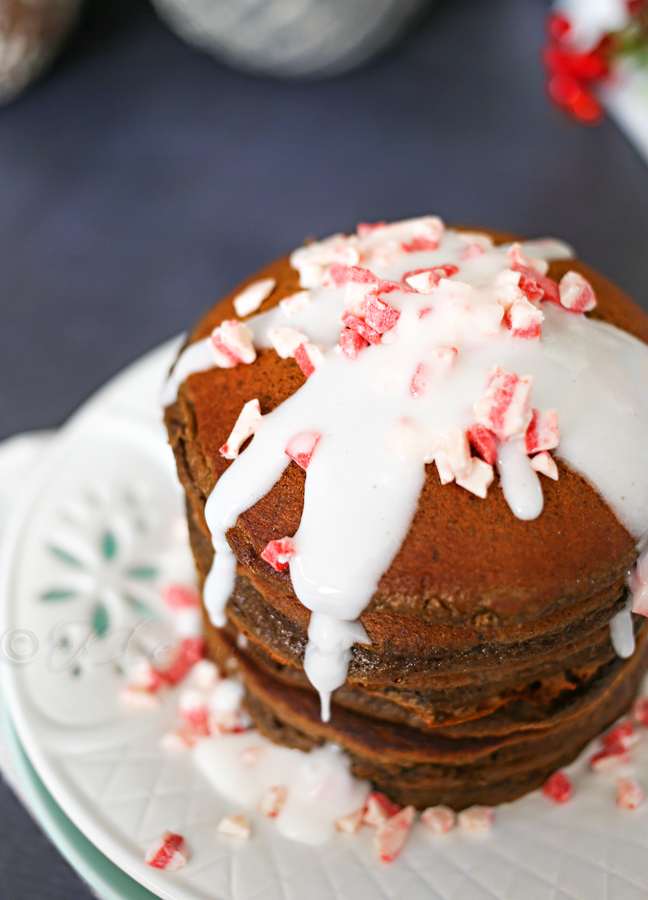 I love how light & fluffy these are – really the perfect pancake.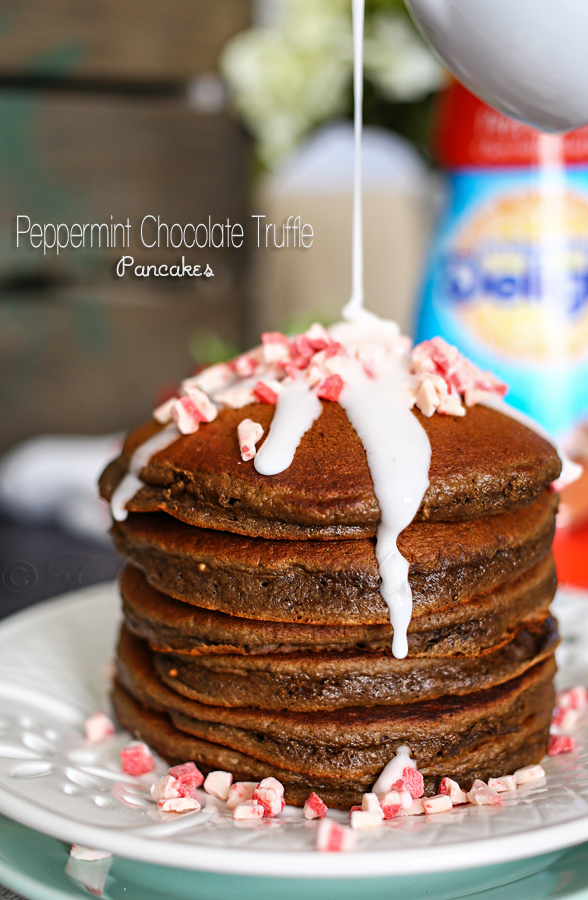 The best part – you get that peppermint flavor not just in the glaze but throughout the pancake flavor with the chocolate of the pancake. Not one flavor overpowers the other – they just perfectly complement one another.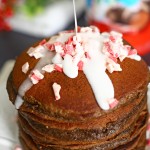 Peppermint Chocolate Truffle Pancakes
Ingredients
1 cup all-purpose flour
2 tbsp brown sugar
2 tbsp raw honey
2 tbsp baking powder
1 tsp peppermint extract
1 tsp salt
1 egg
3/4 cup milk
1/4 cup Peppermint Chocolate Truffle Coffee Creamer
2 tbsp vegetable oil
3 tbsp cocoa powder
Glaze & Topping
2 tbsp Peppermint Chocolate Truffle Coffee Creamer
1 cup confectioners sugar
1/4 cup peppermint baking chips
Instructions
Whisk all pancake ingredients in large bowl until smooth

Heat griddle to 350 degrees

Ladle out batter onto hot griddle & let cook until bubbles start to form on top - then flip & cook another 3-4 minutes

Remove from heat - serve immediately
Glaze
Whisk confectioners sugar & creamer together & pour immediately over hot pancakes

Sprinkle with peppermint chips

Enjoy!
Want more great breakfast ideas?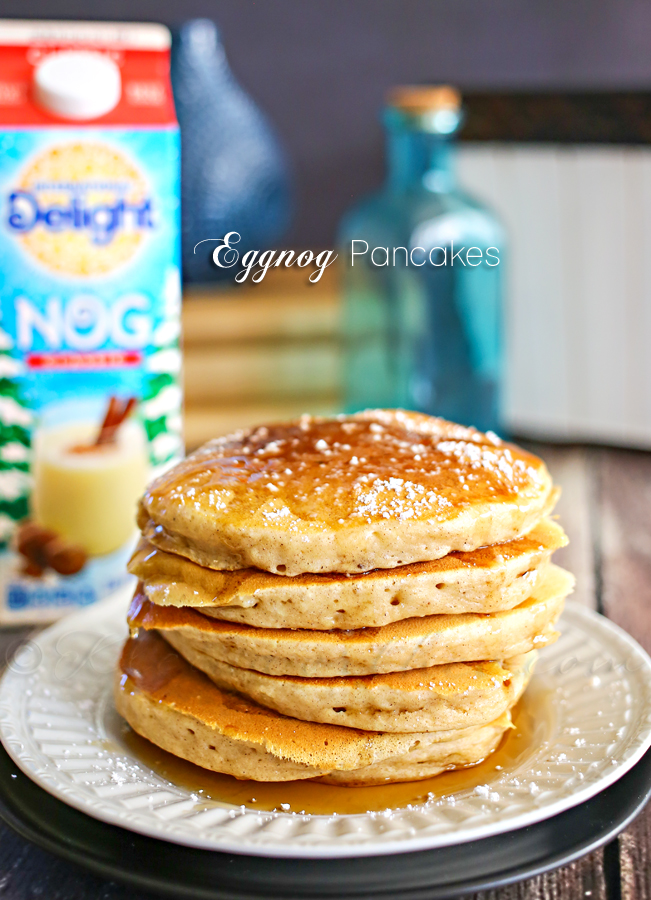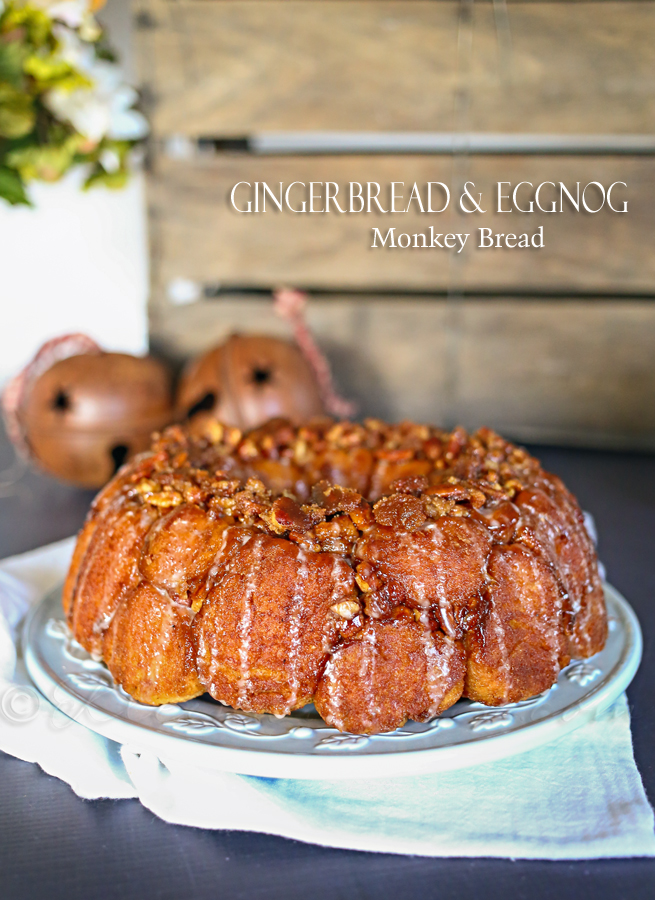 Gingerbread & Eggnog Monkey Bread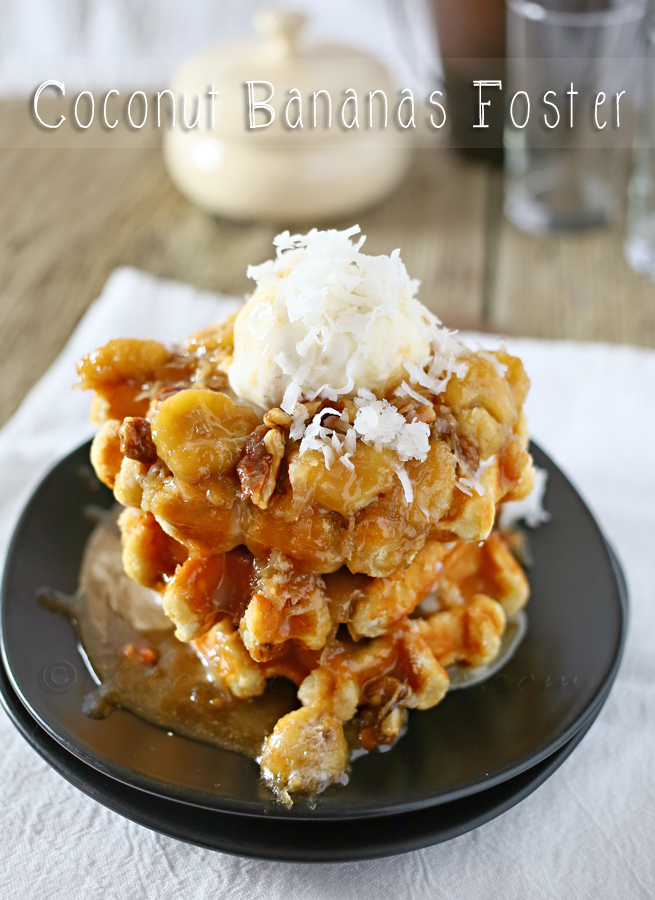 To see where I am linking today- visit HERE
0