As I write this- it's actually snowing outside. Really strange because it started out very spring like this morning. Hmmmmm – well at least I have these Lemon Poppy Seed Mini Loaf Cakes to help remind me that is is in fact spring now, despite what the weather is doing. The warmer temps should be here soon – at least that is what I'm hoping for. Funny- when we lived in So. NV I would dread this time of year because I knew the real heat was about to kick in. Now I can enjoy a true spring – which includes fresh recipes that make me happy.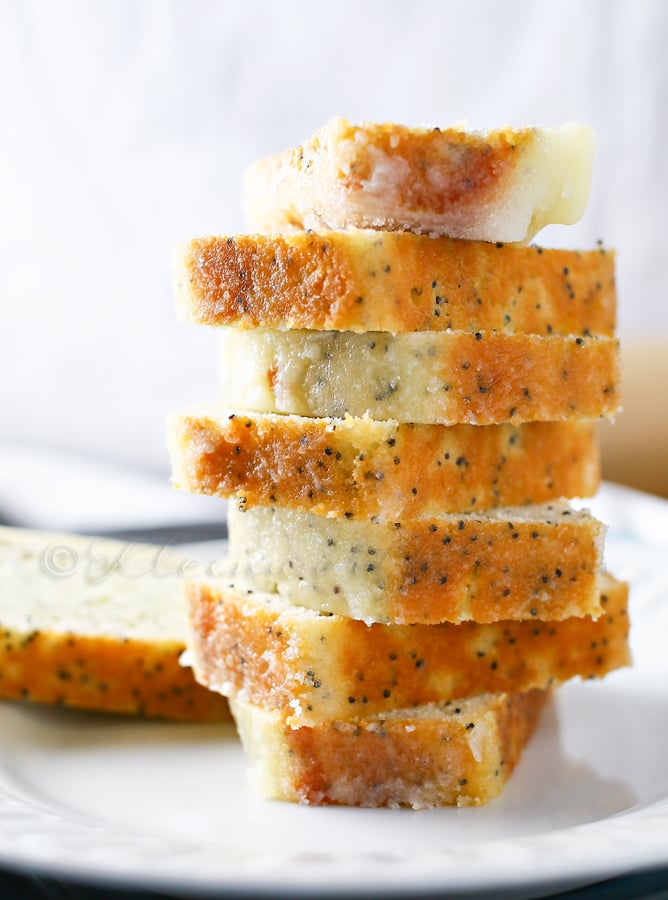 I normally would have made this in 2 standard loaves. But then I got a little sidetracked in my shopping & found some mini-loaf pans. Oh my, what is it about mini things that makes one feel the urge to buy? It's not like it makes these lemon cakes taste any different. But somehow I like them more just because they are tiny.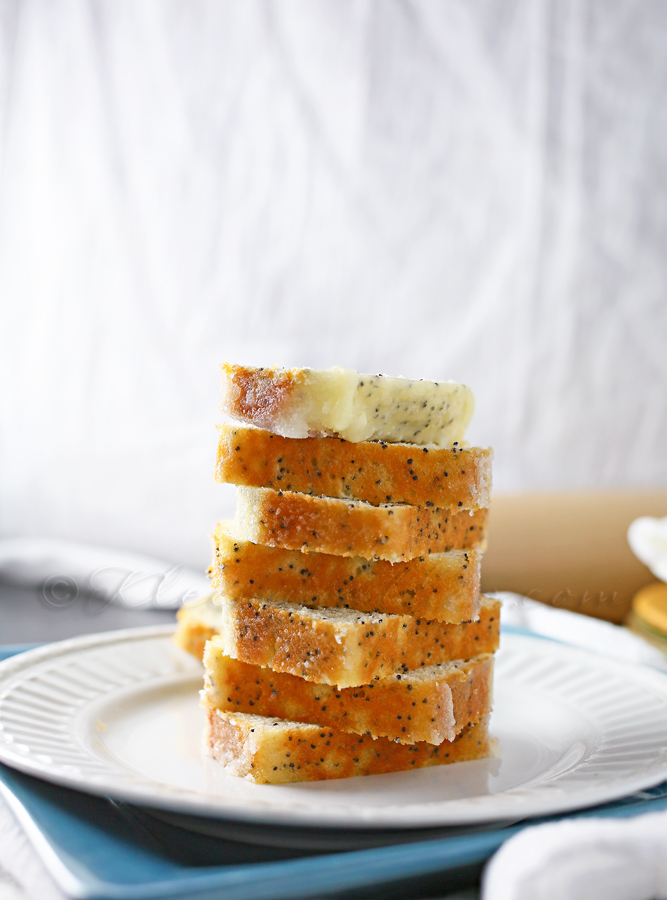 I love the contrast of colors with the poppy seeds & the cake.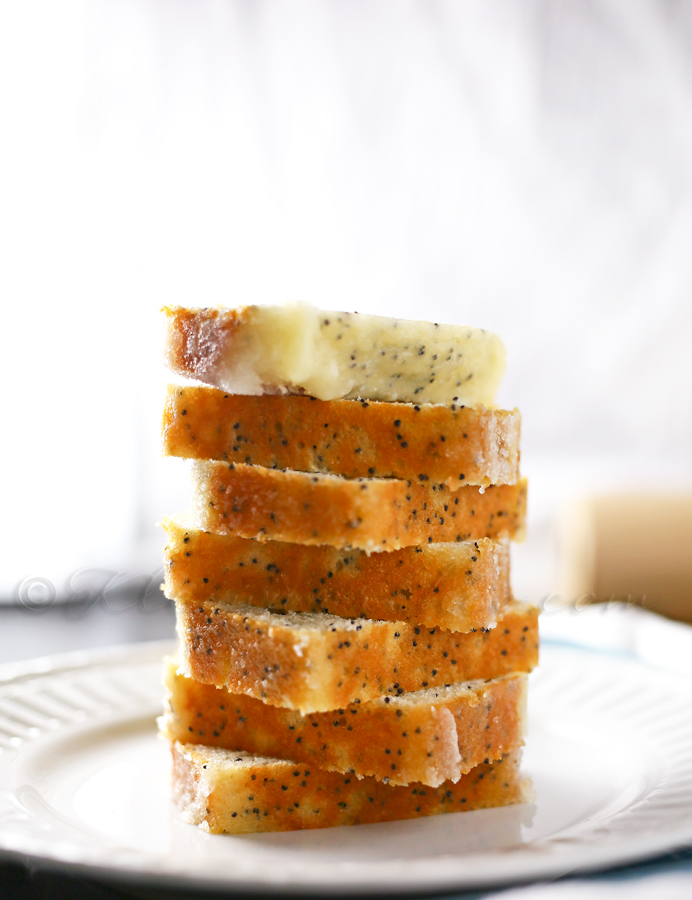 I added a thin lemon glaze while they were still hot- so it melted & soaked in.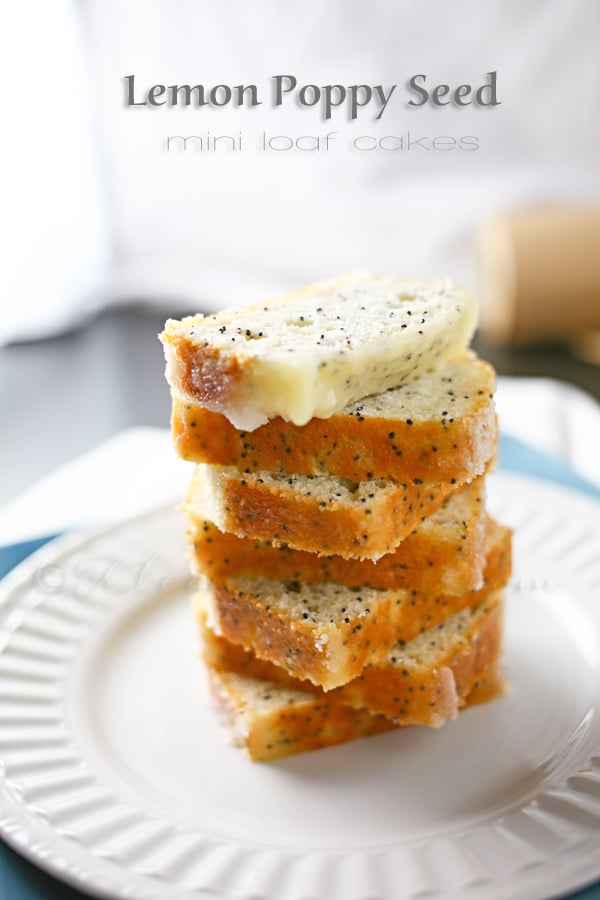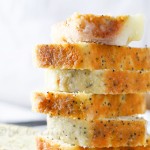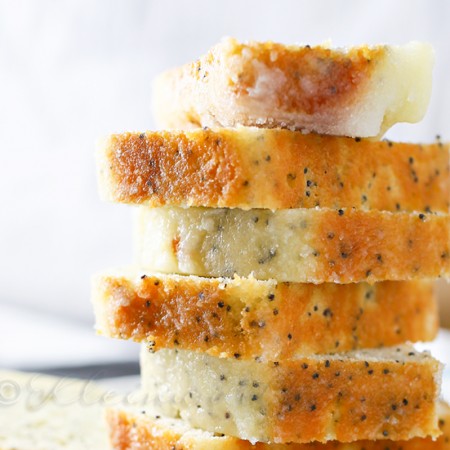 Lemon Poppy Seed Mini Loaf Cakes
Ingredients
1-3/4 cup all-purpose flour
1-1/4 tsp baking powder
1/2 tsp kosher salt
2 large eggs
1 cup sour cream
3/4 cup granulated sugar
1/2 cup canola oil
1 tsp vanilla extract
2 tsp grated lemon zest
2 tsp fresh lemon juice
2 tbsp poppy seeds
Glaze
1/2 cup granulated sugar
3 tbsp butter - melted
1 tbsp lemon juice
Instructions
Preheat oven to 350 degrees

Spray bottoms only of 4 mini loaf pans with Bakers Joy

In large bowl- combine all cake ingredients - beat at medium speed - scraping the bowl several times.

Spread into prepared pans.

Bake 30-40 minutes or until toothpick test is clean

Cool on wire rack while you make the glaze
For the glaze
Melt butter in microwave safe bowl

Stir in sugar until dissolved

Add lemon juice. Whisk well until completely combined

Pour over loaves
And what do you know – by the time I'm to this point in the post- it's sunny again.
Talk about fickle weather. Wow. Maybe it heard me wishing for warmth. 🙂
Want More Breakfast Recipes?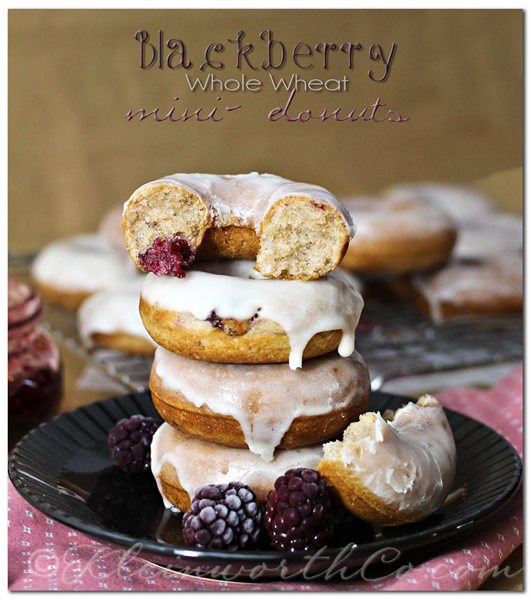 Blackberry Whole Wheat Mini Donuts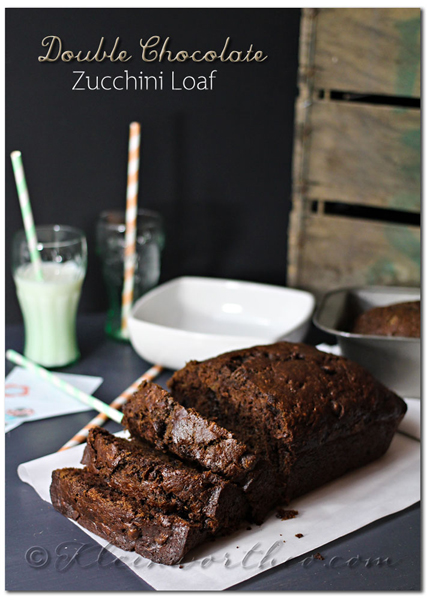 Double Chocolate Zucchini Bread
To see where I am linking today- visit HERE
1