Beautiful Candied Lemon Slices are perfect for topping on pastries, cupcakes, cocktails & more spring treats! Easy recipe & a great way to use those lemons. Plus you can use all the leftover lemon simple syrup to add to all your favorite cocktails later. Don't miss how I use it as the key ingredient in my most popular recipe here on Kleinworth & Co.
Candied Lemon Slices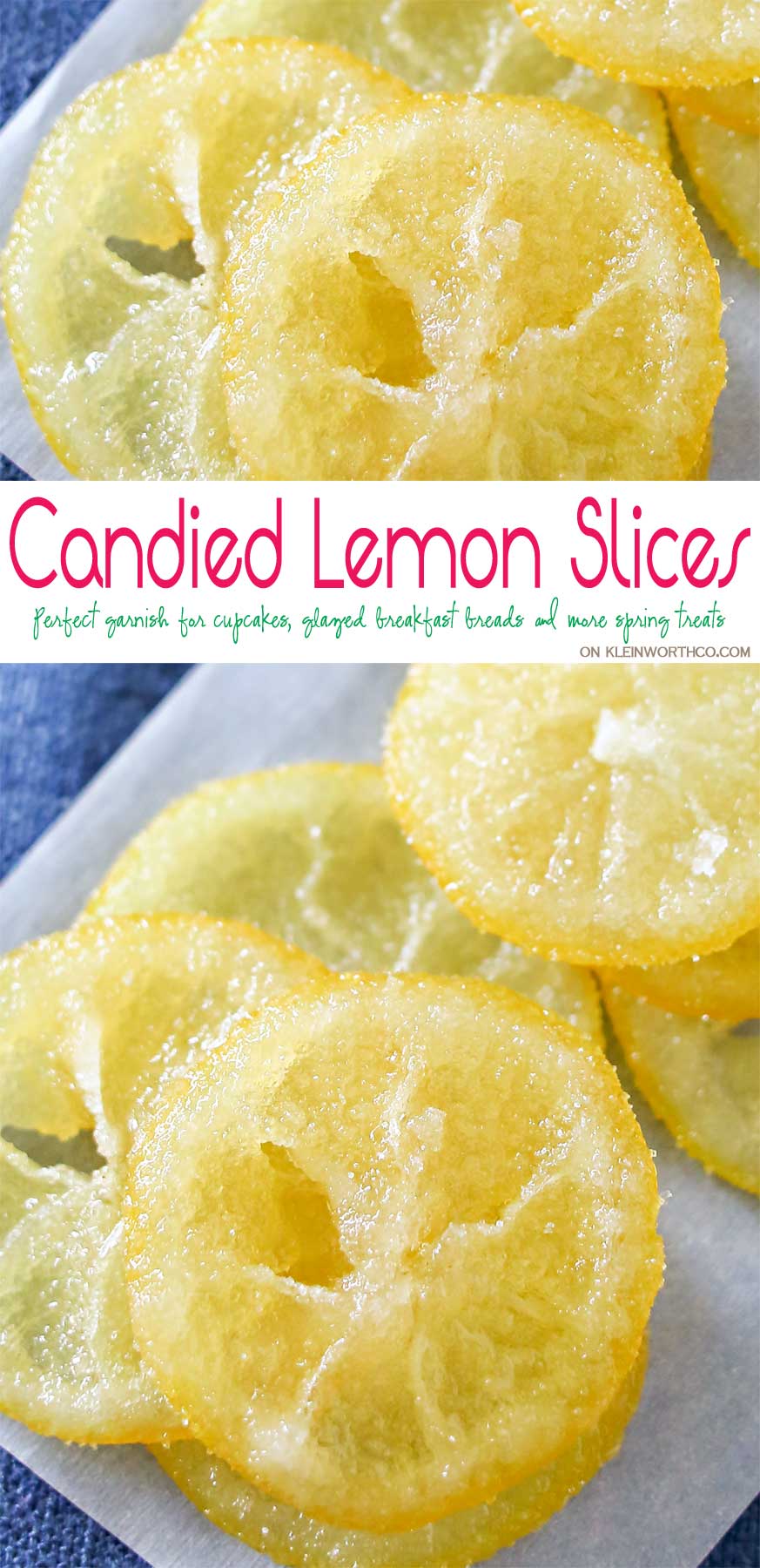 Happy spring!!! I am so happy for the warmer temps & all the rain we have had recently. I have always been fond of the rain & all those years living in the desert definitely helped me love & appreciate it even more. It's finally warm enough to push my dwarf lemon tree back outside. It's been in our dining room since fall. While I have loved having it's beauty indoors while everything else lost it's foliage- it's time for it to enjoy the backyard again. It produced an abundance of lemons for us, which we loved. One thing I decided to make with our bounty, aside from garnishing lots of drinks, is candied lemon slices. They are so easy to make & look so pretty added to cupcakes or other spring brunch recipes. These certainly don't last long in this house. So it's a good thing we have about 20 more lemons that are just about ripe now. The possibilities are endless.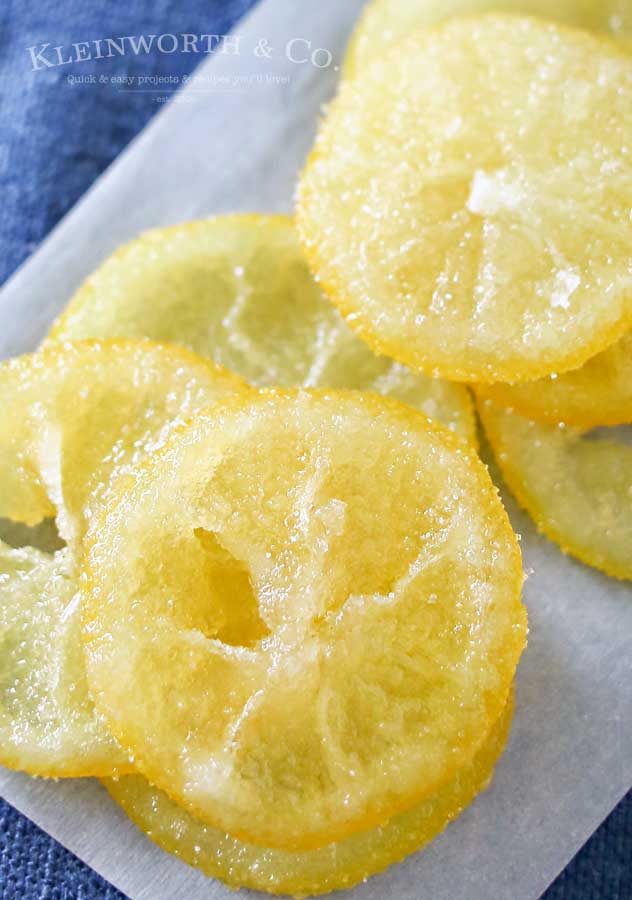 These are definitely the perfect topping for all your spring recipes!
I especially love saving the lemon simple syrup afterwards & straining it into a mason jar. It's a great addition when making beverages like iced tea & gives a great flavor boost in cocktails. I even add some when making quick cook breads & glazes, then use the candied lemons on top for garnish. They come out so pretty & are just perfect for spring brunch, Easter festivities or a Mother's Day breakfast. I'm telling you- everyone just raves over them.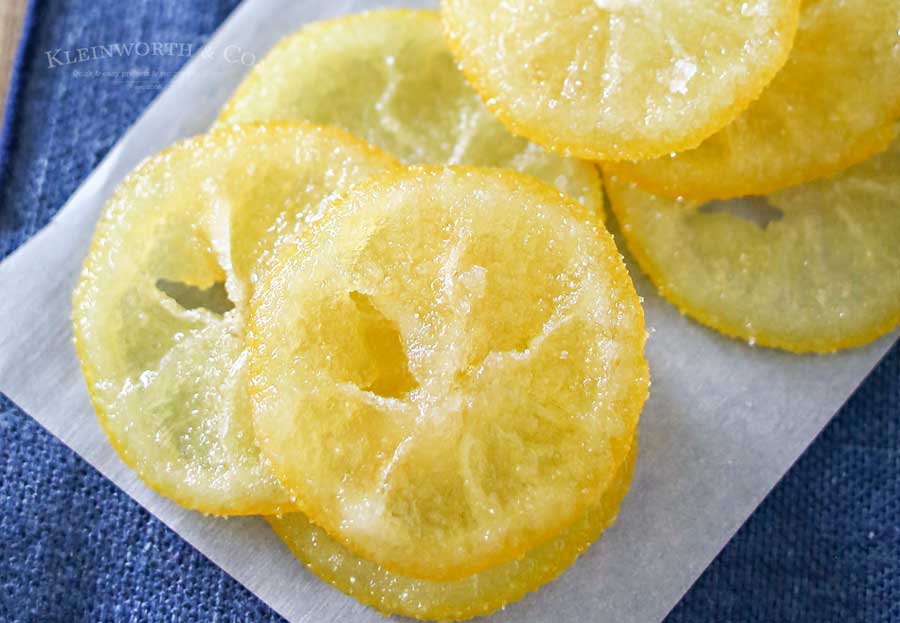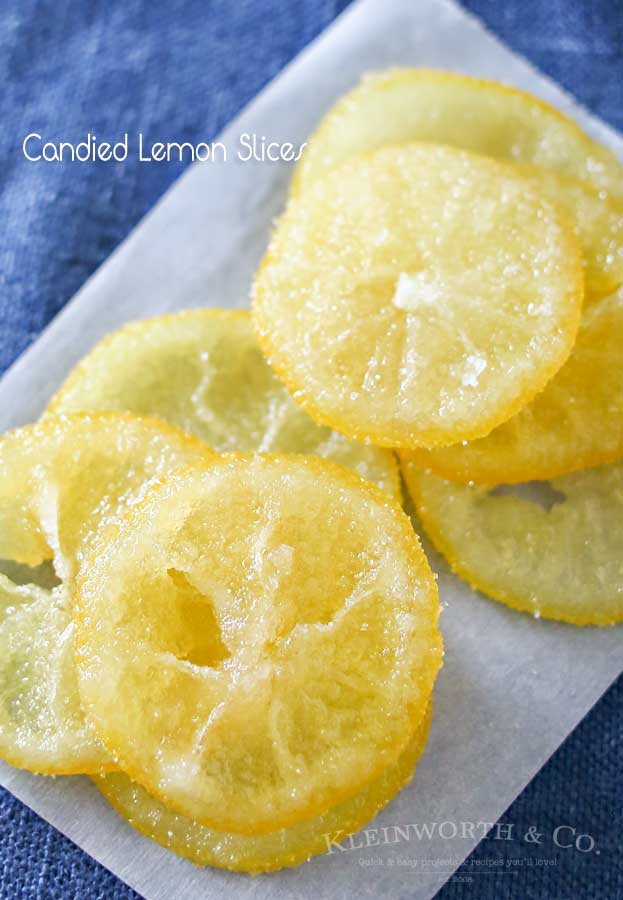 Our favorite way to use these & the lemon simple syrup- this Blushing Whiskey Sour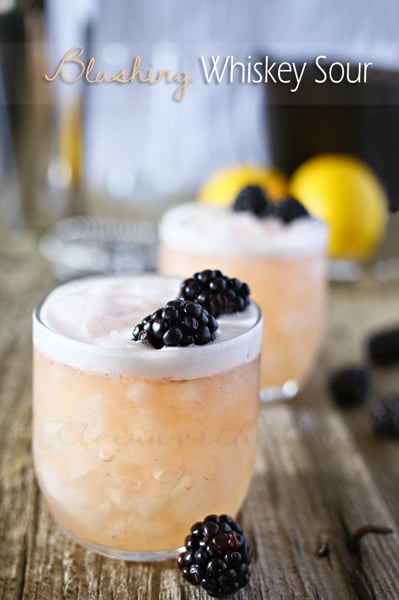 Looking for more of our favorite spring recipes?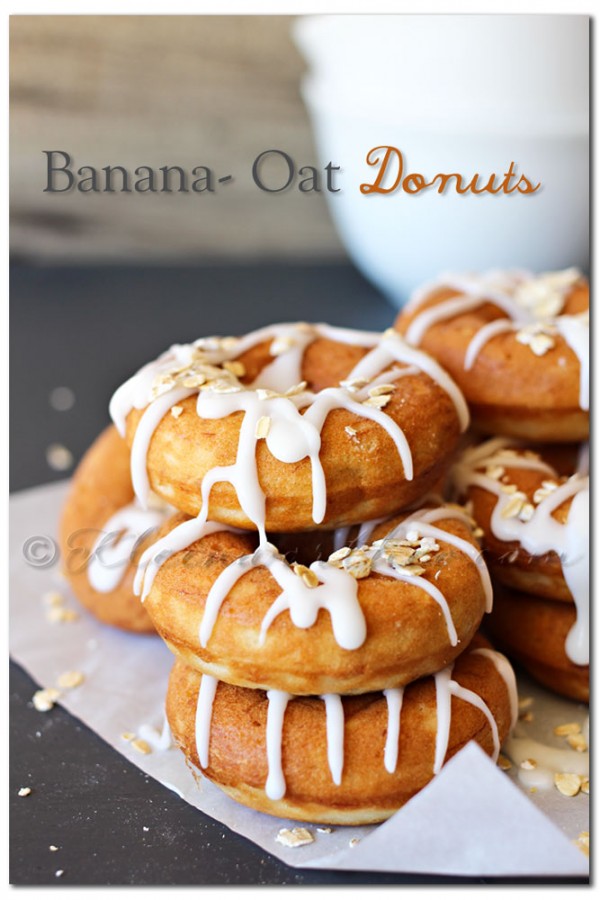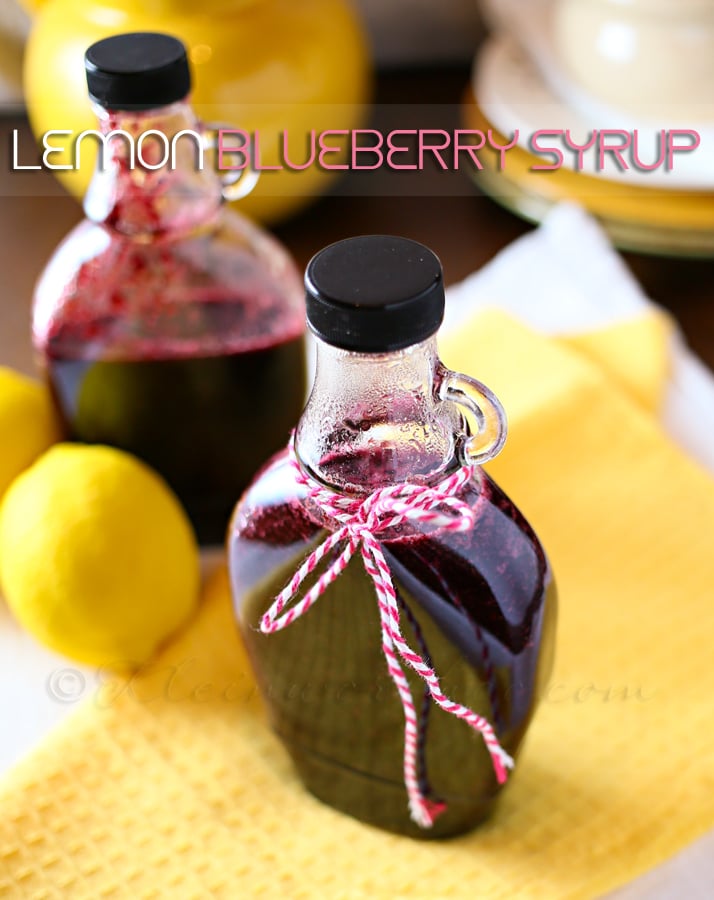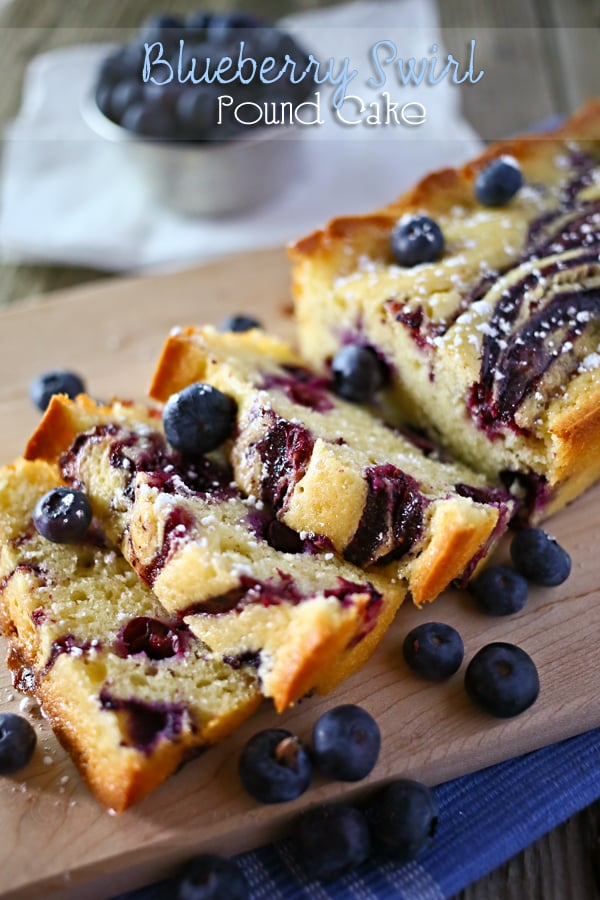 Candied Lemon Slices
Simple candied citrus made for garnishing cupcakes, breakfast breads & more refreshing lemon treats.
Ingredients
1 ripe lemon
1 cup granulated sugar + more for sprinkling later
3/4 cup water
Instructions
Slice lemon into very thin wheels & set aside

Combine water & sugar in a small saucepan & cook over med heat, stirring until sugar has dissolved & it's simmering

Place lemon slices in pan & simmer about 15 minutes or until rinds are soft & translucent

Remove & lay on parchment paper, sprinkle with additional sugar

Let sit at room temperature until mostly dry before using (they will remain sticky)

Store in refrigerator for several days
Don't miss these great ideas from these bloggers….
Scattered Thoughts of a Crafty Mom – Lemon Mousse w/ Strawberries
The Recipe Rebel – Baked Lemon Blueberry Doughnuts