This post was sponsored by the US Potato Board. I thank them for supporting Kleinworth & Co. because it helps me to continue to bring to you amazing and inspiring content!
These Homemade Potato Chips are so easy to make. Just potatoes, salt & your microwave is all you need. No oil, better for you, simple & so delicious too.
Homemade Potato Chips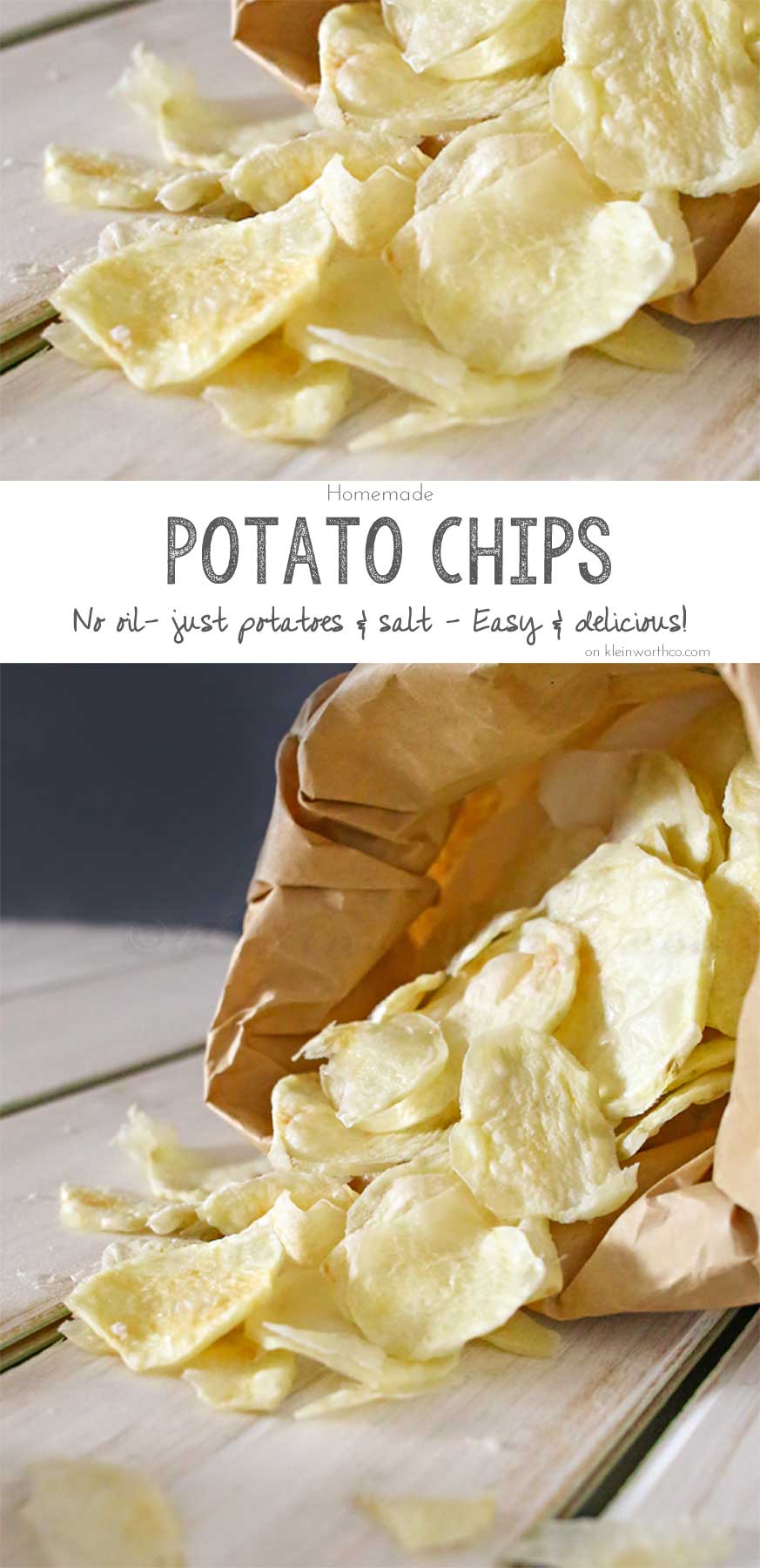 It's time to get back to the grind. I'm sure many people have resolved to eat out less & brown bag it to work. That's a great resolution! I know I feel so much better when I eat less food "to-go" but it's hard to make those changes. I think the easiest part about sticking to something is to make yourself think you aren't missing anything by making the change. For example, you might be inclined to add a bag of chips to your lunch you are now packing. But that might defeat the purpose of skipping the meal out at fast food. So cutting out a bag of chips in your lunch is smart. But maybe you can have those chips you love. Just take a few minutes on the weekend & make your own Homemade Potato Chips. They are so simple & you can add them as a snack all week long.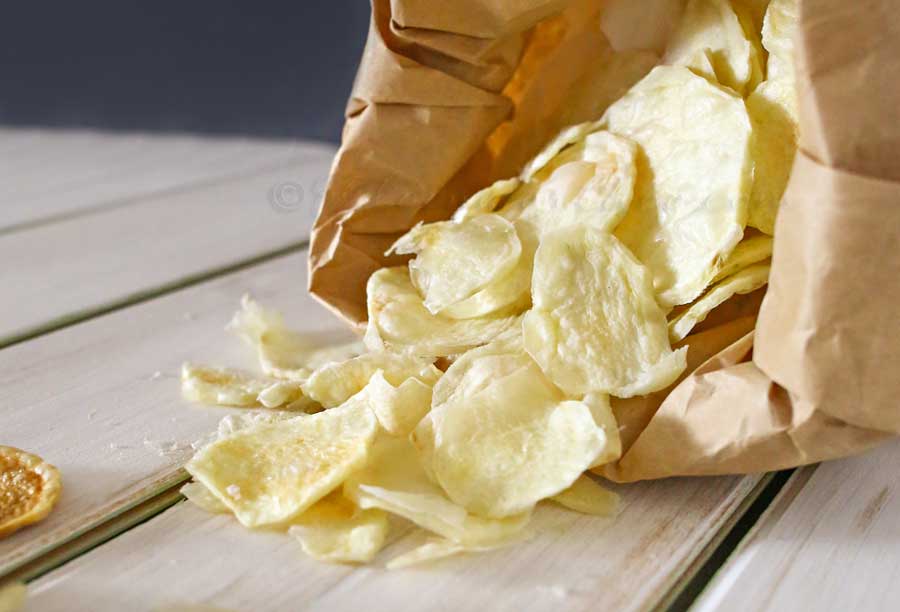 I know what you are thinking, "homemade chips- doesn't that require oil & defeat the purpose". Nope – no oil & they are still so tasty. I'm telling you, these are simple & incredibly good. I may never buy a bag of chips ever again. Plus it's a great way to use up any remaining potatoes you may have in the pantry. Just a couple goes a long way. Potatoes are a nutritious way to add vital nutrients to your day.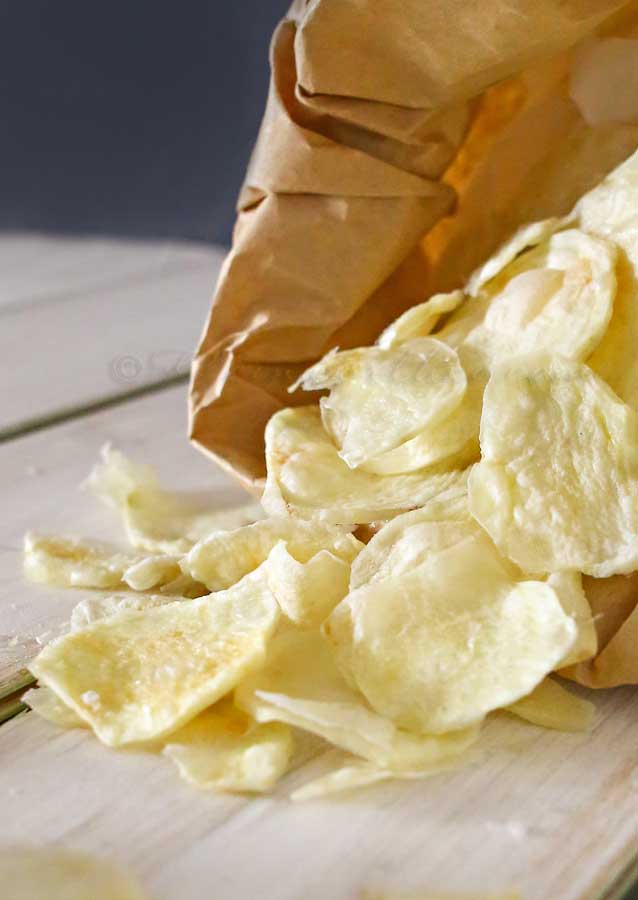 Homemade Potato Chips
Homemade potato chips - simple & easy. Only 2 ingredients & no oil.
Prep Time5 mins
Cook Time7 mins
Total Time12 mins
Ingredients
1 large russet potato
salt I prefer popcorn salt for these as it's ultra fine grain
Instructions
Peel potato & then use a mandolin or food processor to cut into thin slices

Place slices in a bowl of water to keep from browning while you work

Place a piece of parchment paper on a glass plate

Spread out potato slices on parchment in a single layer

Sprinkle with salt if desired & microwave on high 3-7 minutes (this depends on your microwave & thickness of your slices)

They are done when crisp & slightly golden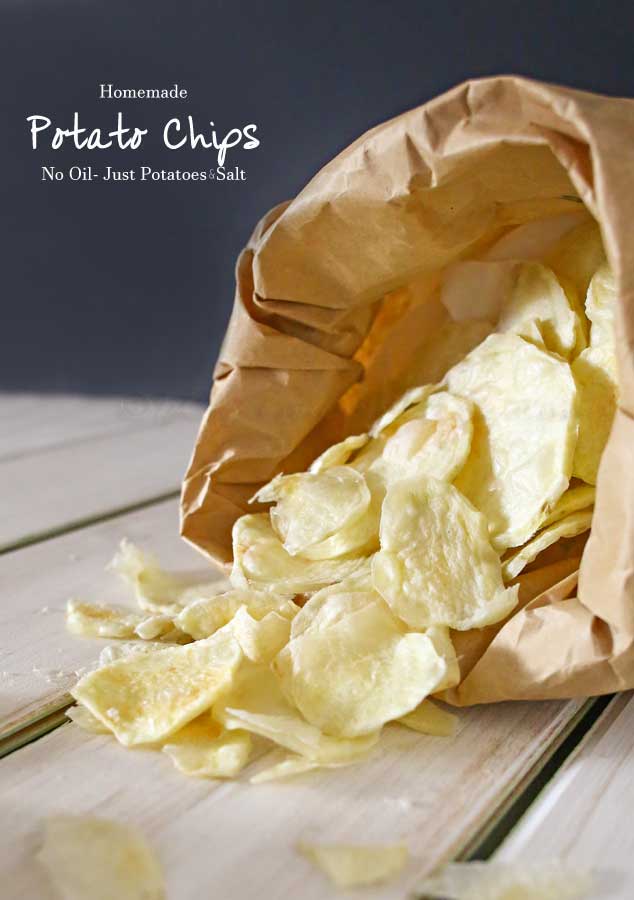 Try using America's favorite foods- potatoes in your lunch! These are DELICIOUS!
Connect with the US Potato Board on Facebook, Pinterest, and Instagram.
Looking for more easy snack recipes?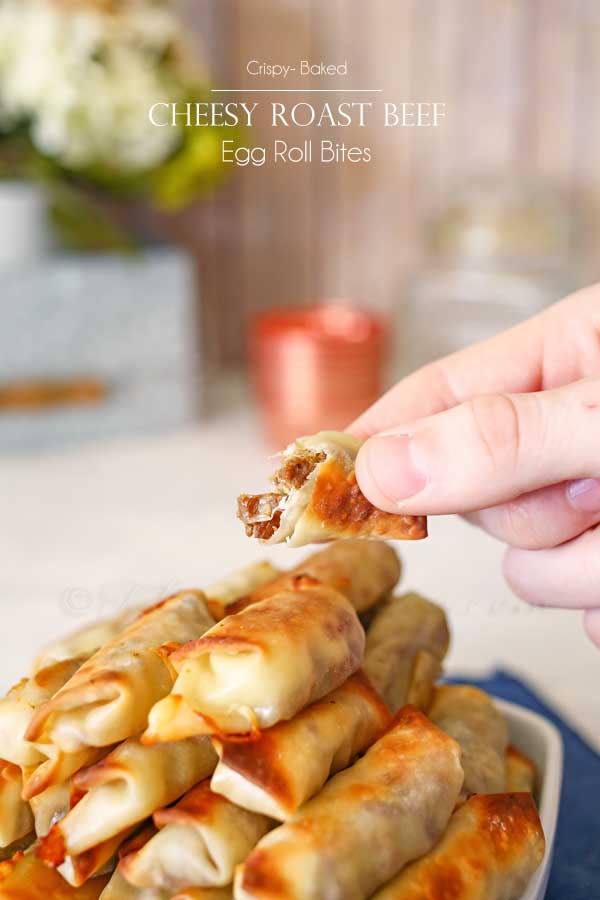 Cheesy Roast Beef Egg Roll Bites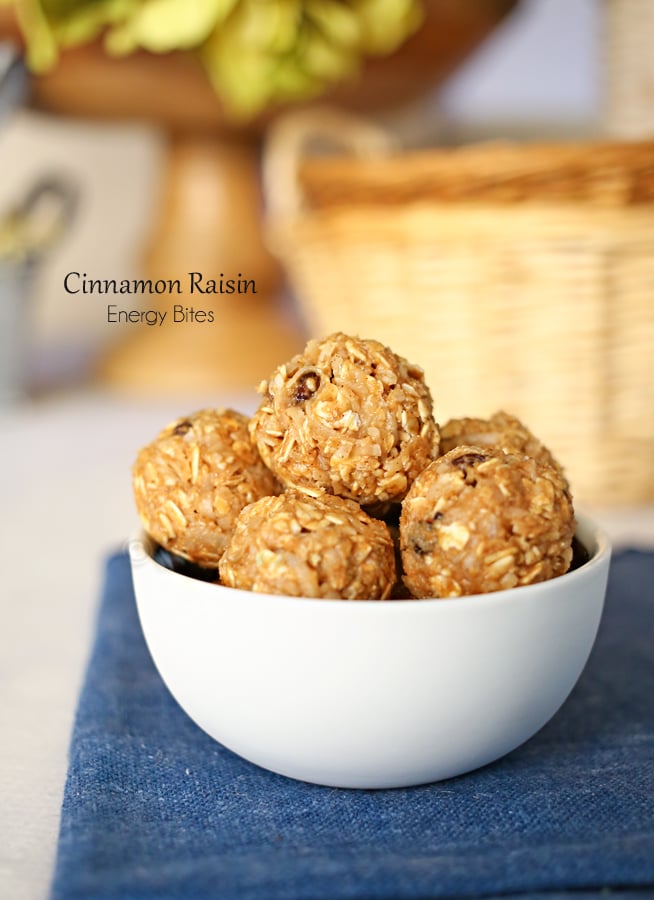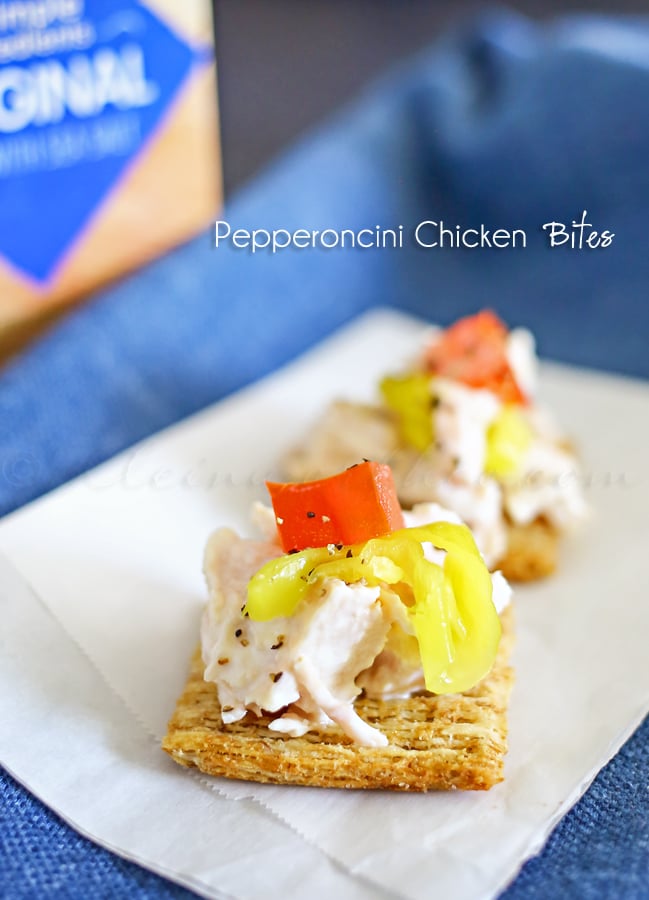 Don't miss these great ideas from these bloggers….
Tuna in Cucumber Cups from Tastes Lovely
Parmesan Garlic Zucchini Chips from Frugal Living Mom
To see where I am linking today- visit HERE