Easy slow cooker fajita recipe on mini flatbread pizzas with creamy white sauce. Flatbread Fajita Pizza is simple to make & an easy family dinner idea kids love.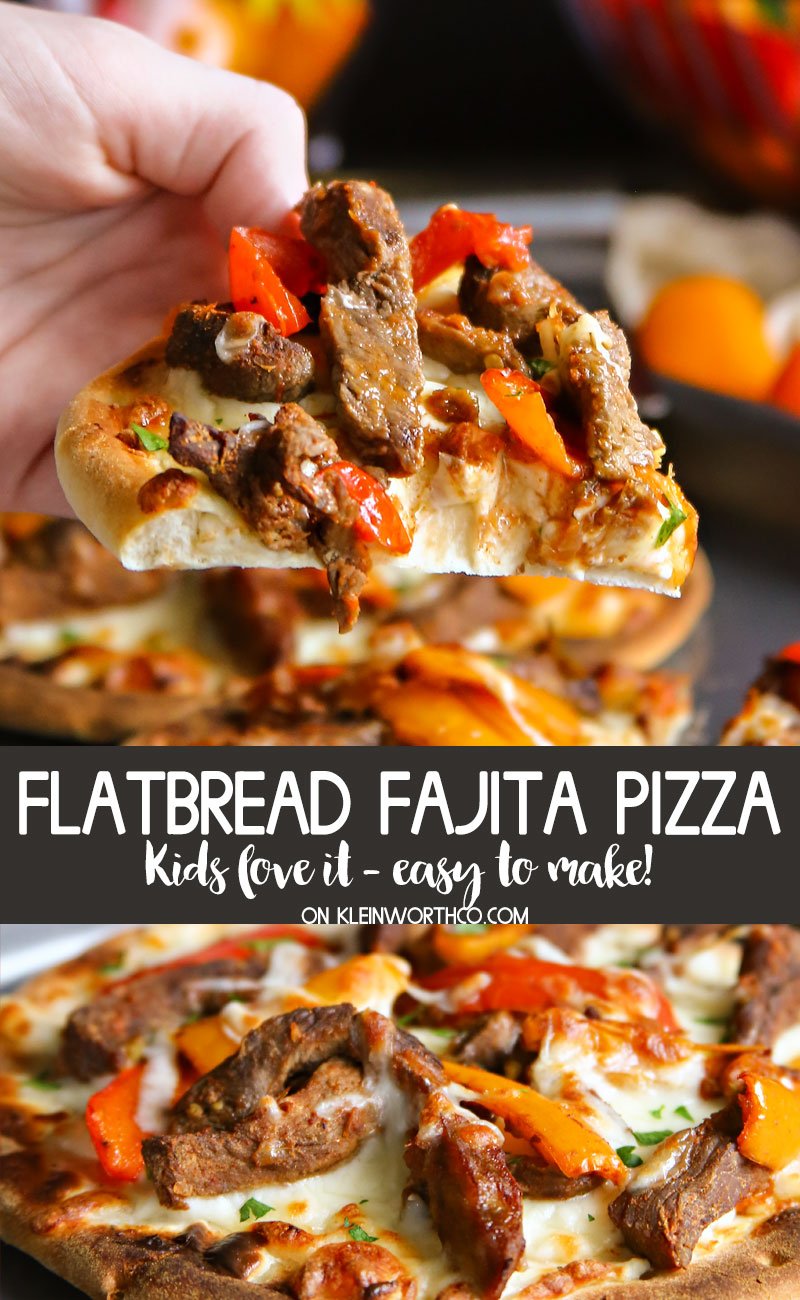 I sure love easy recipes, how about you? This time of year is already so busy, who needs to make dinner time complicated too? I'm all for simplicity when it comes to meals, but that doesn't mean they have to be boring or lack creativity or flavor. My easy slow cooker fajita recipe is a great addition to some flatbread & some creamy white sauce. My kids absolutely LOVE having a Flatbread Fajita Pizza for dinner. Check out how easy it is to make them.
Slow Cooker Fajitas
This post contains some affiliate links. Click here to read my full disclosure policy.
This post is brought to you in partnership with Divine Flavor. I thank them for supporting Kleinworth & Co. because it helps me to continue to bring to you amazing and inspiring content!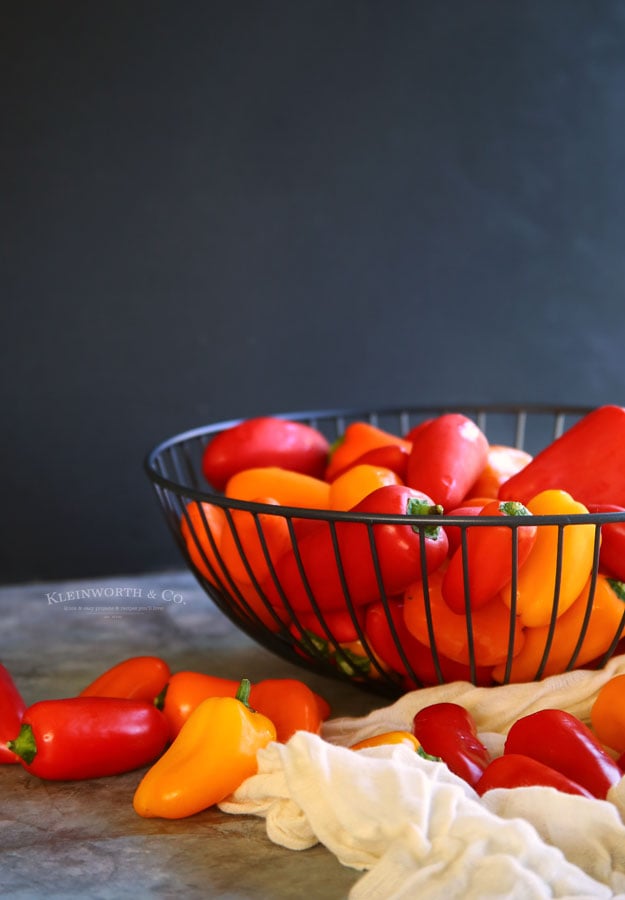 One thing we always have in abundance in our house are these sweet Tribelli Peppers from Divine Flavor. We use them in almost every savory recipe we create, including this one. They are so versatile & add so much flavor to our meals.
Just look at all that gorgeous color. I don't know about you, but I totally eat with my eyes & these just make me want to dive right in. The kids LOVE them.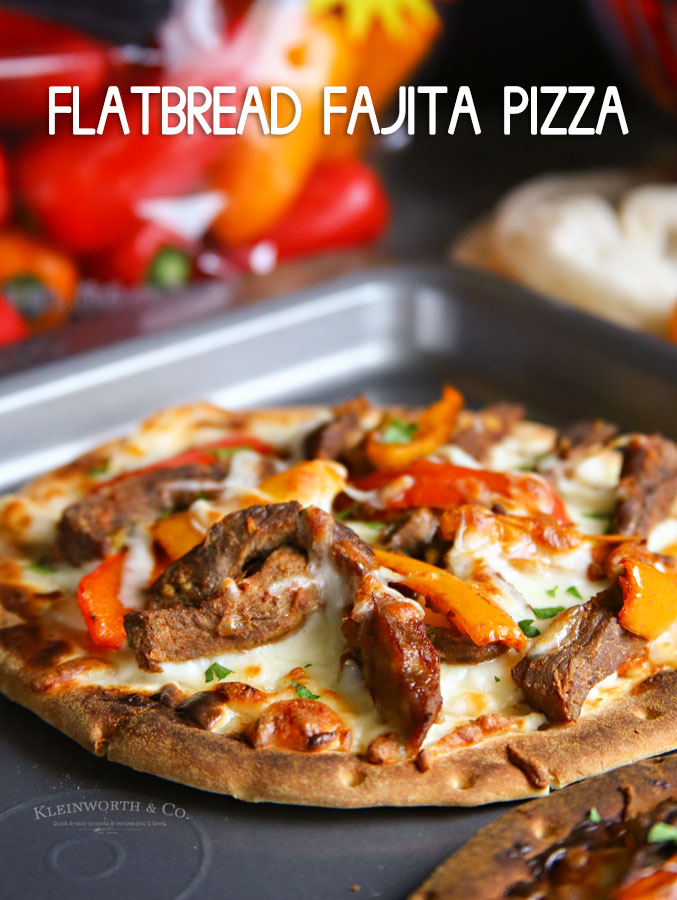 I just add a whole bunch of these peppers sliced up with some onion, steak & seasonings to the slow cooker & cover. I let that cook for several hours & before I know it, it's ready for me to add to the top of my flatbread. I'm telling you, it's so incredibly easy to do & the flavor – WOW, absolutely INCREDIBLE!
Flatbread Fajita Pizza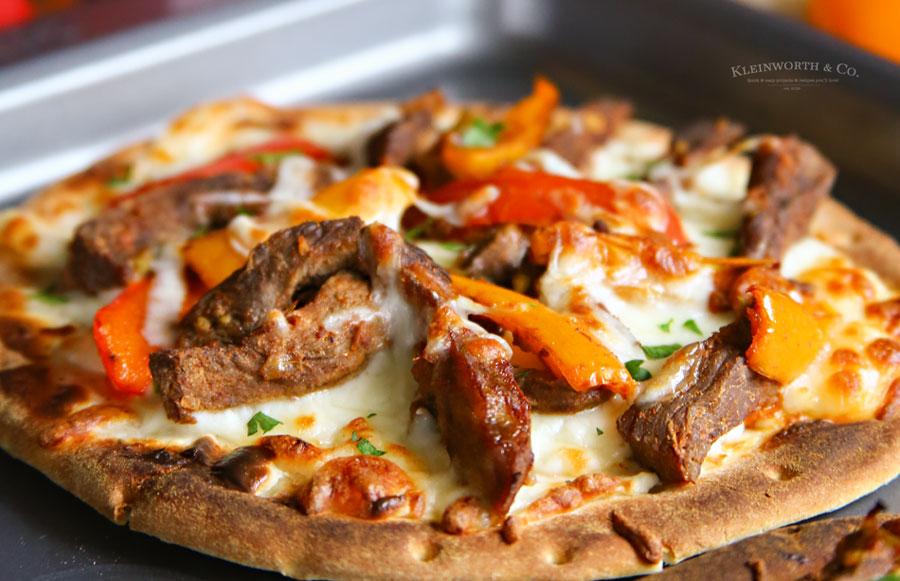 Divine Flavor believes in growing better food for a better world & taking care of both its people and the environment. They produce fresh, non-GMO grown foods in nutrient-rich, never over-farmed soil.
Be sure to bookmark your favorites here so you have them handy, or Pin them to your favorite recipes or projects board on Pinterest.
>>>I'm sharing the recipe over at Divine Flavor today – head on over there to print & make!<<<
I recommend making my Homemade Fajita Seasoning to keep on hand!
Looking for more recipe ideas with sweet peppers like these?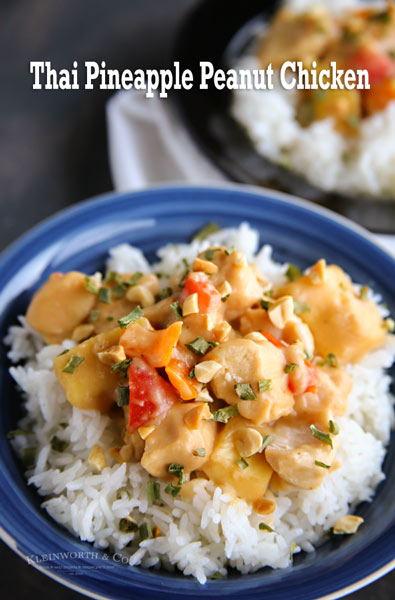 Slow Cooker Thai Pineapple Peanut Chicken