Easy family dinner ideas get even better when you add crockpot recipes like this Easy Mississippi Roast to the menu. Just toss & go for an AMAZING meal that the whole family will love. Serve over rice, mashed potatoes or even in tacos. It's a DELICIOUS dinner you will make again & again.
Easy Mississippi Roast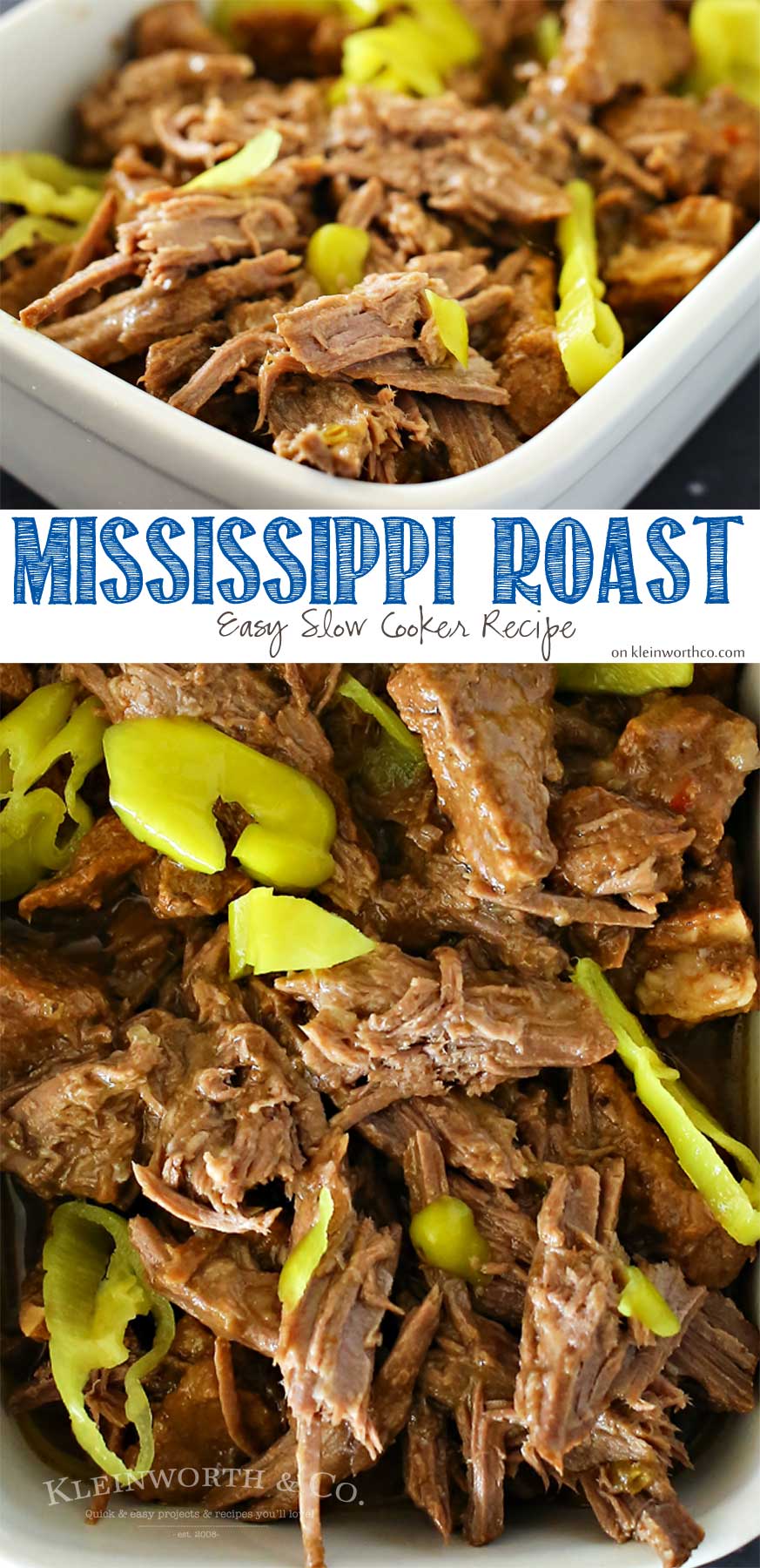 I have an obsession with pulled meat. Pork, chicken or beef – it doesn't matter how it's prepared or what type of recipe it is, if it's pulled or shredded – I'm all over it. I literally can't get enough. I am constantly trying new & creative ways to take my favorite recipes & twist them into something different so the kids don't get bored of having pulled meat every night. I wish I knew what it was that makes me crave it like I do, but I just love it. I mean, I could be completely stuffed from a meal, it could be 4am – it doesn't matter- if I see it I will immediately want to have some. This has been so bad before that I have immediately started preparing a dish no matter the time of day. When it crave it – there's no stopping me. Since it seems like I'm making these dishes all the time I figured I should start sharing more of them here with you. Of course one of my all-time favorites is Mississippi Roast. I mean, flavor packed pulled beef sprinkled with pepperoncini. Yeah- the whole family goes nuts for this one.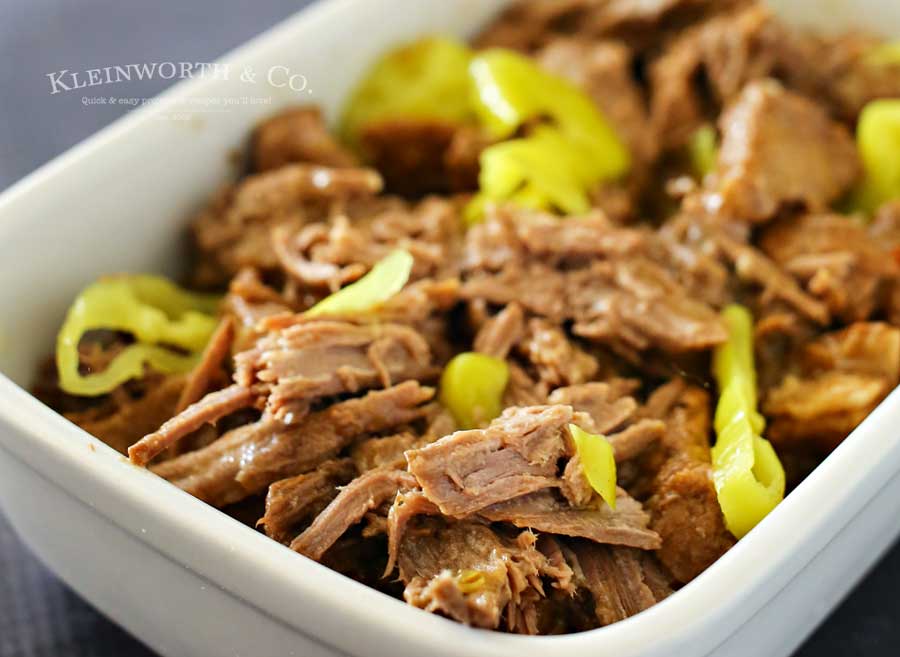 It takes just a handful of ingredients to make, which is great because who wants a whole lot of prep time?! For me, crock pot recipes should be simple, simple, simple. If it takes too long to prepare- I figure I may as well just make something on the stove top. To me crock pot means effortless & so the recipes I tend to make the most are the ones that are toss & go- just like this one.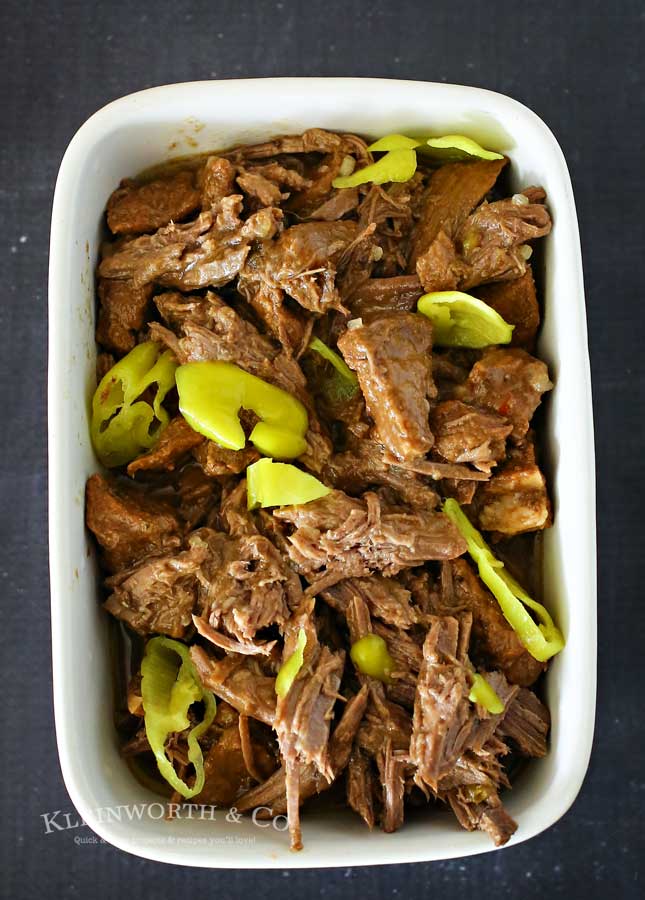 Now some people like to use the whole packet of the au jus. I feel it's a little too heavy on the salt/sodium content – so I just use half the packet & save the rest for the next time I make this recipe. It works out great.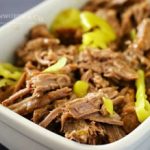 Easy Mississippi Roast
Easy Mississippi Roast that takes just minutes to prep.
Prep Time 7 minutes
Cook Time 10 hours
Total Time 10 hours 7 minutes
Ingredients
1 3-4 lb chuck roast
1 1oz dry ranch seasoning mix packet
1/2 of a 1oz Au Jus gravy mix packet
1 tbsp garlic powder not garlic salt
1 stick 1/2 cup unsalted butter
1/3 cup water
1/3 cup sliced pepperoncini
Instructions
Place water in the bottom of your slow cooker

Add in roast

Top with dry ranch seasoning, dry au jus powder & garlic powder

Place butter stick on top of seasonings

Sprinkle in your pepperoncini

Cover & let cook on low 8-10 hours or on high 5-7 hours

Meat is done when it pulls apart easily

Serve over rice, mashed potatoes or in tacos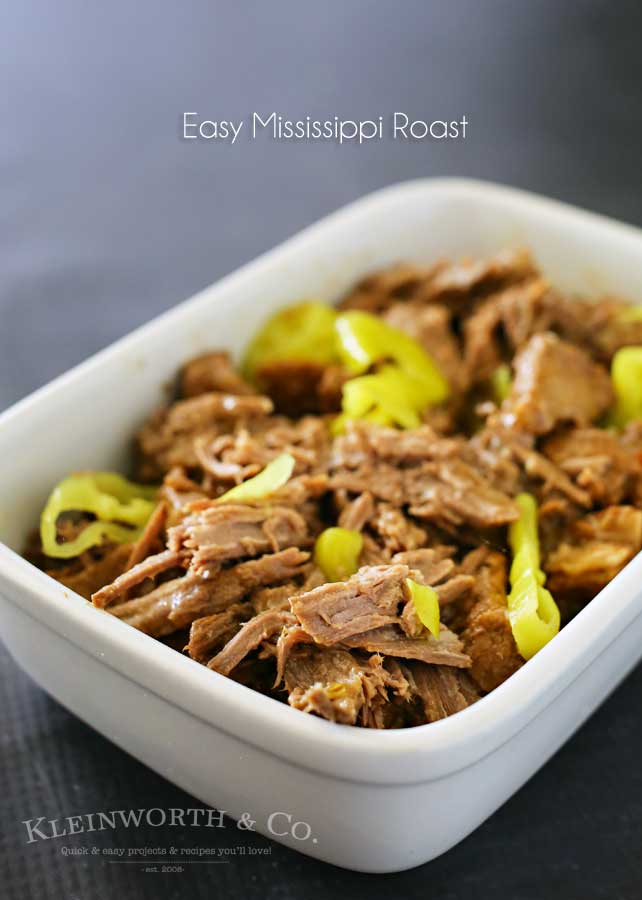 If you love a flavor packed roast recipe- this will be your new favorite. A must make in my book!
*This post contains affiliate links. If you purchase something from a link shown here, it helps to maintain the free content that I share.
FUN STUFF
Looking for more of our favorite easy family dinner ideas for the crock pot?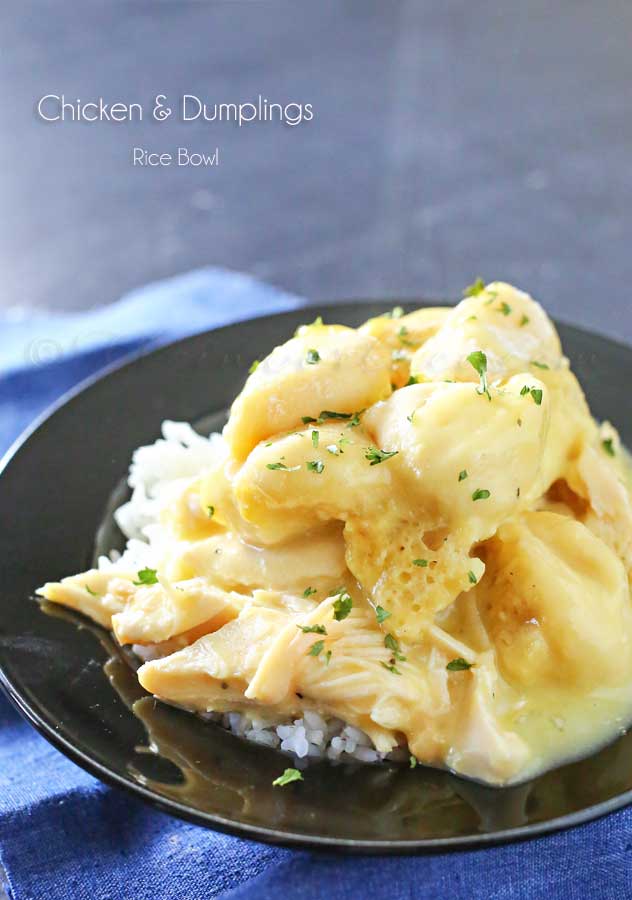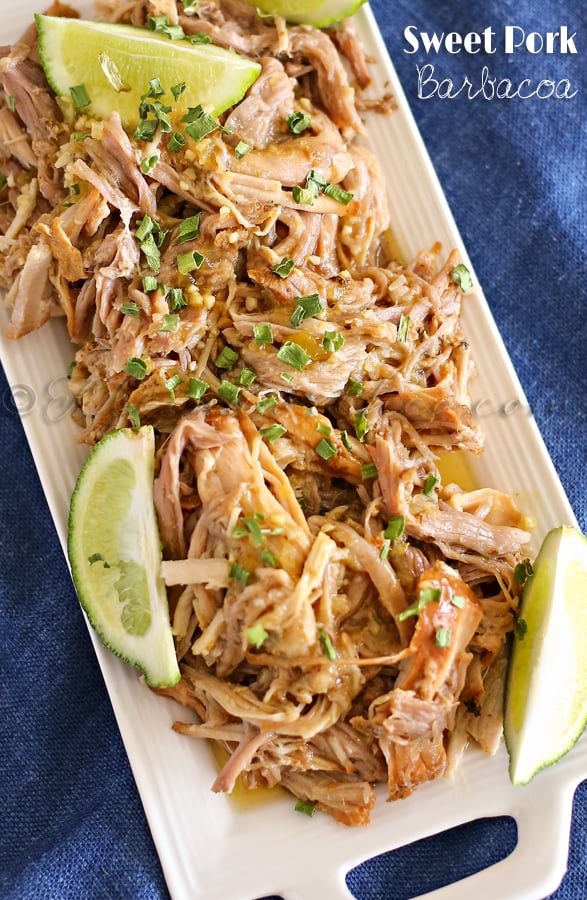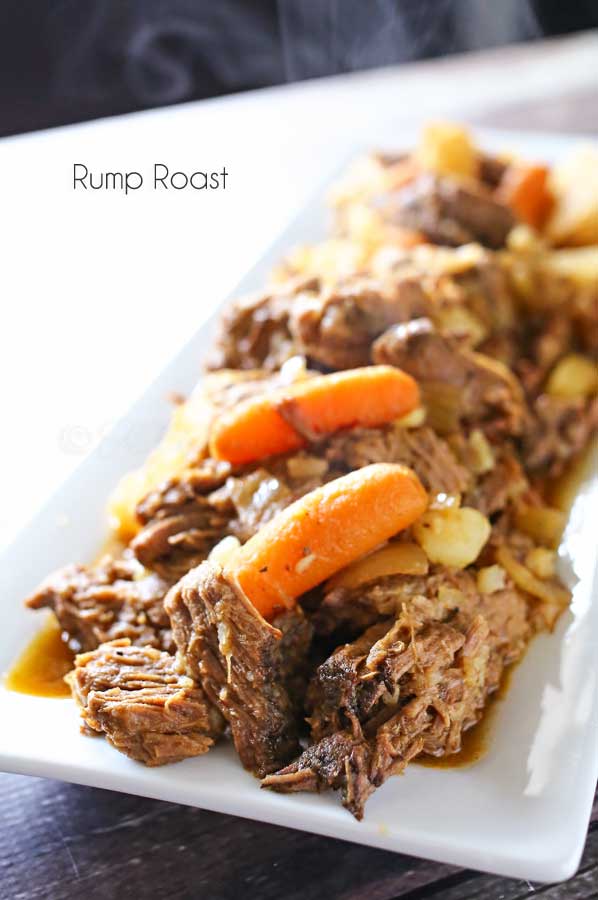 Don't miss these great ideas from these bloggers….
Diethood – Crock Pot Honey-Garlic Chicken
Eazy Peazy Mealz – Crock Pot Beef Stroganoff
To see where I am linking today- visit HERE
0