When it comes to the Christmas season, I am always looking for something unique to put on the table or to gift to friends and family. With the more recent advent of takes on traditional charcuterie boards, I decided to make a Christmas charcuterie board.
Yes, traditional charcuterie boards are typically filled with prosciutto, mortadello, and even more recently salami roses. But the new charcuterie board is all about a variety of tastes and flavors that doesn't revolve around meat.
PIN NOW TO SAVE FOR LATER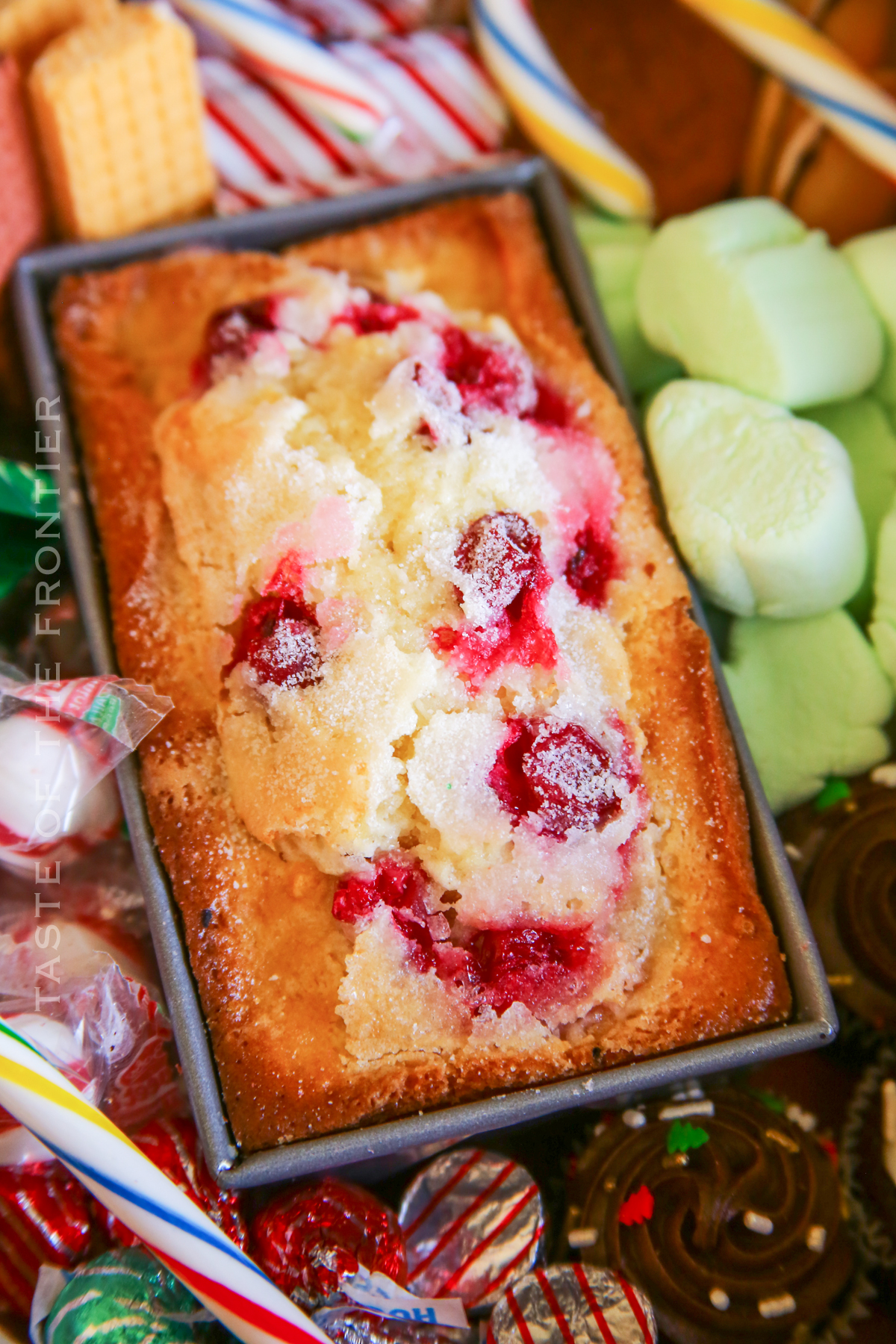 This board is about making a gorgeous presentation of a variety of holiday season sweets. It can be served on a wooden board like traditional charcuterie, or however else you like.
What I've also tried to share in this recipe is that you can box it to share it or send it, too. It's a fabulous gift for family and friends or a pretty present for a team of teachers.
Looking for fun ideas for a sweet and simple appetizer for holiday gatherings, or a cute treat for after Christmas dinner? Look no further than this holiday charcuterie board!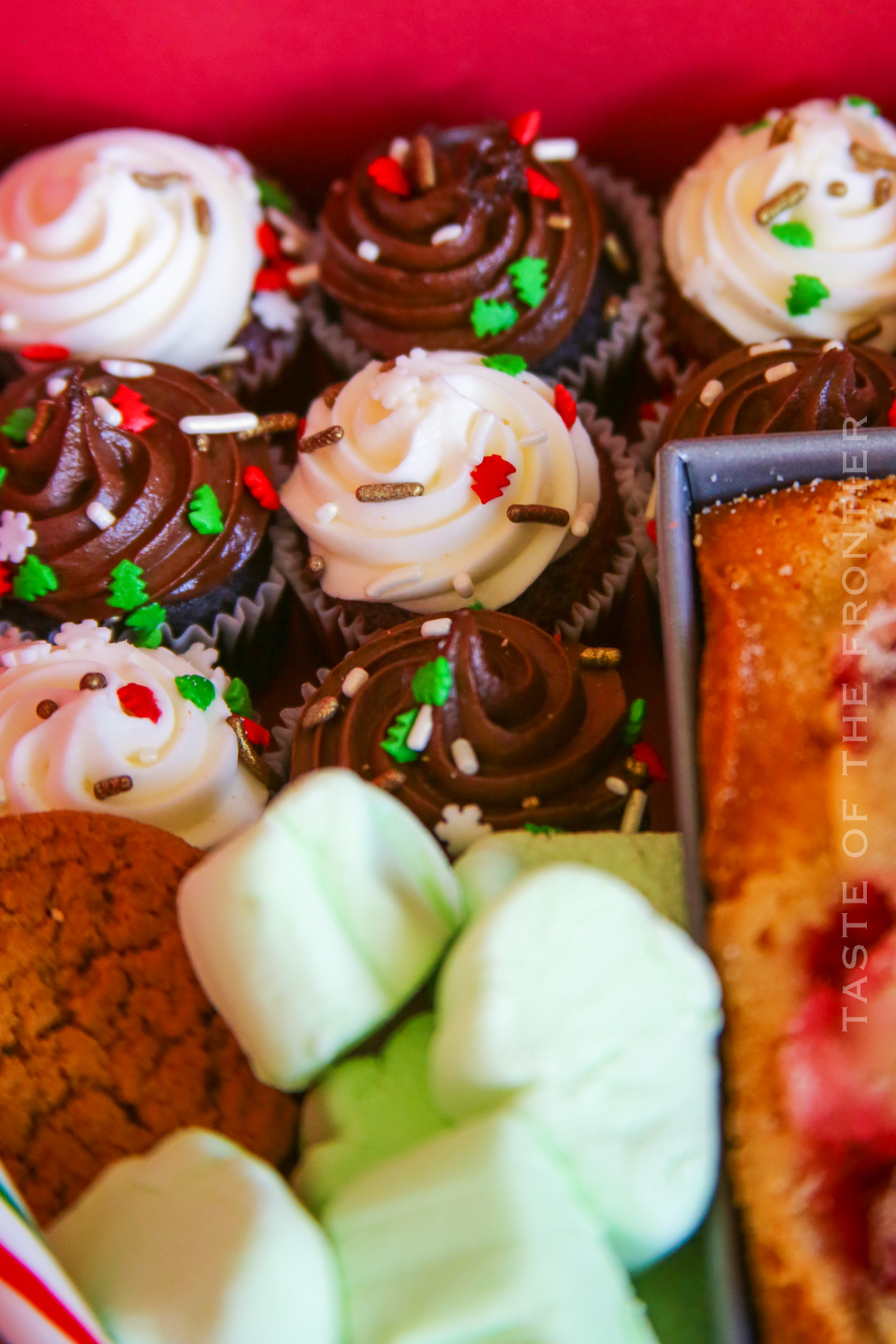 Common Questions about Christmas Charcuterie Boards
What do you put on a Christmas charcuterie board?
While a charcuterie board has historically pertained to an arrangement of meats, sometimes arranged next to an array of hard cheeses and soft cheeses, it's progressed more contemporarily into an overall term that refers to grazing boards of varied ingredients that are appropriate for a given occasion or even to highlight a particular main ingredient (like butter or cheese).
For this Christmas charcuterie board, we feature seasonally favorite sweets from baked goods to candies but it's an incredibly customizable recipe.
What are some tips for making a Christmas charcuterie board?
Make your board colorful and visually interesting. Place the various ingredients at different heights and next to contrasting colors and different shapes. If showcasing the board at home, feature some ingredients in small bowls adjacent to the board.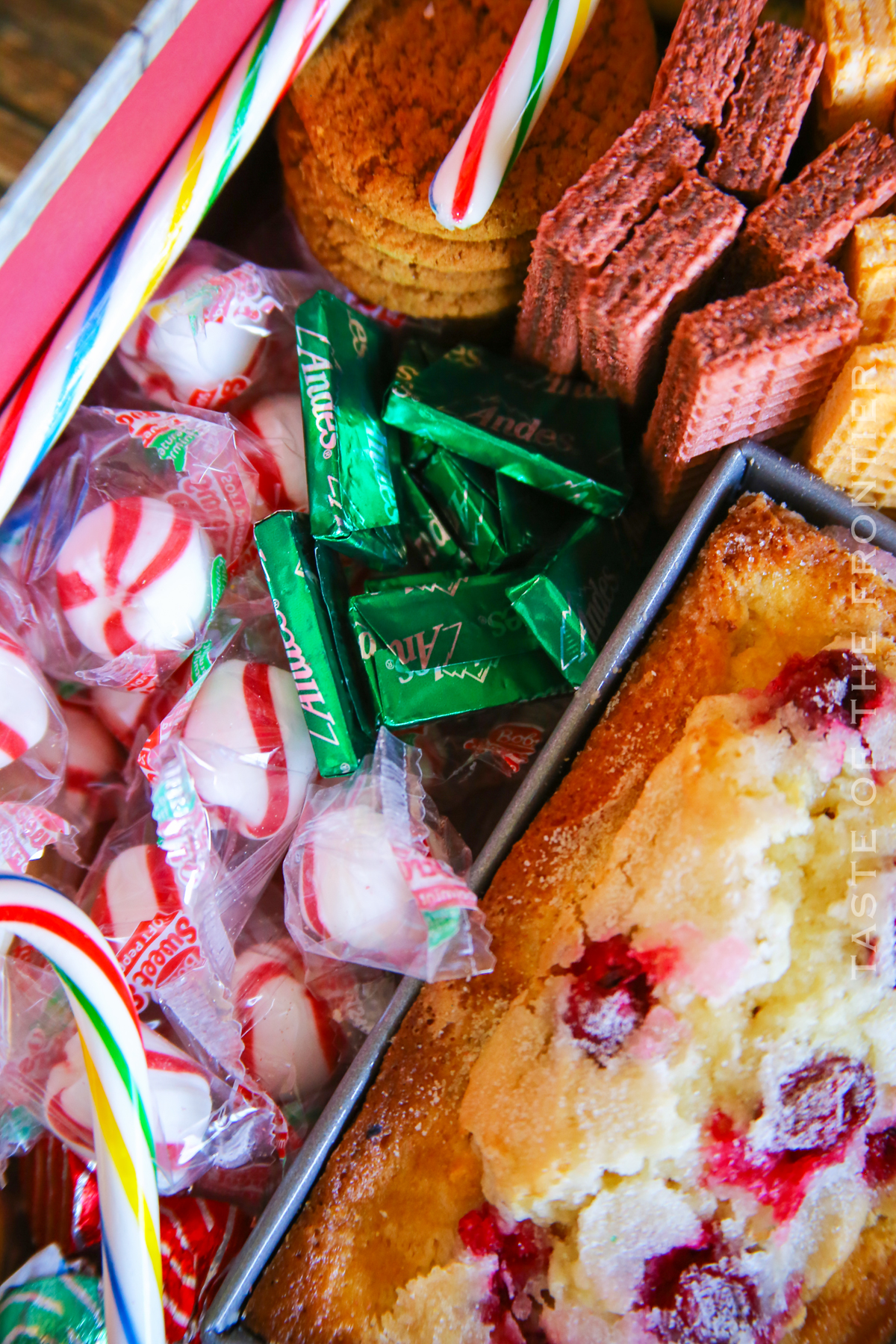 Can you make a Christmas charcuterie board ahead of time?
You sure can — that's the great thing about this beautiful board! Just make sure that the ingredients that are freshly baked are covered before serving so that they maintain their moisture and freshness.
Making a Christmas Charcuterie Board Ahead of Time
This dessert board (or box) is perfect for making ahead for family gatherings, holiday parties, or to send to family and friends. Just be sure to pay attention to how long some of the baked goods last before needing to be stored. Most have a window of 4 days to a week.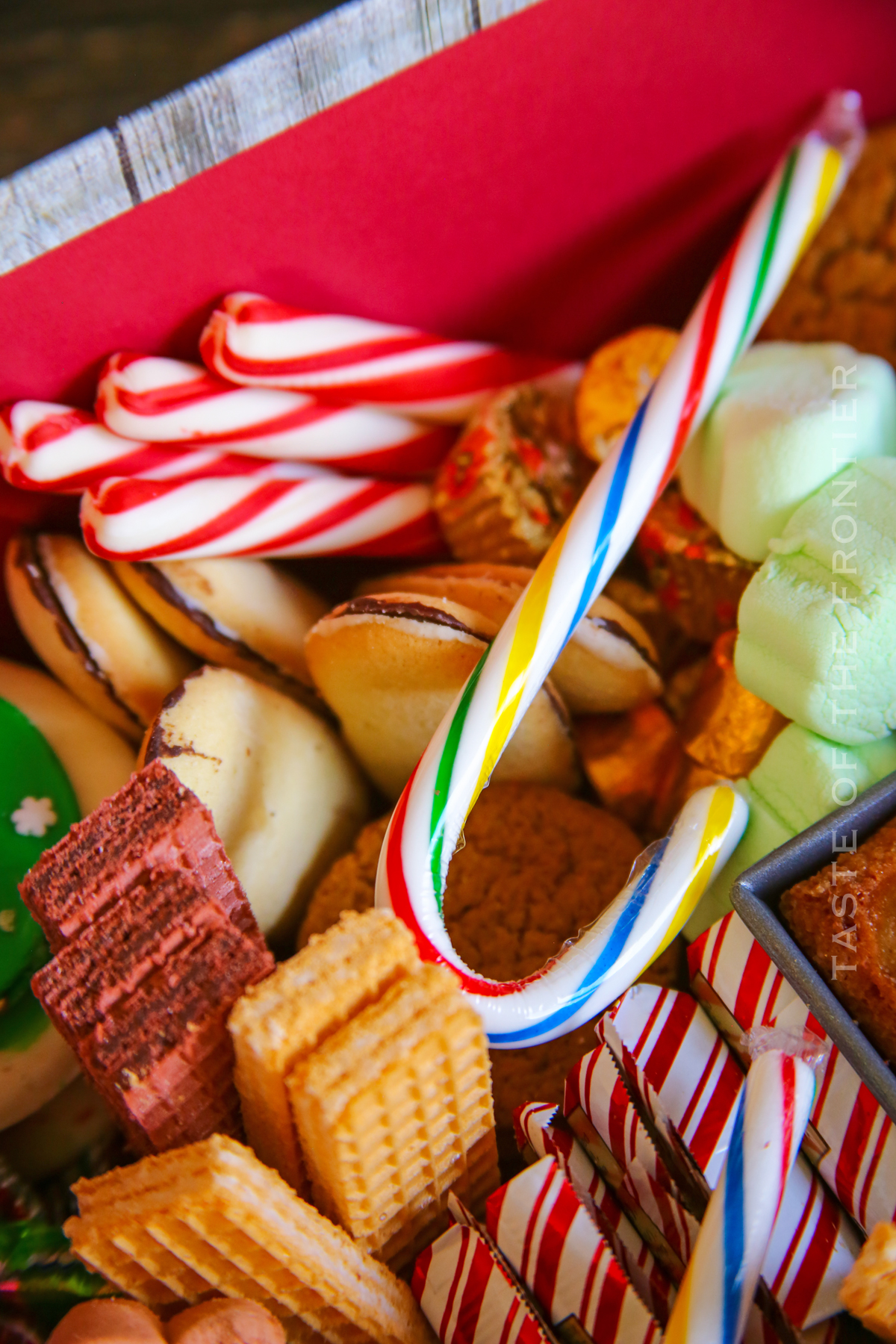 Storage
Since none of these items require immediate refrigeration, just make sure that if they are going to be at room temperature for a few days that the fresh baked goods are covered or wrapped tightly in plastic wrap.
Refrigerator: While you won't need to refrigerate the board, if you're giving a box as a gift you might want to include a card with instructions for refrigerating the freshly baked items. Most items last up to 4 days in the refrigerator.
Freezing: Most of these baked goods can last for up to 3 months in the freezer. Enclose a card letting recipients know if you're sending a box.
Tips For The Best Christmas Charcuterie Board
It's pretty easy to put this gorgeous charcuterie board together. But there are a few tips to make it the best board or box.
Stack everything at different levels. Making the box or board look aesthetically pleasing means varying colors, shapes, and textures — the ingredients are already multicolored and textured so it's up to you to find the prettiest way to present all of the goodies with your signature style.
Make sure that baked treats are fresh. Of course you want to serve the best baked goods at your house, but you also want to make sure that if you're gifting a box, especially if it needs to be delivered, that it's as newly baked as possible when it leaves your house.
Customize the boxes. Every one that you prepare needn't be exactly the same — include the treats that you know your gift recipients will enjoy the most.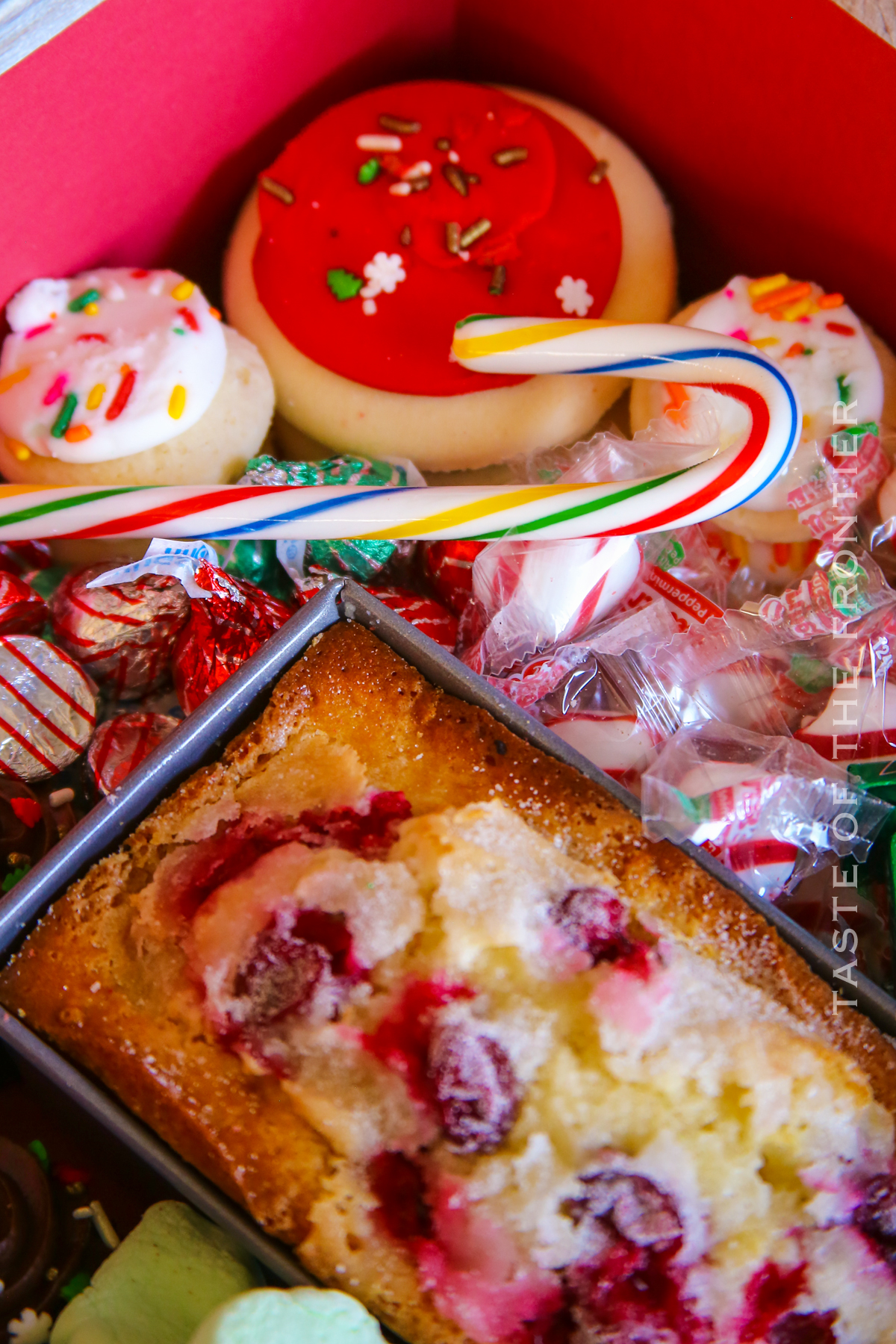 Ingredients
You'll need a bunch of ingredients to make a Christmas board or box, but not all of it is handmade. Some of these ingredients you can easily get from the grocery store.
Cupcakes – standard size
Cupcakes – mini
Candy canes
Hershey kisses
Peppermint candies
Wafer cookies
Peppermint bark or Oreo Peppermint Bark
Andes mints
Gingerbread marshmallows
Tree-shaped marshmallows
Candy cane sticks
Reese's mini peanut butter cups
Mint milano cookies
Kitchen Supplies You'll Need
The best thing about this recipe is that whether you're serving it or gifting it, the supply list is small.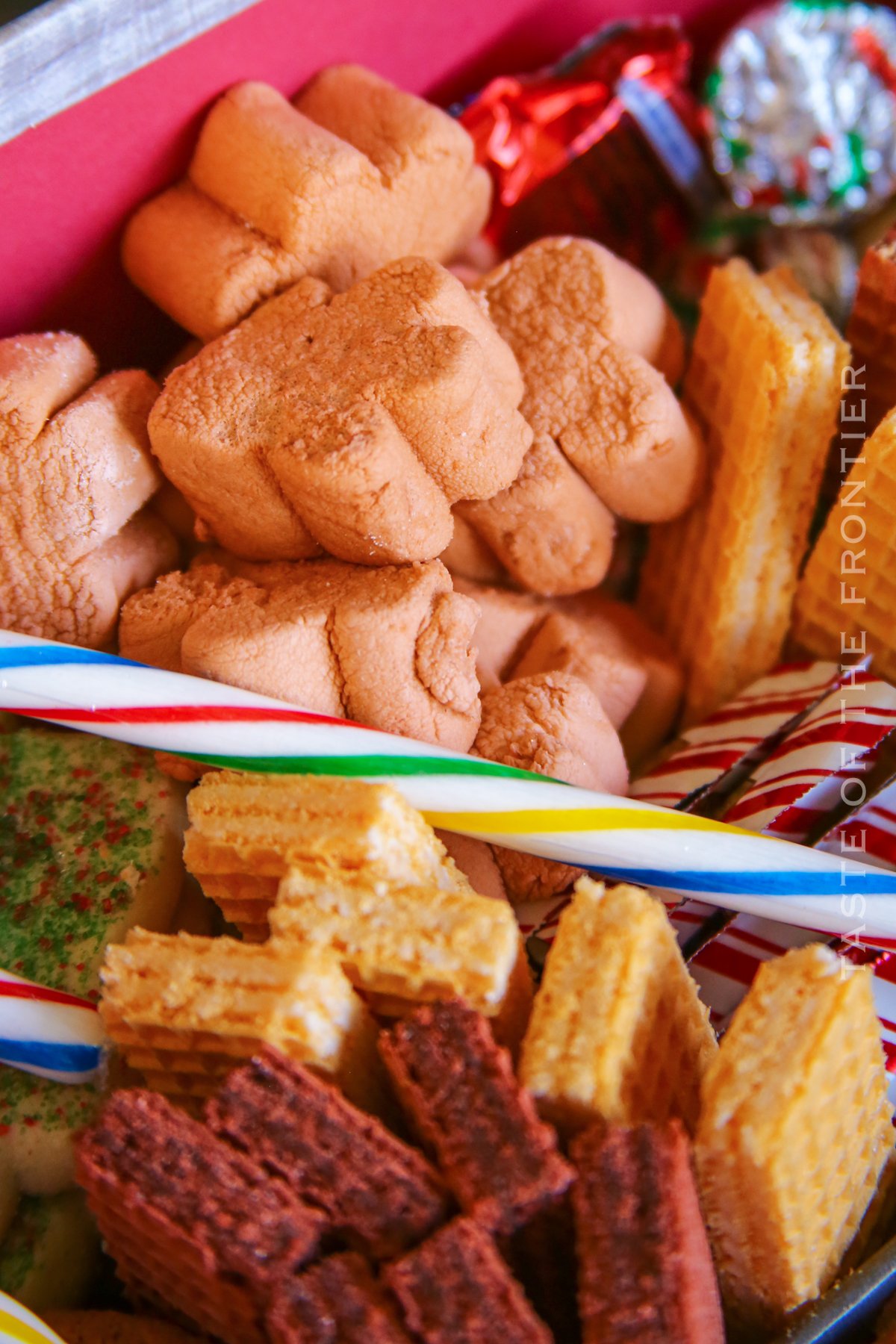 How to Make a Christmas Charcuterie Board
Whether you're making this as a board to serve, or for a box, there are some basics to follow to feature all of the sweet treats.
Place larger baked goods like the cranberry cake in the center. Then, place the cupcakes around the outside edges of the box, varying the cupcake sizes for visual interest.
Next, stack cookies throughout the box (or on the board) at varying heights.
Place the other treats like candies and marshmallows into empty spaces.
Finally, use the small candies to fill in any leftover spaces or, if using a board, serve them alongside in a small bowl.
What to Serve With a Christmas Charcuterie Board
You can serve nearly anything with this! Here are a few ideas to make this the perfect centerpiece to your holiday celebration.
Hot chocolate – Nothing is a better complement to a board of sweet goodness like a steamy cup of hot chocolate.
Cocktails – Throwing a party and setting this out? Offer up some espresso martinis or spiked eggnog. 
Milk – Just like Santa, everyone enjoys milk with their sweets. Offer milk alternatives, like oat milk and almond milk, too.
Tea – Some of these sweets pair particularly well with a hot cup of black tea but you can also serve fruity or earthy herbal versions.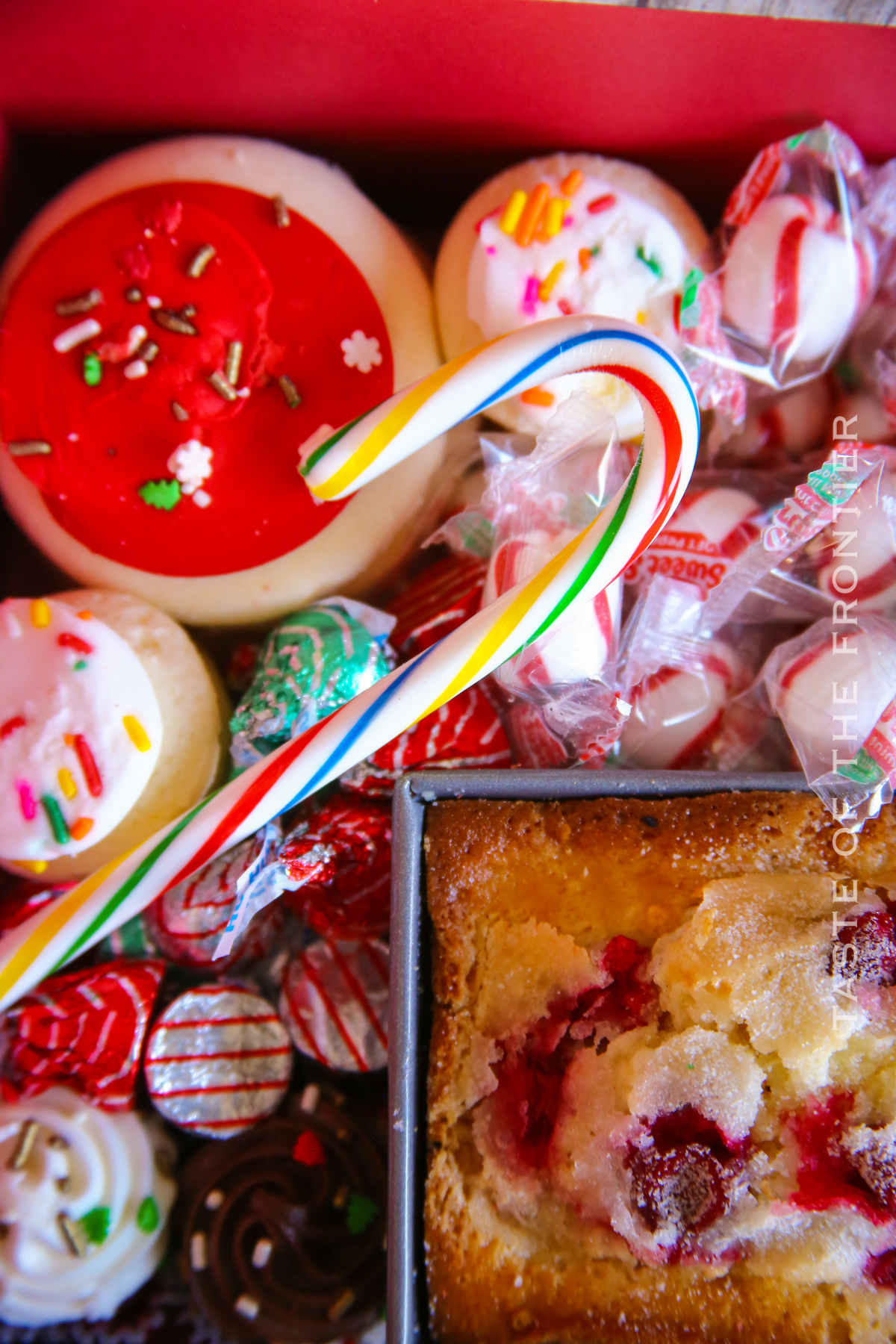 Why You Should Make a Christmas Charcuterie Board
Whether you're hosting a holiday party or you're sending this to a friend, there are tons of reasons to put together this easy holiday board.
Unique – Most people are accustomed to a traditional charcuterie board with various meats — this offers a new and interesting way to showcase desserts.
Customizable – You can change this up based on what you know your guests or gift recipients like.
Versatile – You can just as easily do this as a board at a party as you can box it up as a gift for family, friends, or teacher gifts. You can even leave it out for your regular delivery drivers and postal workers to take what they like during the holidays.
Variations and Add-ins
This festive charcuterie board is one of the best party foods or food gifts you can make during the holiday season. Here are a few ideas to make it even more personalized or interesting to up your Christmas party game.
Savory – Throw in some savory items to make the box or board extra special — consider cheeses or meats that can be enjoyed with the sweets. A baguette or some focaccia or ciabatta (homemade or not) will act as a good accompaniment.
Jams – Nearly everyone loves preserved fruits — toss in a jar of homemade (or store-bought) fig jam to channel the season's flavors, or add a jelly that you jarred this year.
Cookies – Add some chocolate chip cookies for tradition's sake or some stained glass cookies to make for an extra-pretty presentation.
Hot chocolate – If gifting this, give a nod to the chocolatey goodness that goes with all sweets and add a few packages of high-quality hot chocolate that's store-bought or packs of a homemade hot chocolate mix.
Fresh fruit – In addition to all of the sweet baked goods and candies, a little bit of fresh fruit like green grapes or berries can lighten and brighten the board.
Garnish – A great way to make this board spectacular is to garnish it with fresh rosemary — sprigs of rosemary or other beautiful green herbs will bring beautiful green, festive color to the board.
Pretzel sticks – Include a salty addition, like pretzels (even half-dipped in chocolate), for another potential savory snack.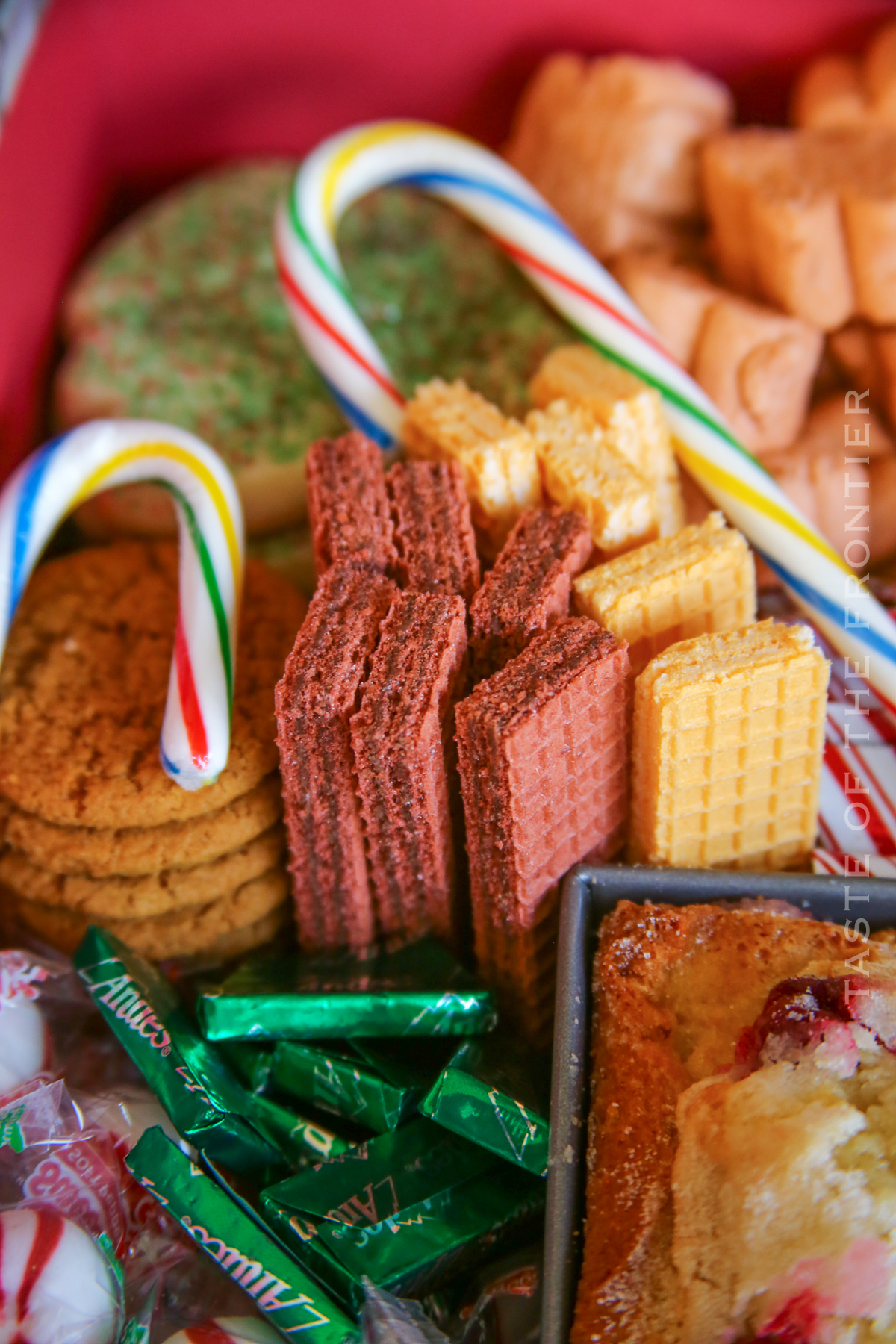 ---
If you love this easy Christmas Charcuterie Board – Gift Box recipe, you're going to love these other holiday food gift ideas that would be a great addition to this box too. Please click each link below to find the easy, printable recipe!
Microwave Peanut Brittle
Microwave Peanut Brittle is one of the quickest and easiest holiday candy recipes with a taste just like grandma's classic recipe you grew up with.
Check out this recipe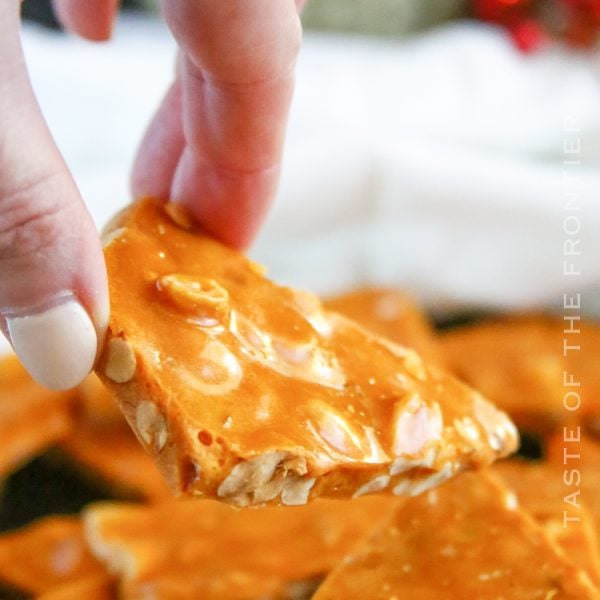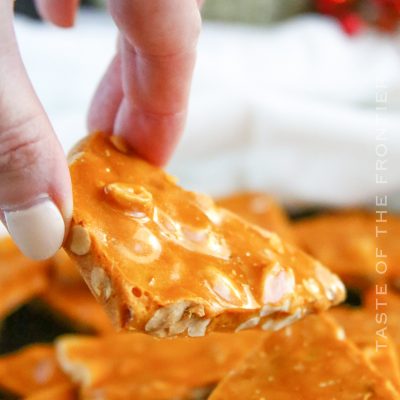 Peppermint Snowball Cookies
When you need a pretty addition to your holiday cookie tray try these tasty, beautiful, and easy peppermint snowball cookies.
Check out this recipe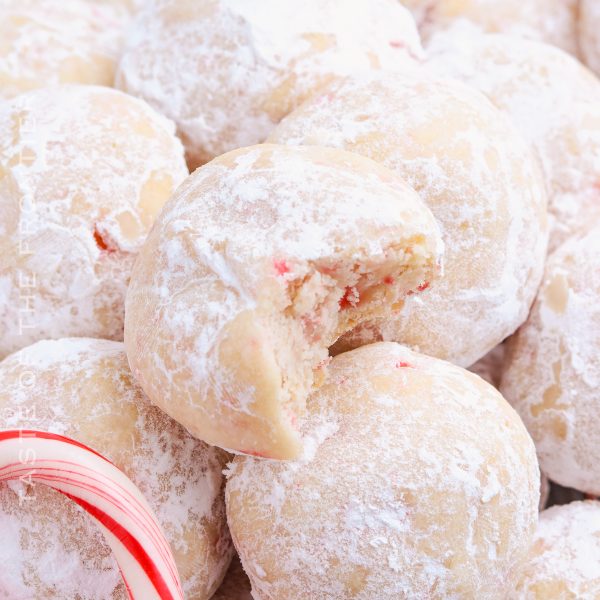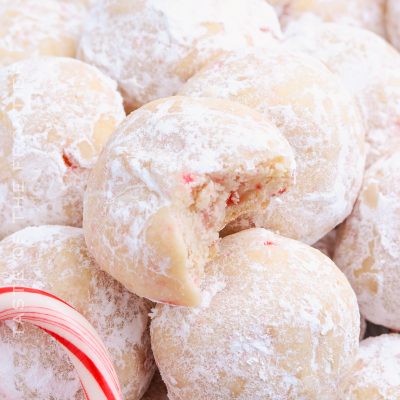 No-Bake Chocolate Haystacks
No-Bake Chocolate Haystacks are a classic holiday treat. They are easy to make with just 4 ingredients, PLUS they keep well when included in care packages.
Check out this recipe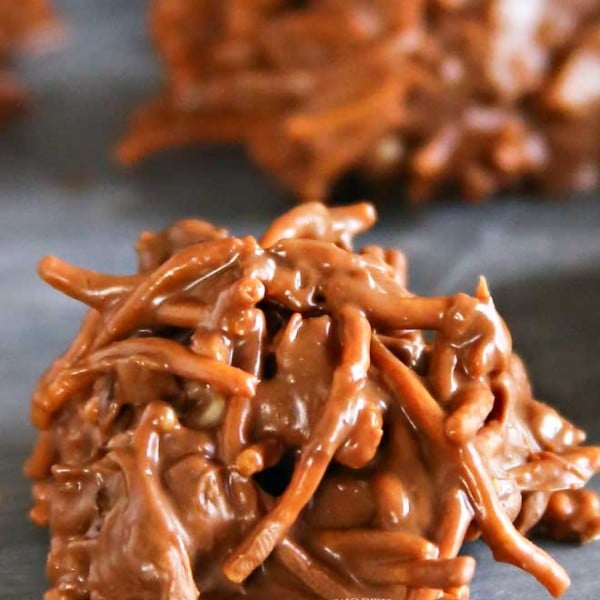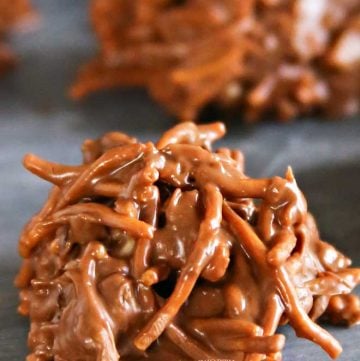 Christmas Puppy Chow
Christmas puppy chow is a festive holiday version of the traditional easy-to-make treat. It's hard to find an easier holiday dessert recipe!
Check out this recipe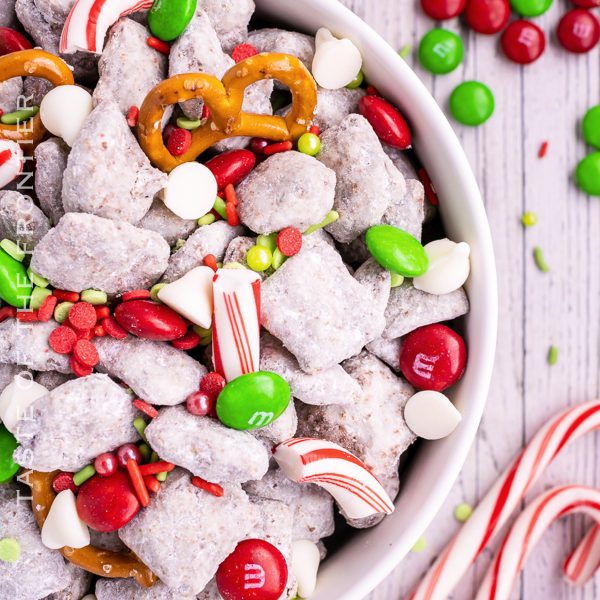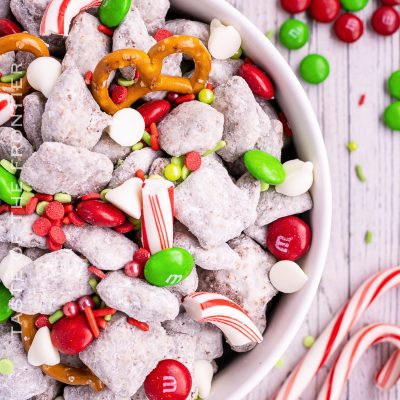 Buckeyes
Peanut butter and chocolate are a classic pairing – these traditional buckeyes are the perfect no-bake candy to bring those flavors together.
Check out this recipe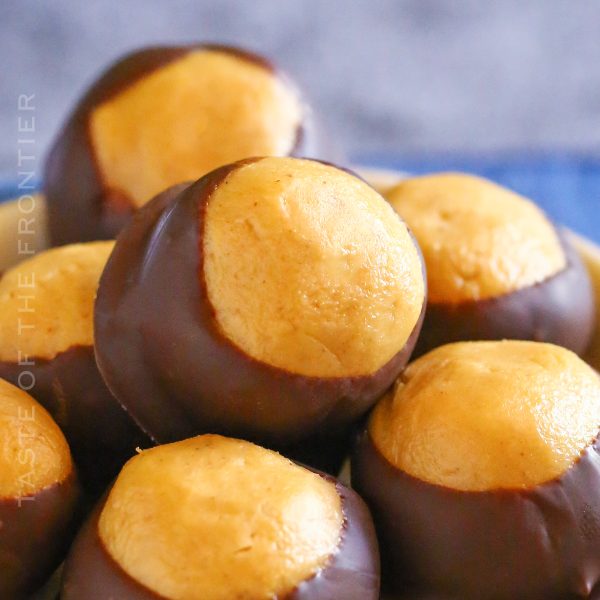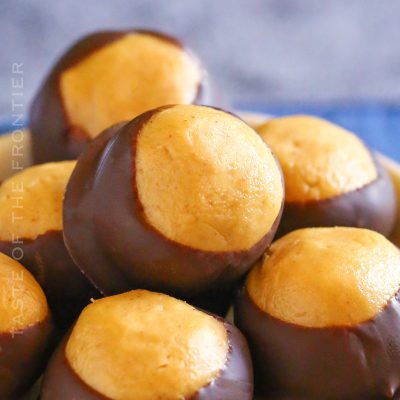 Hot Chocolate Bombs – Numerous Flavors
Hot Chocolate Bombs are chocolate spheres in numerous flavors full of cocoa mix, marshmallows, sprinkles & more! They open in hot milk making for a fun surprise inside! Check out these with chocolate, peppermint, sugar cookie, pumpkin spice, white chocolate, red velvet and eggnog flavors! PLUS heart-shaped ones for Valentine's Day & rainbow marshmallows for St. Patrick's Day!
Check out this recipe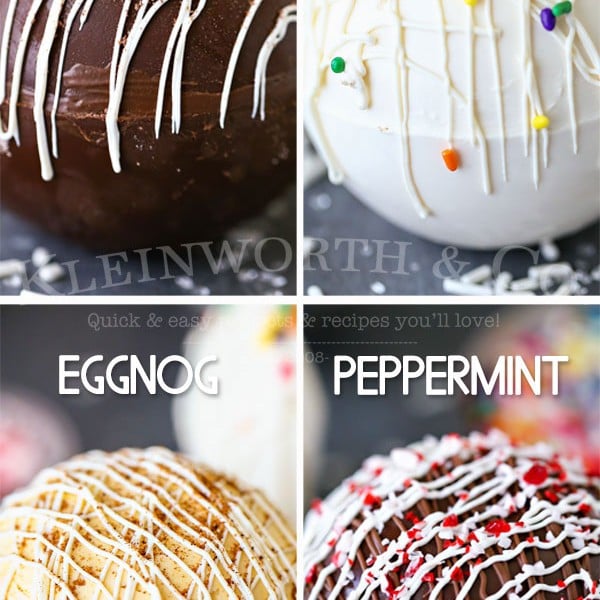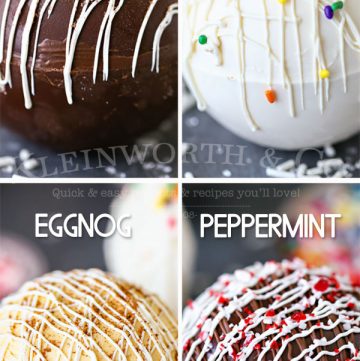 Other Creative Holiday Ideas and Recipes
---
If you love this recipe for Christmas Charcuterie Board – Gift Box as much as I do, please write a five-star review, and be sure to help me share on Facebook and Pinterest!
---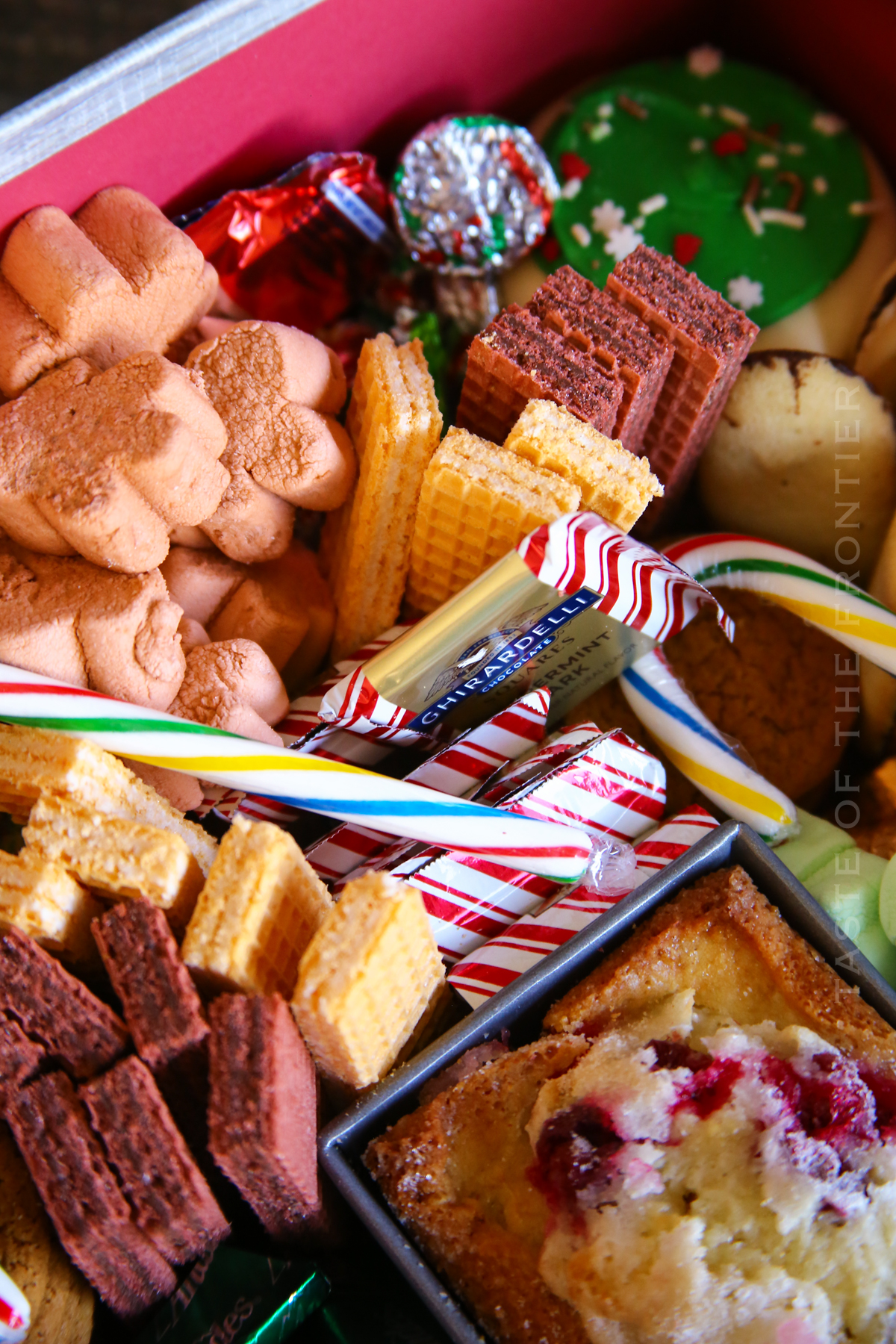 ---
CONNECT WITH TASTE OF THE FRONTIER!
Be sure to follow me on my social media, so you never miss a post!
---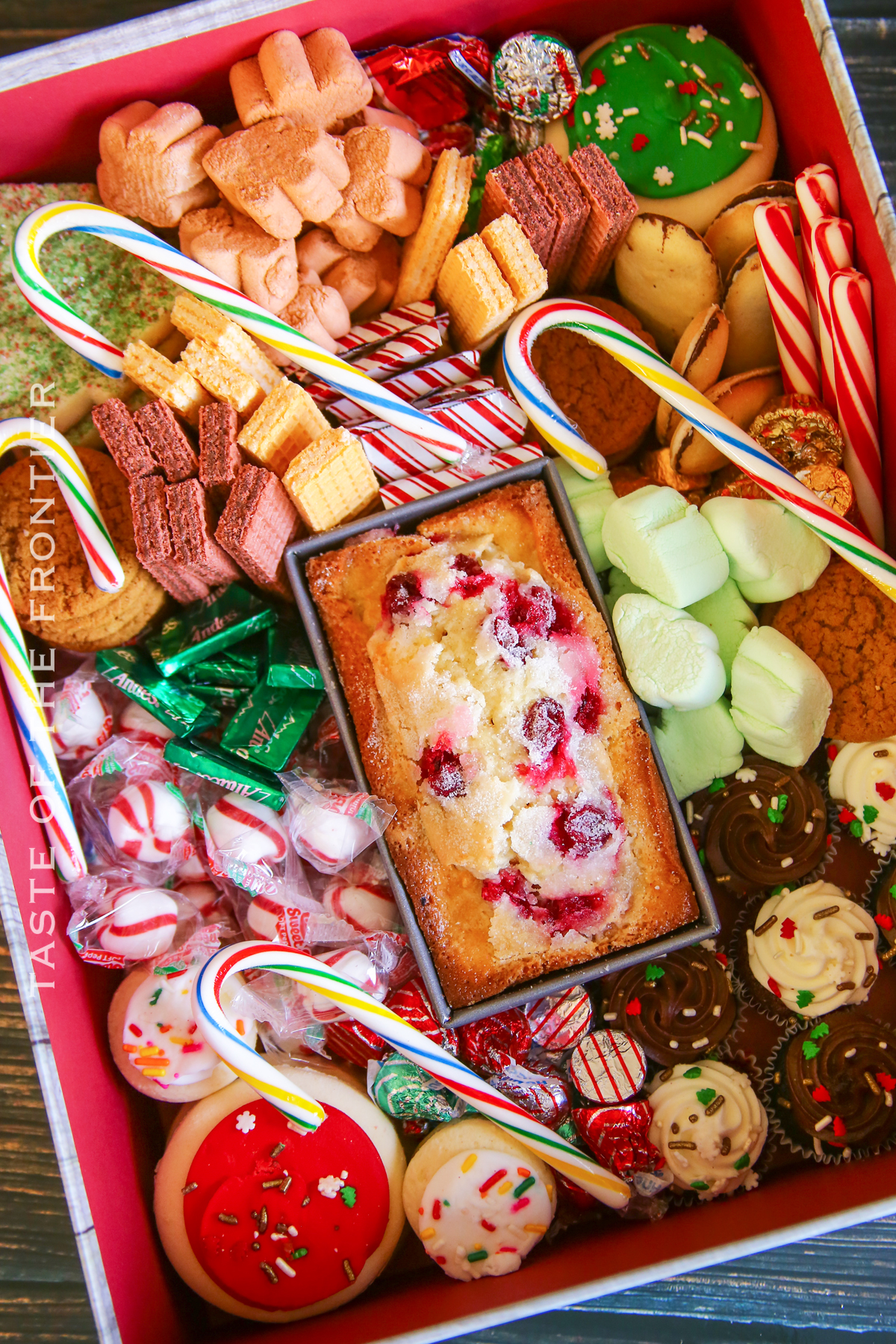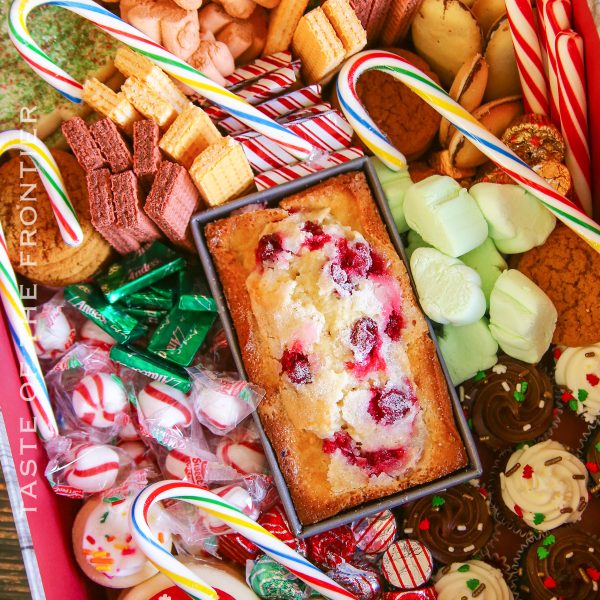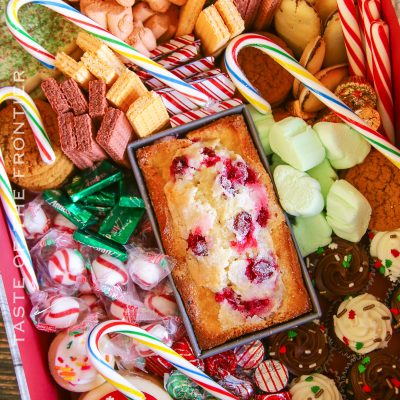 Rate this Recipe
Christmas Charcuterie Board – Gift Box
A Christmas charcuterie board is a unique holiday dessert spread but it also makes the best teacher gift or gift for your delivery drivers.
Ingredients
cranberry bread

lofthouse cookies

gingersnaps

sugar cookies

cupcakes – standard size

cupcakes – mini

candy canes

Hershey kisses

peppermint candies

wafer cookies

peppermint bark

Andes mints

gingerbread marshmallows

tree-shaped marshmallows

candy cane sticks

Reese's mini peanut butter cups

mint milano cookies
Instructions
Start with the the larger items that will fill in the center – here we did the cranberry cake and the cupcakes around the sides since those will take the most space on the board or in the box. Arrange them around the board, in an aesthetically pleasing way.

Then add the cookies of different types, stacking them around the other items to give height and visual interest. You can also fan out the cookies individually if desired.

Fill in the open spaces with candies, marshmallows and any other goodies you have chosen to add.

Either sprinkle the small candies in any remaining open spaces or place them in a small bowl or two if you have a bit more space.
Notes
Note – total time is for arranging the board or gift box with all ready-made purchased ingredients. This does not include the time it will take to make any of these ingredients homemade before adding them. 
Due to the countless variables in the ingredient list – nutrition has not be calculated.
Nutritional information for the recipe is provided as a courtesy and is approximate. Please double-check with your own dietary calculator for the best accuracy. We at Taste of the Frontier cannot guarantee the accuracy of the nutritional information given for any recipe on this site. Erythritol carbs are not included in carb counts as it has been shown not to impact blood sugar. Net carbs are the total carbs minus fiber.
Love this recipe?
Follow @KleinworthCo for even more tasty recipes!
Reader Interactions