Welcome to Day 3 of my 7 Days of Memory Making ~ Holiday Recipe Series
I am taking a MUCH NEEDED break from my usual blogging routine this week in preparation for prepare for our long distance move. But don't worry, this blog will not be abandoned.I have teamed up with the FABULOUS Danelle from Let's Dish Recipes to bring you some really great recipes this week.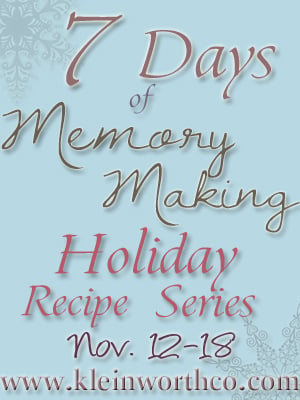 For me- the holidays are just not the same without Chocolate Truffles. They are so decedent & rich- I can't get enough. For years I wanted to make some. I always thought they would be too time consuming or difficult. Then I came across a recipe similar to this one & realized that these were something I could easily put together. I tweaked the recipe to fit my tastes & here you go. I love this Chocolate Truffle recipe because it's so simple & so quick – which makes them a must in my book. They give the appearance that I spent a ton of time slaving away in the kitchen but that is just not the case. These won't last long- I promise.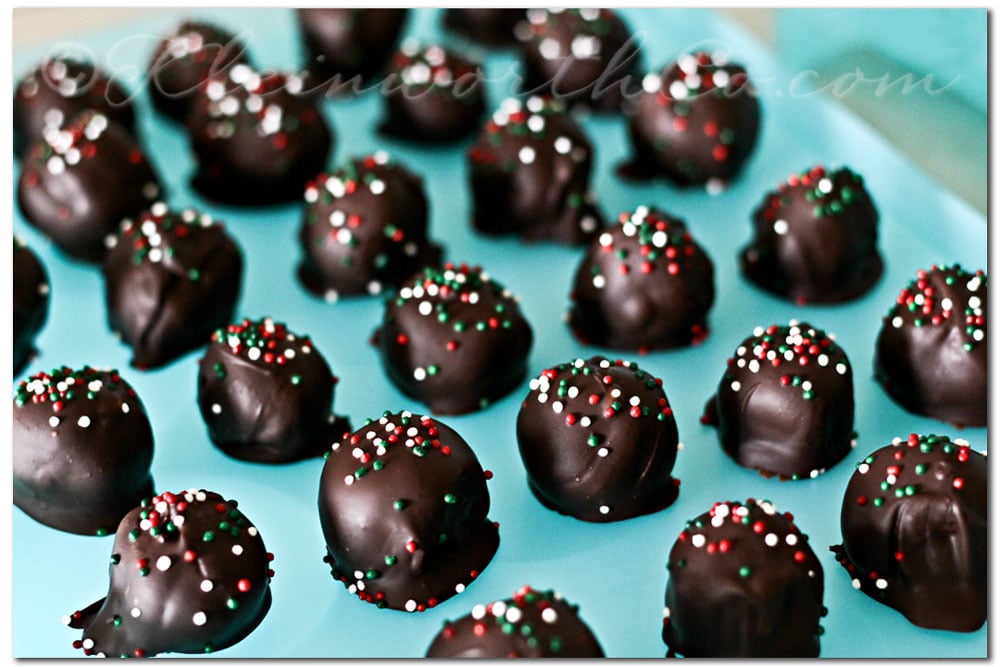 Chocolate Truffles
Crazy easy - 3-Ingredient chocolate truffles for any occasion!
Servings: 36
Ingredients
20 ounces Bakers Semi-Sweet Chocolate 20 total squares (1 ounce each)- divided
8 oz cream cheese
Decorations like sprinkles nuts or crushed up candy canes
Instructions
Melt 8 of the chocolate squares in a double boiler. Let cool to almost room temperature but still in a liquid state.

In a mixer bowl, beat the cream cheese until creamy.

Blend in the melted chocolate. and then refrigerate until firm.

Shape into balls, scooping with a melon baller works well. Place on a baking sheet lined with parchment paper.

Chill for 1 hour.

Melt the remaining chocolate in a double boiler.

Dip truffles in the melted chocolate to coat.

Return to the baking sheet & sprinkle with decorations or immediately dip & roll into your decorations.

Refrigerate on the lined baking sheet for at least 1 hour to firm up.

Store in a tightly covered container in the refrigerator.
Be sure to check out my Chocolate Dipped Marshmallows too.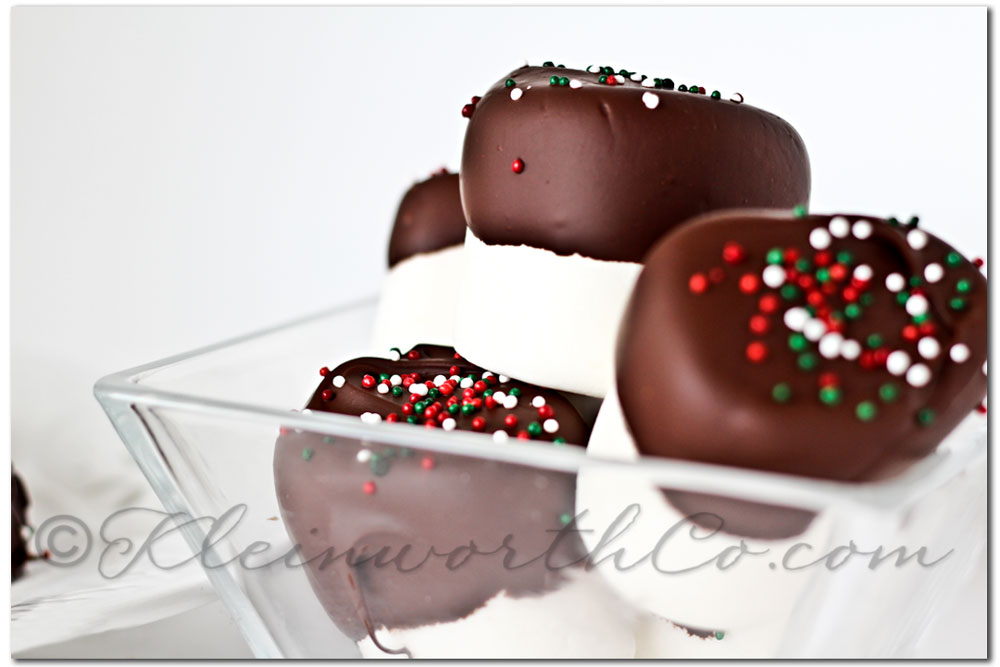 Be sure to come back tomorrow for a Day of Cookies
Don't forget to come back & join me on Mondays for Project 52
To see where I am linking today- visit HERE