You all know I absolutely love a tasty little snack with my coffee on the weekends. We did a huge Costco run & picked up a ton of produce. Is it just me- or do they always have the best produce? We literally filled our cart to the point that the checker girl asked us if we were having some sort of party. 🙂 hehehe – No, just stocking up on produce. I'm sure she thought we were nuts. But anyhow- one thing I picked up was blueberries. The family loves anything made with blueberries. Put a little in the oatmeal with a little bit of Blueberry Freezer Jam. Mmmmm – so good. Or maybe a little slice of this Blueberry Swirl Pound Cake. So yummy.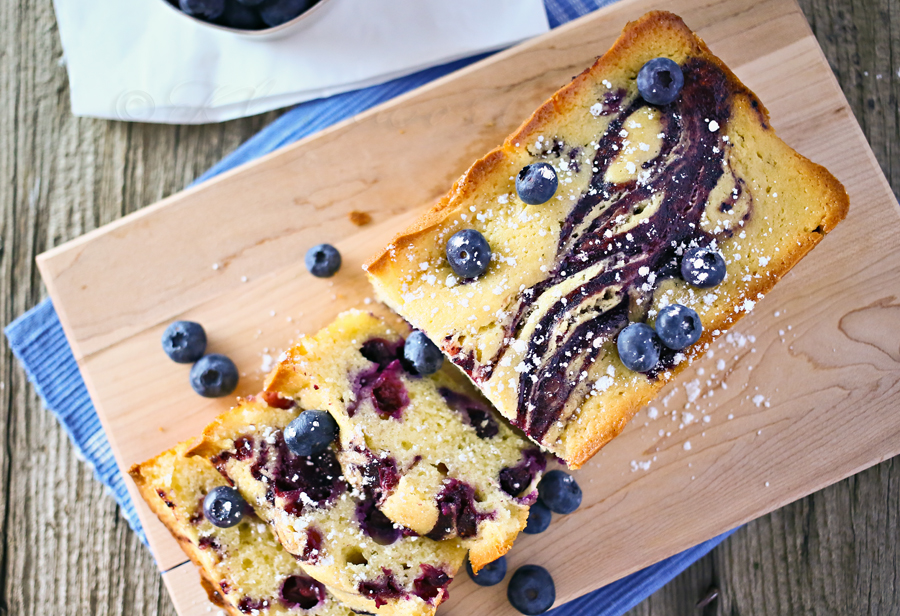 Just look at those colors!!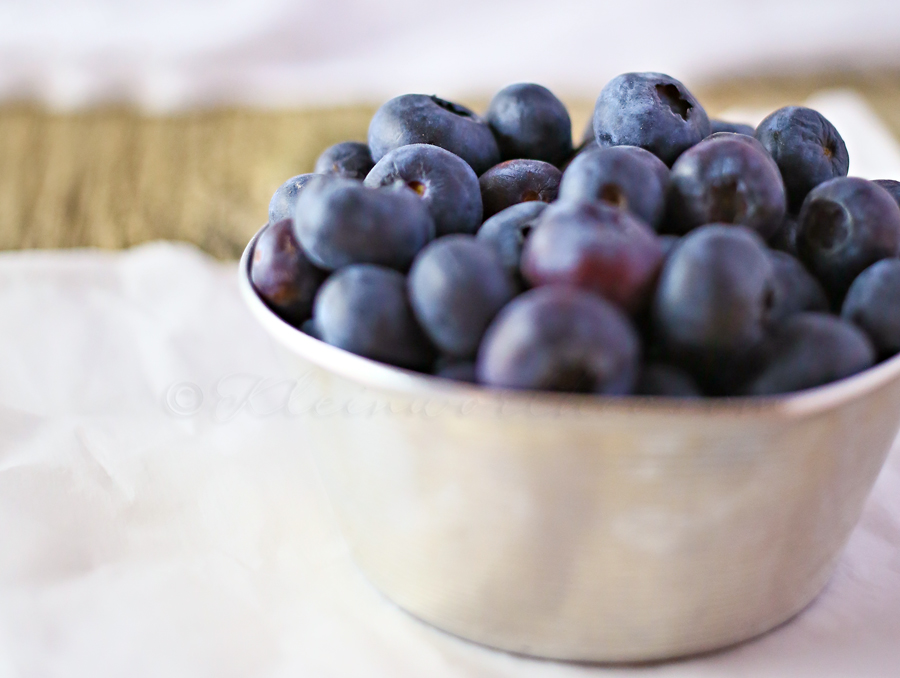 The shades of blue just make me happy.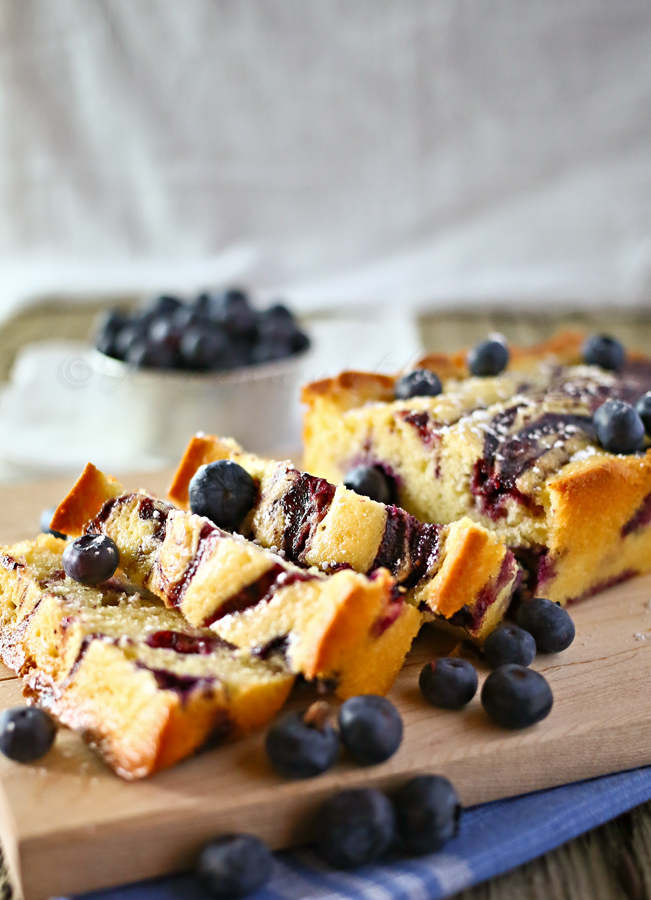 All that wonderful flavor of pound cake with the pops of blueberry. Mmmmm.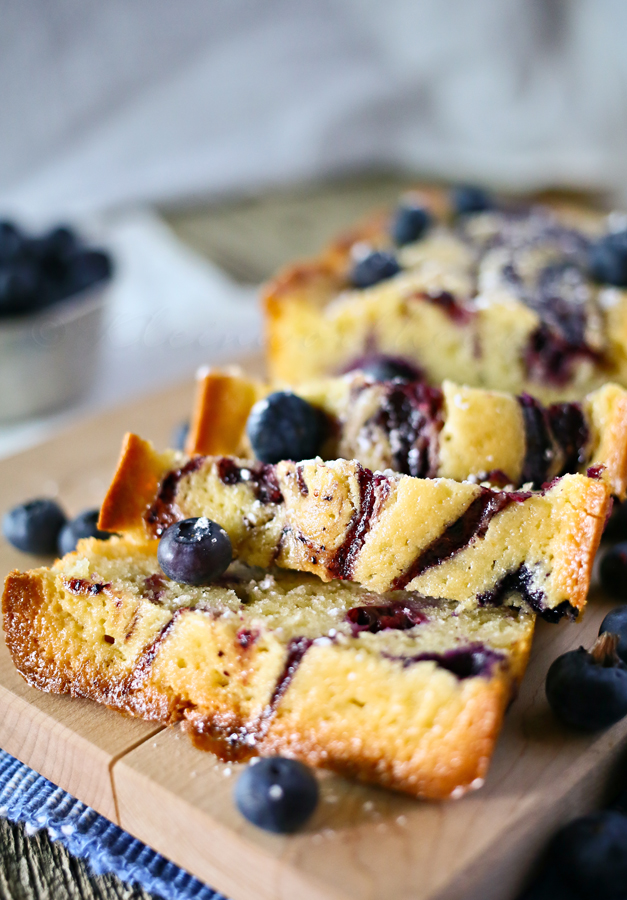 Can you tell I'm swooning over this cake?!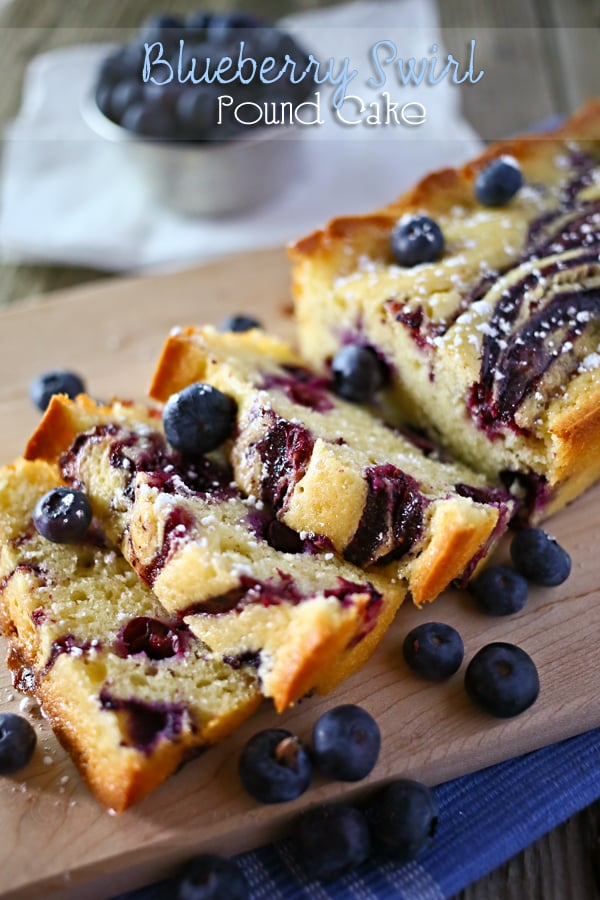 Blueberry Swirl Pound Cake
Ingredients
1 cup granulated sugar
½ cup butter- room temperature
3 eggs
2 tbsp lemon juice
1 tsp vanilla extract
1-1/2 cups all-purpose flour
¼ tsp baking powder
¼ tsp baking soda
½ tsp salt
½ cup sour cream
1 cup fresh blueberries
1/4 cup Blueberry Freezer Jam - divided
Instructions
Preheat oven to 325 degrees.
Spray 2 9" loaf pans with Bakers Joy (I highly recommend this product for all cakes)
In mixer- cream together your sugar & butter. Beat until fluffy.
Add eggs – one at a time & beating in-between each addition
Scrape bowl down. Add lemon juice & vanilla
Add in flour, baking powder, baking soda & salt.
Top with sour cream & then beat to combine – do not over mix.
Gently fold in blueberries by hand with large spatula
Pour into prepared pans.
Top each with jam & then run a knife through a couple times to swirl it throughout.
Bake 60- 75 minutes or until toothpick test is clean.
Cool on wire rack at least 10 minutes before removing from pan & then continue to cool on wire rack until room temperature before cutting.
https://www.kleinworthco.com/blueberry-swirl-pound-cake/
Recipe Source: www.kleinworthco.com | (c) Kleinworth & Co All images & content are copyright protected. Please do not use my images without my permission. If you wish to republish my recipe, please re-write it in your own words or link back to this recipe.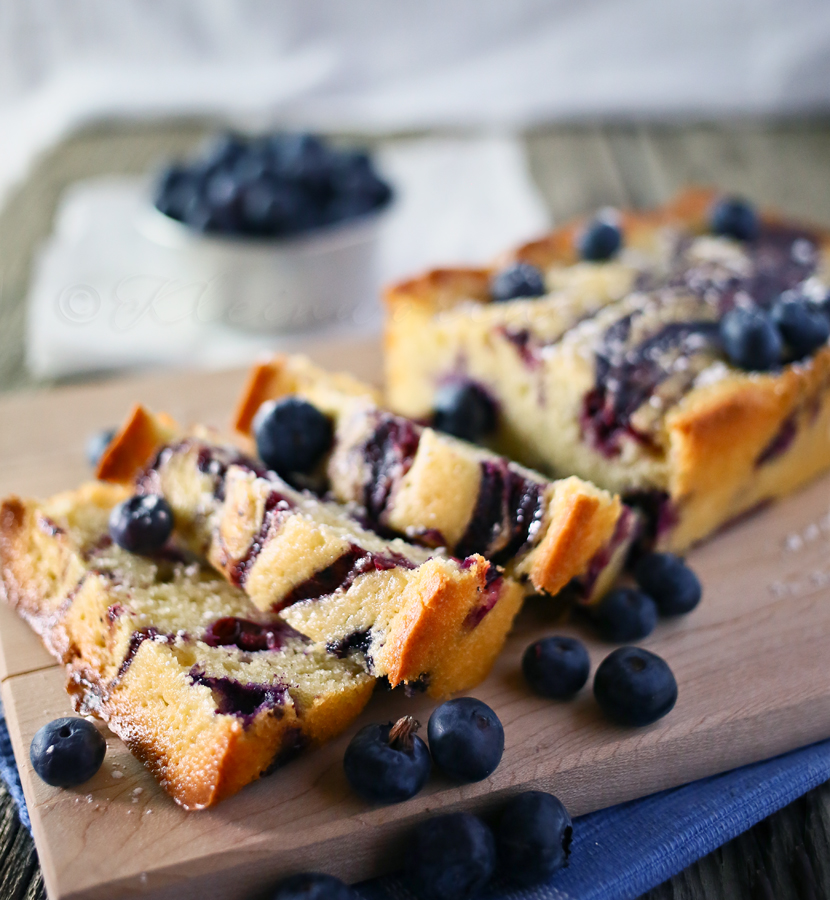 Want More Blueberries?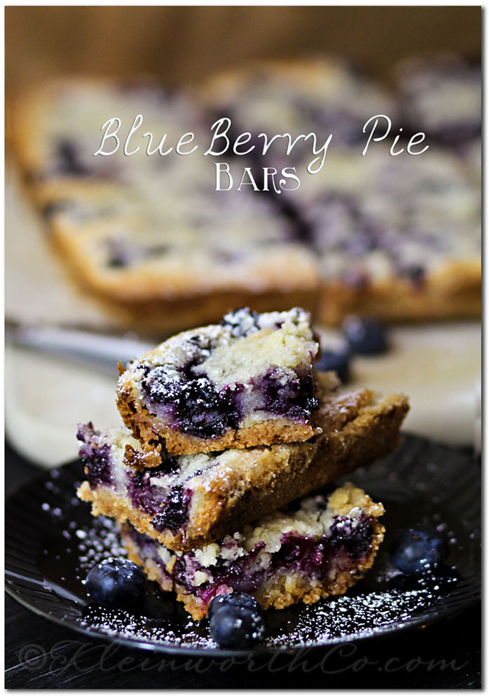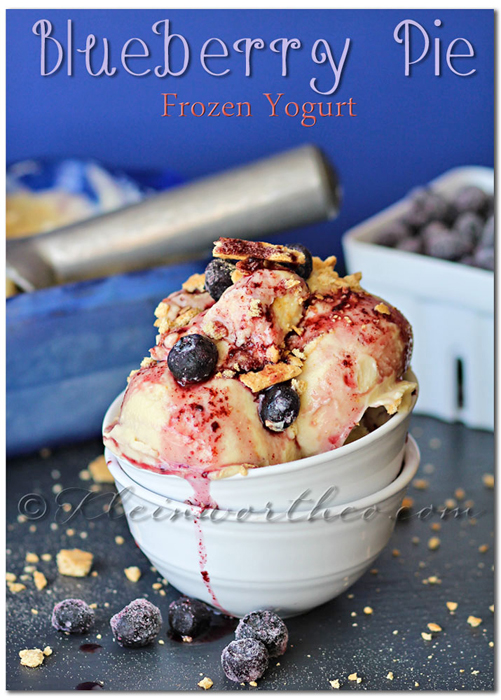 To see where I am linking today- visit HERE



[include id="1″ title="Footer Ad"]