Blackberry Lemon Gin & Tonic is one of our favorite mixed drinks. It's one of those perfect cocktails for a hot summer day. Blackberries, lemon & gin is a delicious combination! Serve it at all your parties & backyard BBQ's. This post first appeared over at Real Housemoms where I'm a contributor.
Blackberry Lemon Gin & Tonic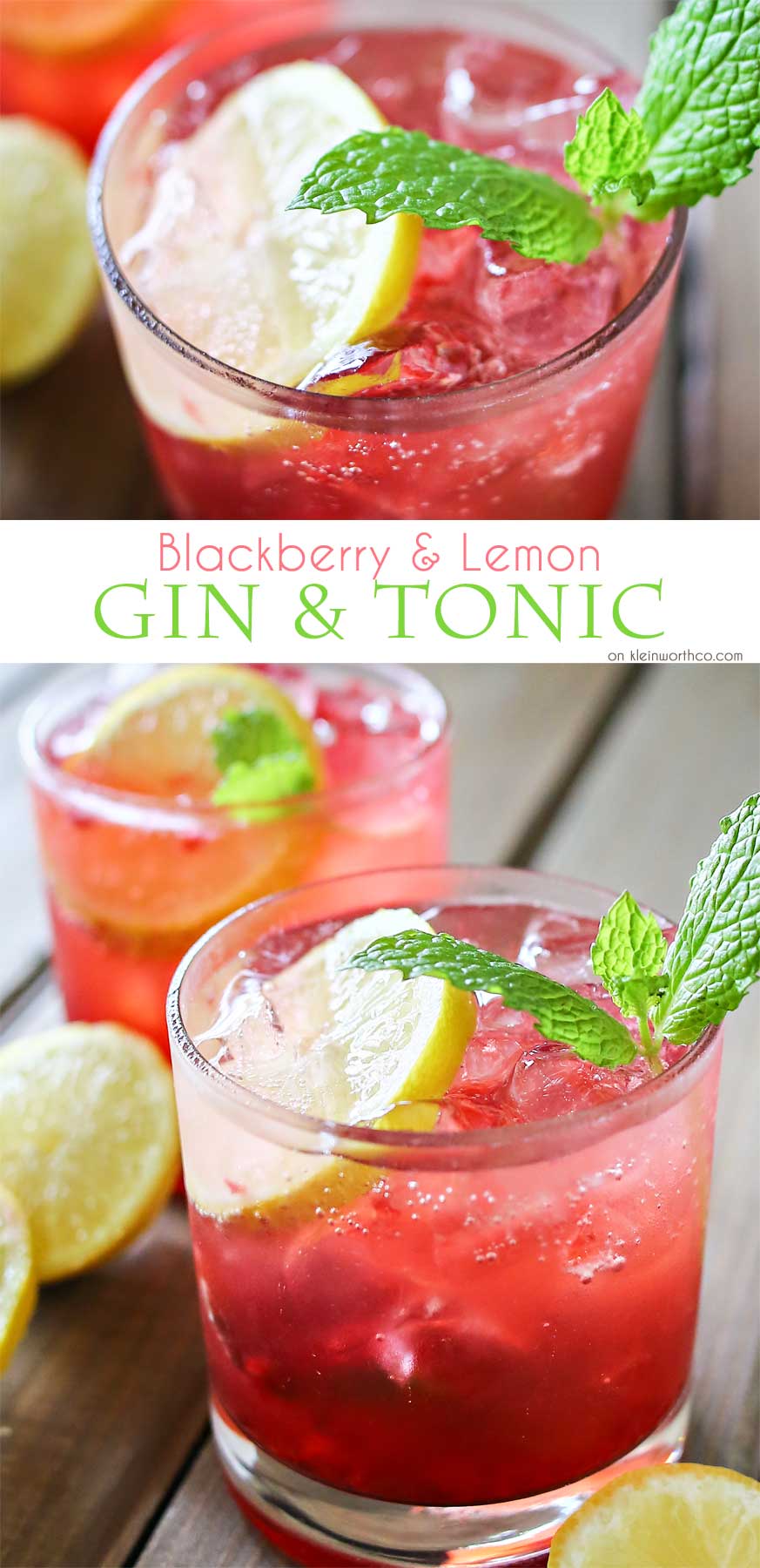 It's time to break out the flip flops, invite some friends over & host some fun summer gatherings. My mother-in-law loved to really party. Seemed every weekend she was hosting some sort of get together with about 50 of her "closest" friends.
Blackberry Gin & Tonic
She was quite social & was always the very best hostess. I could only dream of being as social as she was. She always had the best food, the best drinks & it was all laid out on a spread that would rival any over the top buffett.
She knew how to do up a party right. This time of year especially was her gig. She loved the outdoors & that was her "party season".
So now when it comes time to start bringing the food outside, I'm reminded of those amazing backyard gathrings she would put on. One thing that was always present, good drinks.
This post contains some affiliate links. Click here to read my full disclosure policy.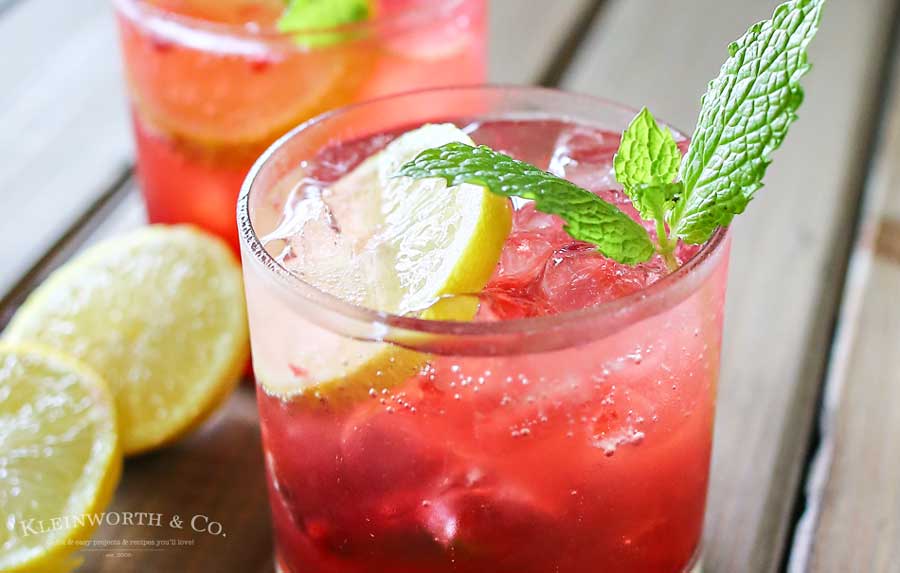 You see, my father-in-law was one killer bartender. They had these beautiful rocks glasses that I would always want to use & he really knew his stuff.
He would whip something delicious up while telling you the best joke. He was a character & as long as you weren't the sensitive or easily offended type, he would have you rolling. We sure loved that.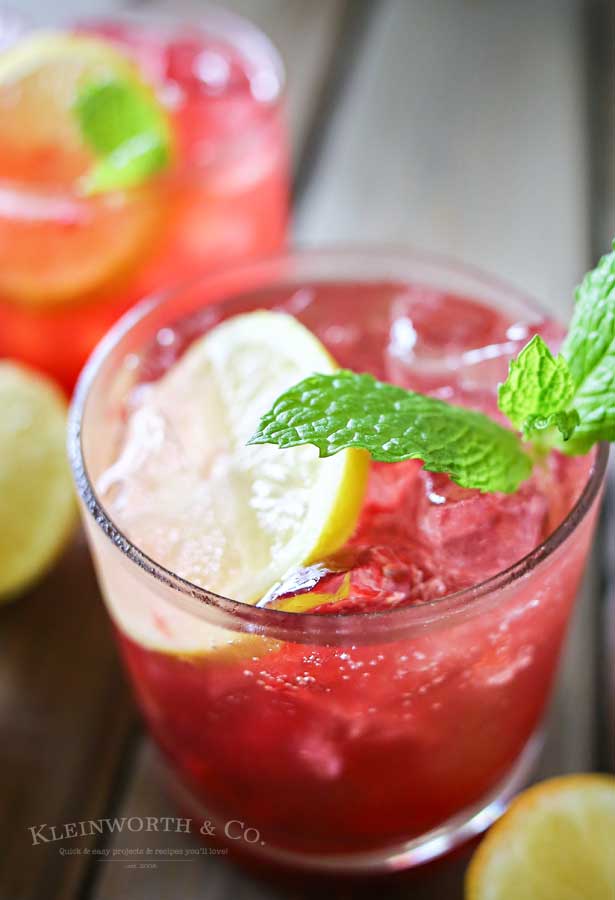 Fortunately, the hubs also went to bartending school way back in the day- like so far back, it was before we met.
Yeah- ancient times. He really gives me the inspiration for the bevies I love sharing here with you like this Blackberry Lemon Gin & Tonic. It's simple, easy- not even any shaking required. Delicious too!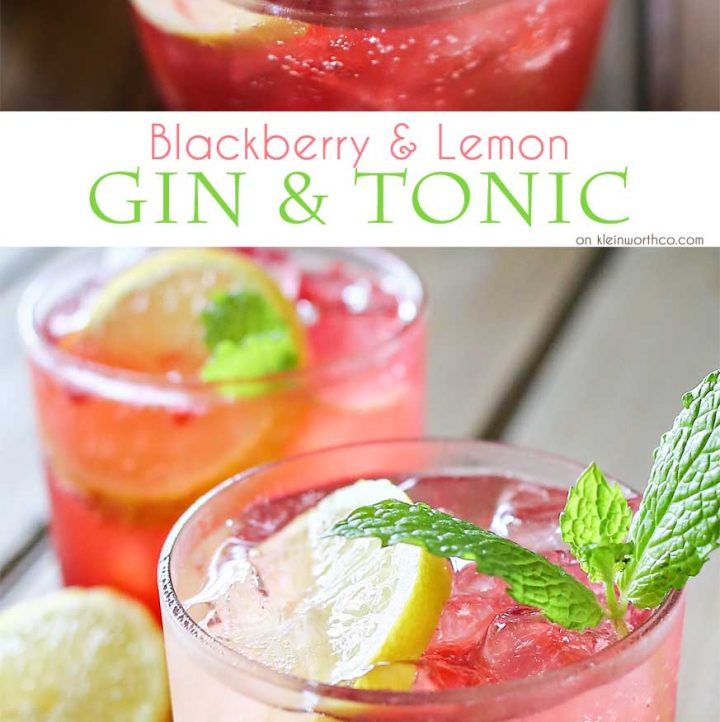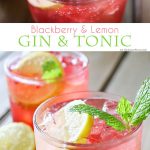 Blackberry & Lemon Gin & Tonic
Blackberry & Lemon Gin & Tonic
Ingredients
6 blackberries
8 mint leaves
2 tbsp lemon juice
2 tbsp simple syrup
6 oz gin
tonic water
ice
Additional mint leaves & lemon wheels for garnish
Instructions
Using 2 lowball glasses, place 3 blackberries in each glass

Add 4 mint leaves per glass, 1 tbsp lemon juice & 1 tbsp simple syrup per glass & muddle together

Fill each glass with ice, followed by 3 oz gin

Top each drink with tonic water

Garnish with lemon wheel & mint leaves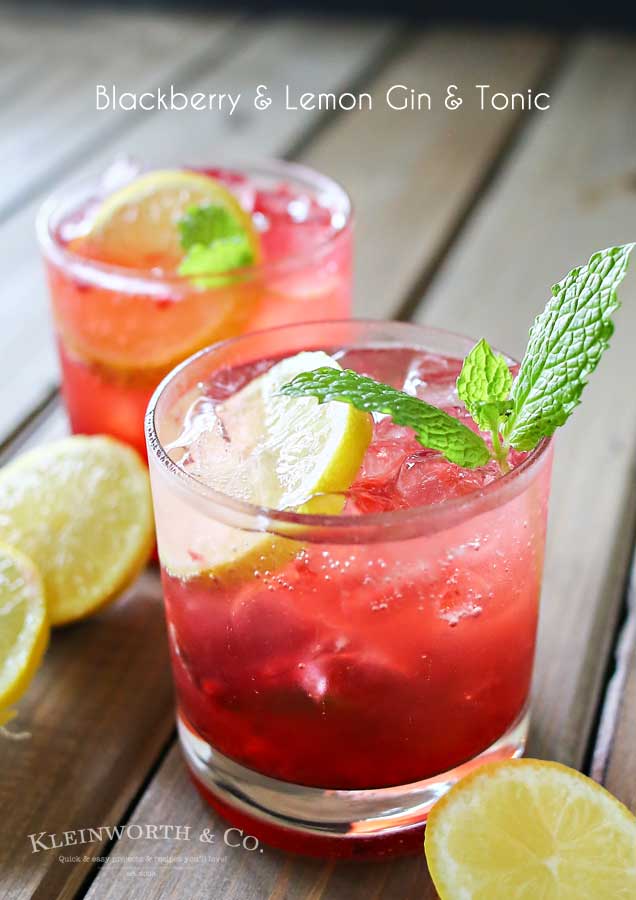 Definitely the drink you want to serve up next to your platter of delicious dishes this summer.
Looking for more great drink recipes like this Blackberry Lemon Gin & Tonic? Here are some of our favorites!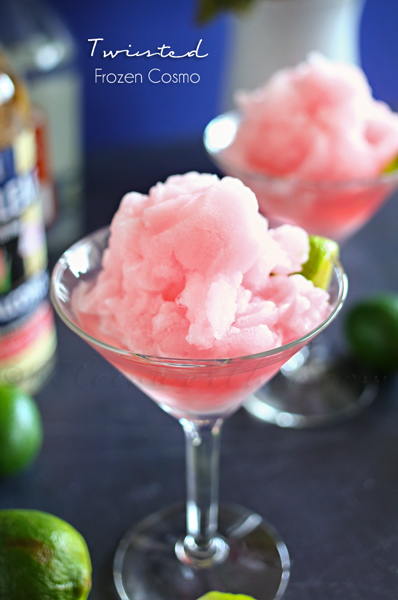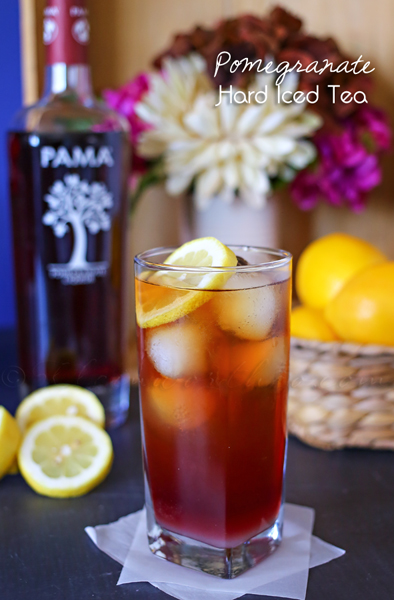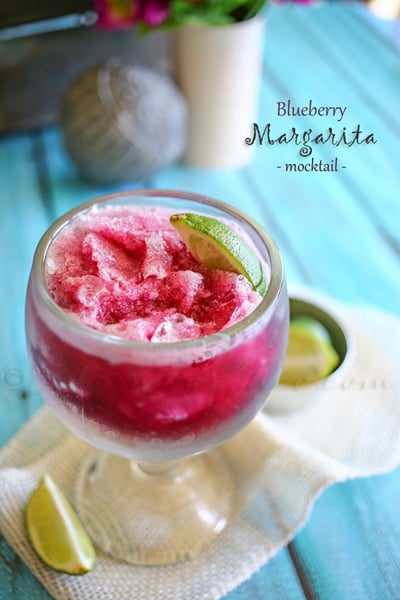 Don't miss these great ideas from these bloggers….
Baking Beauty – Blueberry Mojito
The Shabby Creek Cottage – Shark Bite