Because we love you- our wonderful readers, we are bringing you this Country Kitchen Giveaway as a thank you for your support.
Country Kitchen Giveaway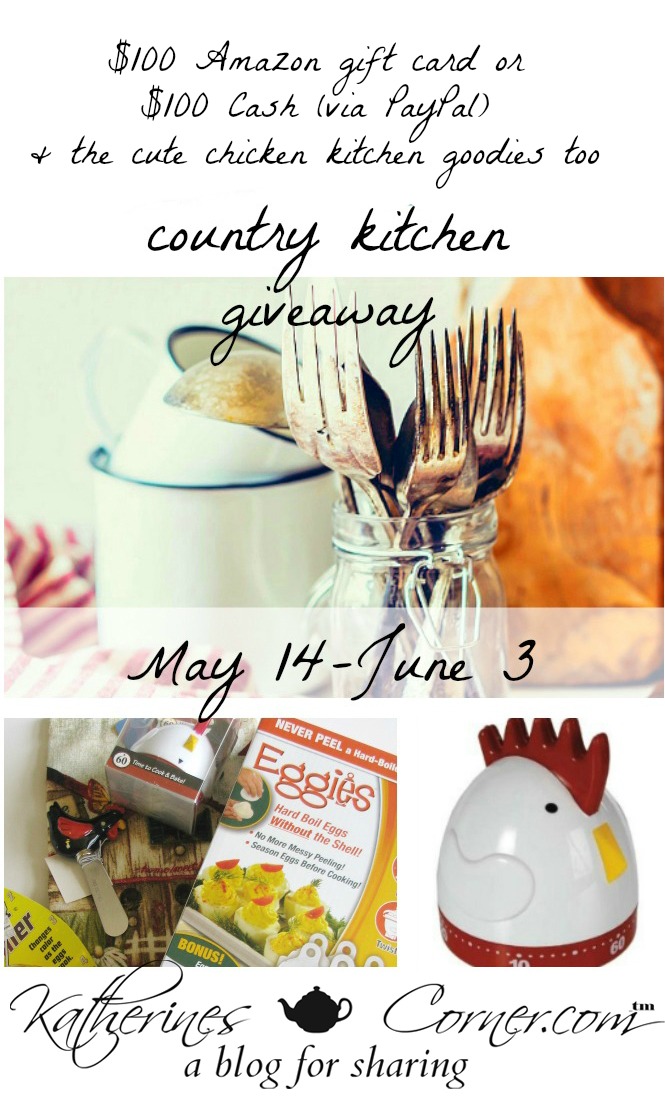 My hubs & I have this little saying. Each time we think of it, we look at the other & say, "have I told you today how much I love you?". It stemmed from a childhood memory he had of his grandfather saying this to his grandmother each morning. After a while, we adopted this into our daily habit. But I think that it also applies to how I feel about you- my wonderful readers here at Kleinworth & Co. This little place full of ideas wouldn't be here if it were not for all your love & support. So I thought- have I told my supporters how much I love them today? Well, this giveaway I'm bringing you today is just a little token of my appreciation for keeping this little space growing each day. Thank you & I love you! Scroll on down for all the details & to enter to win!
I'm co hosting the Country Kitchen Giveaway with Katherines Corner and Simple Nature Decor.
One winner will receive cute chicken kitchen goodies ( value $30) and the winners choice of $100 Cash! ( via Paypal) or Amazon gift code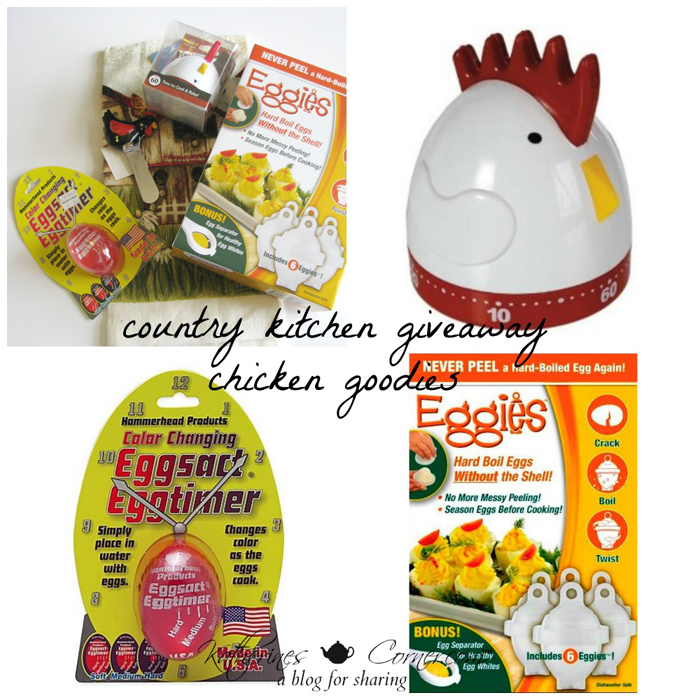 chicken kitchen timer, Katherine's favorite egg timer, the Eggsact Egg Timer, Eggies ( as seen on tv) a farm tea towel and a chicken cheese spreader
The cash prize is provided by Katherine, Maria and some wonderful bloggy friends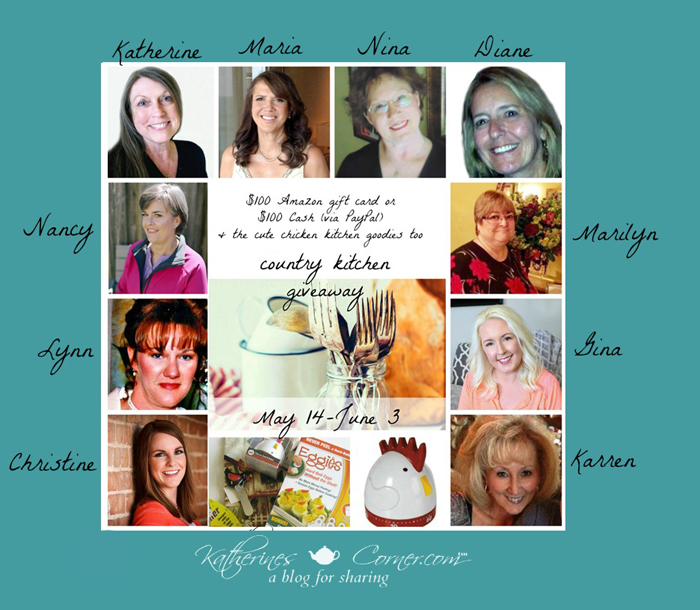 Katherine- Katherines Corner | Maria- Simple Nature Decor | Marilyn-Marilyns Treats | Gina-Kleinworth & Co. | Christine- I Dig Pinterest | Diane-Mamal Diane Keeping Life Simple | Karren-Oh My Heartsie Girl | Nancy-Nancy on the Home Front | Lynn-Turnips 2 Tangerines
Just log into the entry form using your email address or facebook and get started.
Enter one, or all of the entries. The Giveaway ENDS June 3
To see where I am linking today- visit HERE