Easiest recipe for FALL OFF THE BONE Baby Back Ribs that will keep them coming back for more. Perfect for summer BBQ's & parties better make a few racks!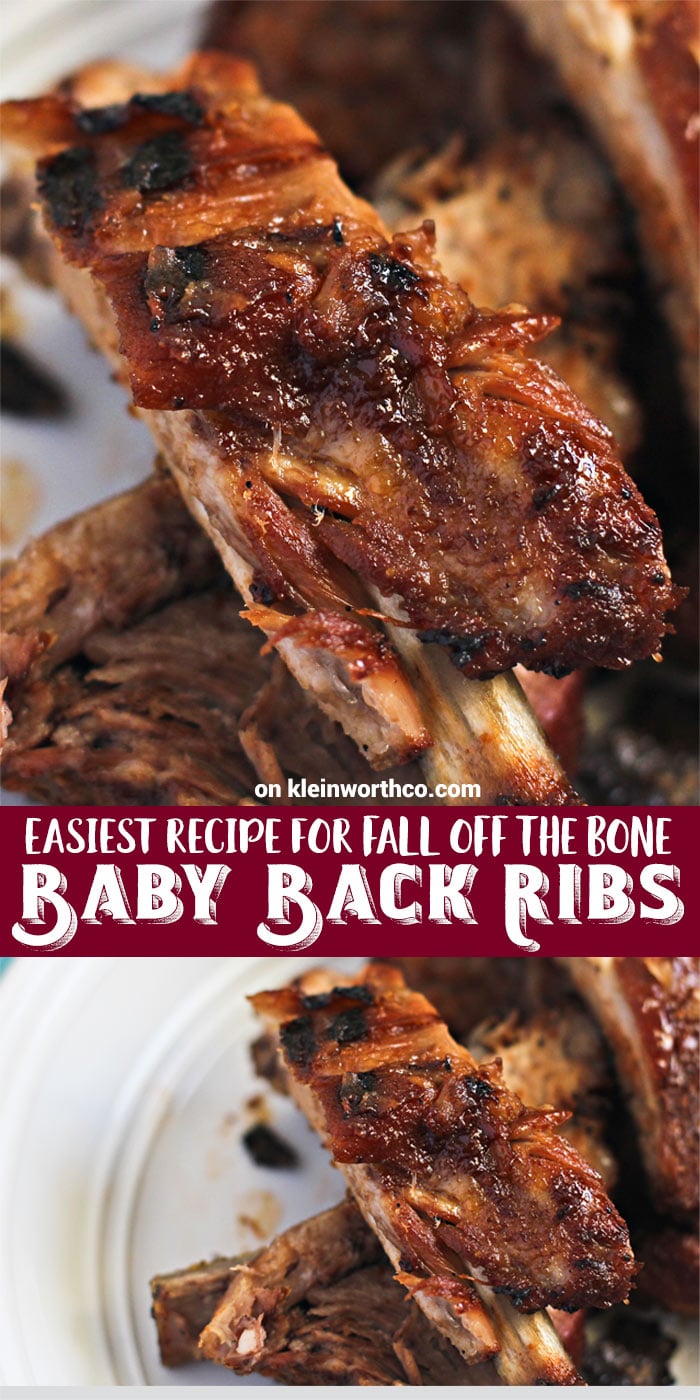 Baby Back Ribs
This post contains some affiliate links. Click here to read my full disclosure policy.
There is one thing that I really miss about not living in Northern Nevada anymore- the
Best in the West Rib Cook-Off
.  We used to go every year, Labor Day Weekend. Since we came down here- hubs is on call every Labor Day weekend & we have had to find ways to not go through withdrawals when it comes to
Easy Family Dinner Ideas
like ribs.  Fortunately the hubs has perfected his take on them & I am so very happy that I don't have to make a trip to Reno to get some mouth-watering goodness. We have perfected this recipe over the years & is BY FAR the best recipe for ribs we have ever made. I have many friends all over the country that have adopted this recipe as their go-to favorite for every backyard BBQ celebration all summer long.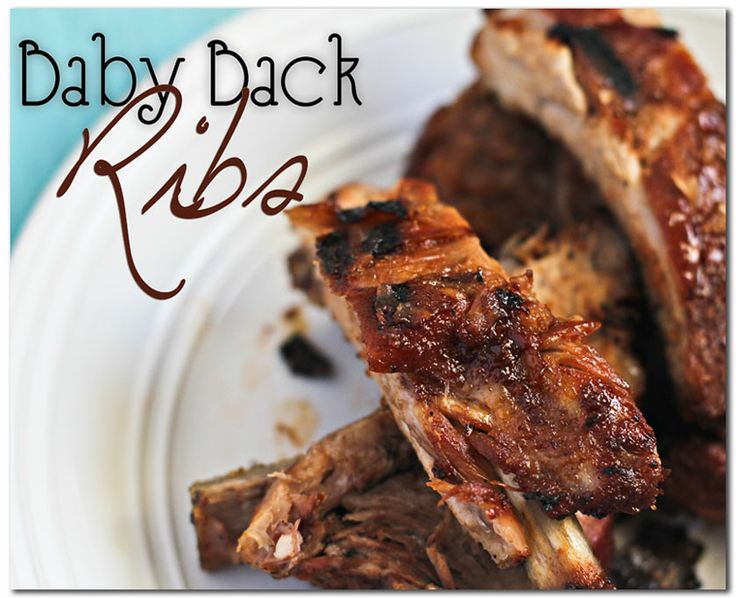 We used these items….
Mr. Yoshida's Gourmet Sauce
|
Sweet Baby Rays BBQ Sauce
Baby Back Ribs
Baby Back Ribs
Ingredients
1-3 racks baby back pork ribs ours came in a pack of 3
Mr. Yoshida's Original Gourmet Sweet & Savory Sauce found at Costco or Amazon
1- Bottle of Beer- we used Fat Tire I think
Minced Garlic
Garlic Powder
1- Stick of butter
1- Cup BBQ Sauce of choice We like Sweet Baby Rays
Salt & Pepper to taste
Instructions
Pre-heat oven to 350 degrees. Spray your brazing pan with non-stick spray.

Lay your ribs in- meat side down.

Pour in Mr. Yoshida's sauce & beer until the bottom of pan is covered.

Add stick of butter.

Sprinkle seasonings to your liking.

Cover with foil tightly & bake for 2 hours.

*Note- if doing 2 racks bake 1.5 hrs, do the full 2 hrs for 3 racks. You don't want them so over-cooked that they fall off the bone before you can get them on the grill.

Pull out- throw on pre-heated BBQ for about 20 minutes to firm up a bit & give it a good smoky flavor & crisp up the outer part of the meat.

We brushed on a very light layer of BBQ sauce & let it caramelize on the grill.

Don't put so much that it's dripping off. If you like it super saucy (like my hubs does) add a little bowl on the side for dipping.

Personally I think these have so much flavor that they don't really need any more than that light layer.

I like to taste the seasonings & what they have done to the meat.

They pull off the bone easily but are not so over-cooked that they fall off. I could eat a whole rack myself they are so good.
This recipe will KNOCK YOUR SOCKS OFF!! I'm telling you- prepare as many racks as you can handle- especially if you are cooking for a crowd. These go SUPER FAST. Baby Back Ribs in the oven is the only way to go & they are incredible. We are at the point where 3 racks won't be enough for the 5 of us. You will want to make them for guests- so I urge you to make them in abundance.
You will be making this recipe all summer long- I guarantee it!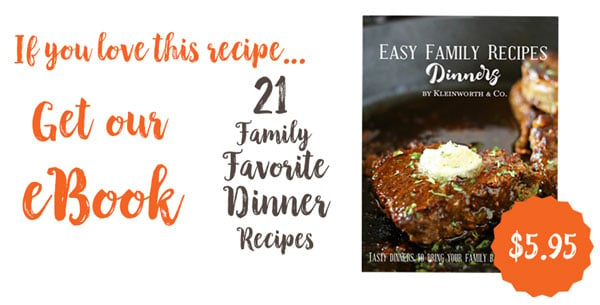 If you make this recipe- please leave a link or tag me on Instagram @KleinworthCo
Looking for more awesome summer recipes to go with these ribs?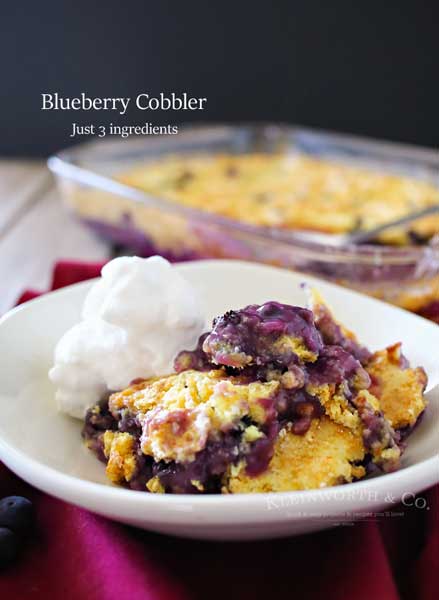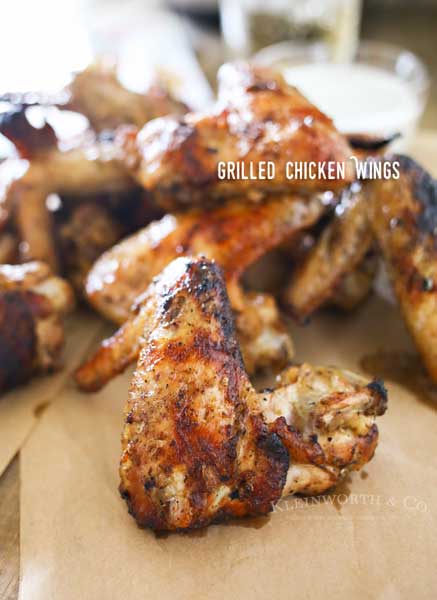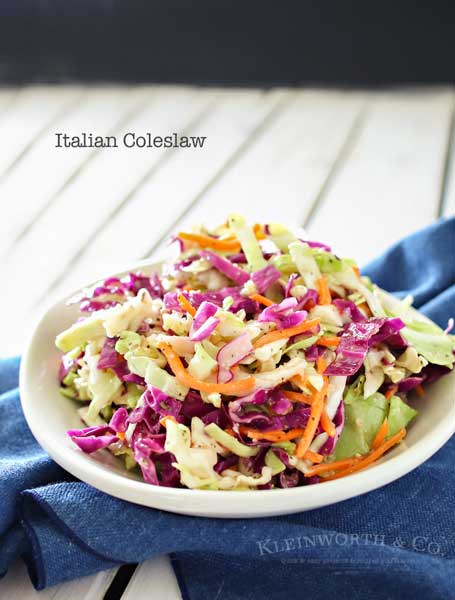 Don't miss these great ideas from these bloggers….
Grilled Corn with Basil Butter from Let's Dish Recipes
10 Easy and Healthy Zucchini Recipes from Damn Delicious
To see where I am linking today- visit HERE
Reader Interactions