Want to make your own DIY 4th of July Shirt? Check out this 1776 Patriotic T-Shirt you can easily make with heat transfer vinyl. Just download the image file & cut with Cricut. It's an easy way to celebrate your patriotism.
4th of July is hands-down my favorite holiday. I love that it's warm, we can BBQ good food & celebrate all things red, white & blue. That means I'm always looking to create a new 4th of July Shirt each year that the whole family can wear. Check out this 1776 Patriotic T-Shirt!
Yes, I know there are plenty of patriotic shirts at any given retailer that I could buy for us all. But I like to be a little different & I certainly like to put my own spin on what message we convey across our clothing. It's so much fun to create exactly what I want & use my Cricut & a little heat transfer vinyl to make it.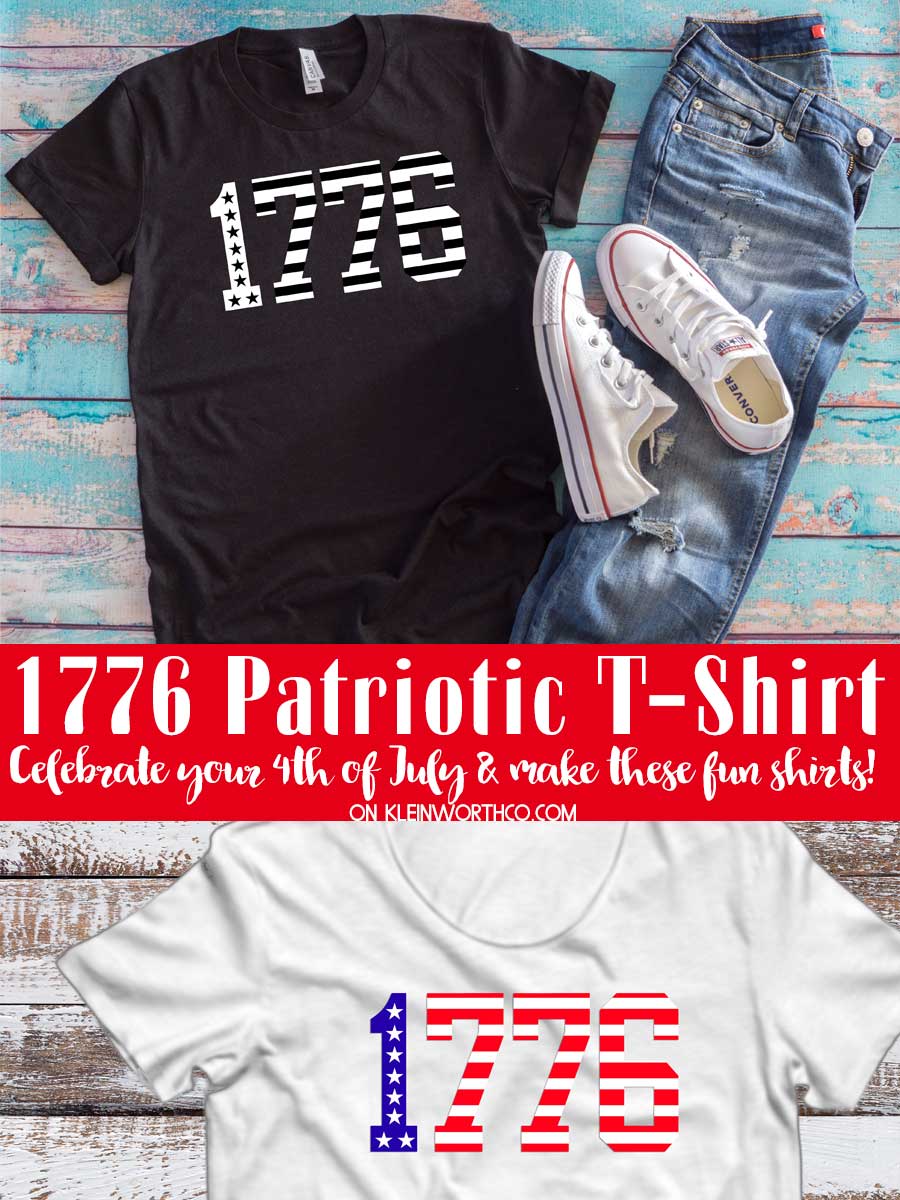 4th of July Shirt
This post contains some affiliate links. Click here to read my full disclosure policy.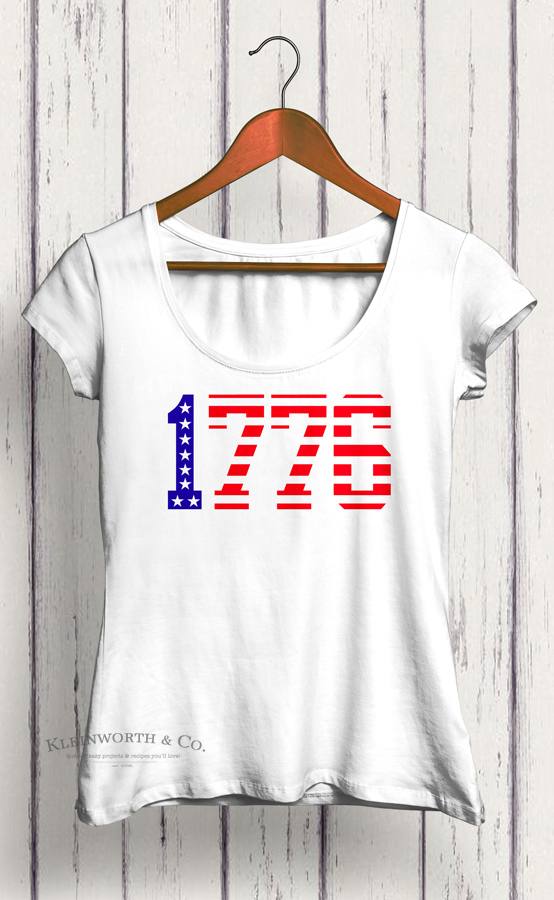 If you have a Cricut – this is a quick & easy project to make. Just download the image here. Take that image & upload it to the design space. Choose simple image & continue. Select areas to erase – this tells it where to cut & continue. Save as a cut image. Then choose image & insert images. Move the image into place & drag the corners to make it the size that you want it to cut to. Click GO.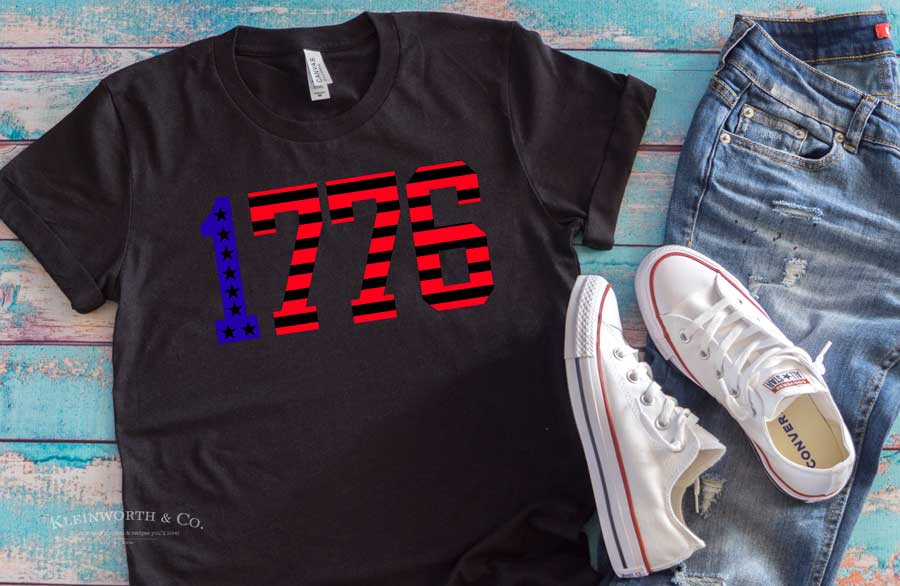 Choose mirror image for iron-on so that once it's cut it's not backward. Set the dial to iron-on. Place your vinyl with the shiny side down on the cutting mat. Feed into the machine & press go. Watch it do its magic.
Once done, remove the vinyl from the cutting mat & use the weeding tool to remove the excess vinyl. This will leave you with just your image on the back of the shiny paper. Run your iron over the shirt to pre-heat the fabric. Then position your cut where you want it. Cover with a cloth & iron on, pressing on the image for 25-30 seconds. Turn the garment over & iron the backside for another 25-30 seconds. Allow to cool & then carefully remove the plastic, leaving your awesome new shirt!
1776 Patriotic T-Shirt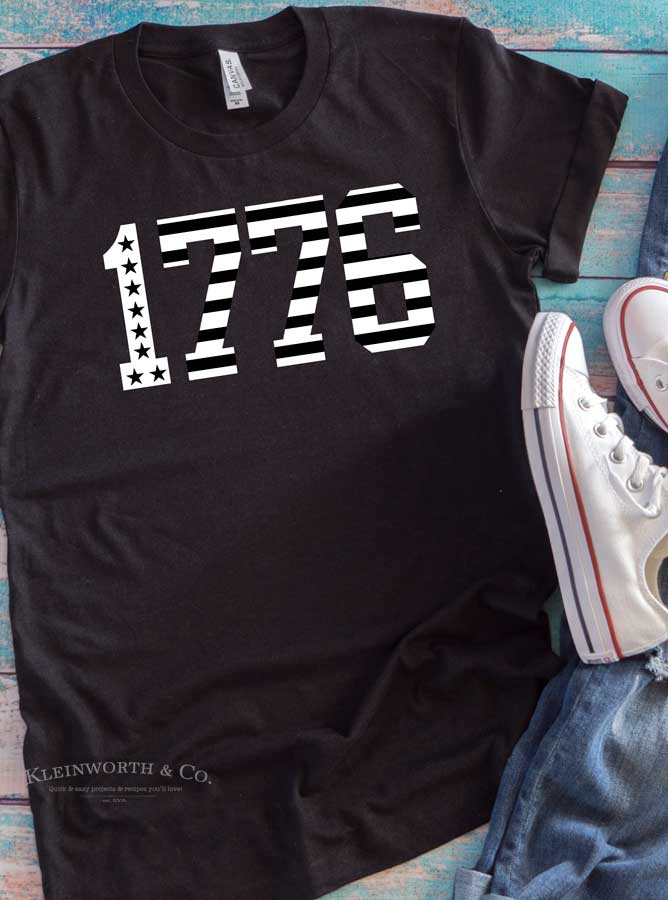 To make this project, you will need…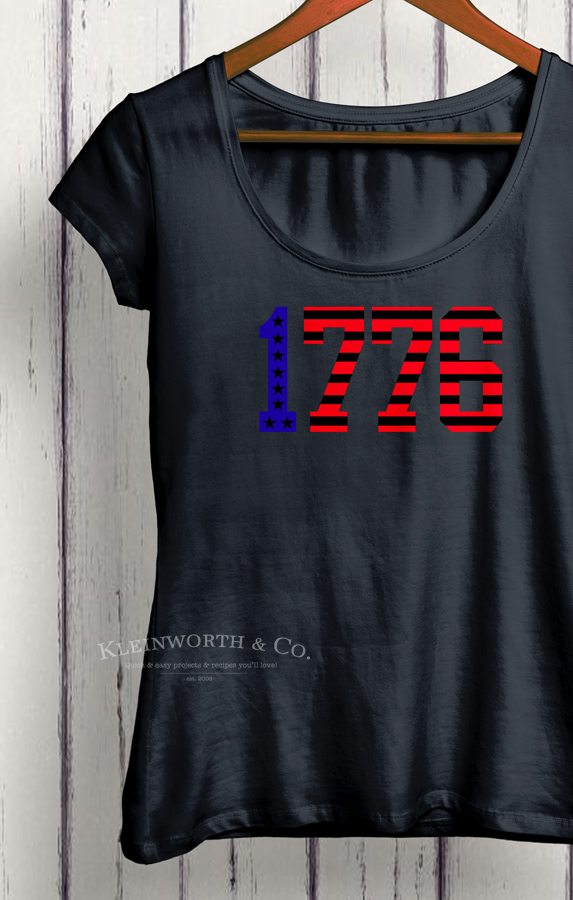 That's it – check out how cute this 1776 Patriotic T-Shirt is!
Perfect for your celebration!
Scroll to the bottom for the DOWNLOAD
DIY 4th of July Shirt
Looking for more fun 4th of July ideas?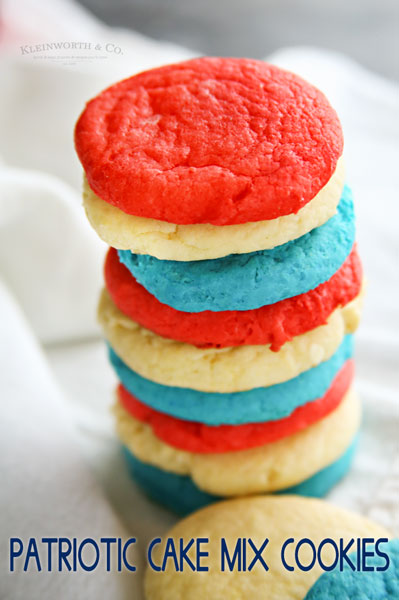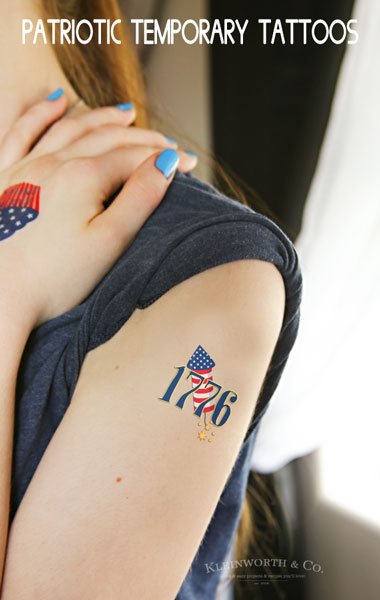 Free Printable Patriotic Temporary Tattoos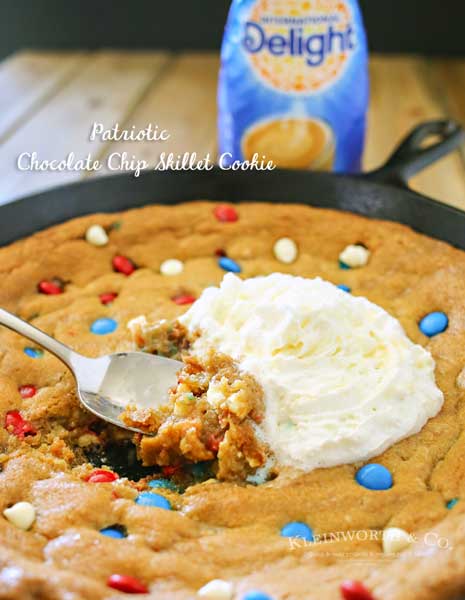 Patriotic Chocolate Chip Skillet Cookie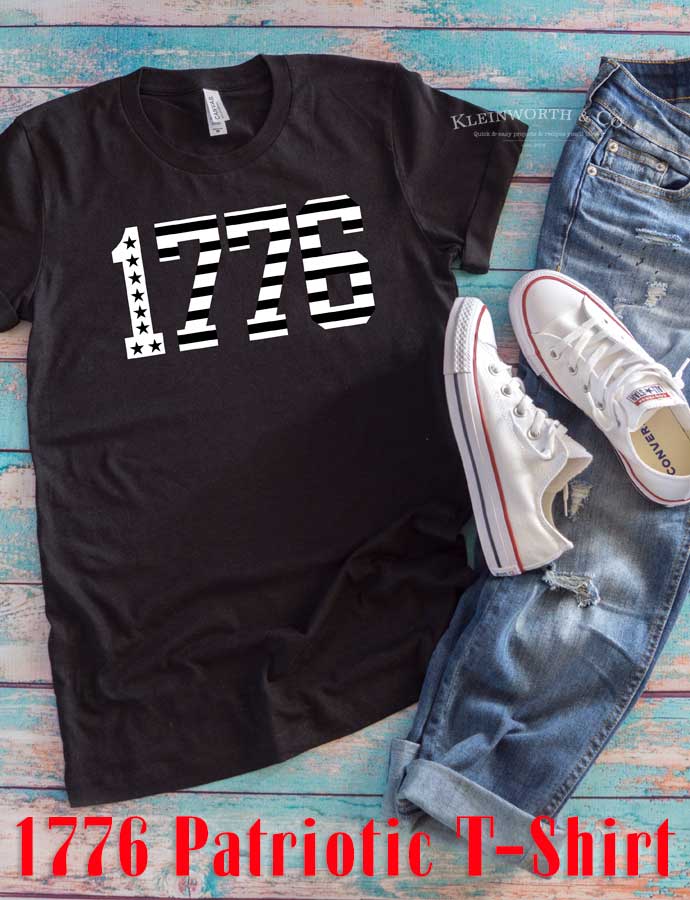 DOWNLOAD the 1776 Patriotic T-Shirt FILE HERE
Don't miss these great ideas from these bloggers….
Showstopping Angel Food Cake with Berries | Hoosier Homemade
Fourth of July decor | Thrifty Decor Chick