Looking for Easy Family Dinner Ideas? Okay – for those of you who know me- you know that I have a SERIOUS OBSESSION with pulled meat. Like – no joke – I can't get enough. I CRAVE it in the worst way. I can't explain it. I don't think it has anything to do with anemia or anything like that because it's really only pulled meat – especially pork – that I can't get enough of. It's the best & worst unsatistifiable craving EVER! It's bad – I'm telling you. So you can imagine the squeal that came out of me when the hubs came home from Costco with some pork sirloin tip roasts. I was beyond happy & couldn't wait to pop a couple in the slow cooker & make some amazing food. The first recipe – Salsa Pulled Pork Tacos. My eyes were rolling to the back of my head with each bite. I was in pulled pork heaven.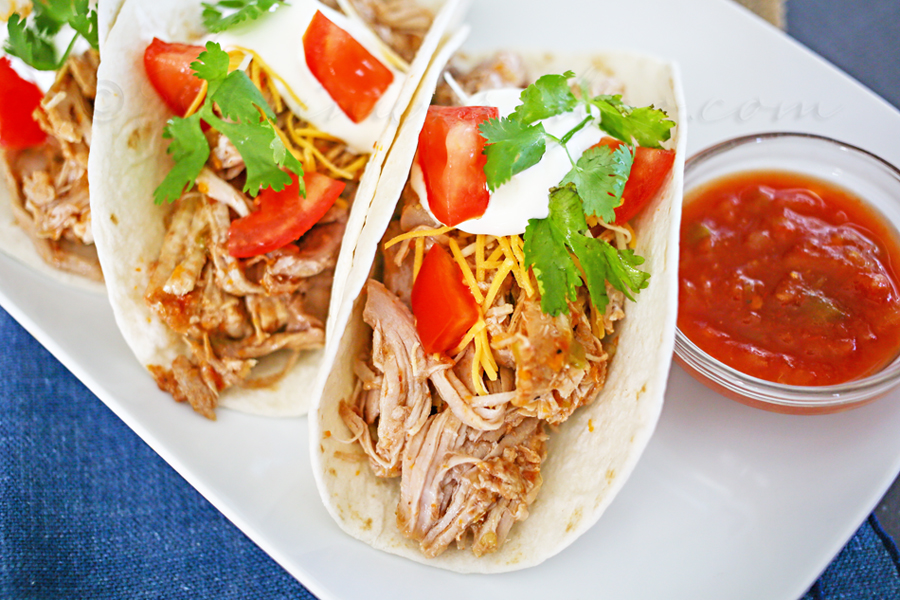 Just look at that!!! Isn't it GORGEOUS?!!!!!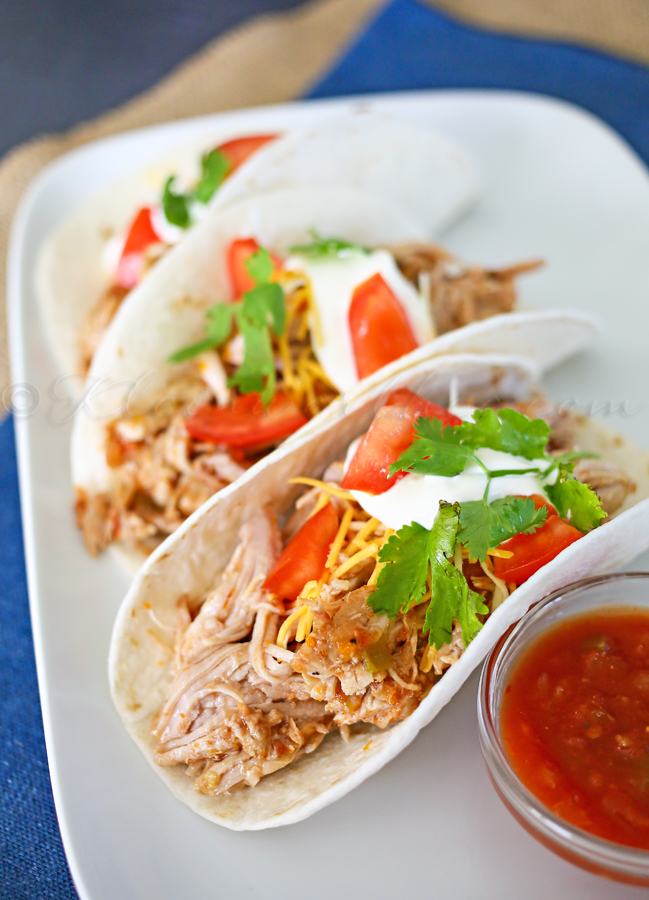 Oh my – it's killing me that I'm now out of pork. I see a trip to Costco in my near furture. I NEED more of this. It's truly incredible & I'm ready to drool on my keyboard just looking at it. Did I mention I have an insatiable craving for it?? Oh – and it couldn't be more simple to make. YAY!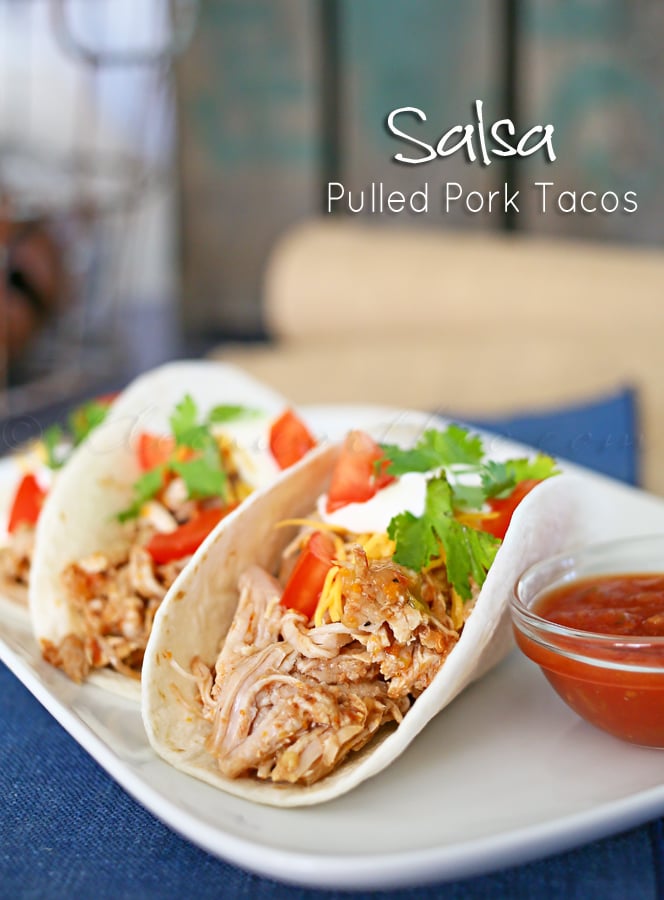 Ingredients
5 lbs pork sirloin tip roast (sold at Costco in a 4 pack of 2.5 ounce roasts)
1- 12 ounce beer of your choosing (I used a gluten free bottle I had tucked back in the pantry for baking)
4 sweet peppers - sliced
2 cups salsa
2 tbsp garlic powder
1 tbsp minced garlic
1 tbsp minced onions
salt/pepper to taste
Taco pairings - tortillas, re-fried beans, cheese, tomatoes, sour cream - anything you like to add to your tacos
Instructions
Combine pork, beer, peppers, salsa, onions, garlic & seasonings to slow cooker.
Cook on high for a minimum of 8 hours - stirring & turning meat ever few hours
*Note- all slow cookers cook differently - watch your time as you get closer to that 8 hour mark. It may cook faster.
You will know the meat is done when it falls apart when pierced with a fork
Remove meat & shred in large bowl
Add to your tacos with your favorite taco ingredients.
https://www.kleinworthco.com/salsa-pulled-pork-tacos/
Recipe Source: www.kleinworthco.com | (c) Kleinworth & Co All images & content are copyright protected. Please do not use my images without my permission. If you wish to republish my recipe, please re-write it in your own words or link back to this recipe.
So what did I pair with it???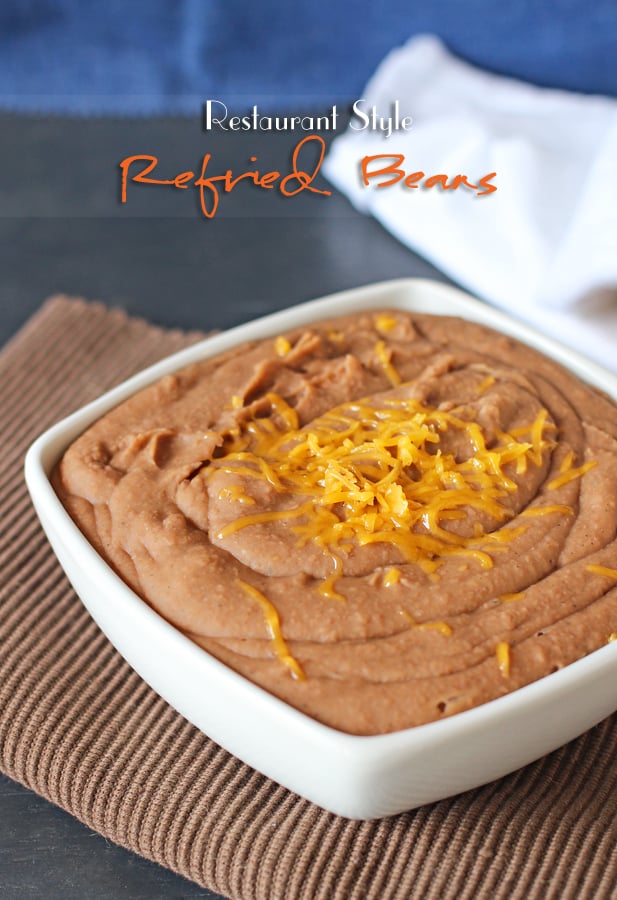 I had the other Crock Pot going at the same time making these Restaurant Style Refried Beans.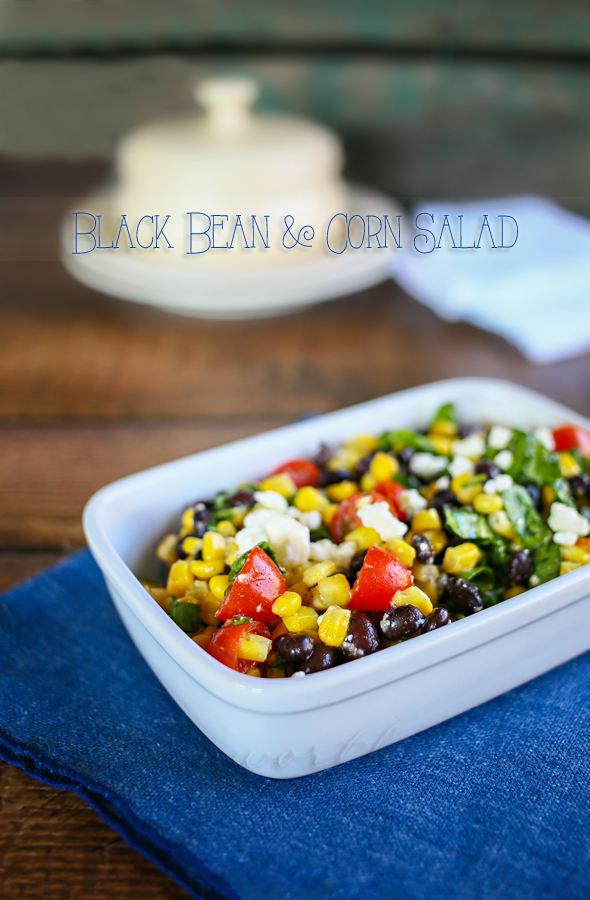 This Black Bean & Corn Salad was great on the side.
How about using it in these Turkey Quesadillas??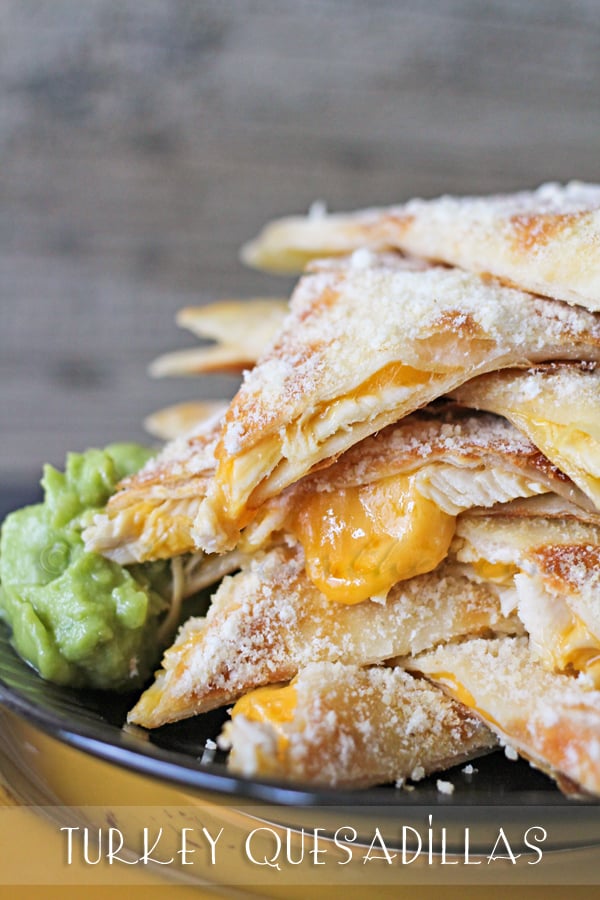 To see where I am linking today- visit HERE