Quarter Pound Chocolate Chip Cookies are an easy to make, soft & chewy cookie recipe to WOW the crowd. Truly 1/4 pound of buttery, chocolaty goodness.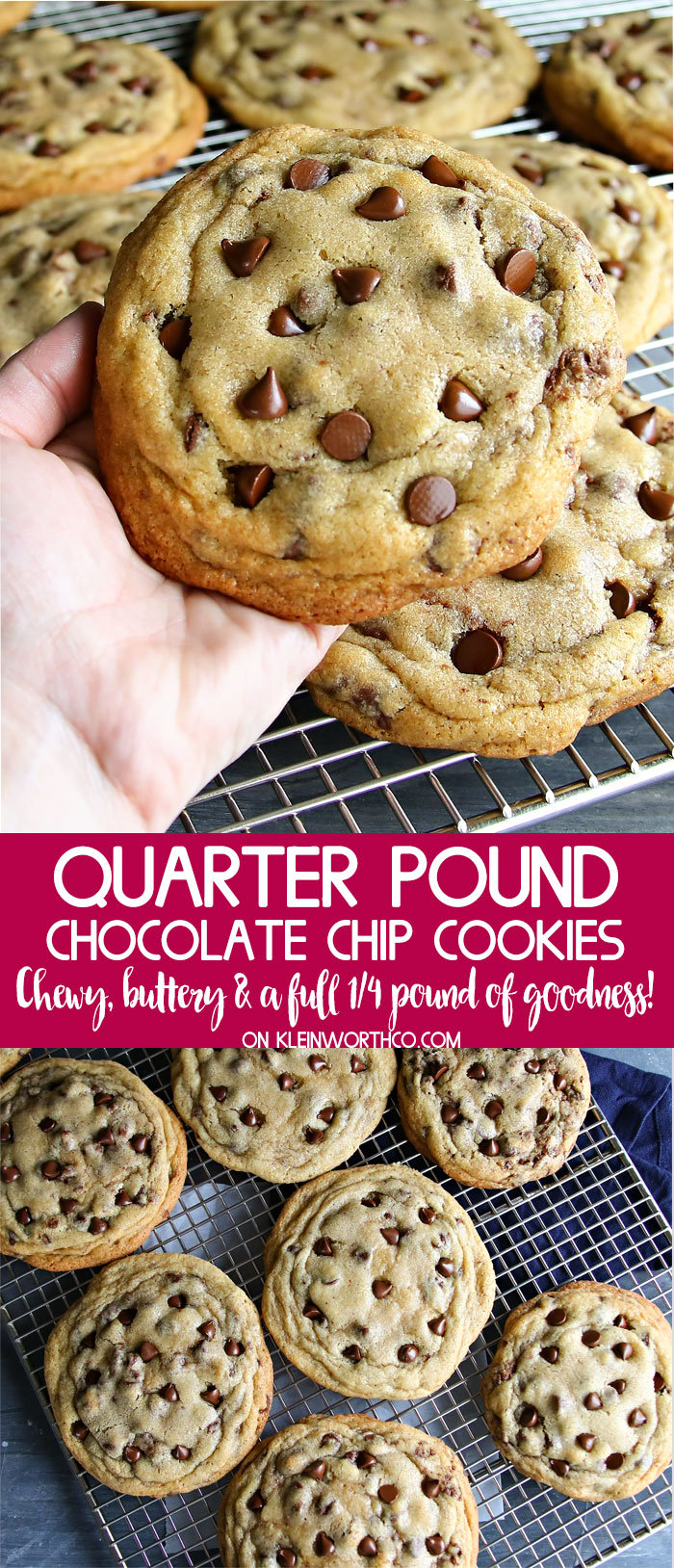 I love a good chocolate chip cookie. I have so many recipes that I have been making for so many years. A good portion of them require chilling for at least several hours if not overnight. This is no good when I'm craving a cookie. But there is one recipe that is the family favorite that I hadn't made in many years. I found the old card in grandma's recipe box & decided to kick it up a few notches.
Giant Chocolate Chip Cookies
This post contains some affiliate links. Click here to read my full disclosure policy.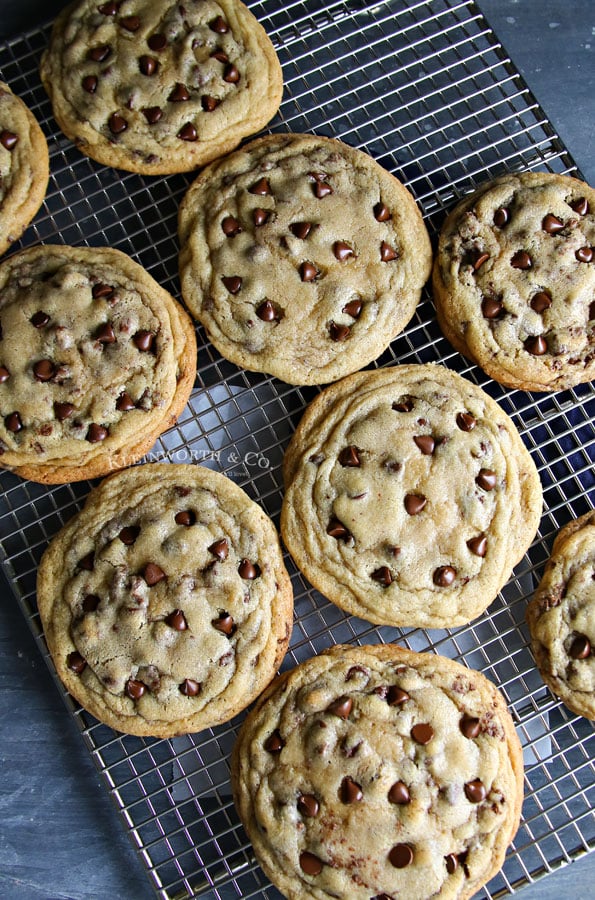 This recipe is makes the softest & chewiest cookies ever. All buttery & mmmmmmmmm, wow- so good. For probably close to 20 years this has been the favorite of the family. I made it with traditional sized cookies – just a tablespoon scoop on the tray. But this time I wanted a massive cookie to really make everyone ohhh & ahhh. I pulled out the kitchen scale & created these quarter pound cookies that do not dissappoint.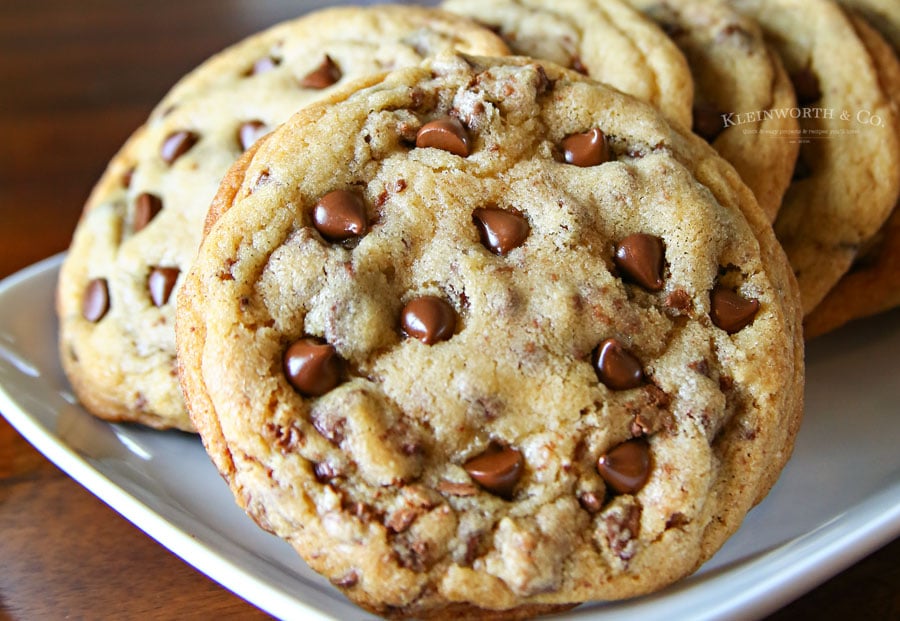 Quarter Pound Chocolate Chip Cookies
These truly are my FAVORITE cookie- EVER!
I really love that I don't have to wait for these. I can have that delicious goodness within 30 minutes or less of that craving coming on. That is essential – believe me. Now- when rolling the dough – just remember to not pack it tight or they won't cook properly. I like to just scoop it with the spoon & just sort of lightly form a ball. Then I place it on the scale to make sure I have 4 ounces of dough & adjust the size of the ball from there.
You certainly don't have to weigh the dough. But if you are going to go through the steps to make a 1/4 pound cookie- don't you want it to really be 1/4 pound? My scale is super cheap- but it does the trick. You can find one similar here.
These cookies are sure to knock your socks off!
Scroll to the bottom for the Printable Recipe
Looking for more great cookie recipes?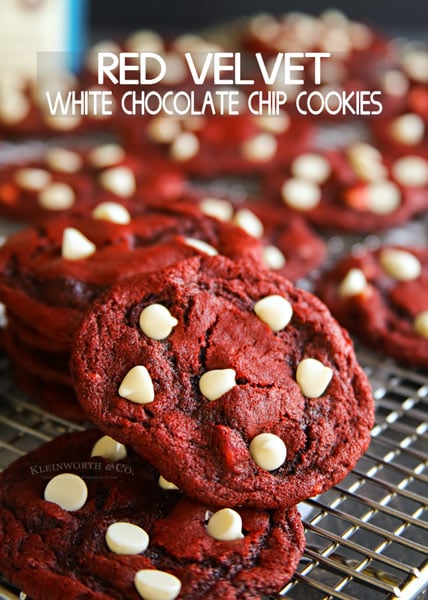 Red Velvet White Chocolate Chip Cookies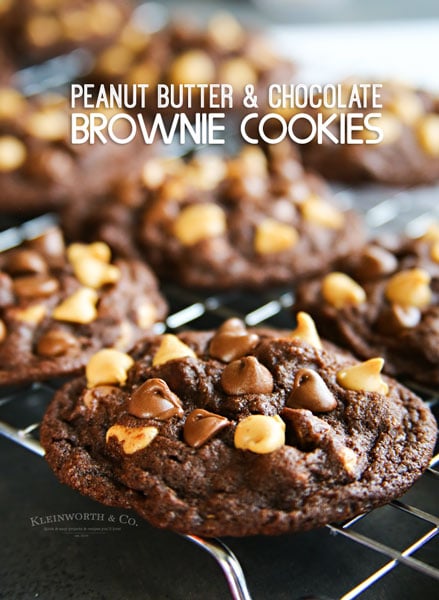 Peanut Butter Chocolate Brownie Cookies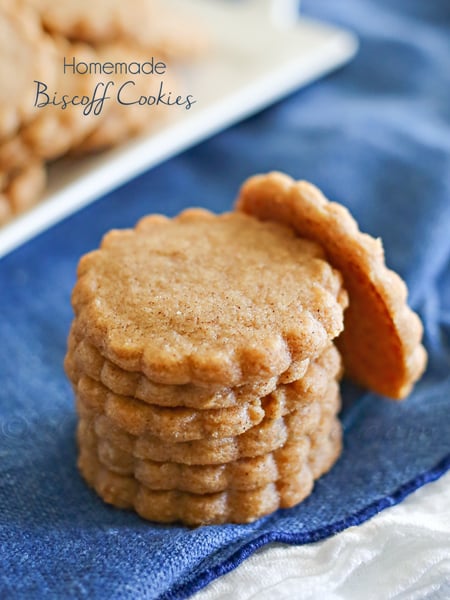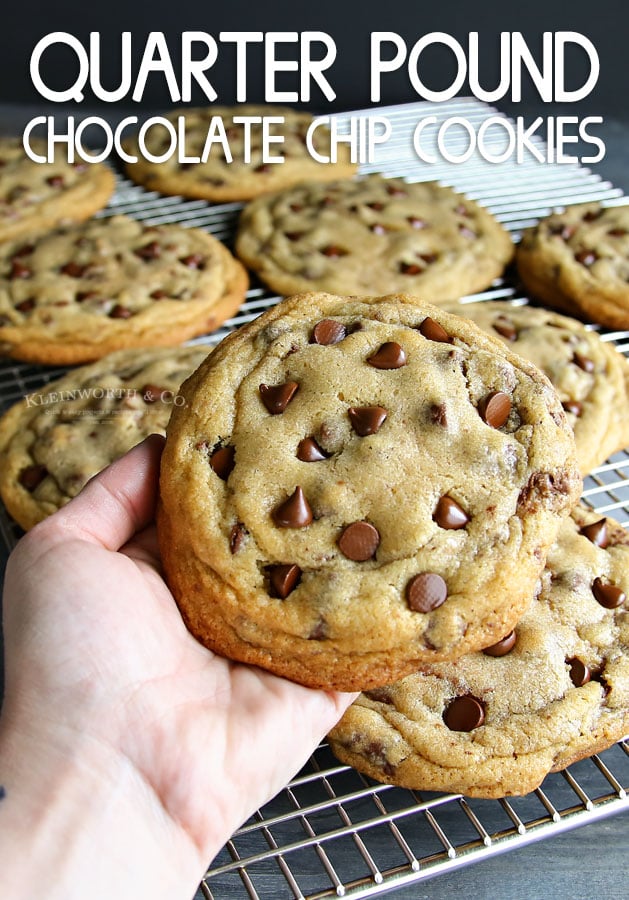 Quarter Pound Chocolate Chip Cookies
Quarter Pound Chocolate Chip Cookies are an easy to make, soft & chewy cookie recipe to WOW the crowd. Truly 1/4 pound of buttery, chocolaty goodness.
Prep Time10 mins
Cook Time17 mins
Total Time27 mins
Servings: 10
Ingredients
1 cup cold butter cubed 2 sticks
1 cup packed brown sugar
1/2 cup granulated sugar
1 tbsp pure vanilla extract
2 cold eggs
1 tsp baking powder
1/2 tsp baking soda
1 tsp coarse kosher salt
3 cups all-purpose flour
2 cups dark chocolate chips
3-4 chocolate candy bars- chopped (like Hershey's) 1.55 oz bars
Instructions
Preheat oven to 375°F.

Line a baking sheet with parchment paper - set aside.

In the bowl, beat butter & both sugars together.

Add eggs, vanilla, baking powder, baking soda, & salt & mix until well combined.

Slowly add the flour, mixing until just combined.

Fold in the chocolate chips & chopped candy bars- mix until evenly incorporated.

Using a food scale, measure out the dough into 4-ounce portions.

Form the dough into a ball & place on prepared baking sheet.

Bake for 15-17 minutes until the bottoms are lightly browned and edges are golden.

Allow the cookies to cool on the baking sheet completely.
Don't miss these great ideas from these bloggers….
Classic No-Bake Cookies | Live Well Bake Often
Easy Chocolate Lasagna | Gonna Want Seconds
Weekend Potluck | The Country Cook