Need an Easy Cookie Recipe? Do you love Biscoff cookies? They are SOOOOO good! I finally found some to share with the hubs & he fell in love. So I decided to make my own. These Homemade Biscoff Cookies taste just like the original packed full of butter, cinnamon & spice & so simple to make too.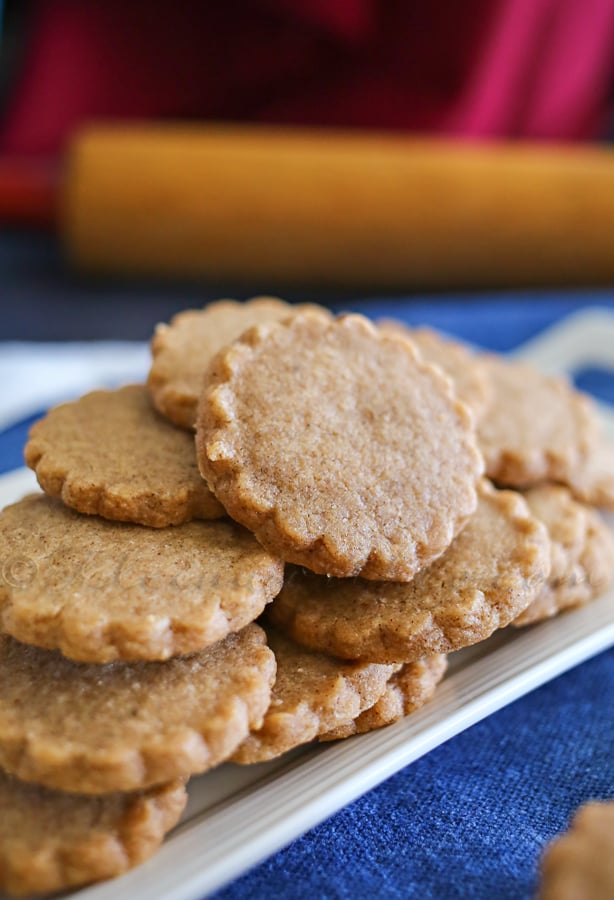 You see, I had the pleasure of trying Biscoff during my years right out of high school when I was globe trotting. I was hooked then & spent a long time wishing I could find them here in the states. But then years passed & finally they were here & I was happy. I would pick them up on occasion when I could find them.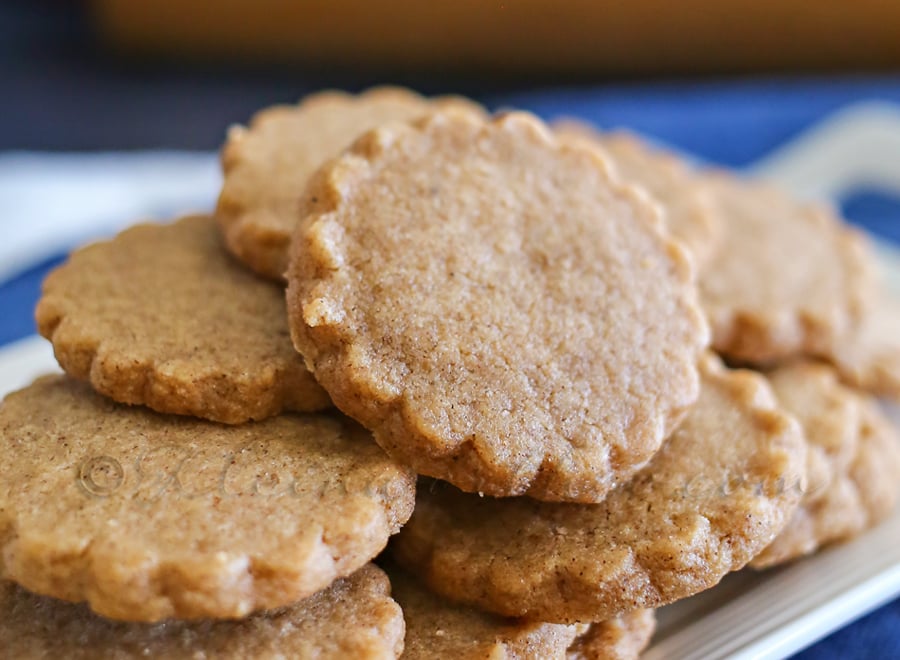 Flash forward to a couple months ago when the hubs had his surgery. I was the one doing the market runs. It's amazing what is out there that I didn't know I could get because I am not the one that does the weekly food shopping!!! So anyhow- while I was browsing each aisle I came across my beloved Biscoff cookies. I bought a couple packs & this time the hubs gave them a try while he was on bed rest. He was absolutely in love. They go perfectly with morning coffee now don't they?! He finally understood what I was so excited about & they were gone in a flash. Sooooo I figured that since I wasn't going to buy them in bulk I should make some of my own. After several attempts to get the spice ratios & cooking times right – I finally have the perfect Homemade Biscoff Cookie.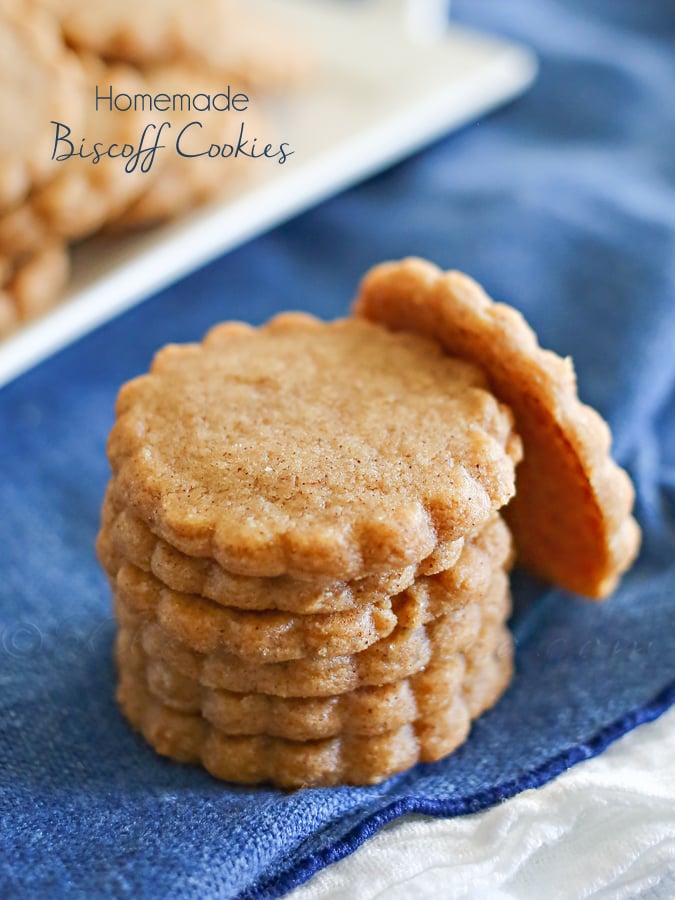 Homemade Biscoff Cookies
These Homemade Biscoff Cookies taste just like the original packed full of butter, cinnamon & spice & so simple to make too.
Servings: 24 cookies
Ingredients
1 cup butter (equal to 2 sticks) room temperature
½ cup granulated sugar
¼ cup firmly packed brown sugar
1 tsp vanilla extract
2 cups all- purpose flour
1 tbsp ground cinnamon
¼ tsp ground nutmeg
¼ tsp ground ginger
¼ tsp ground allspice
¼ tsp ground cloves
½ tsp salt
½ tsp baking soda
Instructions
Preheat the oven to 350 degrees.

In the mixer bowl, cream butter, sugar & brown sugar together on low.

Add the vanilla extract.

Slowly add flour, cinnamon, nutmeg, ginger, allspice followed by the salt & baking soda & beat until well combined.

Roll out dough to 1/4 inch thickness. Use cookie cutters to cut your cookies into your desired shapes.

Use a thin spatula to transfer to baking sheet placing approx 1" apart (they will puff & spread slightly) If you have trouble rolling the dough - chill it for about 30-60 minutes & try again.

Bake in a preheated oven for 13-16 minutes.

Transfer to a wire rack to cool before serving - this is important as they will crisp & set as they cool & then you have the full Biscoff taste & experience.
Notes
Note - the quantity will depend on the size of the cookie cutters you use. Obviously the smaller the cookies, the more you will get out of this batch of dough.
Looking for more Easy Cookie Recipes?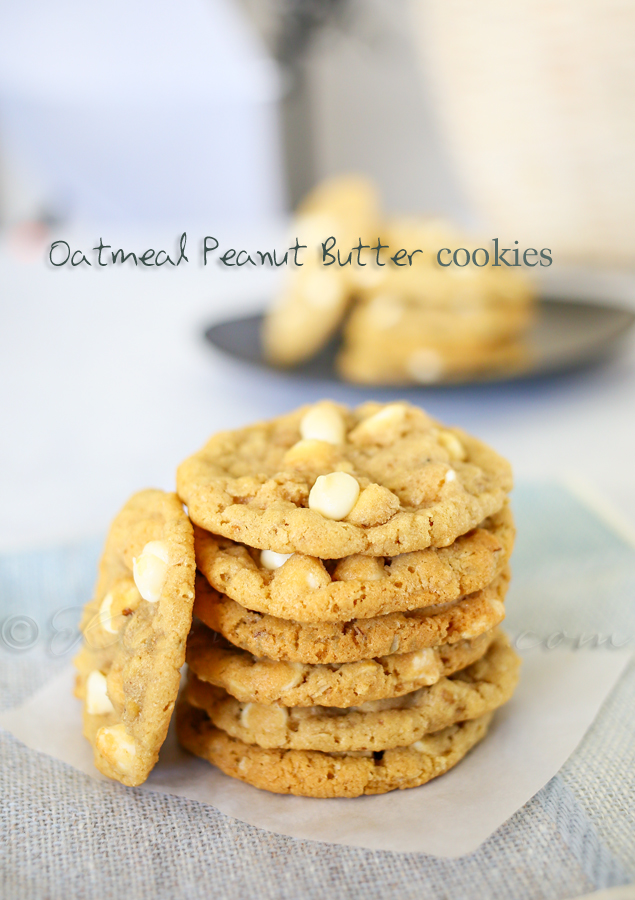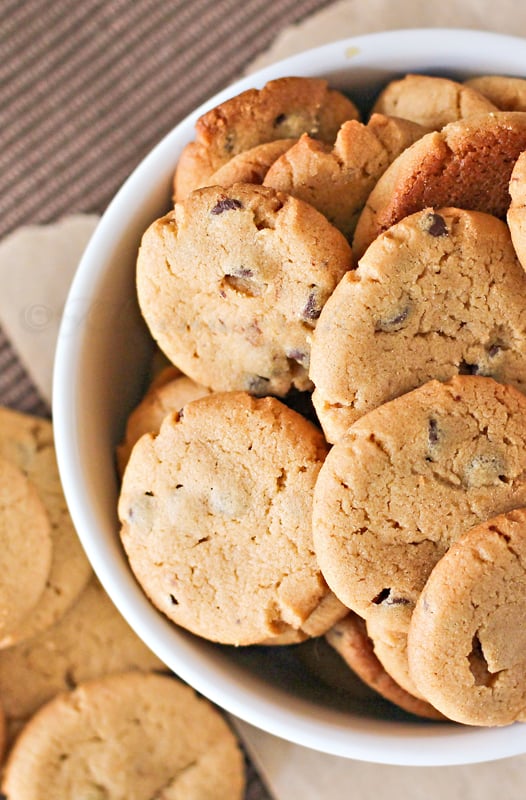 Mini Peanut Butter Chocolate Chip Cookies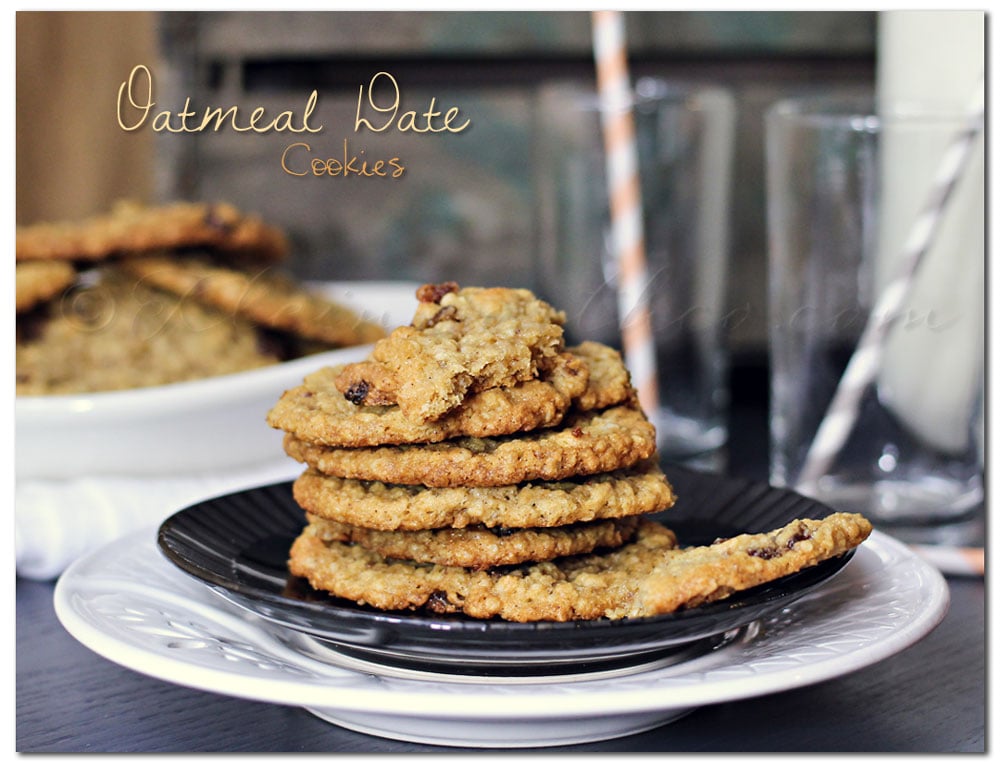 To see where I am linking today- visit HERE