It's so nice that the weather is warm & it's so inviting to be outside. The week before last we were in the 50's with rain. Then the sun made an appearance last week. I can't complain – I'm loving that it's not over 100 degrees outside. However, it's still warm enough that I don't want to eat heavy. When it's hot I certainly don't like heavy food. So I wanted to share with you all today my super simple recipe for Easy Garlic Bruschetta. It's the perfect summer appetizer. Looking for Easy Family Dinner Ideas?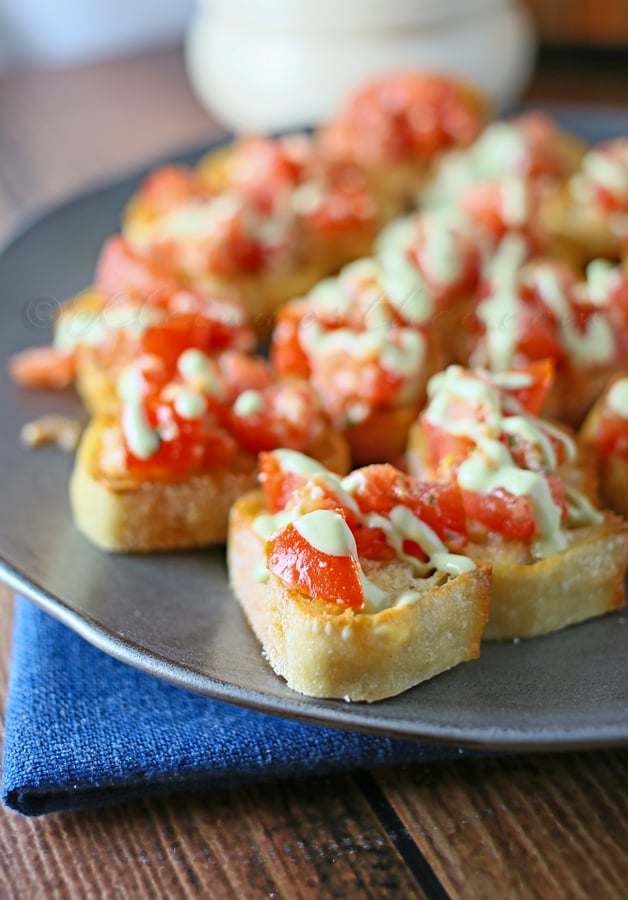 We LOVE garlic. We add large amounts to almost every dish. Do you like garlic?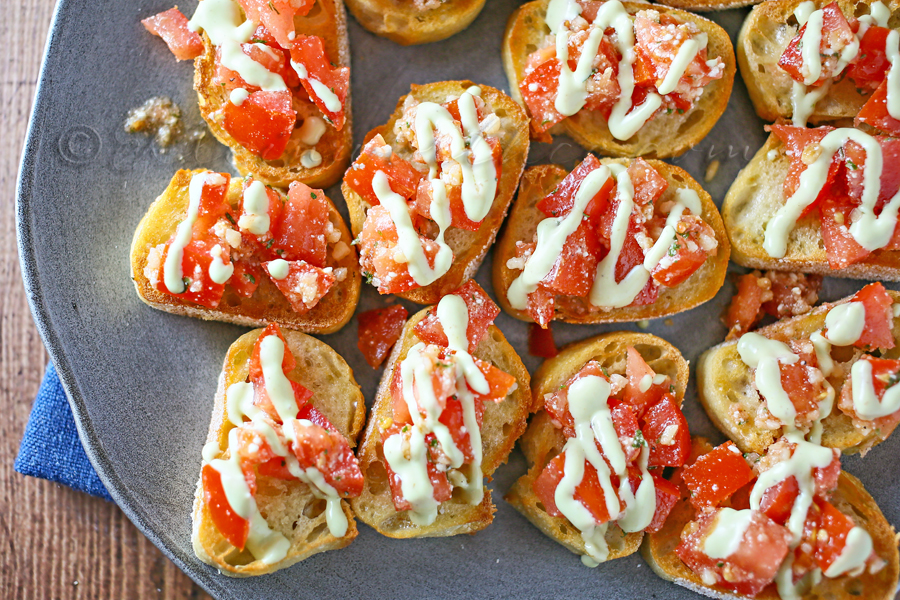 After I added this to the toasted bread I decided to add a little bit of my Sweet Garlic Avocado Dip to the top. The blend of sweet with the garlic bruschetta was perfect.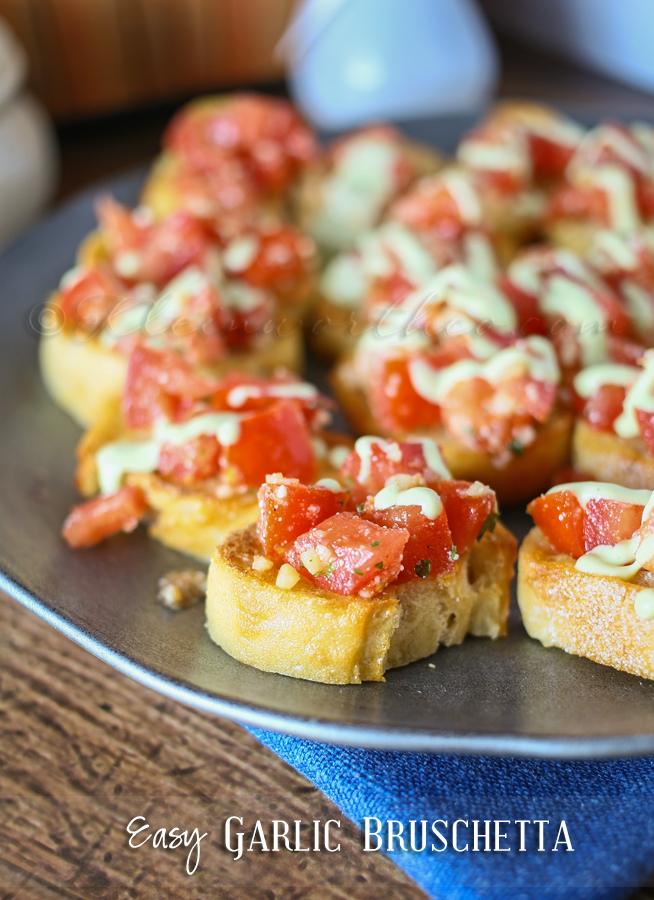 I could snack on this all day long! Perfect summer appetizer.
Easy Garlic Bruschetta
Ingredients
2 medium tomatoes- diced
1 tbsp minced garlic
1 tbsp minced onions
1 tbsp granulated garlic
1/8 cup olive oil
2 tbsp chopped parsley
1/4 tsp salt
1/8 tsp black pepper
2 tbsp grated parmesan cheese
1 baguette loaf
4 tbsp melted butter
Instructions
In a medium bowl- combine all ingredients except the baguette & butter.

Toss to combine

Cover lightly & place in refrigerator for at least 1 hour.

While waiting - slice your baguette into 1" wide slices

Brush with melted butter & broil several minutes to toast & bring to a golden color

Remove & allow to come to room temperature

Top with 1 tbsp bruschetta

Add a little drizzle Sweet Garlic Avocado Dip- optional
You can grab the recipe for the Sweet Garlic Avocado Dip here.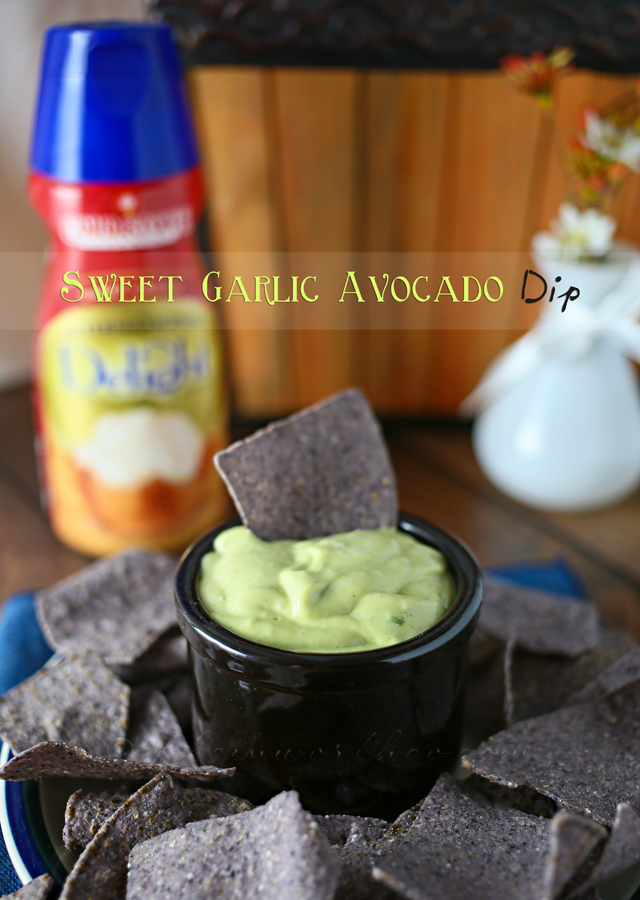 For more great summer recipes….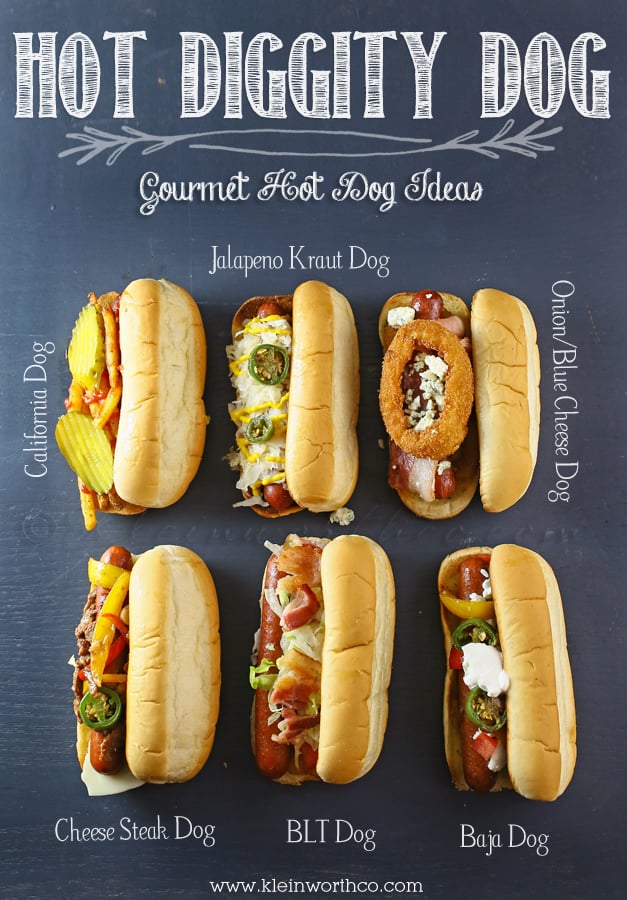 ….and how about a little dessert?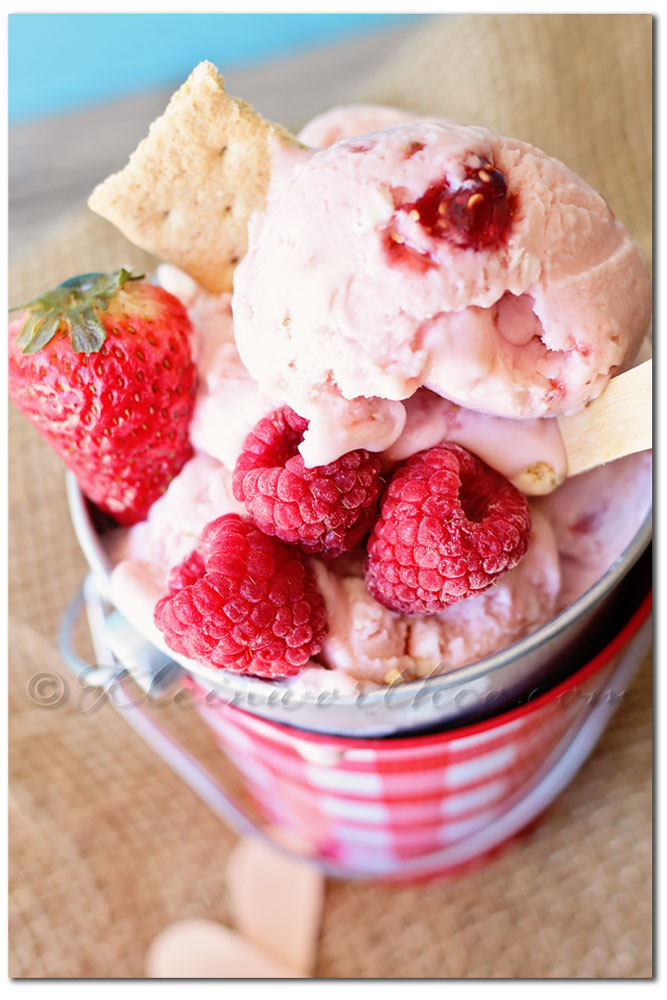 Double Berry Cheesecake Frozen Yogurt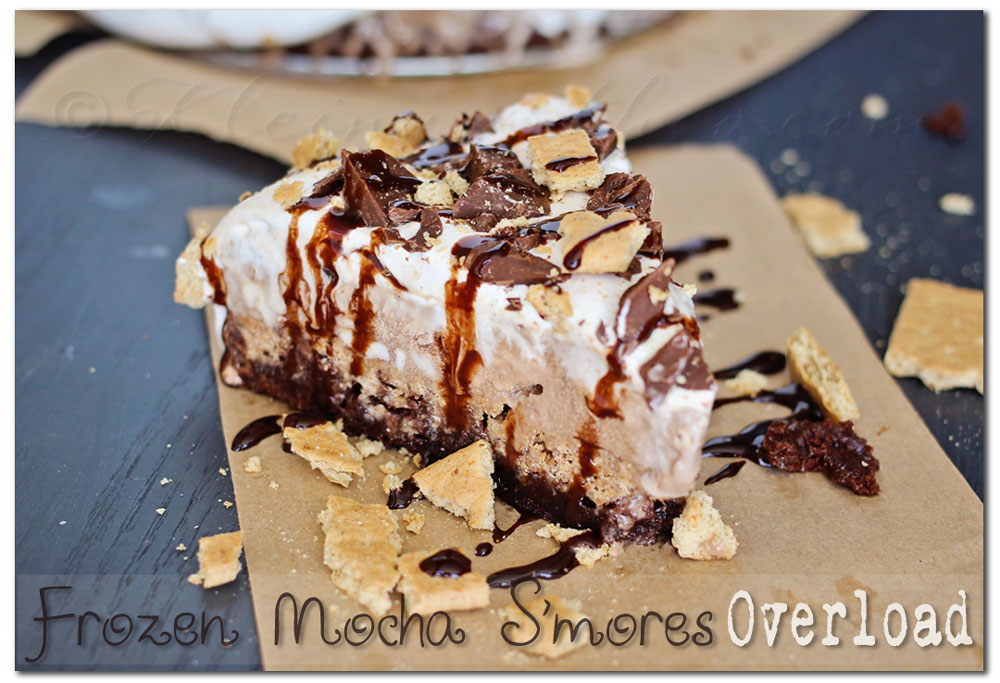 To see where I am linking today- visit HERE