Check out all of the simple and easy 4th of July Meal Ideas that are sure to make celebrating our nation's birthday stress-free.
This post is sponsored by Tyson Foods, Inc. All comments and opinions are my own.
I'm excited to say that the 4th of July is getting close. It is my favorite holiday. So even though life looks a bit different at the moment, I still am making what plans I can to make it the best it can be.
I have enjoyed the slower pace of life during the changes and so I have made a very conscious effort to keep life more low key as best I can.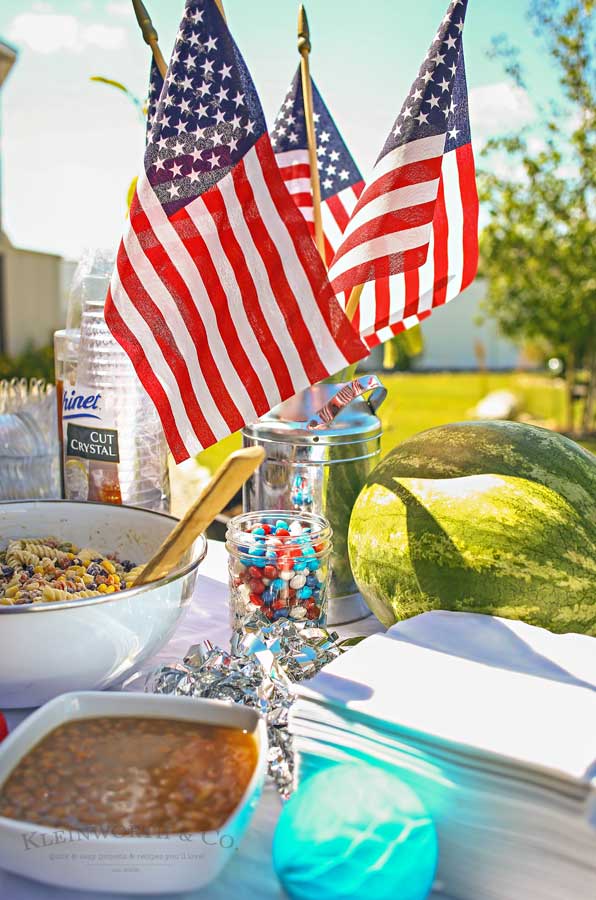 So when it comes to putting together our meal for the upcoming holiday, I'm keeping it easy by checking out the deals at the deli counter because they always keep things simple for me.
Between the main dishes and sides, it makes for a delicious holiday without a lot of work. Plus Walmart makes it easy to one-stop-shop and pick up the red, white and blue decor to go along with the food too.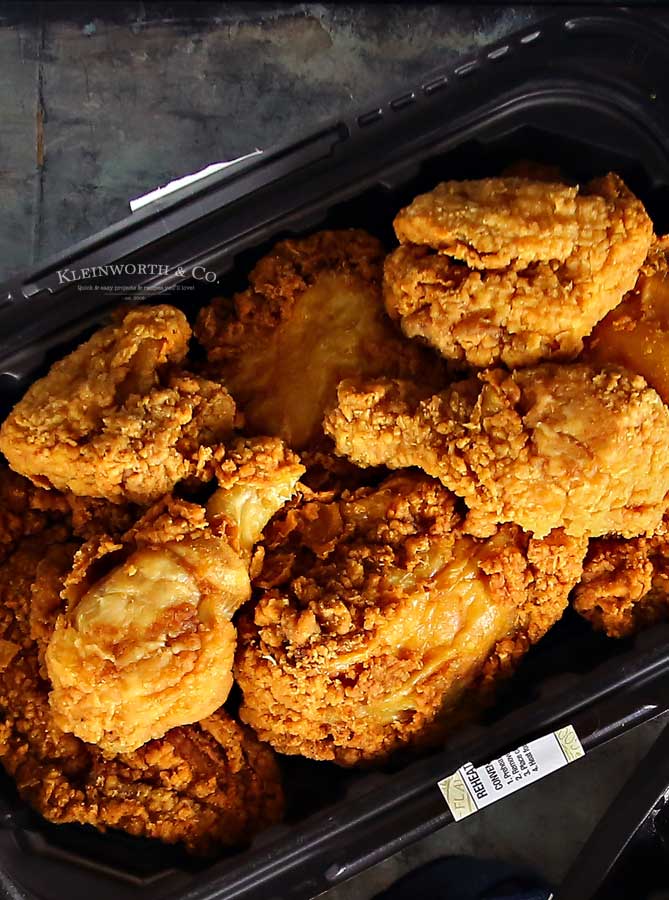 I went to Walmart and picked up several batches of the bone-in fried chicken along with some chicken tenders, and sides like mashed potatoes and mac & cheese. We always pick up a lot because our crowd loves it all.
4th of July meal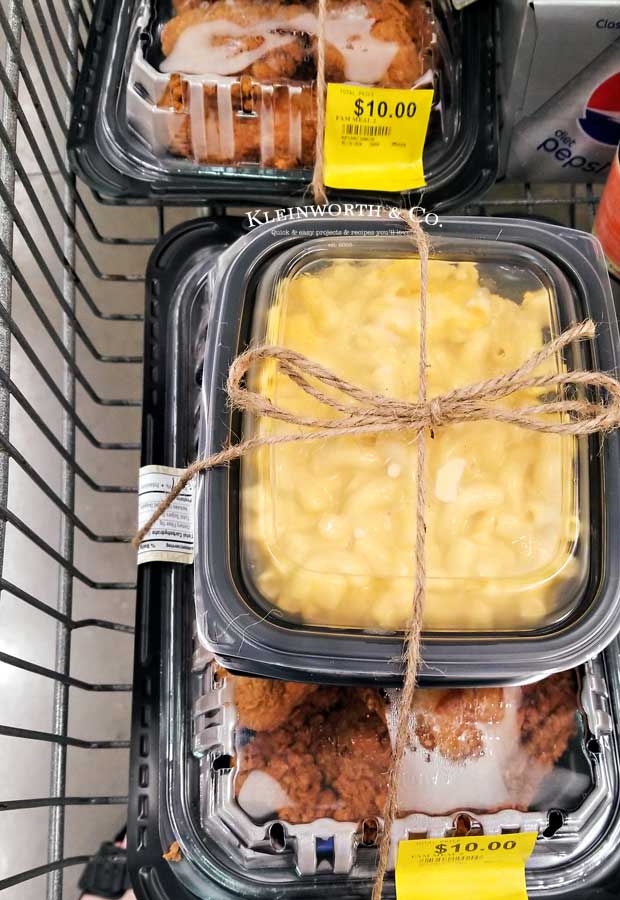 I'm always so impressed with the deli options at Walmart. The family loves the fried chicken and those chicken tenders are delish!
4th of July meal prep has never been so affordable, and when I don't have to cook that is a huge win for me. I like to keep things chill these days because we had way too many 4th of Julys that were packed full of all the firehouse commitments.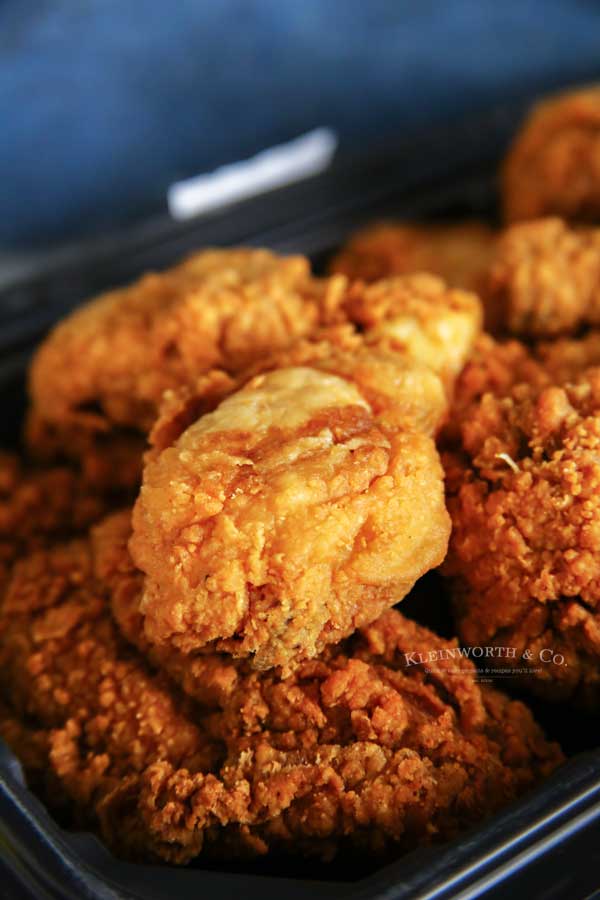 Honestly, everyone loves having fried chicken and it is such a quick and easy meal to serve for the holiday. It is great for those stay at home parties with just your family or you can order ahead if you plan on hosting a huge crowd.
I'm always all about keeping it simple and eliminating the unneeded stress from the day. Who wants to cook on a hot summer day anyway? This keeps the day free of all the hassle of cooking. Such a simple way to feed everyone something they love without breaking the bank.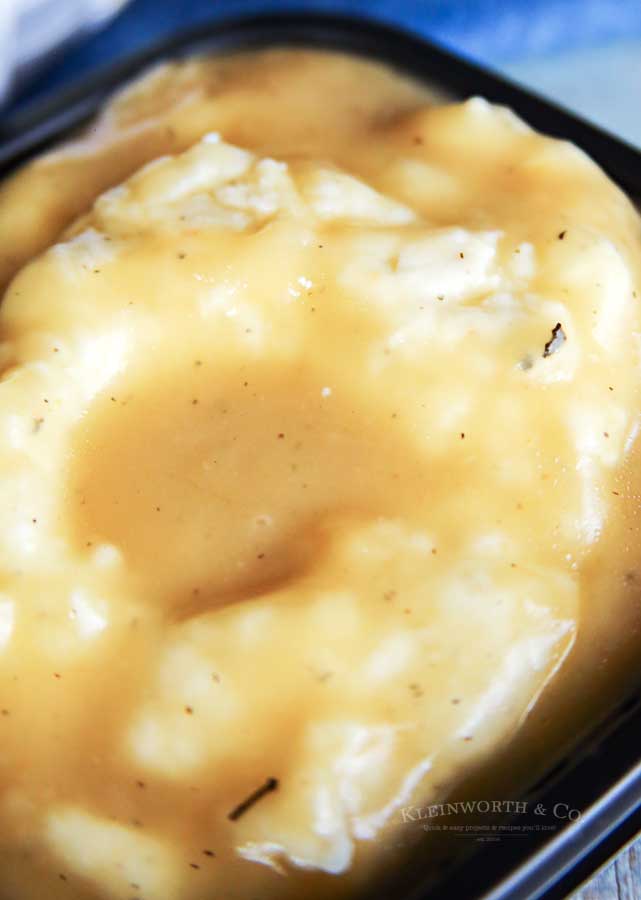 I know, you would expect that someone who writes about food would create a huge 4th of July spread. But really, I spend at least 1-2 months before the 4th making dishes to share here so everyone can plan ahead.
By the time the 4th arrives, I like to relax and enjoy my day. This way I don't feel like I'm working and can enjoy the time with my family. I am grateful to Walmart deli for helping me do that.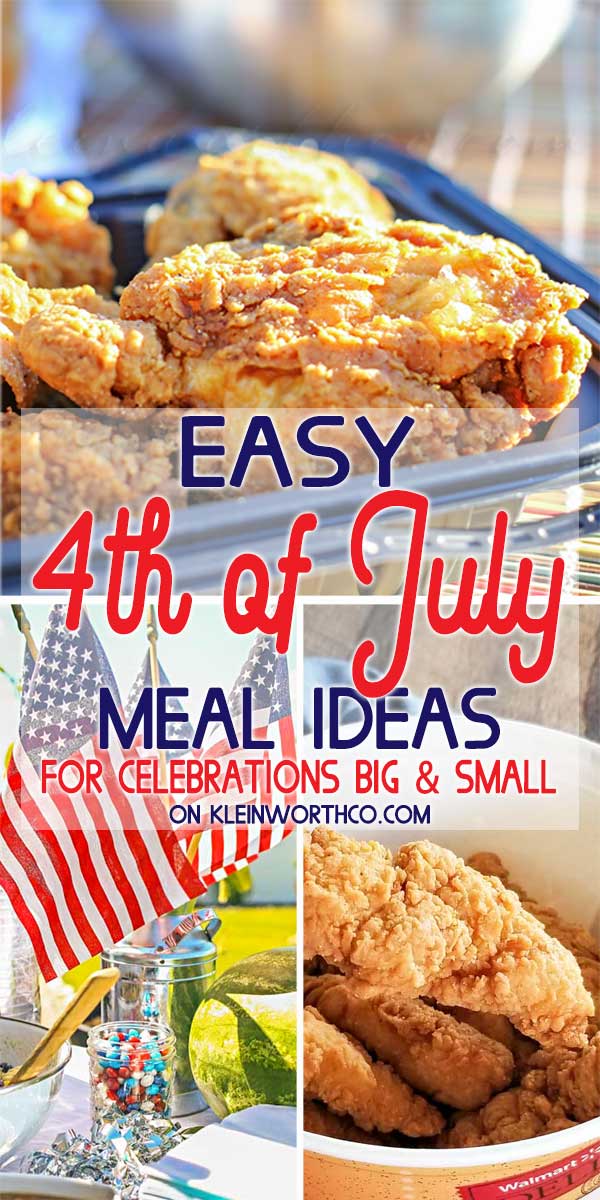 Here are some commonly asked questions
Where can I find this chicken?
Just check at your local Walmart deli counter when you are there picking up your weekly essentials. Ask them about the fried chicken and don't forget those delicious chicken tenders too.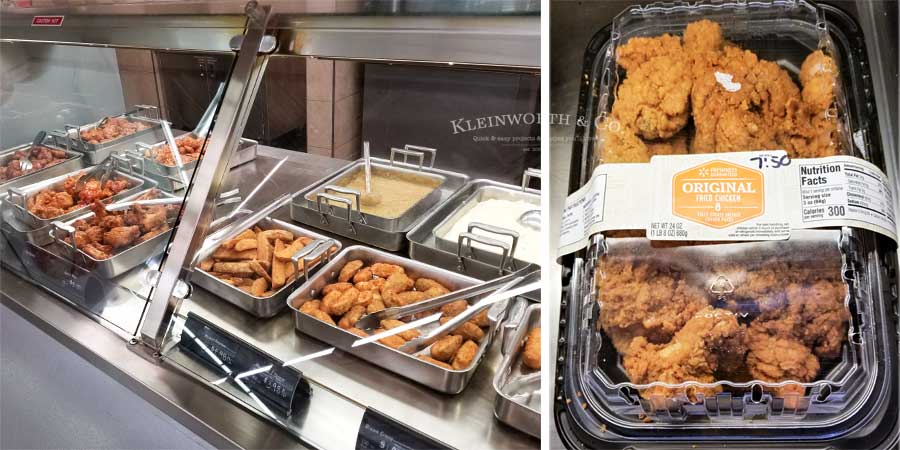 What side dish items do they offer at Walmart?
Potato Wedges
Mac & Cheese
Mashed Potatoes and gravy
Coleslaw
Potato Salad
Macaroni Salad
Baked Beans
Dinner Rolls
Pasta Salad
How can I store the leftover chicken?
If I am tight on time, I usually just leave the fried chicken or the tenders in the plastic container that they come in from the deli & refrigerate them. But you can place them in any airtight container and just keep refrigerated until you are ready to serve again.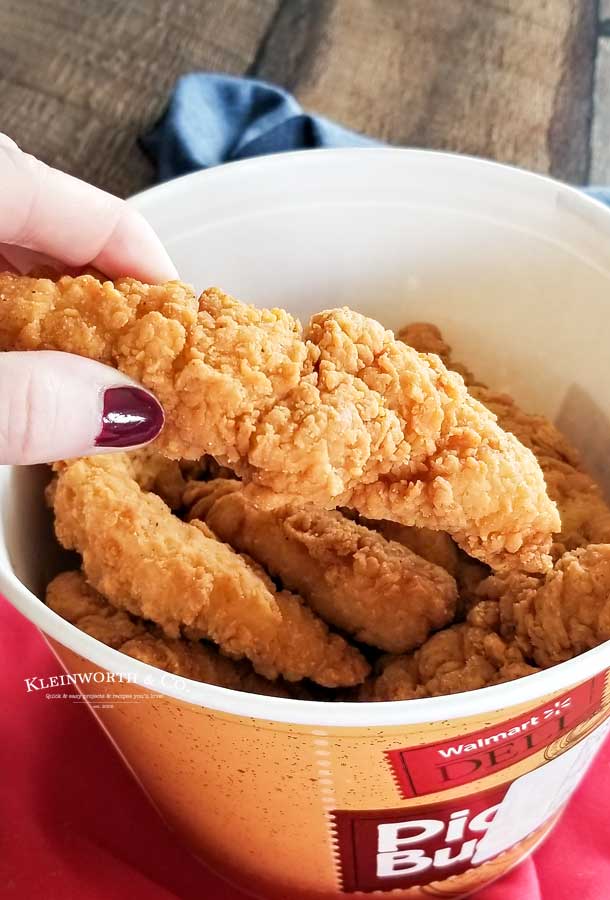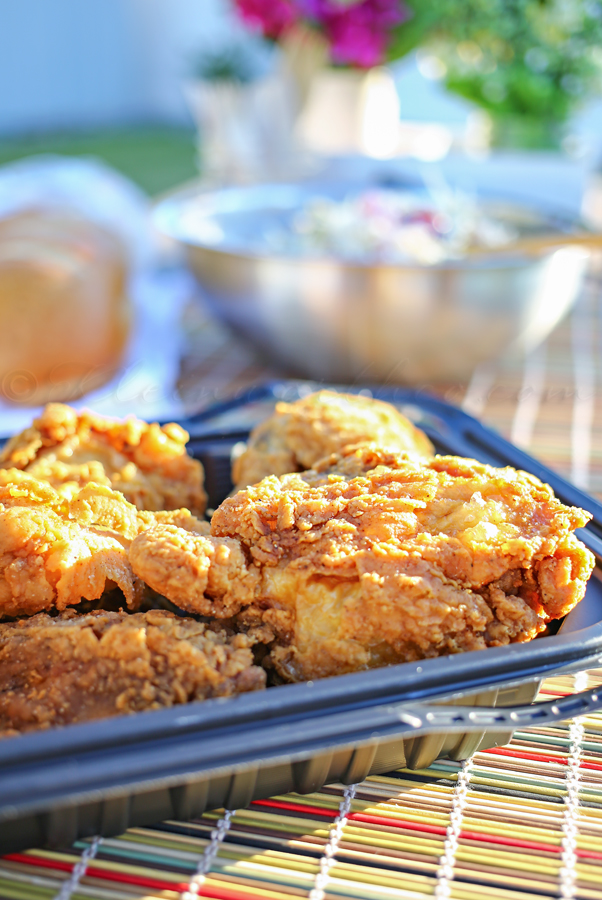 If you love these Easy 4th of July Meal Ideas as much as I do, please be sure to help me share on Facebook and Pinterest!
CONNECT WITH KLEINWORTH & CO!
Be sure to follow me on my social media, so you never miss a post!
FB, Pinterest, IG, Email Subscription