Well it's been a couple weeks since I brought you Easy Family Dinner Ideas. Do you ever just start throwing things in your slow cooker without really giving it much thought as to what you are truly creating? I do it all the time & then I have to come up with a name for it. Since the hubs has been in recovery I have been making so many more crock pot meals. It's so much easier. After schooling the kids, working here full time & now moving it all around caring for him – life is beyond full & I need the easiest recipes I can find. I tossed a bunch of things that sounded good into the pot & you know what – we loved it. When I researched what I should call it I realized I had made my version of Crockpot Chicken Florentine. How about that?! I was pretty pleased with myself that there was already a name for it AND that it turned into the family's favorite soup thus far.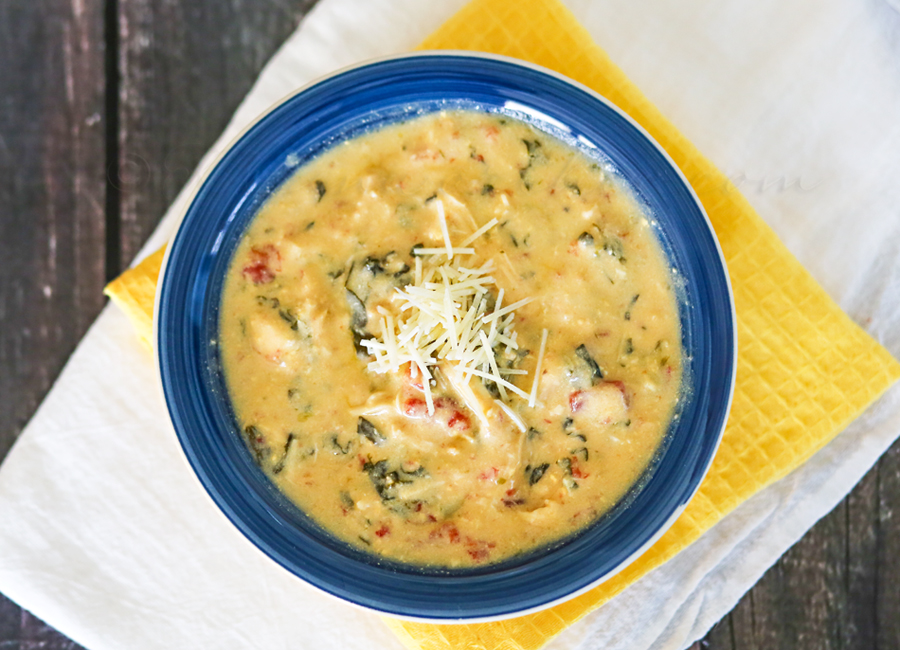 I know I mentioned easy before. But this really takes easy to a whole new level. Literally toss in & let it go. The flavors are INCREDIBLE! I do have to say – this filled to the top of my cooker. So if you have a cooker smaller than 4 quarts – or maybe you don't have a family full of BIG eaters – you can cut this recipe in half. Or you can make the whole thing & just freeze the rest for another time. Simple!!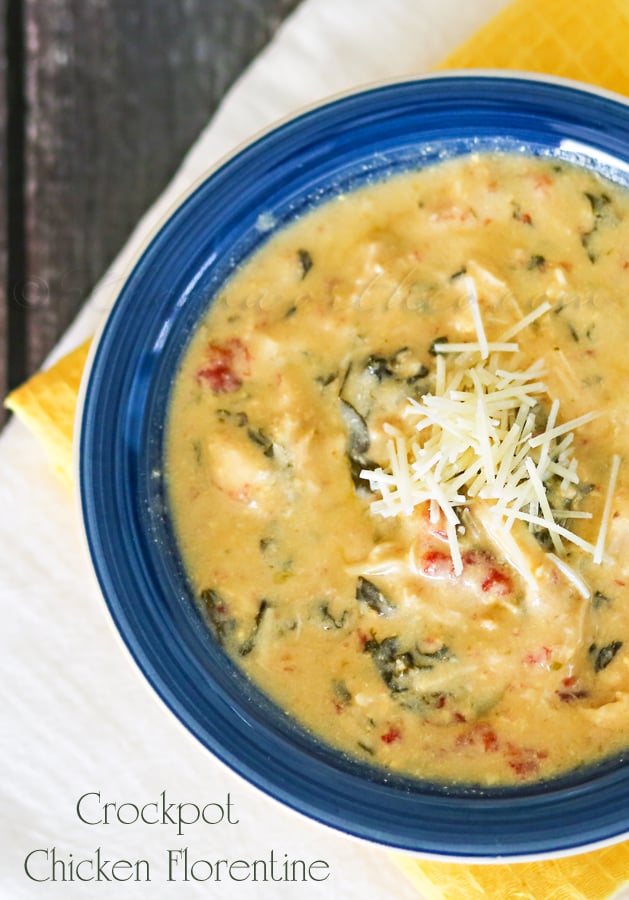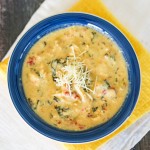 Crockpot Chicken Florentine : Easy Family Dinner Ideas
Ingredients
6 chicken breasts
1 -23 ounce can cream of mushroom soup
1 -23 ounce can cream of chicken soup
2 cans diced tomatoes
1 cup water
1 pound Velveeta cheese - cubed
2 cups shredded jack cheese
1 - 10 ounce package frozen spinach
Minced onions garlic, salt & pepper to taste
Instructions
Combine all ingredients in crockpot & cover

Cook on high 6-7 hours

When you have about 1 hour left - remove chicken & shred - return to crockpot

Cook remaining hour

Enjoy!

**Note: this FILLED my 4 qt. crockpot. If you have a smaller cooker- cut recipe in half.
Want more Easy Family Dinner Ideas like this Crockpot Chicken Florentine for your Crockpot?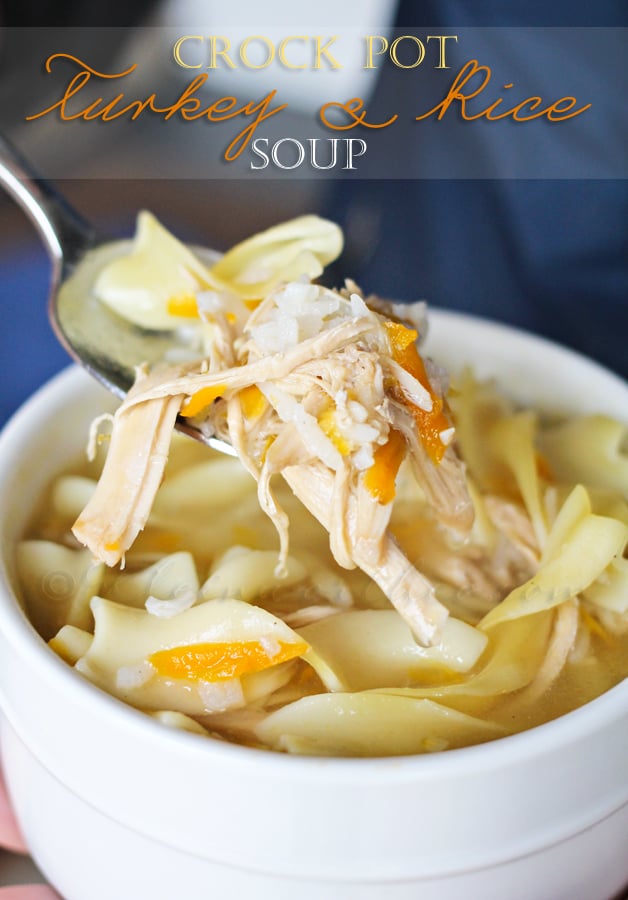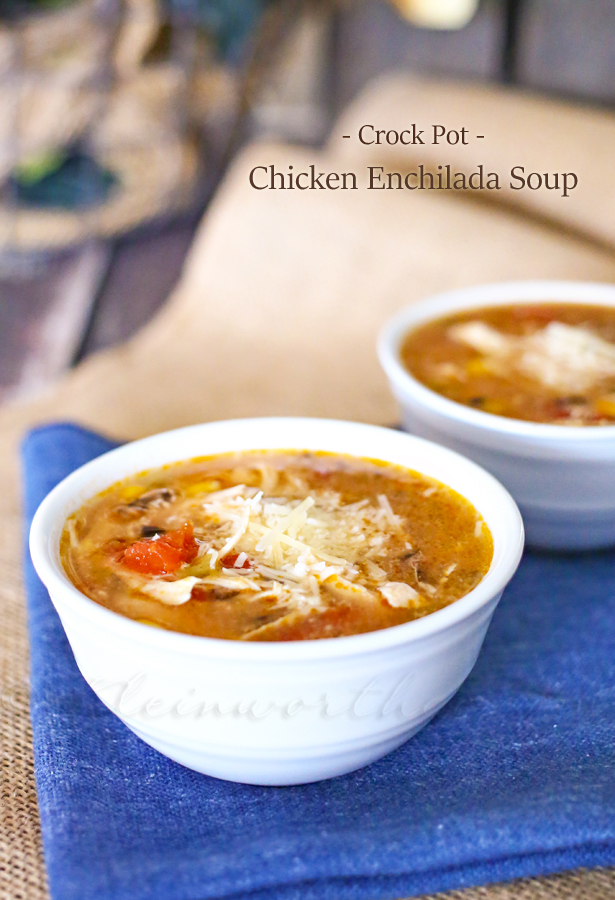 Crock Pot Chicken Enchilada Soup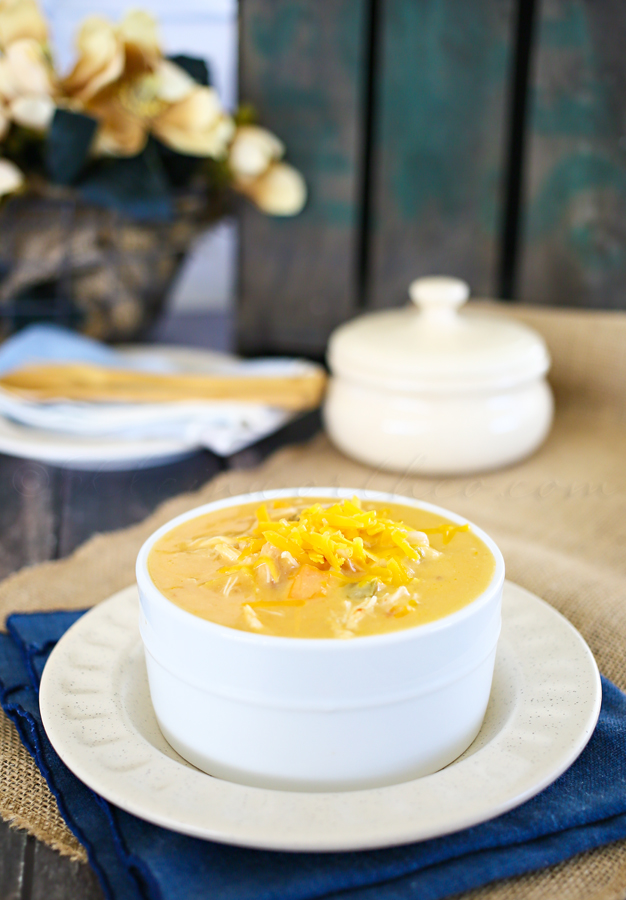 To see where I am linking today- visit HERE
1