When I was a kid we had a drug store called Thrifty. Did you have one near you? They were founded way back in 1919 & they were everywhere when I was growing up. They have since gone through several changes & I think they are now owned by Rite-Aid. But if you lived on the west coast then you probably know what I'm talking about. You probably also remember that they sold ice cream. You would go there to get your prescriptions with your parents & pick up some other things sold there – gift cards, whatever……and if you were lucky you would get to stop at the little ice cream counter & get a single or double cone of your favorite flavor. One flavor that was signature to them was Chocolate Malted Crunch. It was certainly a favorite for me & everyone else I knew. It soon became that if there was a special event & you wanted to celebrate – you went to Thrifty & picked up a cone. I think I had several dates that ended with stopping there for a cone of Chocolate Malted Crunch Ice Cream. It was absolutely the THING TO DO when I was growing up & it was so easy too because they were literally walking distance from my house. Unfortunately though all the changes with the company – the whole ice cream thing went away in the areas where I have lived & goodbye Chocolate Malted Crunch. (I have heard that they sell it in cartons in the stores but I have yet to find it) Soooooo I finally decided to figure out how to make some & share it all with you today. YIPPEE!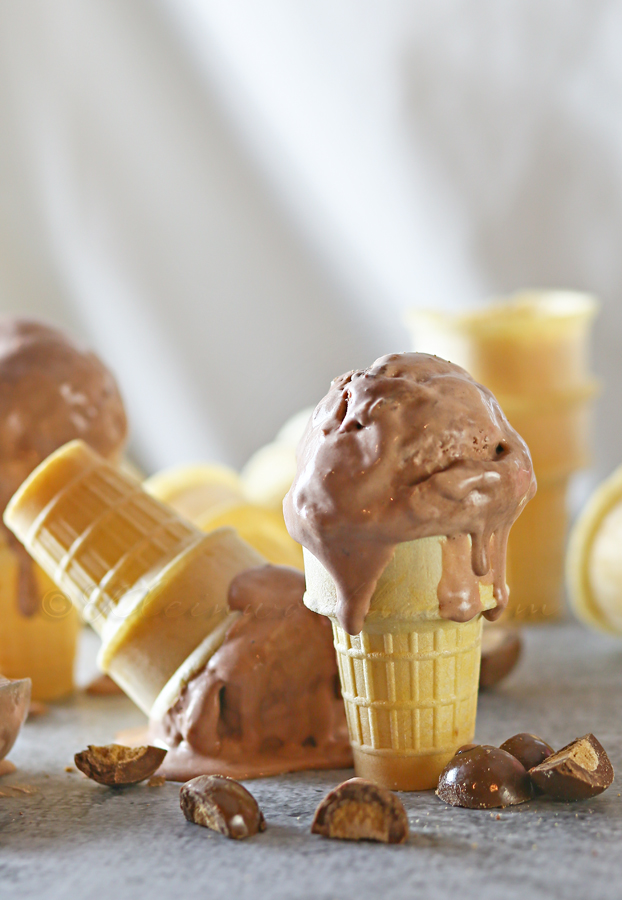 It's every bit as good as I remember.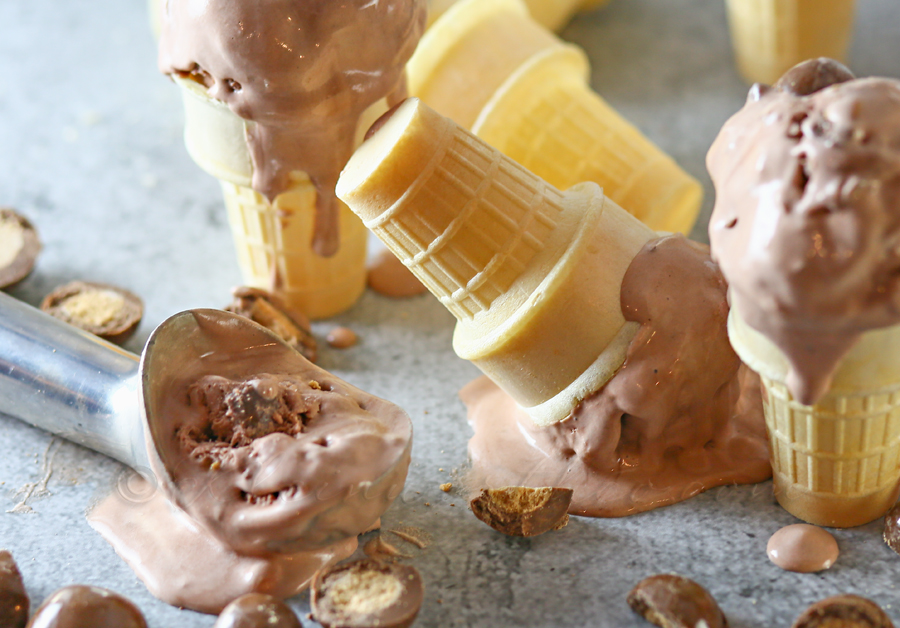 It was certainly way too long to go since my last cone when I was a kid. So happy I don't have to go without anymore.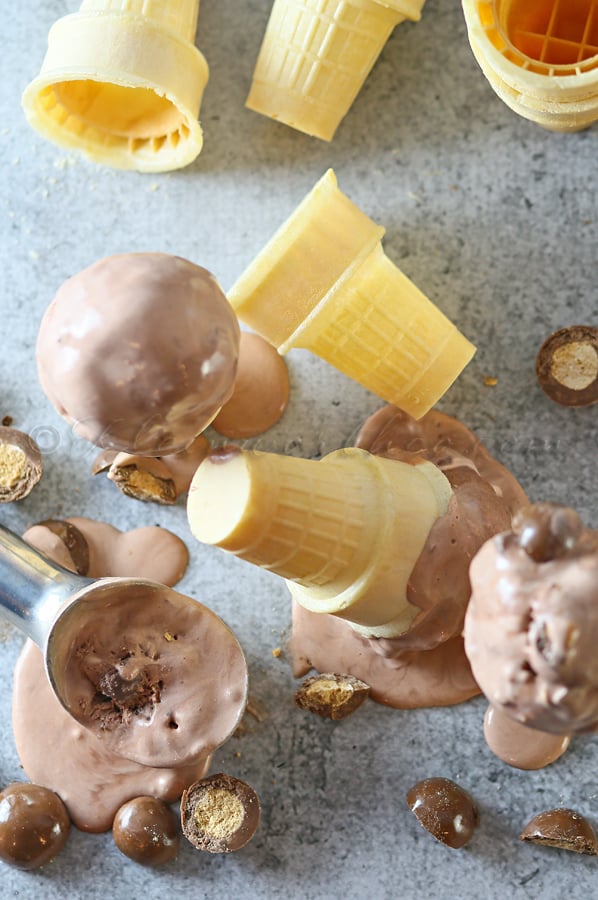 Chocolate malt ice cream with bits of malt ball crushed in there – DIVINE!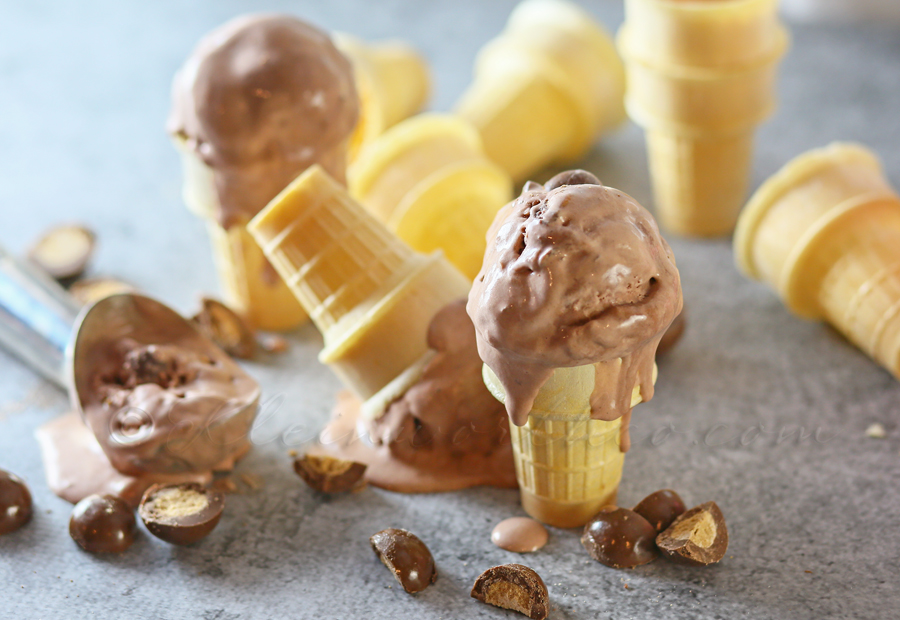 Truly takes me back to every fun & wonderful memory I have from my childhood. They all seem to swirl around treats & going out for ice cream. It was just the thing my mom & I shared together oh so many times & that I love so much. It was also the thing my best childhood friend & I would go do after school or over summer break. Walk around the corner for a cone of Chocolate Malted Crunch. Sometimes her dad would be in town visiting & he would always have to have a taste from each of ours. (just to make sure it wasn't poisoned he would say) Hehe – I can't help but smile thinking back & knowing that I can bring that wonderful flavor to my kids now.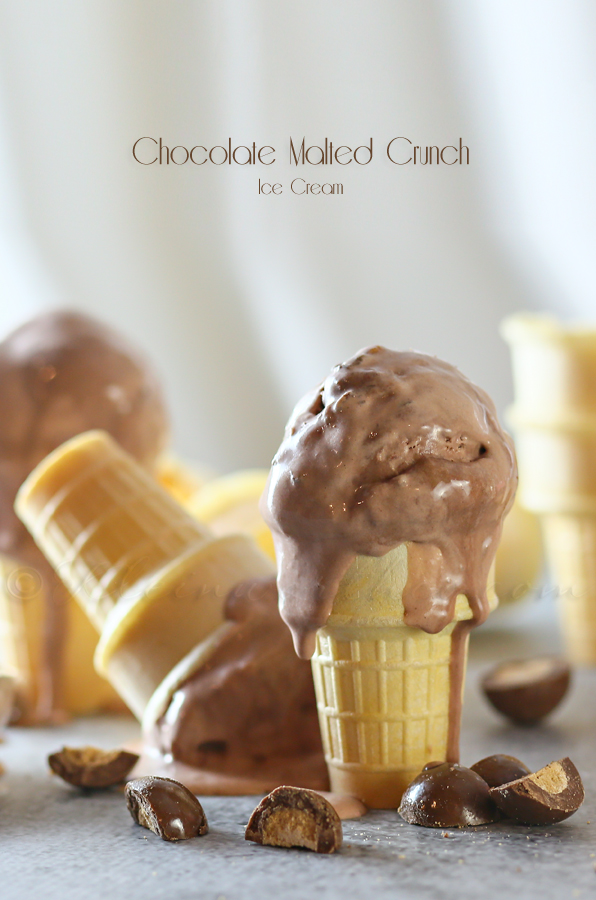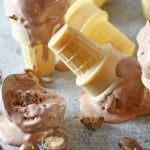 Chocolate Malted Crunch Ice Cream
Ingredients
1 14 ounce can Sweetened Condensed Milk
2 cups Heavy Cream
1 Cup Malt Milk Powder
1 cup Roughly Chopped Malt Balls
Instructions
Whisk sweetened condensed milk & malt powder in medium sized bowl until combined

In mixer bowl whip heavy cream to firm peaks

Take 2-3 spoonfuls of whipped cream & gently fold into your milk/malt mixture (this should thin it out)

Transfer that chocolate mixture to your large bowl of remaining whipped cream & GENTLY fold in until completely combined. Be careful to not overmix & break your whipped cream.

Add chopped malt balls - fold in

Transfer to airtight container, cover & freeze for several hours before serving.
Want more frozen treat flavors?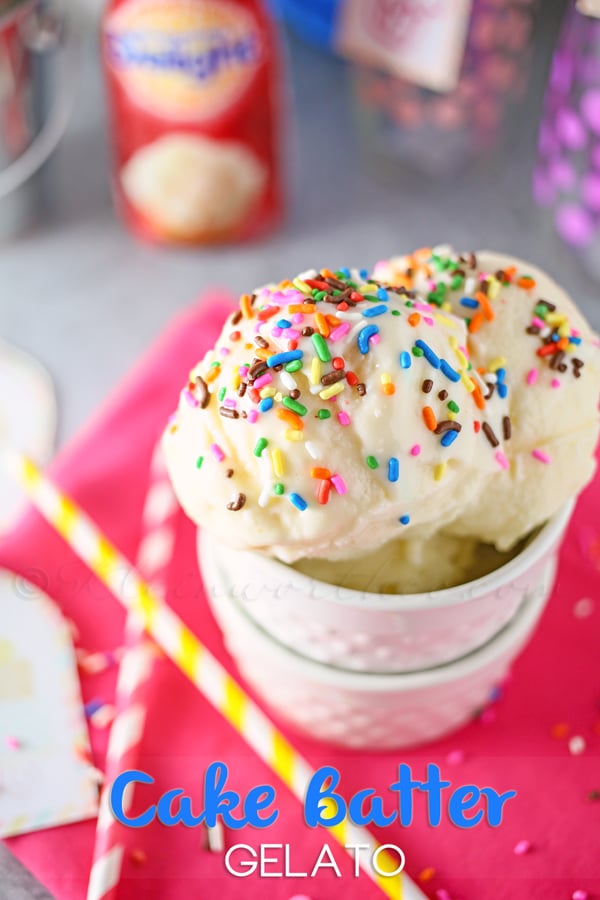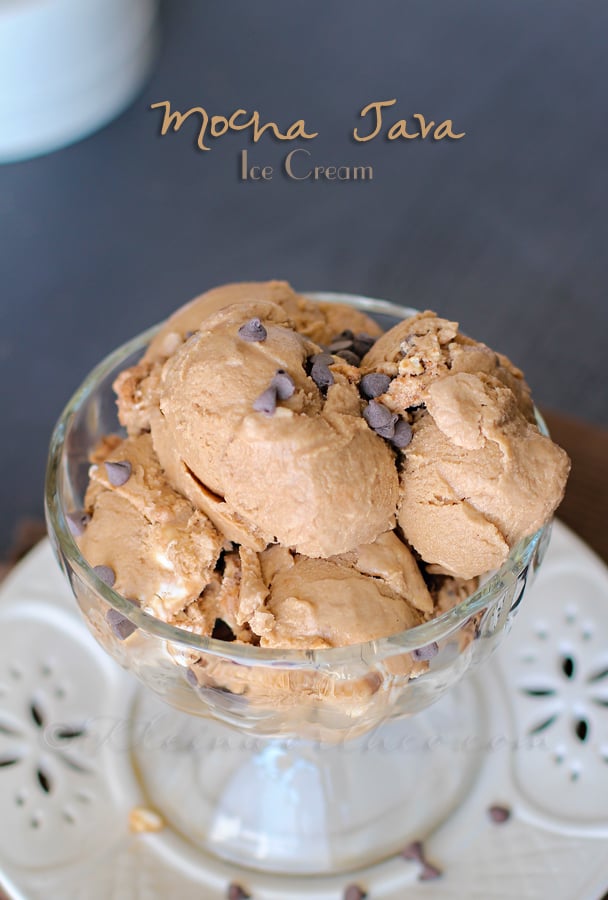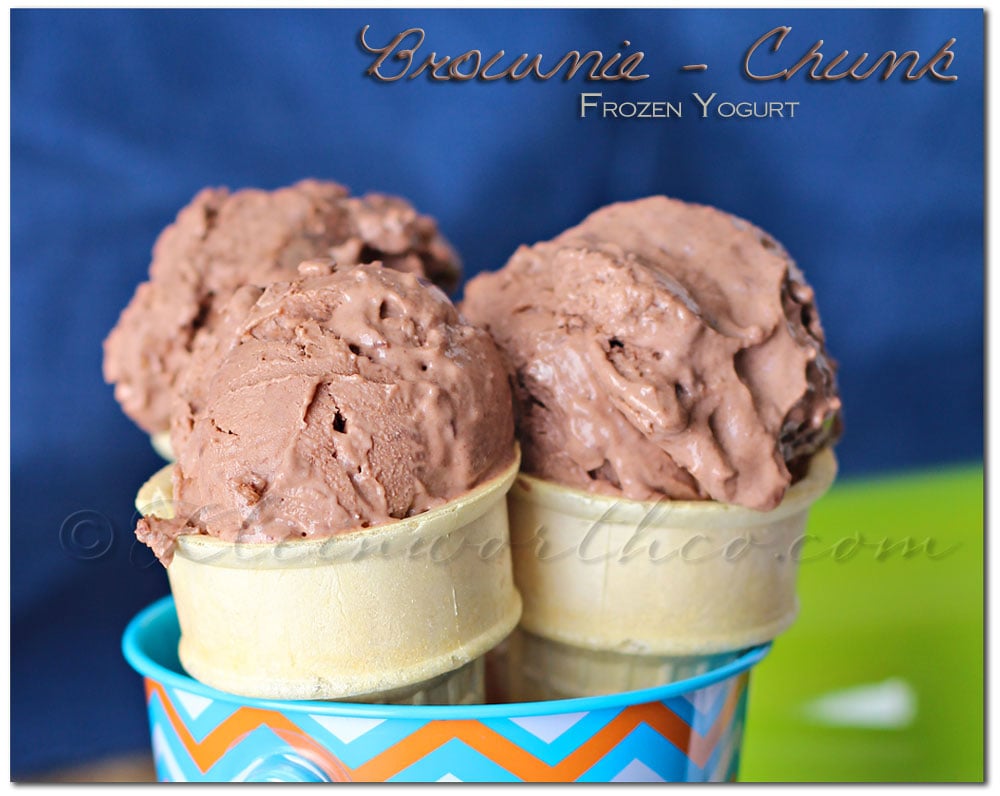 To see where I am linking today- visit HERE
1