I mentioned earlier in the week how much the family loves it when I bake with blueberries. Well after the last blueberry recipe this week I just had to make them more Yummy Bar Recipe with these Blueberry Crumble Bars. I mean – the other recipe was a breakfast item. The hubs really loves having a homemade goodie to enjoy after dinner. So really – I'm not going to deny him that. It's the little things like this that keep life happy.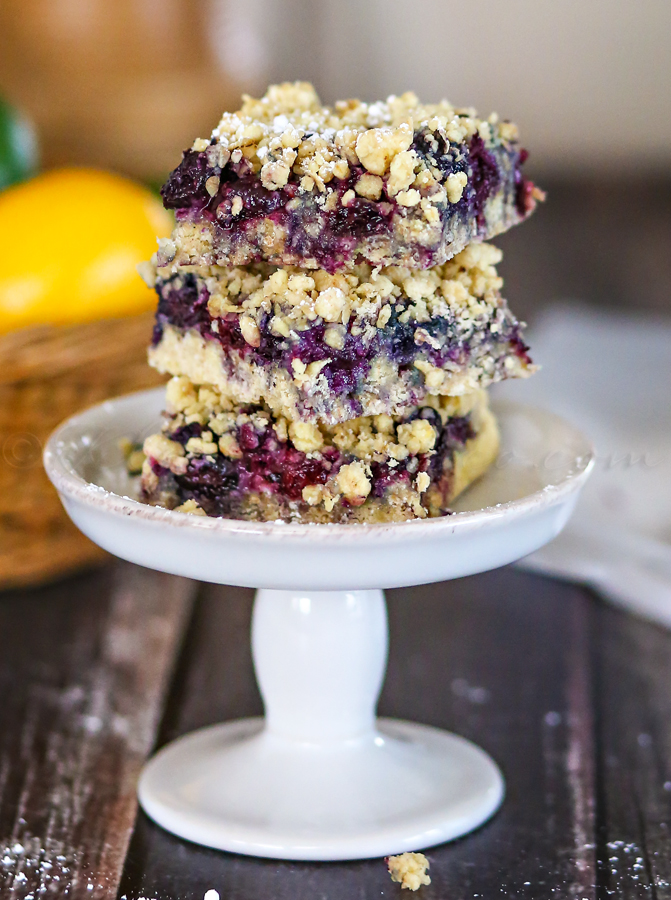 I did package a few of these up in my goodie package for the boys at the station. When I send goodies I think it's more fun to do a variety package instead of all one treat. It works out when I am making more than one thing in a day. There is less of a chance that the family will eat it all before I can package it up for the gift.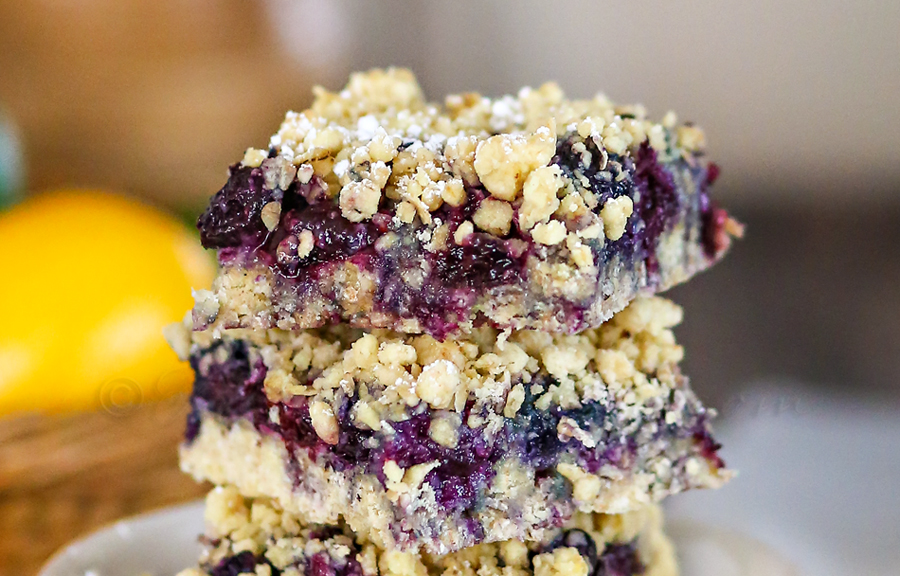 You can't go wrong with blueberries or easy recipes like this! Just look how pretty!!!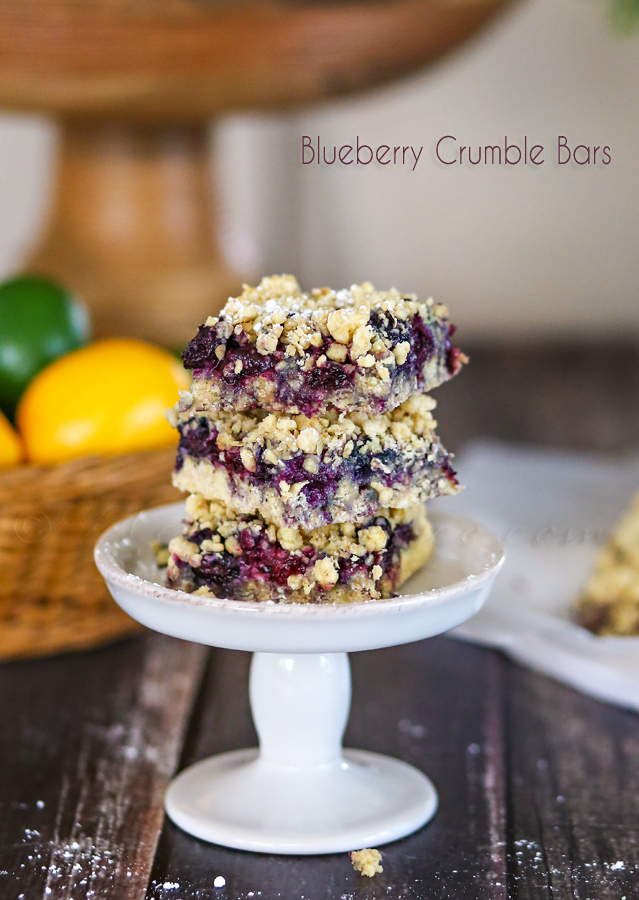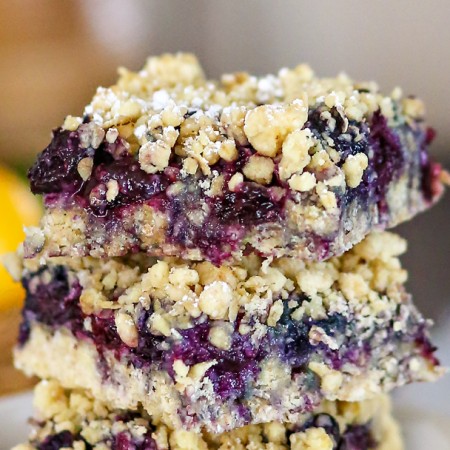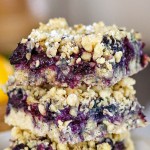 Blueberry Crumble Bars
Ingredients
1 box yellow cake mix
2-1/2 cup quick cook oats
3/4 cup butter- melted
2 cups blueberries fresh or frozen
1/4 blueberry syrup
Instructions
Preheat oven to 375 degrees

Line a 9x9 pan with parchment 7 set aside

In mixer bowl - combine cake mix, oats & melted butter - stir on low until fully combined & crumbly

Press 3/4 of the mix into your prepared dish making a nice even bottom layer

Add in your blueberry syrup spreading out to evenly coat

Top with blueberries

Sprinkle remaining mix over the top - pressing in slightly

Bake 19-25 minutes or until golden brown

Cool completely before cutting

Dust with confectioners sugar if desired before serving
Looking for more of our favorite blueberry recipes?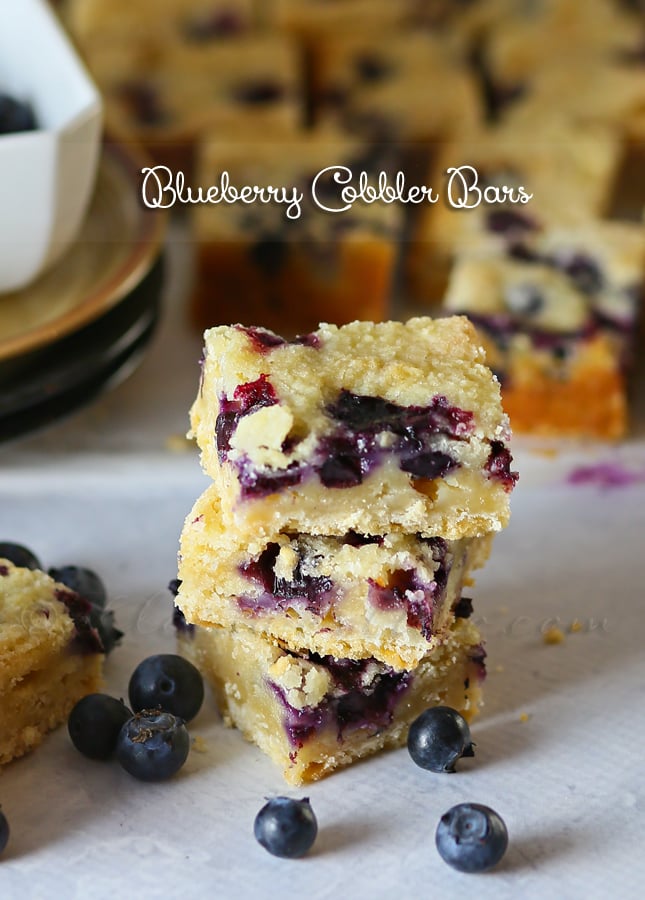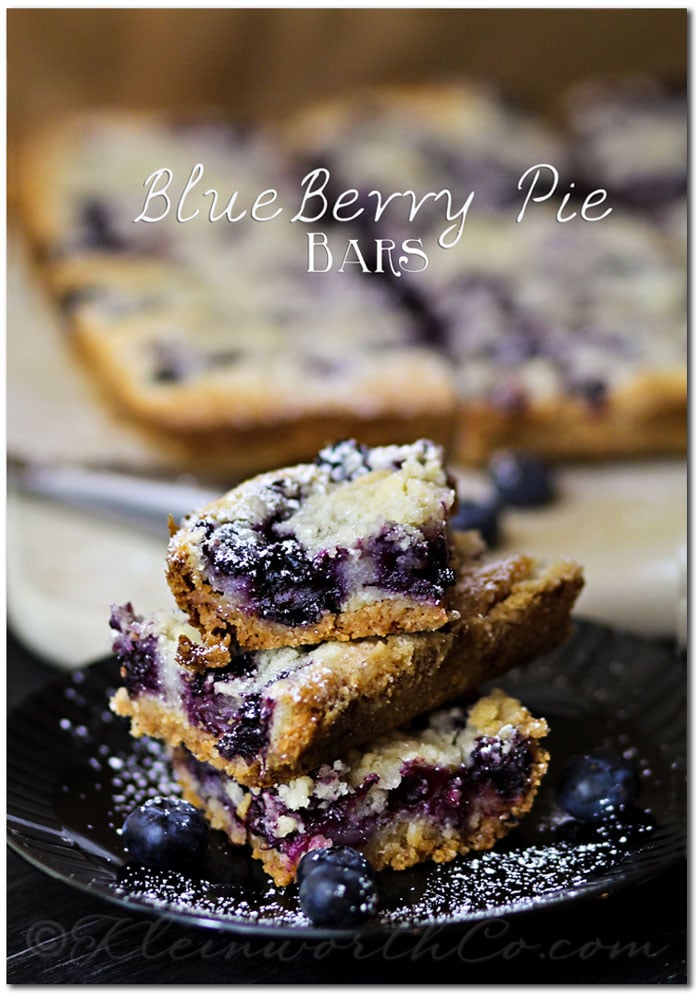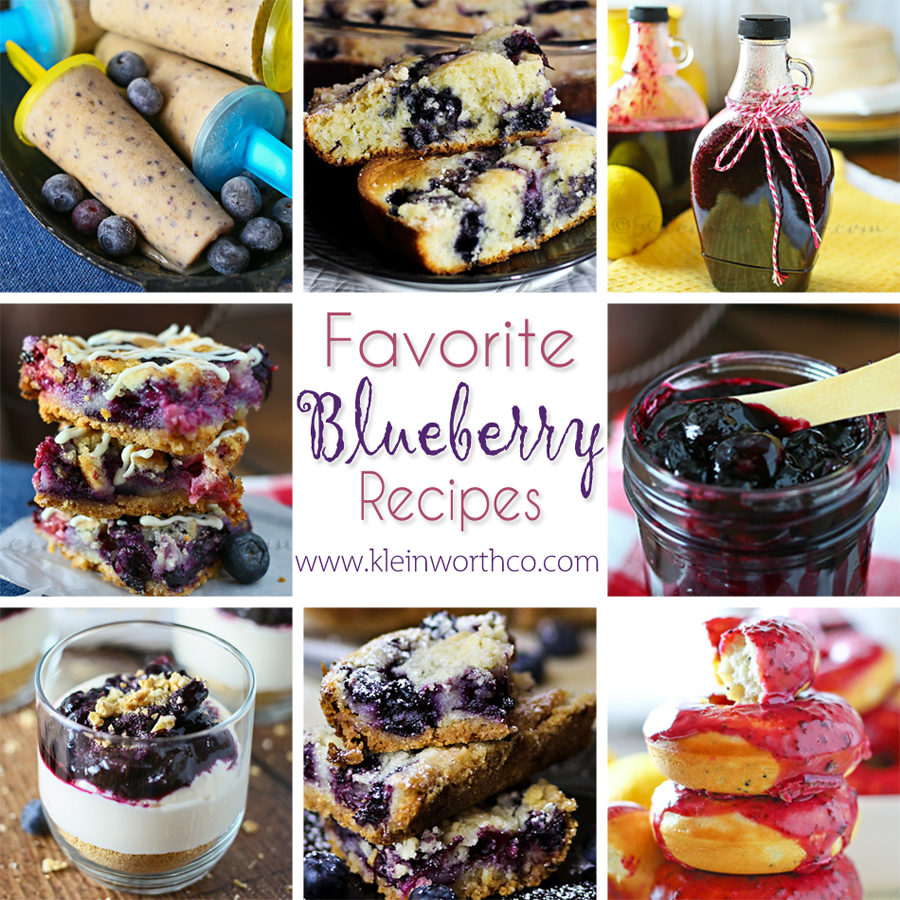 To see where I am linking today- visit HERE