Today I'm still in Salt Lake City for SNAP! – but I do have a wonderfully delicious treat to share with you all while I'm away. It's the perfect spring recipe. Do you love spring?? I am so excited for the warmth to come back. I loving this time of year– the days are longer, it seems the sun shines more beautiful than ever & I just feel so much better overall. That's probably because I have an abundance of fresh fruit & vegetables stocked in the house. It just makes me happy to open the fridge & see it overflowing with all those gorgeous colors. One thing that I do when I'm overflowing with produce -bake with fruit, especially berries. They are like little gems with those gorgeous, vibrant colors – they just make me happy. They were just calling me to make these Blackberry Crumb Bars. I love Yummy Bar Recipes!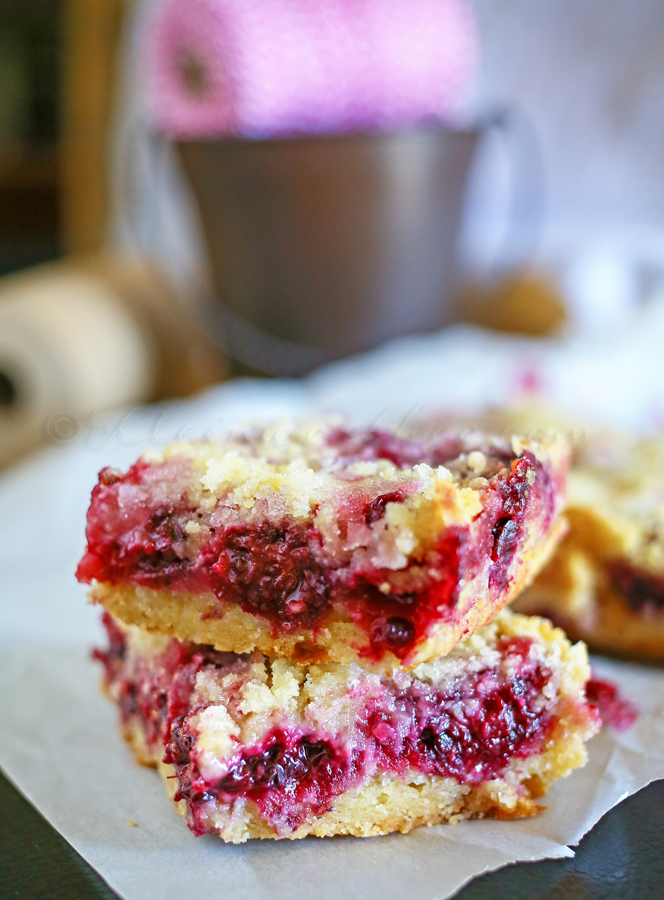 These Blackberry Crumb Bars work well topped with a scoop of vanilla ice cream or by themselves.
They have just the right ratio of crumb & berry – so yummy.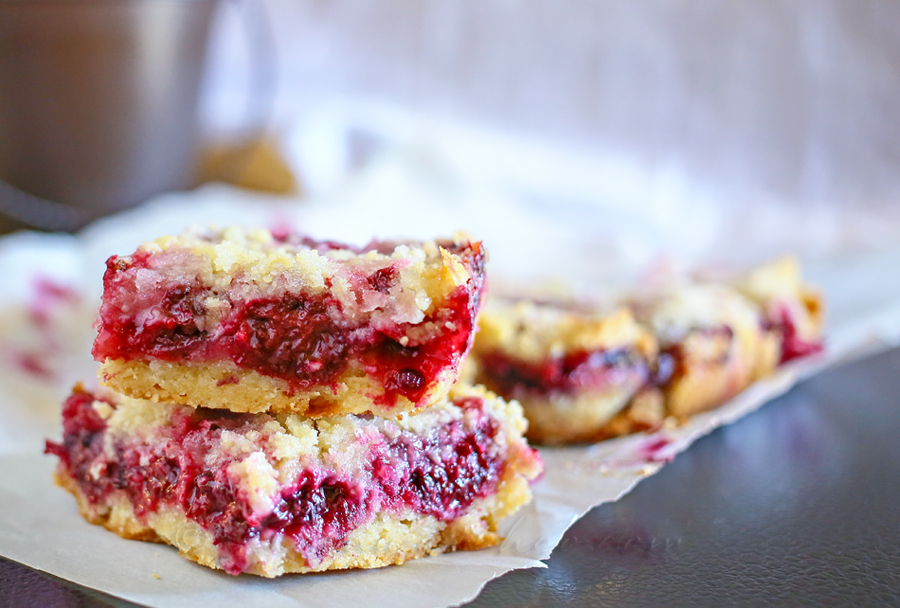 My kids liked having these with breakfast over the weekend. They were great with coffee too.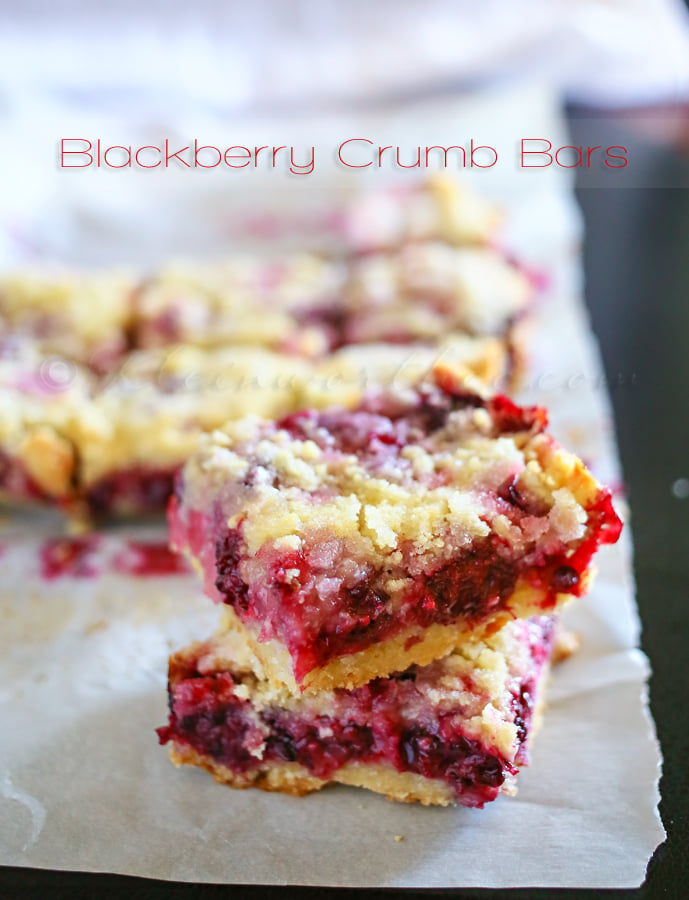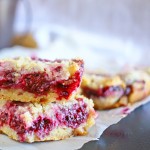 Blackberry Crumb Bars
Ingredients
3/4 cup + 1-1/2 tbsp granulated sugar divided
2 tsp cornstarch
1 tbsp freshly squeezed lime juice
2 cups blackberries
1-1/2 cups all-purpose flour
1/2 tsp baking powder
1/4 tsp salt
1 large egg yolk
3 tsp vanilla extract
1/2 cup unsalted butter - cut into cubes
Instructions
Preheat oven to 375 degrees

Line 8x8 baking dish with parchment & spritz lightly with cooking spray

In small bowl- combine 1/4 cup sugar & cornstarch - stir in lime juice

Add blackberries - toss to coat - set aside

In larger bowl- combine flour, 1/2 cup sugar, baking powder & salt.

Add egg yolk, vanilla & butter cubes

Using a pastry tool- work the mixture together until it resembles coarse crumbs

Spread 2/3 of the mixture into prepared pan - pressing down to even out & flatten

Top with blackberry mixture - spreading them into an even layer

Sprinkle remaining crumb mixture over top & then sprinkle with remaining sugar

Bake for 35-40 minutes or until toothpick test is clean

Let cool completely before cutting & serving- unless you are serving with ice cream, which is better with a warm bar.

Cool about 15 minutes in pan before cutting when serving with ice cream.
You know you want to grab one? 🙂
Want more blackberry recipes??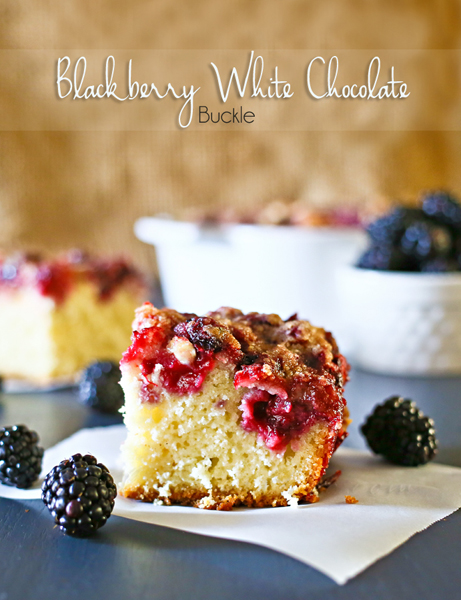 Blackberry White Chocolate Buckle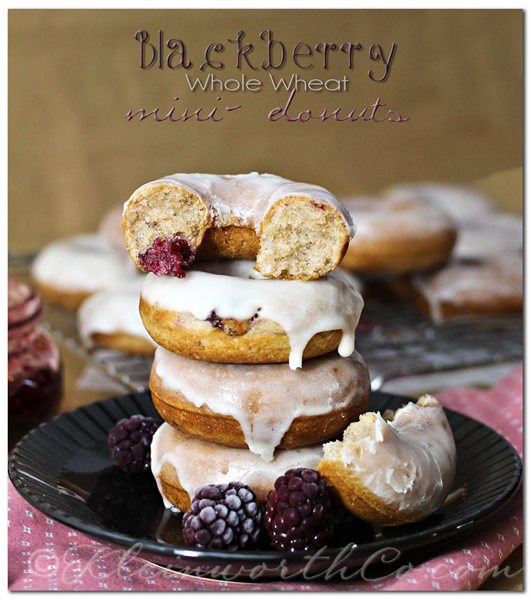 Blackberry Whole Wheat Mini Donuts
To see where I am linking today- visit HERE
0