Tender & juicy Barbecue Tri-Tip Roast – super easy, positively delicious – any time of year. Perfect for weeknight dinners, summer bbq's & parties.
Do you grill in the winter? I grew up in the mild climate of So Cal – so I'm used to grilling year-round. So just because we now live in North Idaho there is snow on the ground that doesn't mean that I pack my BBQ away.
Well- we do tuck it away in the garage for storage to protect it from the weather. However, nothing really stops us from shoveling the snow off the porch & moving the grill back out to make some amazing recipes.
One of our favorites – BBQ Tri-Tip Roast. It's great right off the grill with a side of baked potatos. But my favorite is the leftovers that I can use for a delicious sandwich the next day.
Scroll to the bottom for the Printable Recipe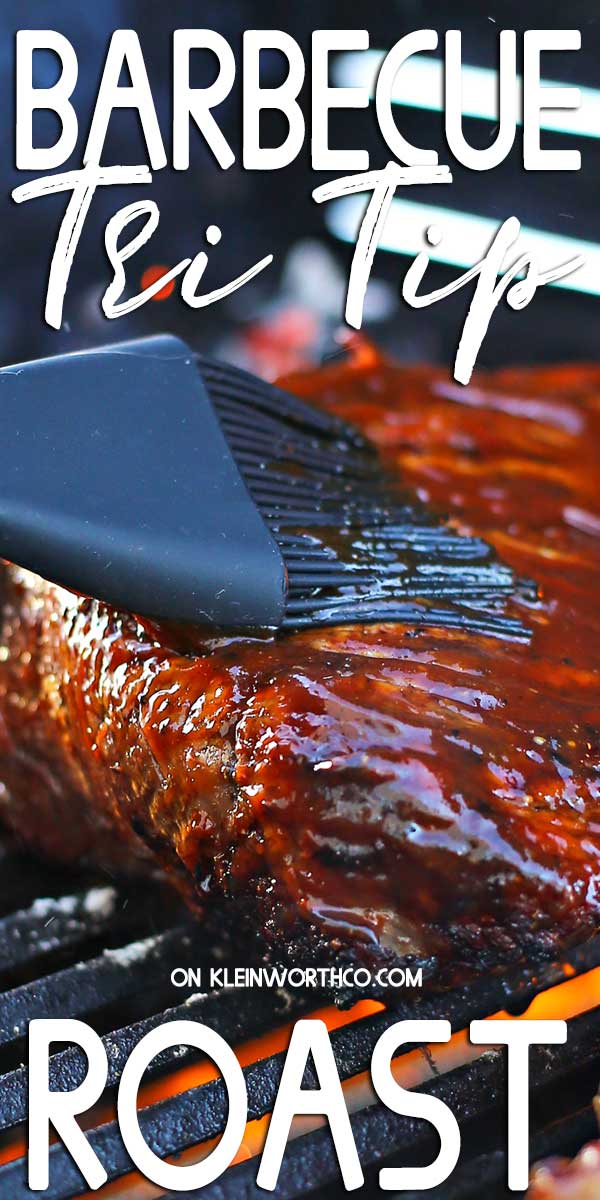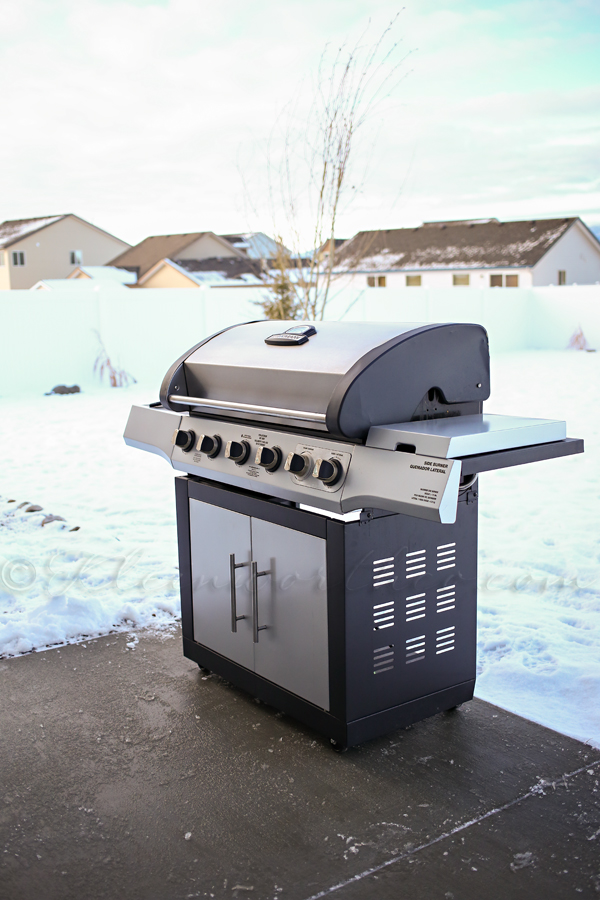 You see – we had a really nice day. The snow had started to melt off a little & that made it the perfect day to grill.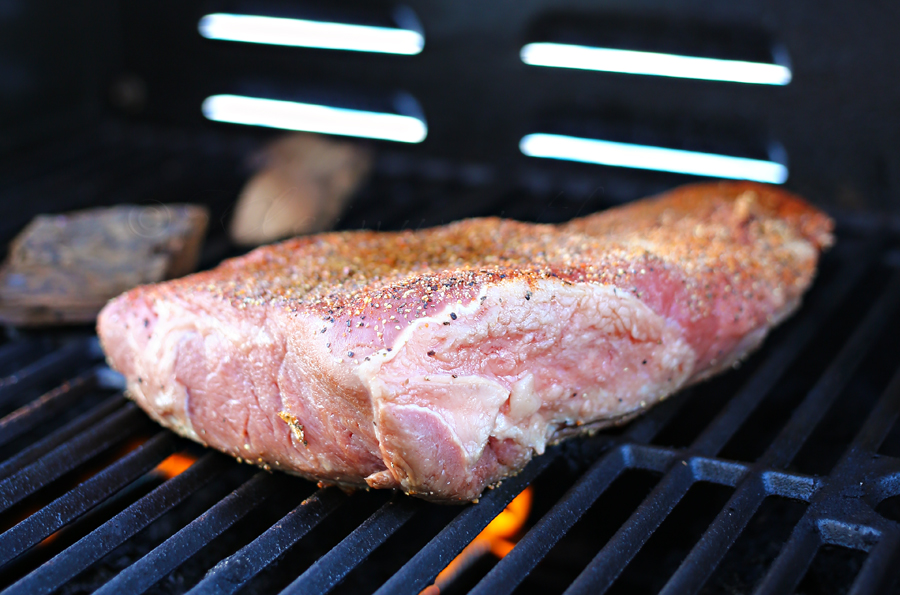 Here's the roast as it's searing.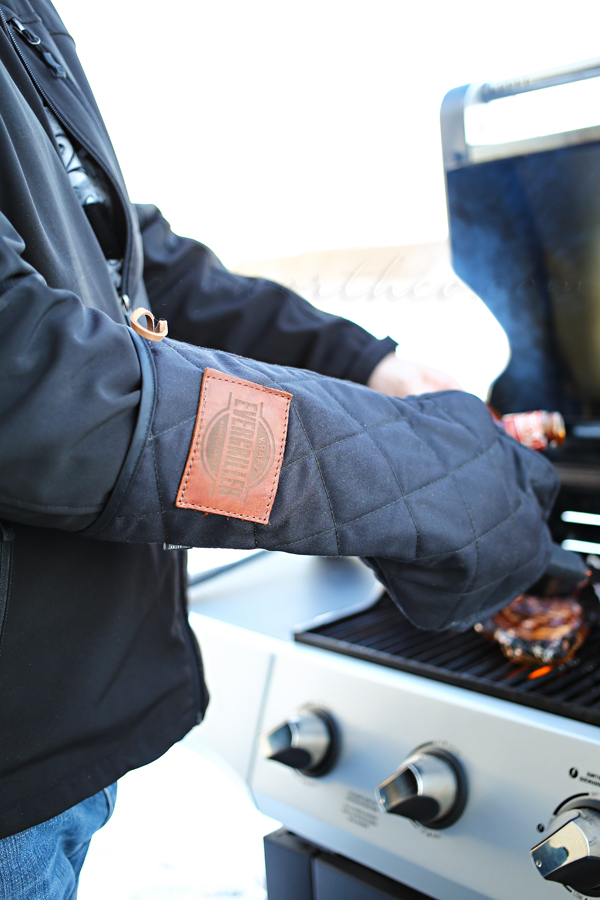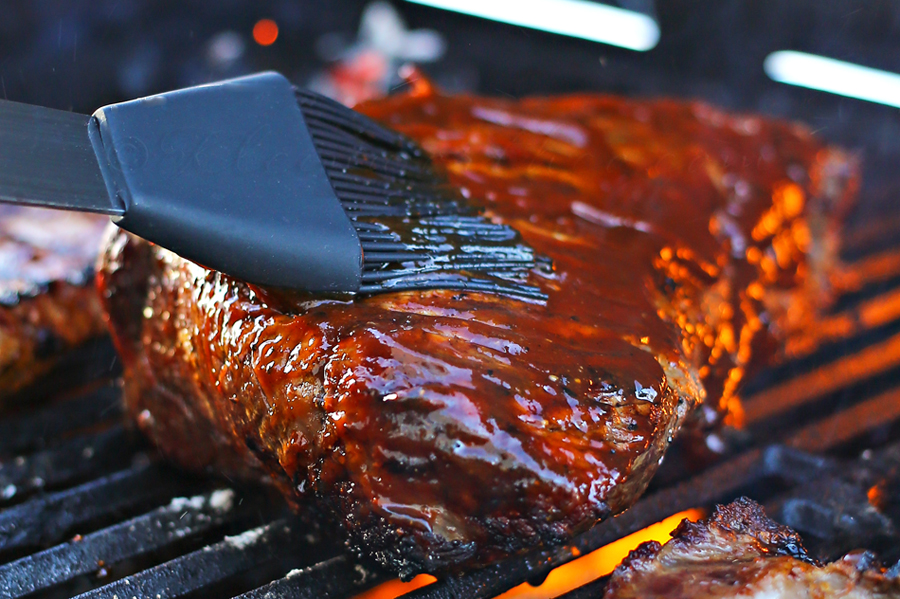 We brushed on a little bbq sauce when the meat was ready. Mmmmmmm
Here are some commonly asked questions
Can I use frozen tri-tip?
You can use previously frozen, but thawed tri-tip. But unlike when cooking in the pressure cooker, you will need this to be either fresh or thawed before placing on the grill.
How many can this serve?
This recipe makes enough to serve our family of 5 adult appetites with a bit leftover. Of course, this depends on portion sizes & how thick you cut the slices.
recipe for Tri-Tip Roast
Can this recipe be doubled?
You can, and we do it often. Just double those seasoning and add them to a second roast. Cook them side-by-side.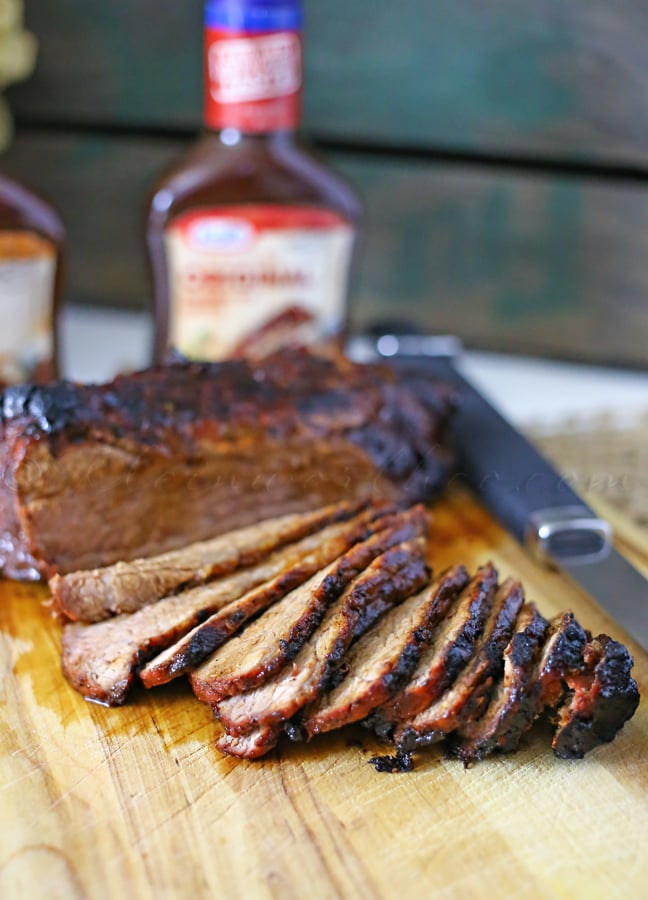 Look at all those delicious slices. I'm telling you – perfect for a sandwich. YUM!
HOW DO YOU MAKE Barbecue Tri-Tip Roast?
Preheat your grill to about 400 degrees.
While the grill is heating -drizzle on the Worcestershire sauce and then sprinkle on the garlic, seasoned salt, salt and pepper on the roast & rub them in.
Once your grill is proper temperature – place roast on the grill and let it sear.
Once meat sears (3-5 minutes each side) reduce heat to about 375 degrees & don't touch it – allowing it to cook for about 20-25 minutes on one side before flipping over. Cook until the roast reaches 160 degrees.
After the roast has cooked on each side & has reached 160 degrees, brush on your BBQ sauce & cook an additional 10-15 minutes on each side – or until the roast reaches 170 degrees.
Let to sit 10-15 minutes to rest before cutting to allow the juices to cure.
Thinly slice before serving.
What is the best way to store leftover Tri-Tip Roast?
Place any remaining roast in an airtight container and refrigerate. Be sure to label with the date and use within 3-4 days.
To make Barbecue Tri-Tip Roast you will need…
Tri Tip Roast
granulated garlic
salt
pepper
seasoned salt
Worcestershire sauce
BBQ sauce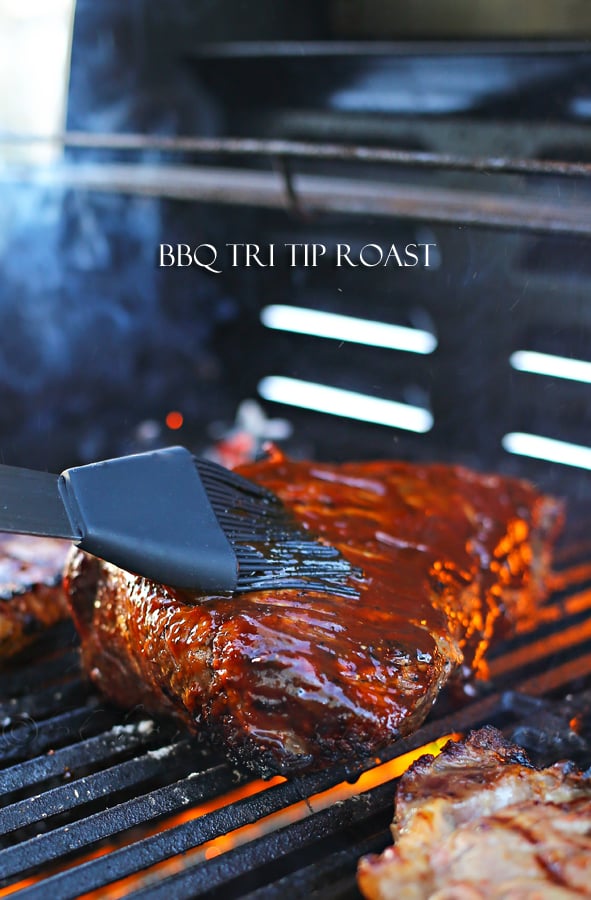 how to bbq tri tip
Products I love when making Barbecue Tri-Tip Roast…
This Barbecue Tri-Tip Roast recipe is SUPER EASY and delicious – and if you're like me this time of year, then you maybe already have some of these items on hand OR maybe you have never made tri-tip on the barbecue before, & you might be a bit nervous – but you're going to love it. I have made a list below of the things I absolutely can't live without when it comes to making this dinner recipe.
If you love this Barbecue Tri-Tip Roast recipe, you're going to love these other BBQ recipes too. Please click each link below to find the easy, printable recipe!

tri tip roast grill
If you love this recipe for Barbecue Tri-Tip Roast as much as I do, please write a five star review, and be sure to help me share on facebook and Pinterest!
CONNECT WITH KLEINWORTH & CO!
Be sure to follow me on my social media, so you never miss a post!
FB, Pinterest, IG, Email Subscription

Reader Interactions