Have you ever sat in a space & it just hits you… this furniture is SO NOT ME anymore? Yeah- right before the holidays we were having our morning coffee & look at each other & said, "we need to update this space". While we have a coastal feel going for the most part we also love the look of the industrial furniture. It's quite popular & thus also quite expensive. So we decided to make our own Industrial Cart Coffee Table for a fraction of the cost. It wasn't all that hard – let me show you how we did it.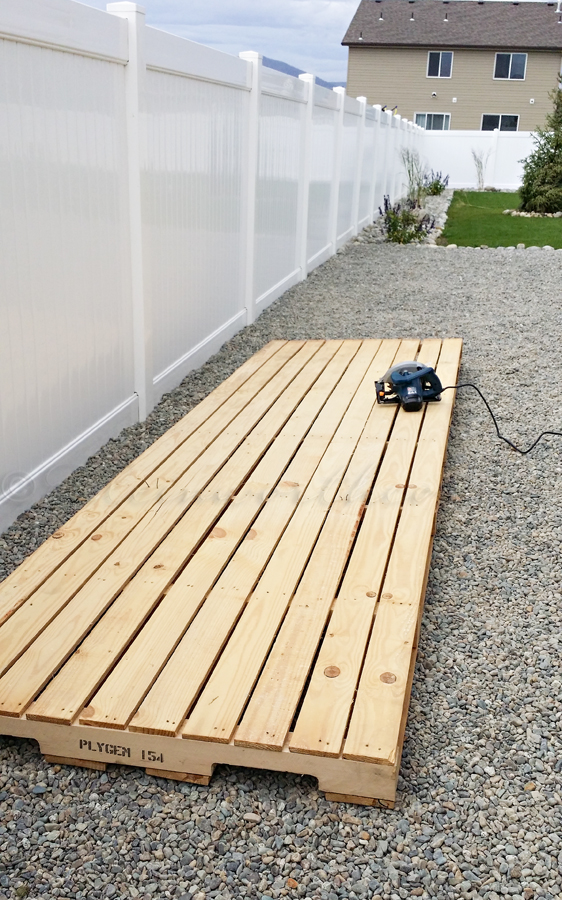 We started with this giant pallet. This thing is the mother of all pallets. I think our siding was delivered on it during the construction of our house. It was left behind & I was MORE THAN THRILLED. This baby will be the key piece in a whole lot of projects coming up.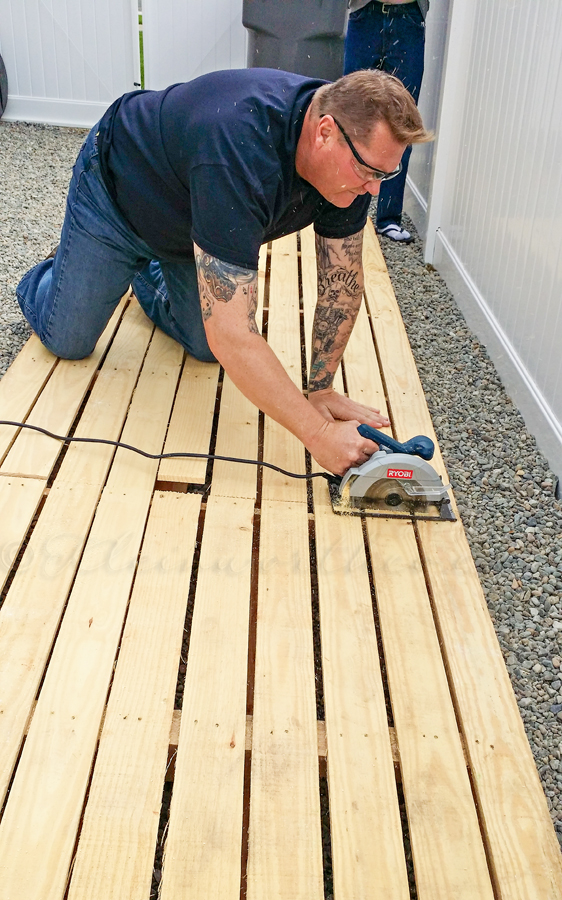 First thing we did was measure our space & decide where we wanted to make the first cut.
*Note – we had a completely different living room set when we started this project. You can see my first post on our Coastal Decor Living Room that I did about a month after we moved in to see what I'm talking about. So we initially cut this to be a square table. Then we decided one weekend that we would finally make the leap & buy the sectional we have been talking about for YEARS. Now that the kids are bigger we needed something we could all fit on comfortably for all our weekend homegating. Besides- we really had no seating if we had guests – so a change had to be made.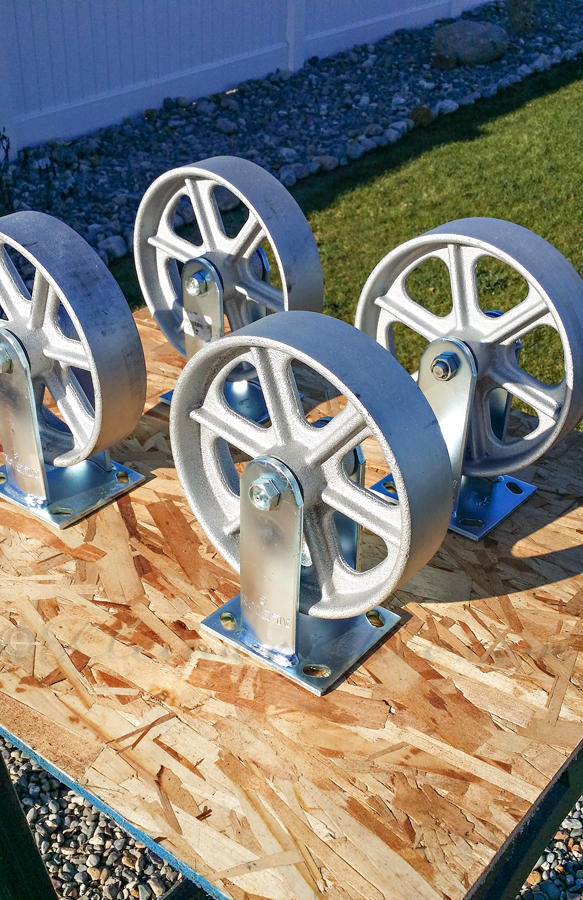 These are the wheels I chose. 8 Inch Swivel Caster
I wanted this table to be as tall as the seating – so I chose the largest wheels I could find.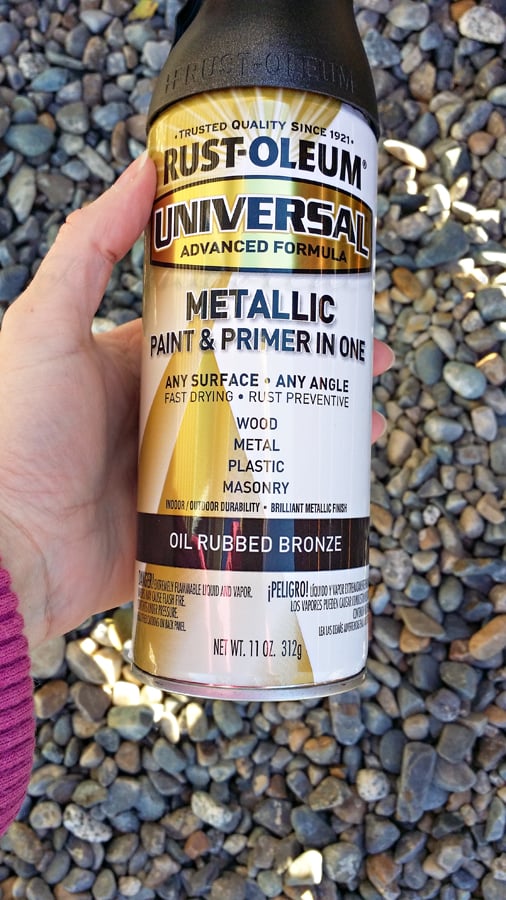 While the hubs worked on cutting & lightly sanding the pallet, I decided to start painting the wheels with this paint.
Oil Rubbed Bronze to give them a nice worn look.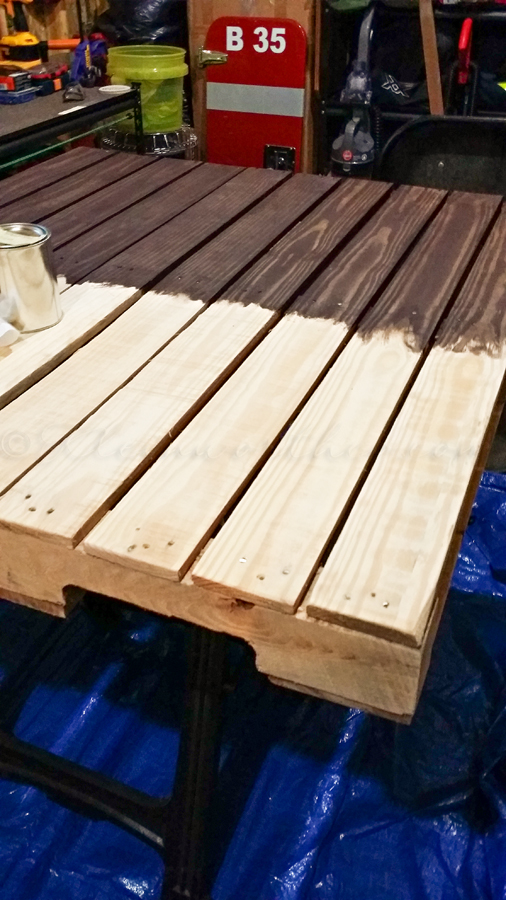 It was positively frigid outside so we then moved the pallet into the tandem part of the garage so I could start staining. I originally started with the leftover stain from our mantle, however I ran out after the top side. Did you know they really can't match stain like they can paint? I never knew that. Sooooo – we had to find another one that was close to what we were already working with. I think this was Minwax Jamocha Bean or something like that. I brushed on & then rubbed off the excess with a paper towel. Afterwards we decided it needed to be darker & so I added another coat.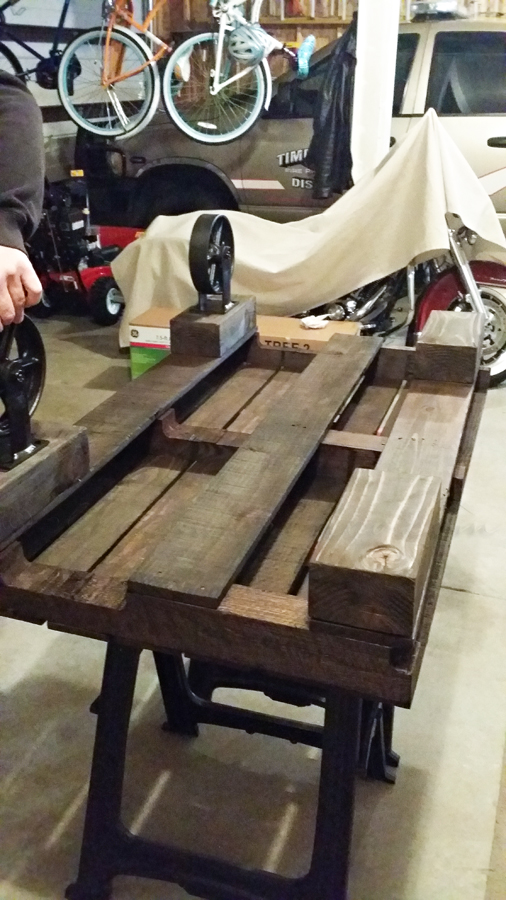 We knew we wanted the finished table to be higher than just the pallet & wheels together. So the hubs picked up this beam 2×4 – we cut 4 pieces off for the corners & used some wood glue & clamps to give it some grip.
Then we placed the wheels on each part to mark with a sharpie where we wanted to drill the holes to bolt it altogether.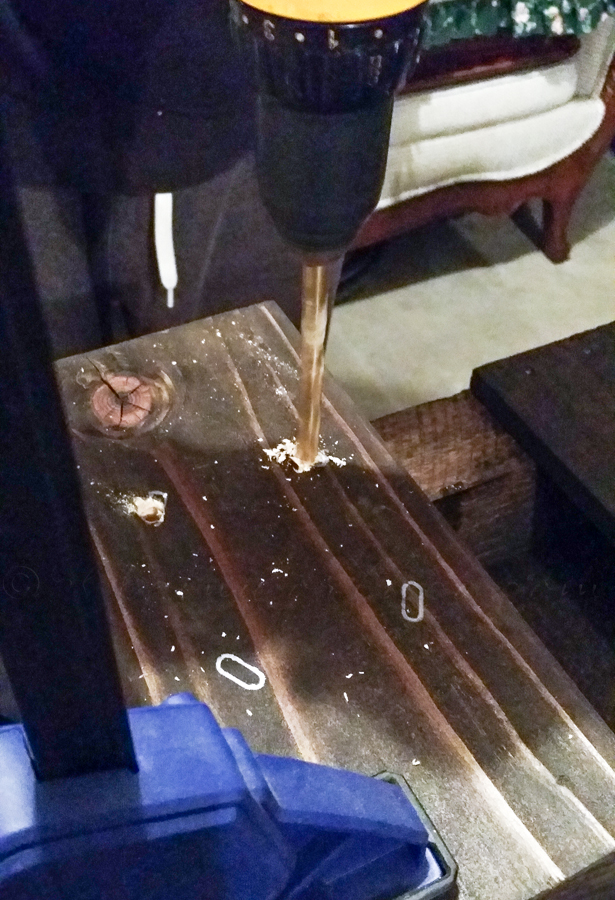 You can see the marks where the holes for the casters will go. We drilled the holes & then added our giant bolts.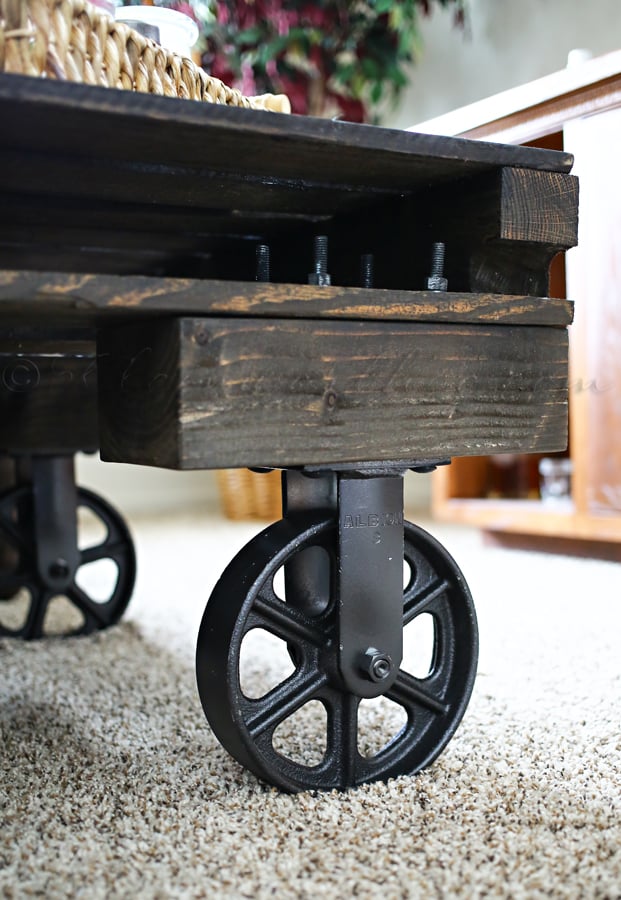 I then painted the ends of the bolts with a little brush & black chalk paint just sort of dabbing so it would look like old grease.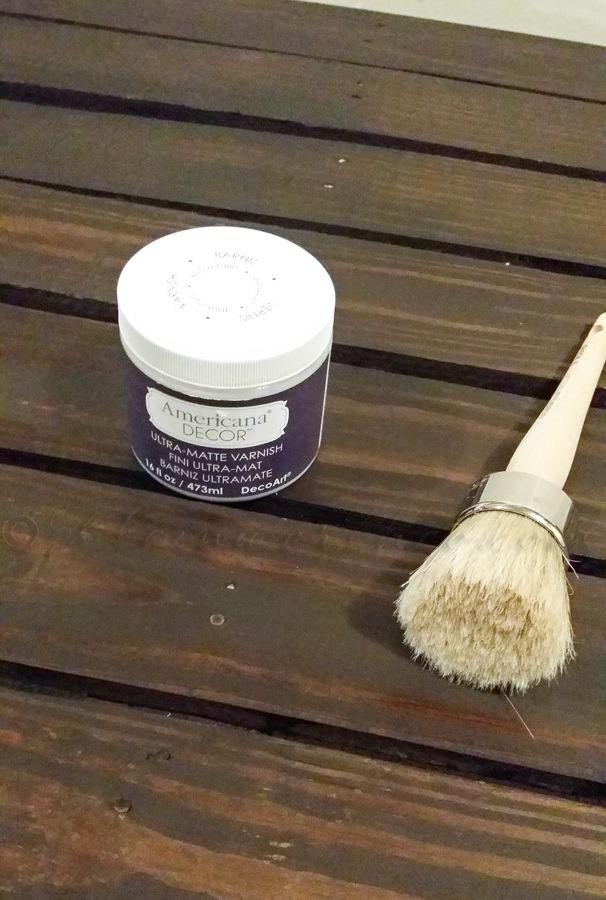 I added a little of this ultra matte finish varnish on just the top to make sure there wasn't a shine.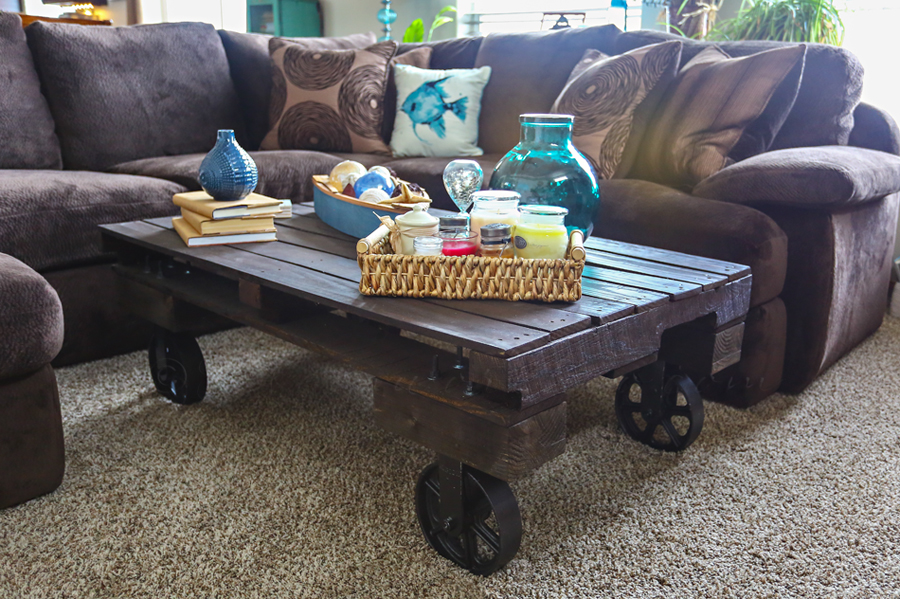 Most of the house has a coastal feel since I grew up on the beaches of So Cal. It's my taste of home. However – we have always had an eclectic feel because of all the antiques we have acquired from the family. So I like that the table fits well with all of that & has an imperfect look. It isn't some mass produced piece I could find in 1000 other homes.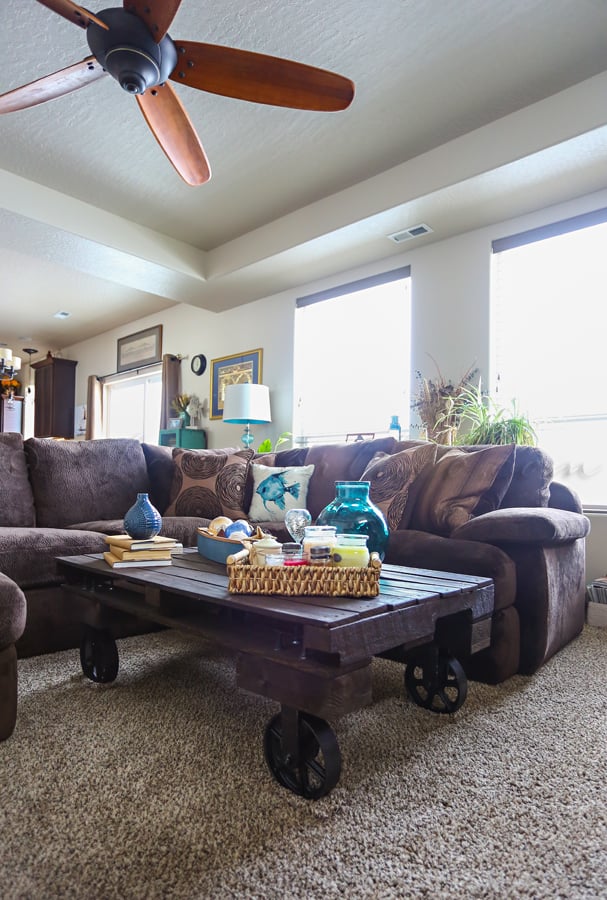 This table is sturdy & quite heavy due to the casters. That was really the most expensive part of the whole project. I am still in search for a less expensive place to pick those up. If I find a place- I will update this post to let you know.
My apologies – we didn't get the curtains up before I snapped these images. We have been here 6 months & I there are more projects than there is time. I have a million & one things I plan to do before I consider this space done enough to take a breather. But with each little project I'm just that much closer.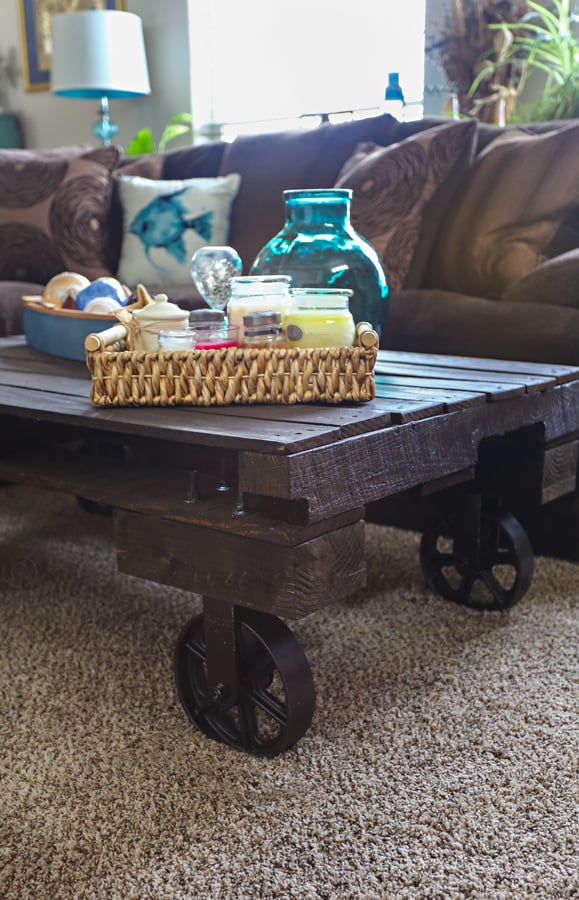 As you can see – with the shape of the new sectional, we had to change the table to a rectangle. I was sort of bummed about that – but I think it all worked out. We like to roll it out & pop the ottoman in that space for movie nights so we can all lounge around.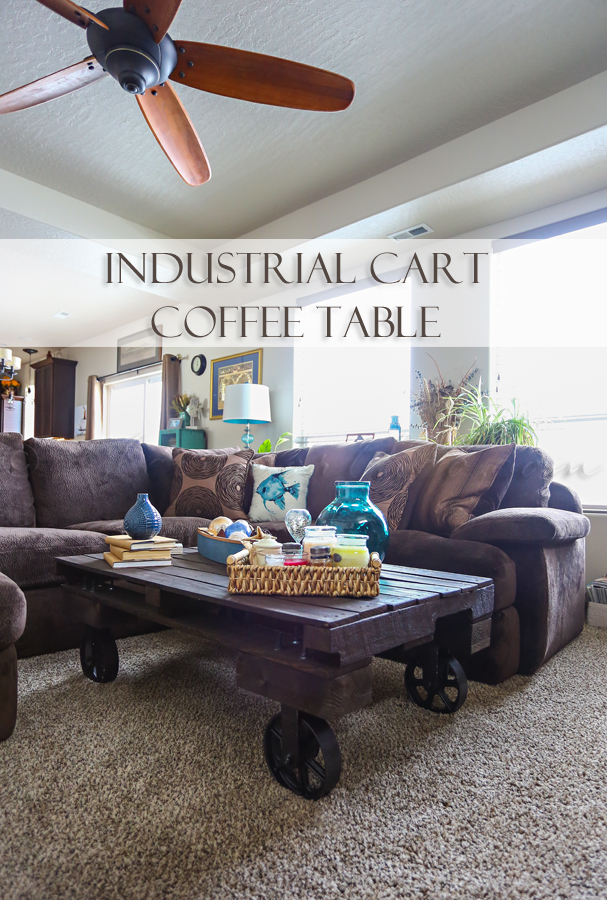 Finding ways to blend my beachy vibe with the hubs love for rough & rugged pieces has been both a challenging & fun.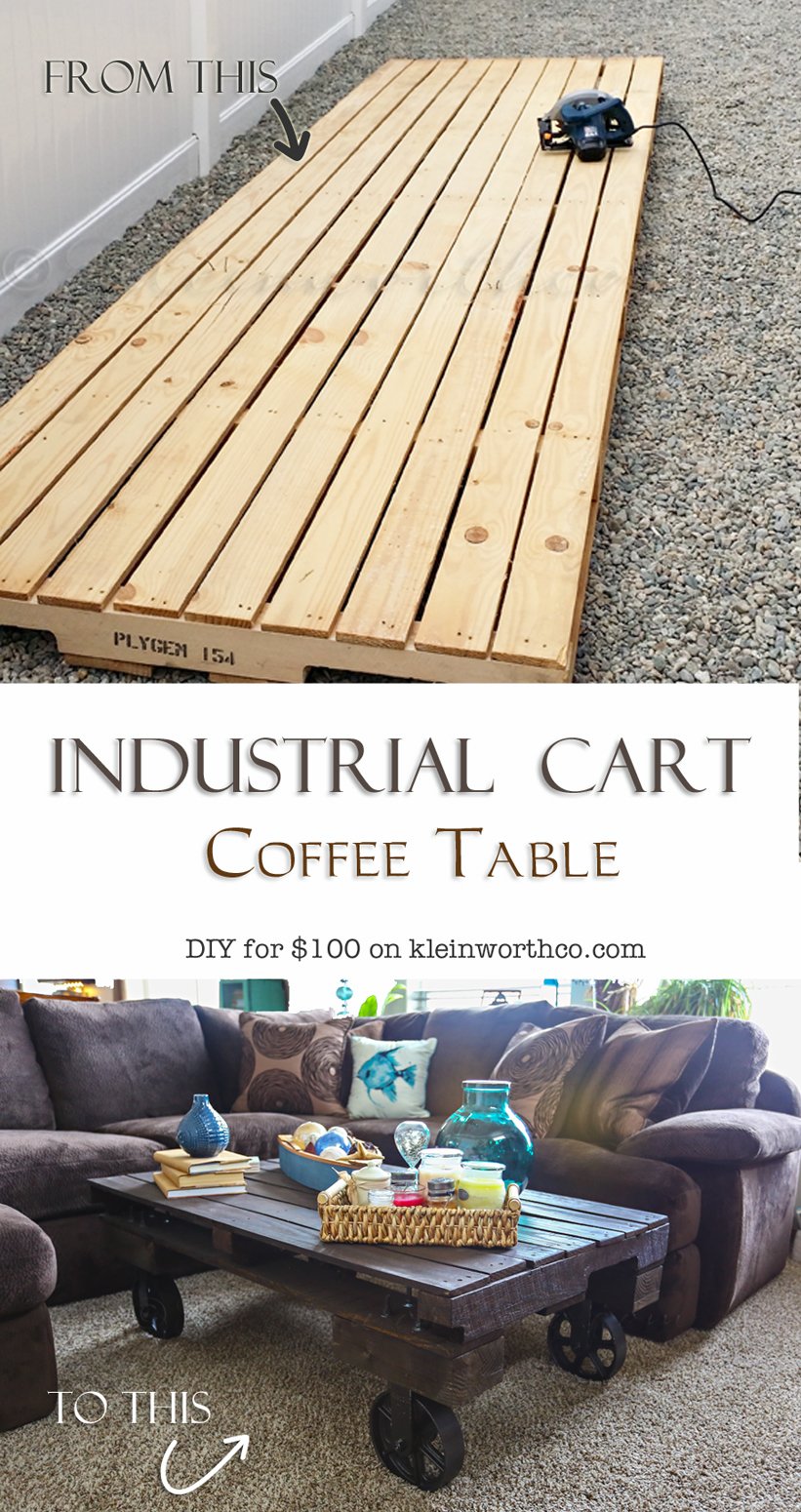 It was a really fun project. It's great to be able to make an idea come to life.
Want to see more Easy DIY Projects from our home?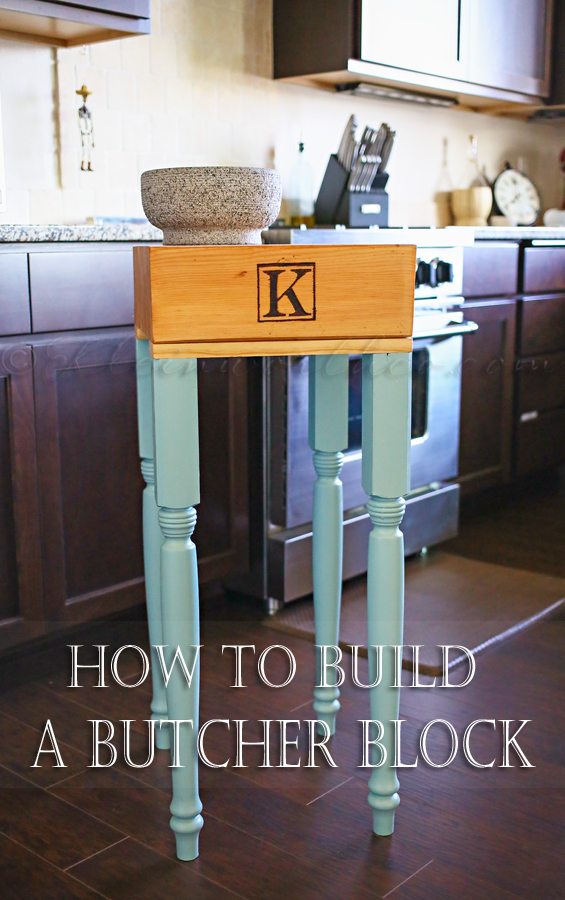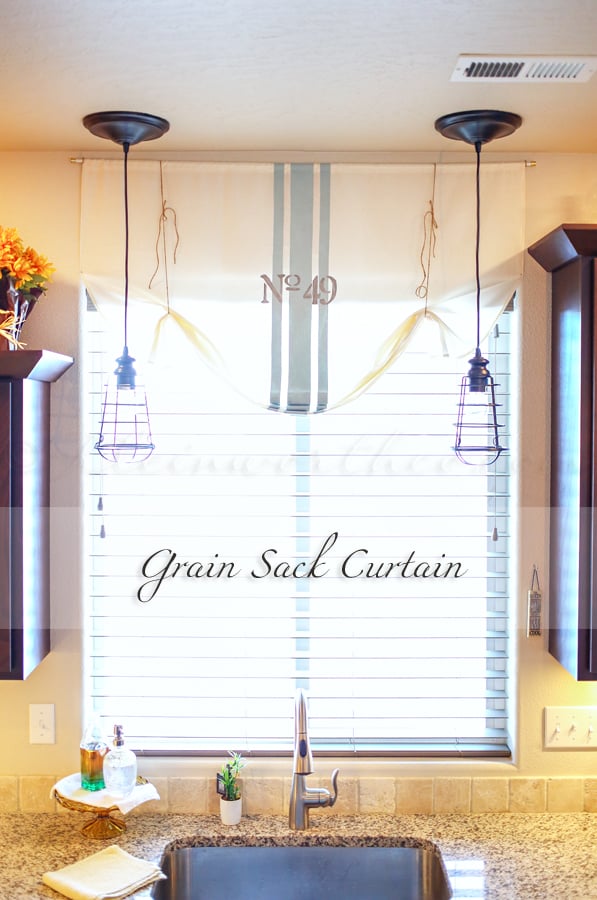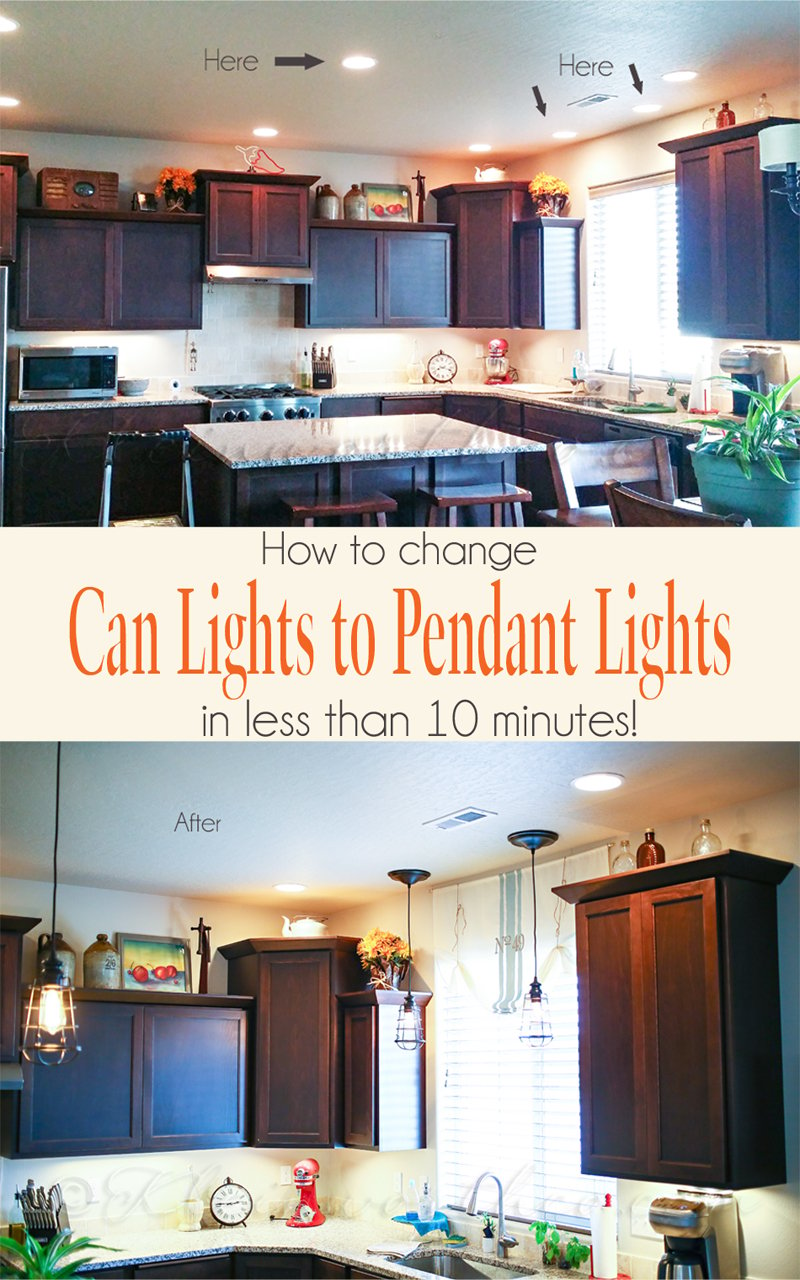 Change Can Lights to Pendant Lights {in less than 10 minutes}
To see where I am linking today- visit HERE