First- I am wanting to make the switch to WordPress but want to keep all my designs & set up relatively the same. If you know of a designer that is great at helping with this- please let me know.A couple weeks ago my dear friend Kristen over at Dine and Dish posted about
Old Fashioned Banana Pudding Homemade Ice Cream
. Sounds delectable as her recipes usually are- but I'm trying to cut back a bit. Plus I try to stay away from the ice cream recipes that have raw eggs in them if I plan on giving the kids some. So I went in the kitchen to see what I could whip up that might be better for my waistline. I came up with this
Banana Cream Pie Frozen Yogurt
recipe.
Here you go- Banana Cream Pie Frozen Yogurt
Sounds fattening- but probably less than you think.
This is probably one of my favorite homemade frozen yogurt recipes I have ever made.
Just looking at it makes me want to make more.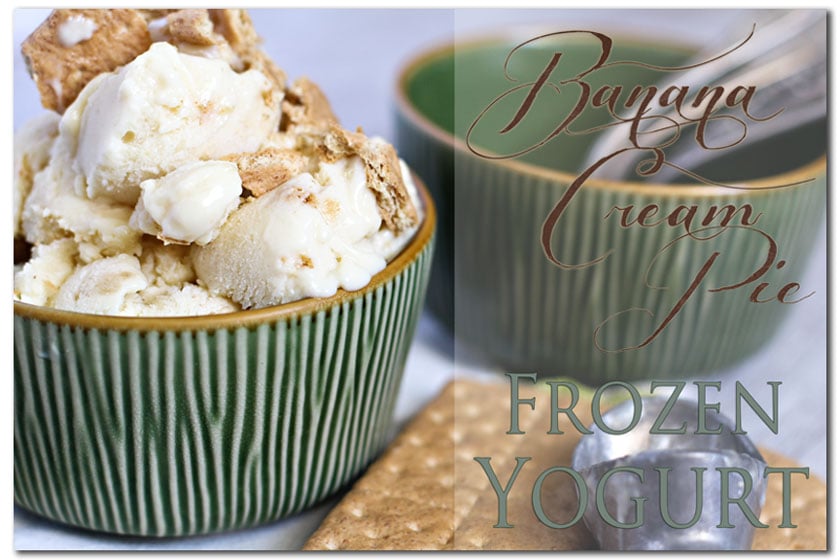 It's so creamy & packed full of great banana flavor.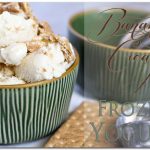 Banana Cream Pie Frozen Yogurt
Ingredients
1 cup low fat milk
1 14oz can fat free sweetened condensed milk
1 pkt sugar free french vanilla pudding
1 16oz container low fat vanilla yogurt
2 tsp vanilla extract
3 ripe bananas
2 graham crackers- crumbled plus more for topping, opt.
Instructions
Combine everything except the bananas & graham crackers in bowl & beat until well incorporated. Pour into electric ice cream maker & churn 10 minutes.

While that is churning- slice your bananas & crumble your crackers into an airtight container.

When your 10 min is up- pour into same air tight container & fold in the bananas & crackers until well mixed.

Freeze 4+ hours.

Thaw approx 10 min before serving for easier scooping.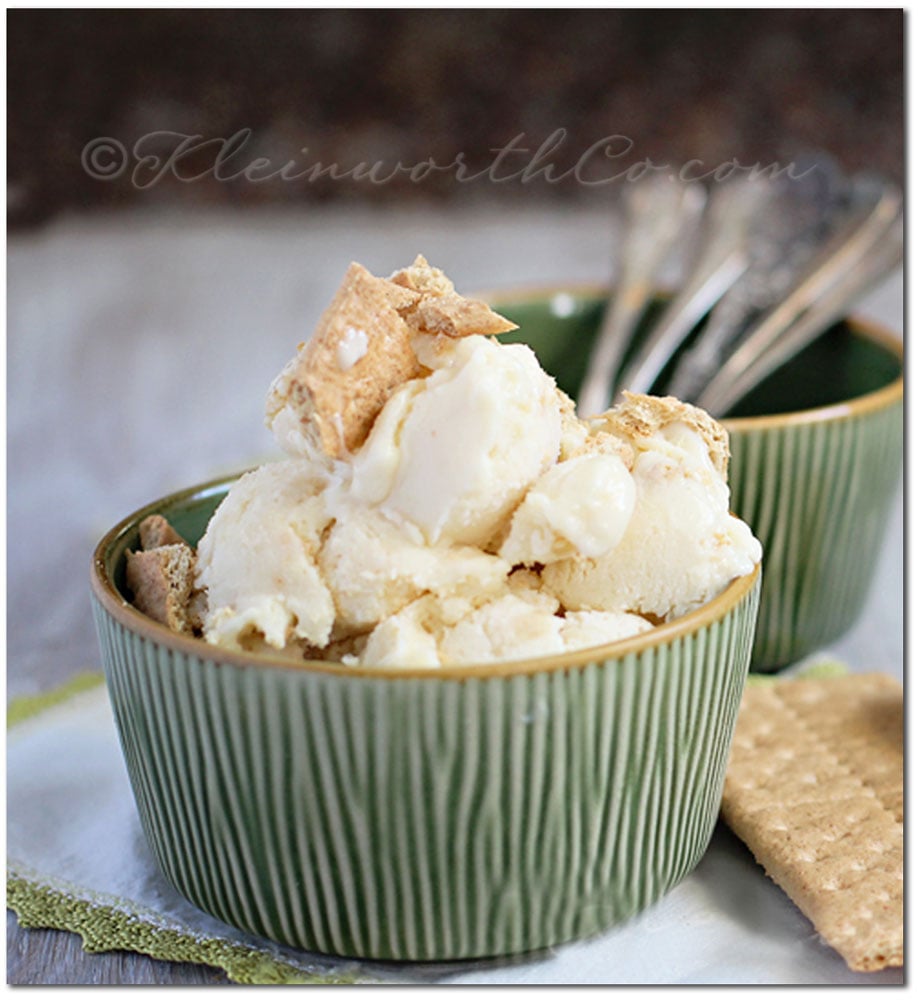 Want more frozen yogurt?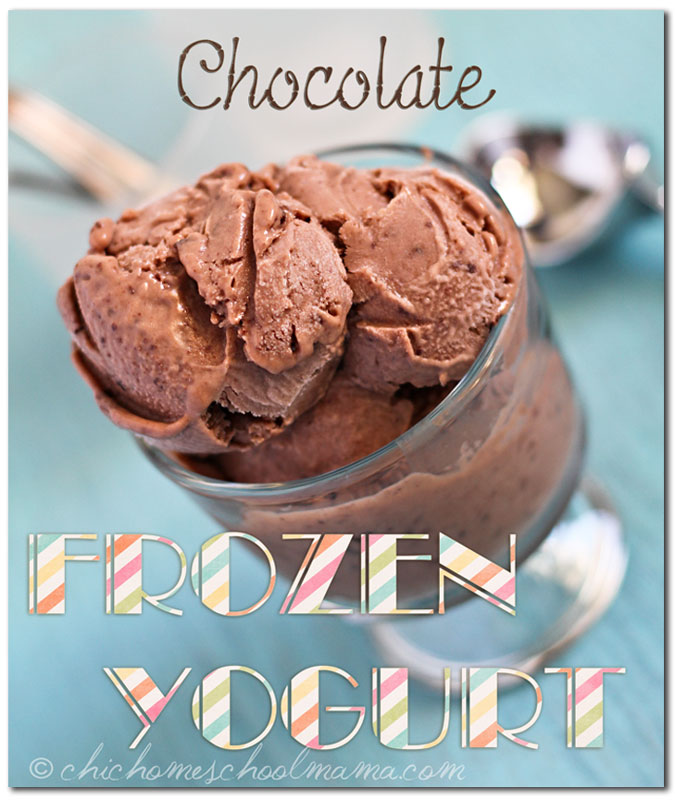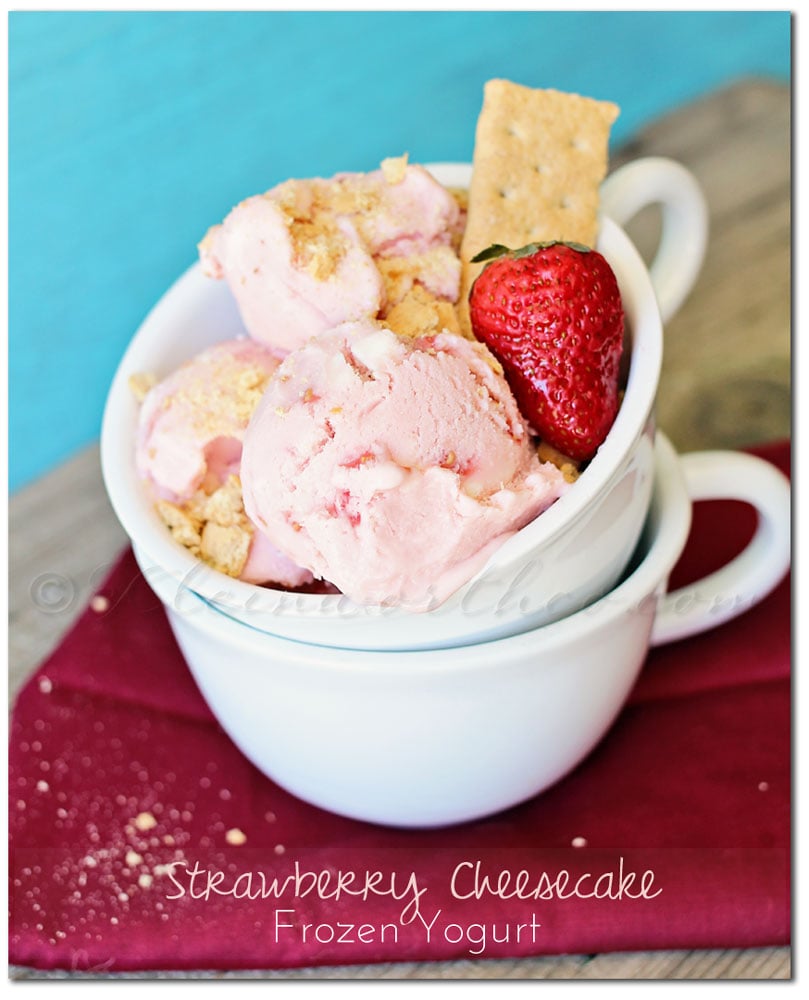 Strawberry Cheesecake Frozen Yogurt
To see where I am linking today- visit HERE
0
Reader Interactions