This simple & elegant 2020 Free Printable Calendar is perfect for keeping all your activities & events at your fingertips. Available in 3 different styles!
Hello there my friends! If you know me, then you know that life is CRAZY FULL around here. Because of that, I can't live without a calendar. But not just one calendar. I have my regular Google calendar that I reference on my phone and laptop constantly.
But we also have a joke in this house that if it isn't on the paper calendar, it isn't happening. So each year I create a new printable calendar to keep everything I need right in front of me so I don't miss a thing.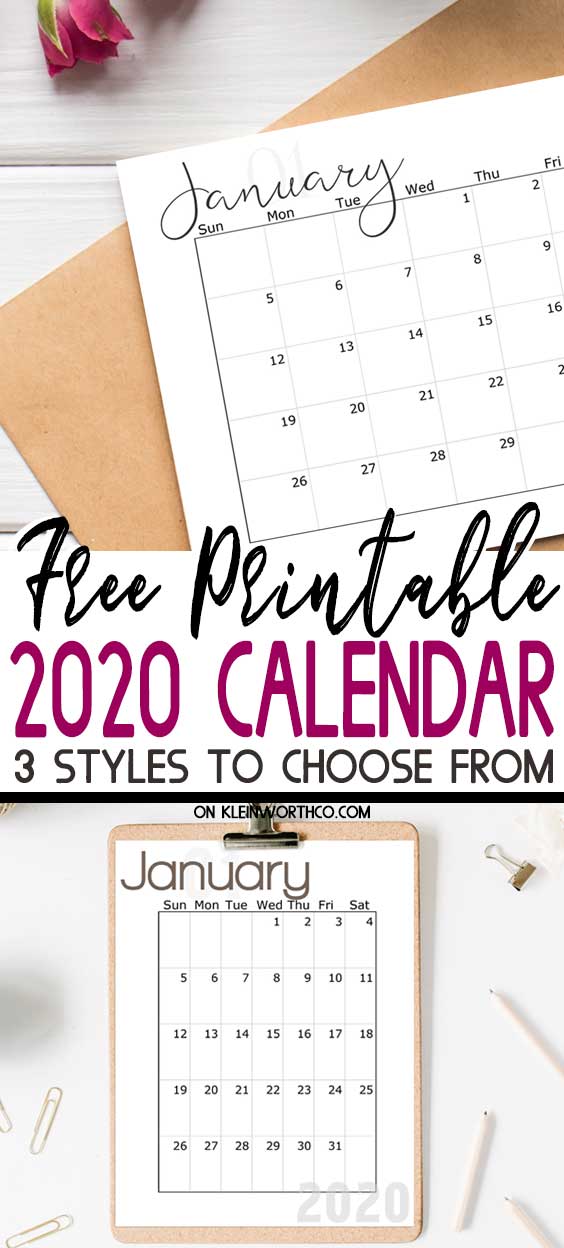 I literally can't live without my calendars everywhere I look. There is so much going on & I need the constant reminders of everything that is happening and that will need to happen.
My memory is just awful lately so the more reminders I have, the better it is for everyone. Which is why I need to have calendars everywhere. Because let's be honest, I don't always want to have my face in a device to see what is going on.
There are a lot of times when I just need to take a peek and see what we have going on & I'd rather do it on paper. I'm just sort of old-school like that.
2020 Printables
This post contains some affiliate links. Click here to read my full disclosure policy.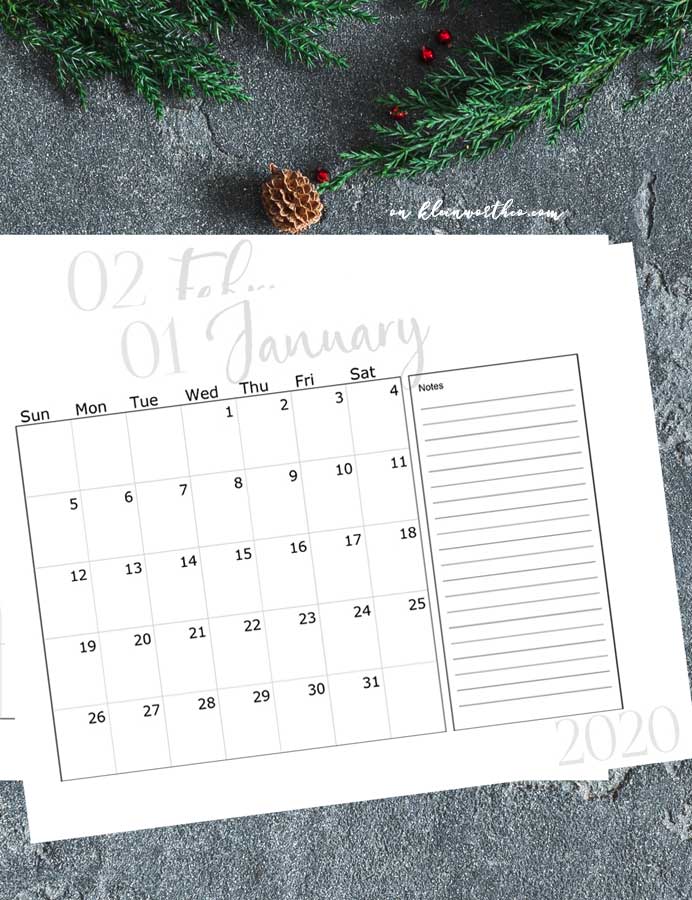 When it came down to creating the calendar for the year, I couldn't really decide what I wanted.
I originally created the horizontal version without the notes section. But then I thought that it would be so handy to have a notes section for all the extra things I want to remember that don't fit on a particular day.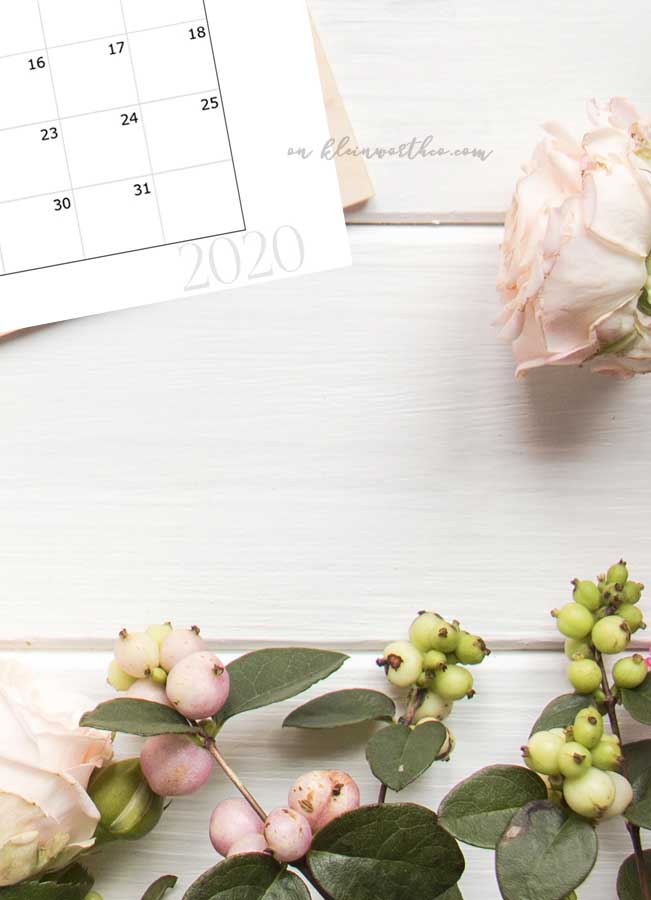 Then when I printed those 2 calendars off, I realized just how nice it would be to have a vertical version. Being able to have something that I didn't have to turn horizontally was a nice option.
I figured you might like a few options too. Choices are always nice, so there's a little something for different preferences here.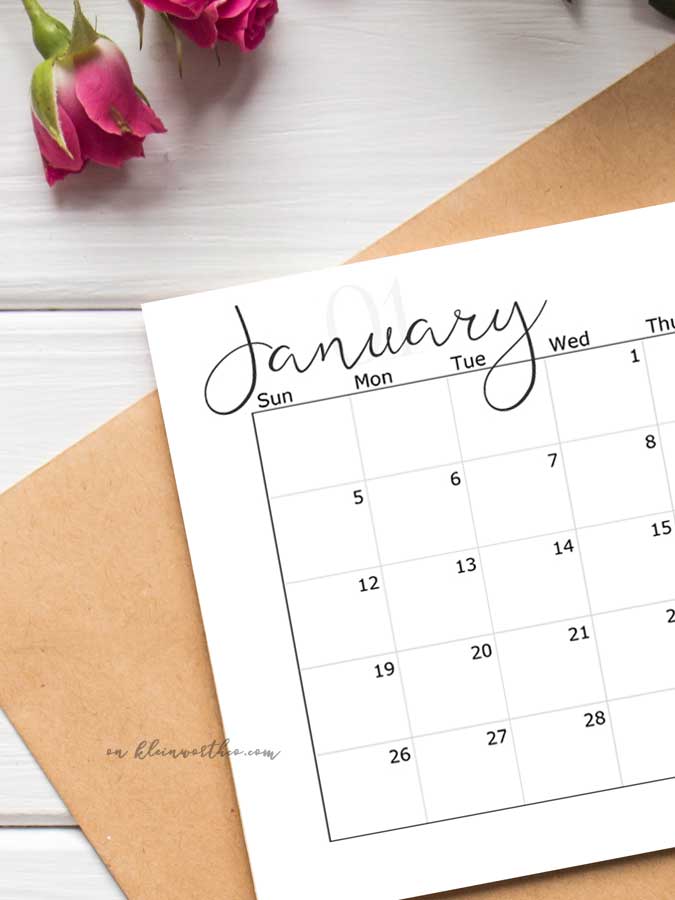 Each of my kids prints these off and uses them for different things. They have a general, all encompassing calendar so they can all see what is scheduled. But then they have one for work, dance, theater, trap & skeet and so many other things they are scheduled for.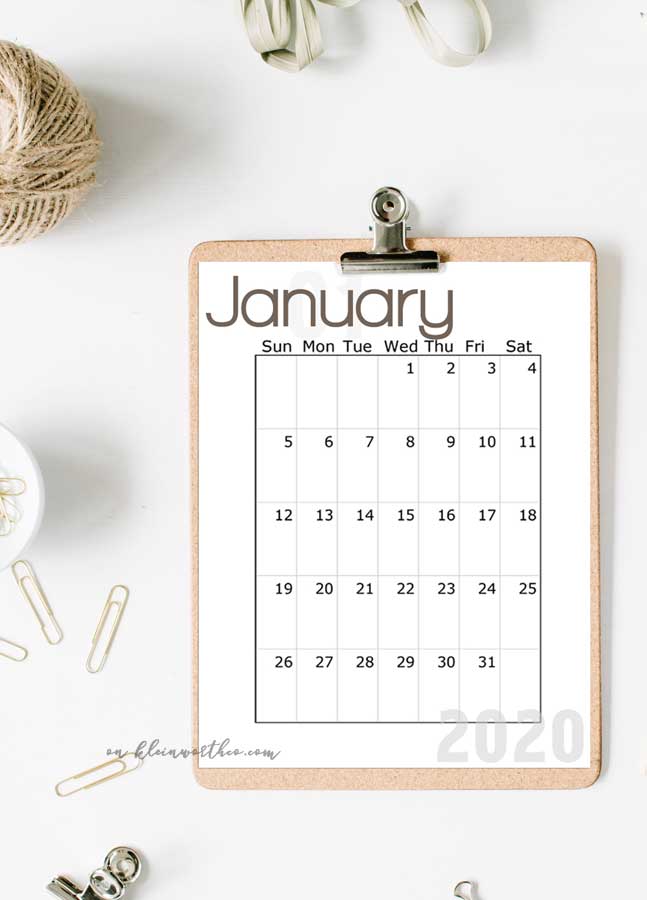 Here are some commonly asked questions
Do I need to use any special paper when printing the calendar out?
I like to use card stock. For this batch, I used standard white. But these would also be really pretty in the brown kraft paper too. Because of all the wear our calendars see, I find that the cardstock holds up much better than copy paper.
What setting do I need to use for my printer?
Personally, I try to use at least the normal if not the best print quality setting. I have to be very conscious of this since I have my printer set to draft by default. I can tell you, this doesn't look so great when printed on draft quality. So make sure to go to a higher dpi when making these.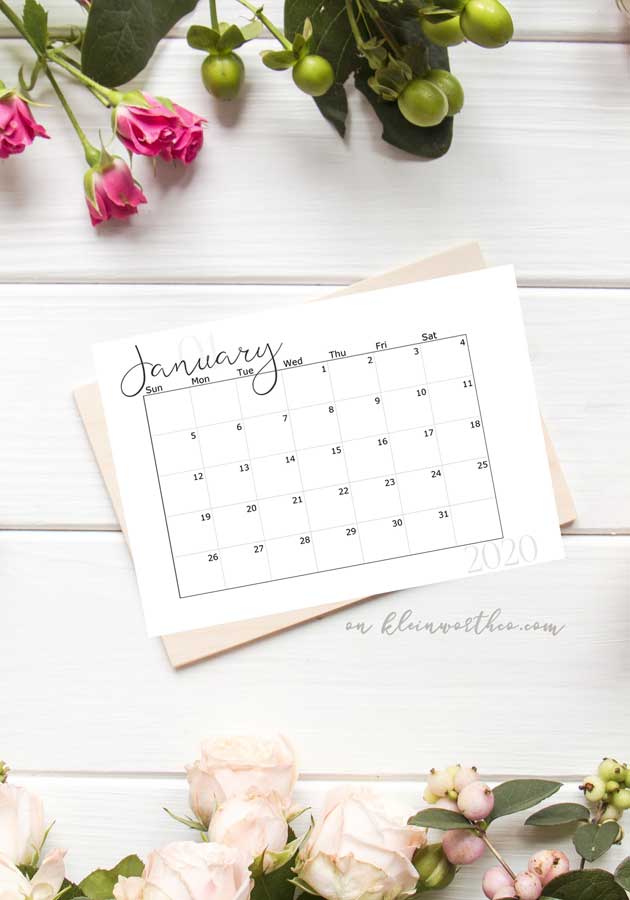 HOW DO YOU MAKE 2020 Free Printable Calendar?
Download the image file below.
Open the image.
Right-click the image & select print.
Use a 3-hole-punch to make the holes one one side so you can keep it in a binder if desired.
If you don't keep it in a binder, it works great on a clipboard or other wall mount.
New Year Free Printable Calendar 2020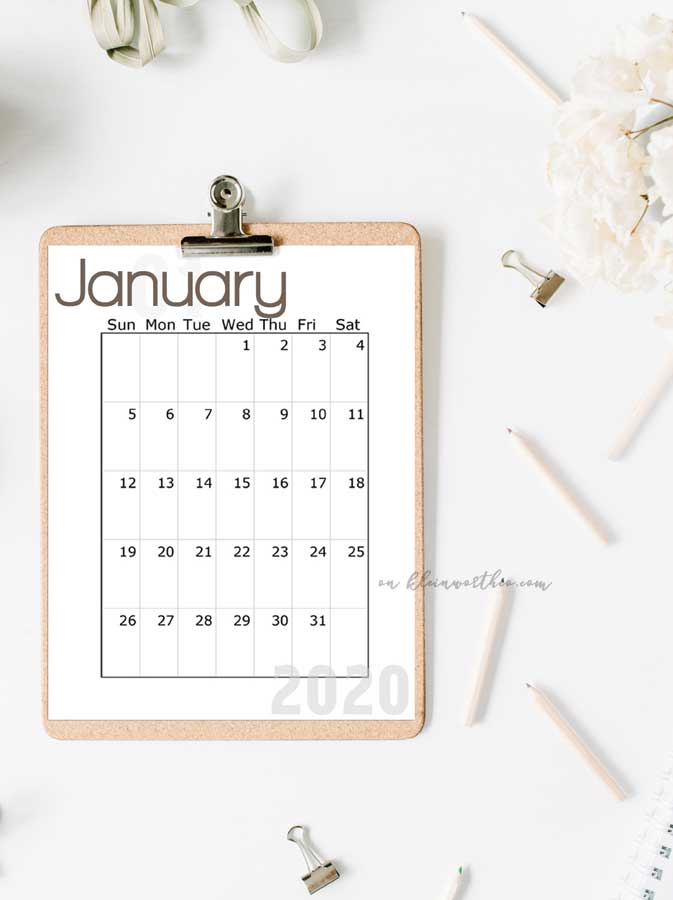 Which one will be your favorite to download?
Scroll to the bottom for the download file.
If you love this – you don't want to miss our latest book!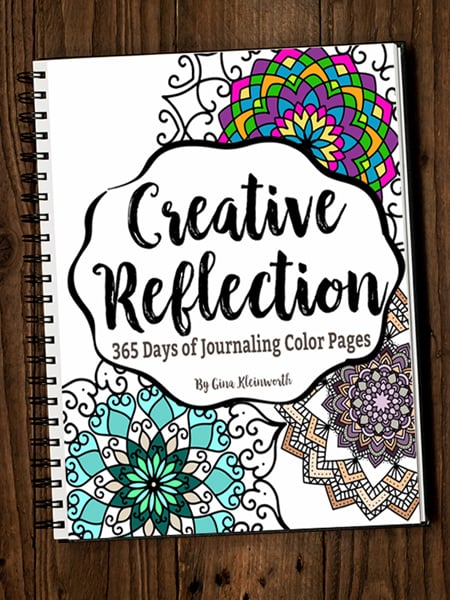 Creative Reflection – 365 Days of Journaling Color Pages
365 Journaling prompt coloring pages + monthly & yearly goal sheets AND 14 free color pages
Nearly 400 printable coloring pages for just $8.99
Looking for more cute printable ideas?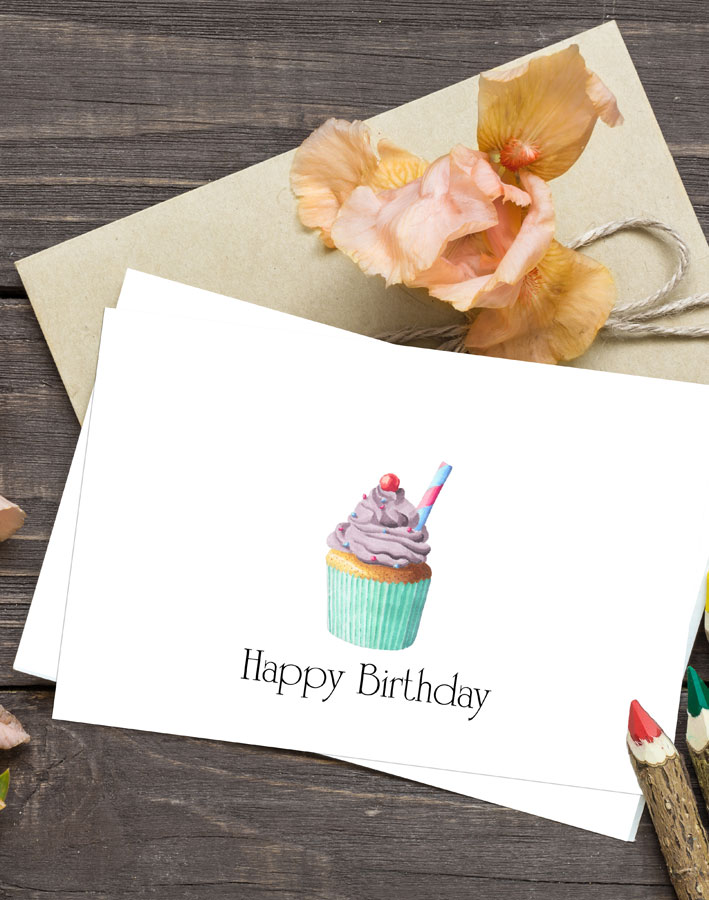 Cupcake Birthday Cards Free Printable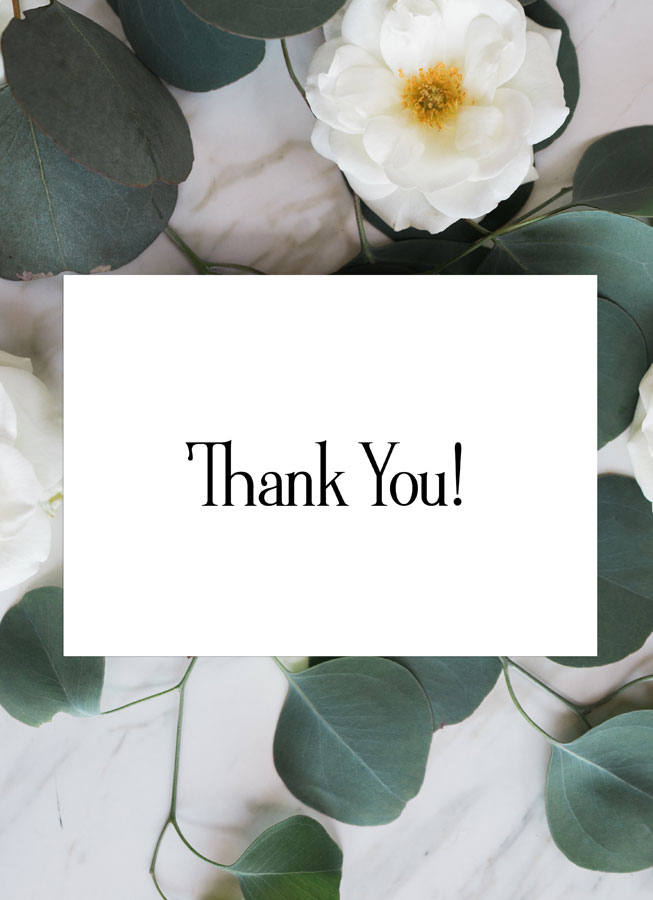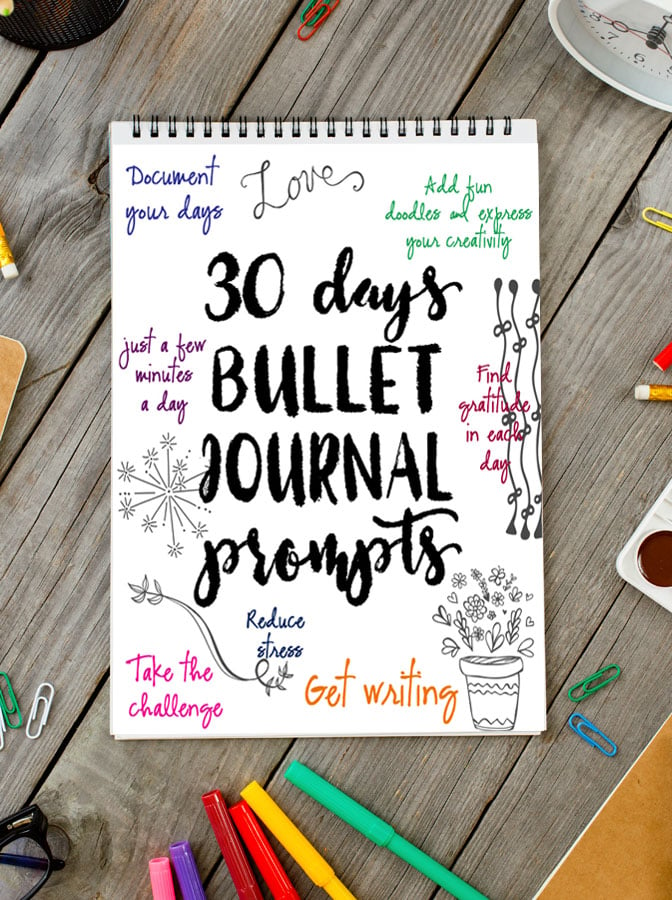 30 Days Bullet Journal Prompts Free Printable
2020 Elegant Calendar Printable
If you love these FREE PRINTABLE 2020 Calendars as much as I do, please write a five star review, and be sure to help me share on facebook and pinterest!
CONNECT WITH KLEINWORTH & CO!
Be sure to follow me on my social media, so you never miss a post!
FB, Pinterest, IG, Email Subscription

Don't miss these other fantastic ideas too!
Free Printable Organizing Printables | Just a Girl and Her Blog
Homeschooling Printables | This Love Filled Life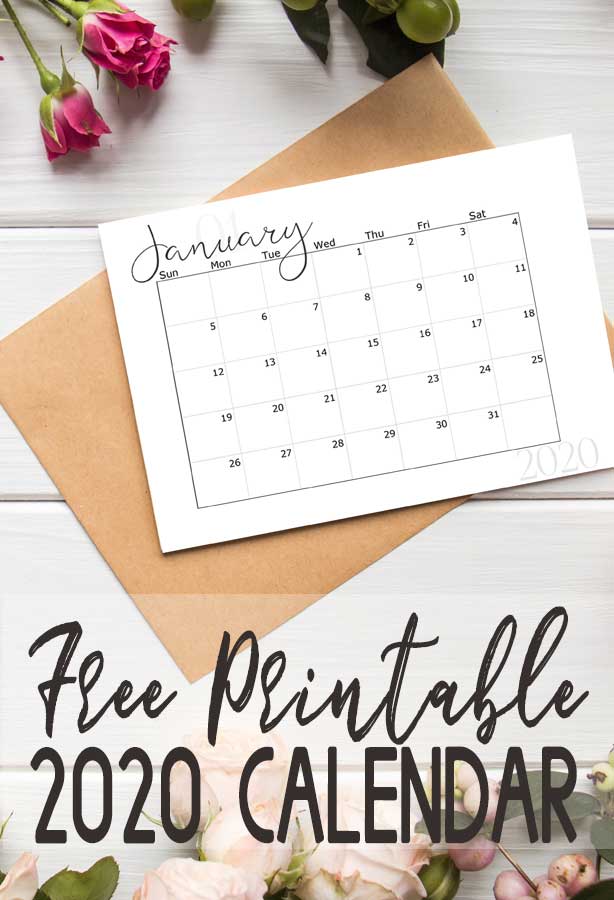 Horizontal Calendar without Notes Section DOWNLOAD HERE
Horizontal Calendar WITH Notes Section DOWNLOAD HERE
Vertical Calendar DOWNLOAD HERE
Once the new window opens- right click & save the file.