A JOY WORTH SHARING with Lottery Scratch Games. Gift lottery tickets to friends and family & use these free printable Merry CASHmas Lottery Gift Tags!
My friends, I have the perfect gift idea that is not only super affordable but quick and easy too…LOTTERY Scratch Games! I made these free printable gift tags to go along with them. So you can print, stop at the corner store & pick up your lottery tickets on the way to your event & your gift is DONE! Scratch that off your list AND scratch a few tickets for yourself too! (PUN totally intended)
This post was sponsored by ID Lottery. All opinions are my own.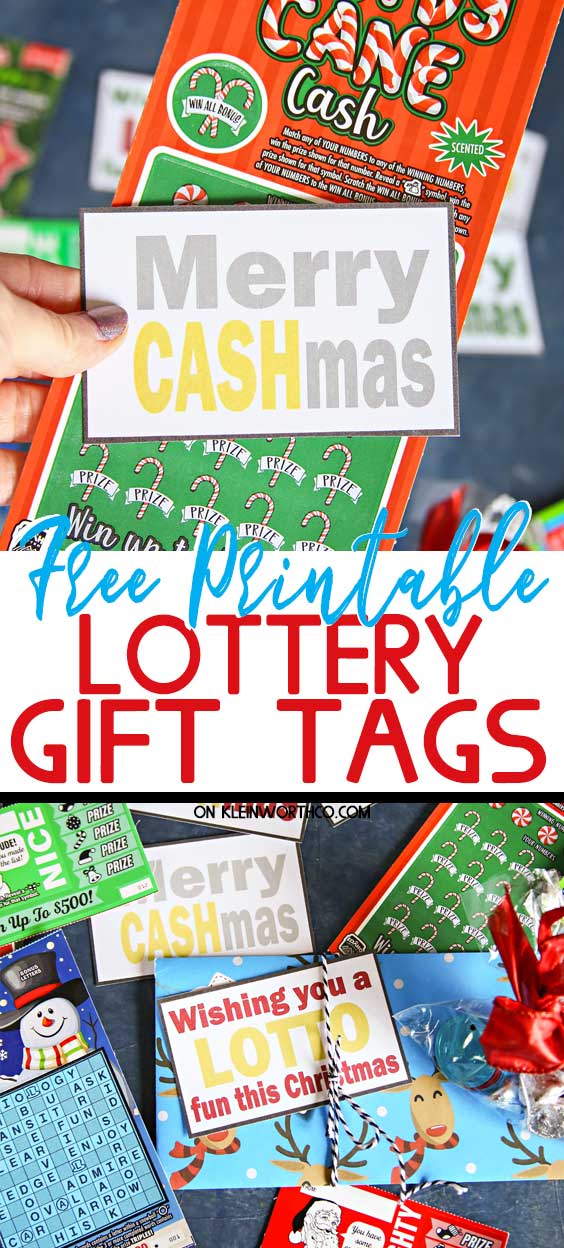 I know you are tight on time and are looking for some quick gift ideas to wrap up your holiday shopping. For years the hubs and I have given Lottery Scratch Games as a fun little extra gift to friends, family and even coworkers.
BONUS- most of our kids are adults now, so these Scratchers make great stocking stuffers for them too. They LOVE getting them!
Who wouldn't want a gift that could be worth SO MUCH MORE?! I know that I absolutely love receiving lottery tickets as gifts. They are so fun.
Lottery Free Printable Gift Tags
This post contains some affiliate links. Click here to read my full disclosure policy.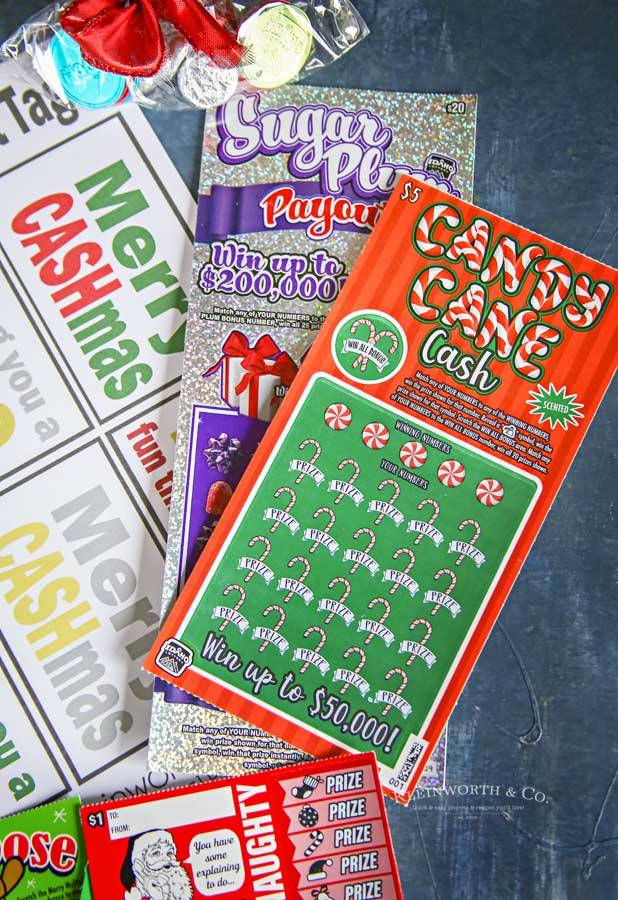 When I turned 18, one of my gifts was a box FULL of Lottery Scratch Games! Pretty cool, right? Well, I ended up making enough in winnings to treat my whole family to a pretty fun weekend. Now that is a pretty awesome gift if you ask me.
It is that memory that I think of each and every time I give Lottery Scratch Games as a gift to someone I love.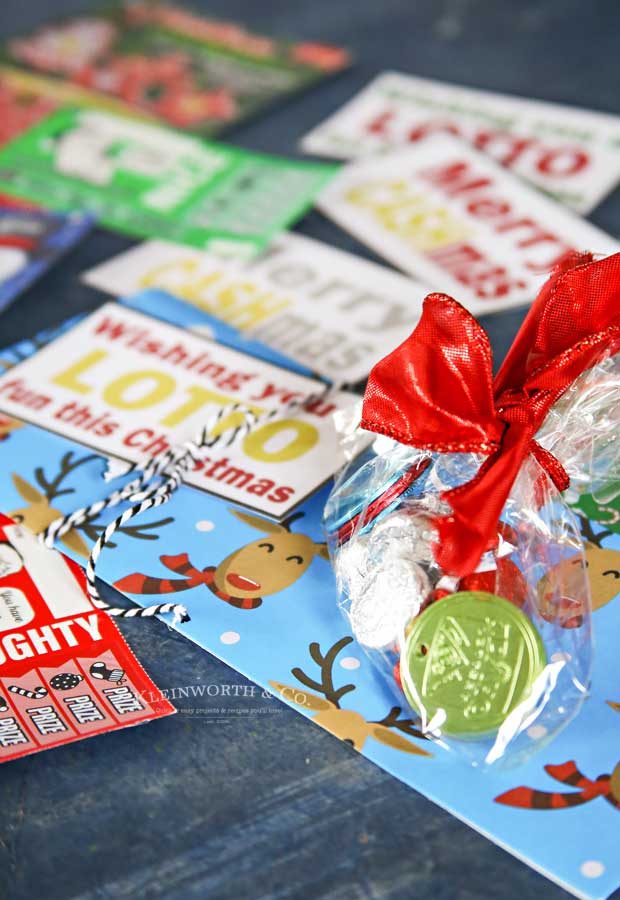 Being that we are a public service family, giving back to our community year-round is something we are always trying to do. This time of year is even more important for that.
Each year our family loves to bring goodies and gifts to service workers to brighten their day. We know that they don't get to be home with their families when everyone else IS, so we like to show them that we appreciate that. But this year we will be adding some Lottery Scratch Games tucked into their goodie basket.

Here are some commonly asked questions
What holiday Scratch Games are there to play this year?
There are six exciting holiday Scratch Games to choose from! Check out these super fun games!
$20 Sugar Plum Payout ($200,000 top prize)
$5 Christmas Evergreen (a SCENTED ticket loaded with $1,000 prizes)
$5 Candy Cane Cash (a SCENTED ticket with a $50,000 top prize)
$3 Frosty Fun Cashword ($30,000 top prize)
$2 Merry Moose ($10,000 top prize)
$1 Naughty or Nice ($500 top prize)
Plus, (and this is the really cool part) ALL non-winning tickets can be entered to win one of five $1,000 prizes through the Holiday Bonus 2nd Chance Drawing. Entries must be in before January 31, 2020. You can't beat that! Make sure you don't throw away any non-winning tickets!
So while you are doing all your holiday sharing on social, be sure to share ways that you are spreading cheer throughout the season. When you do, you could have a chance to win a prize package from the Idaho Lottery!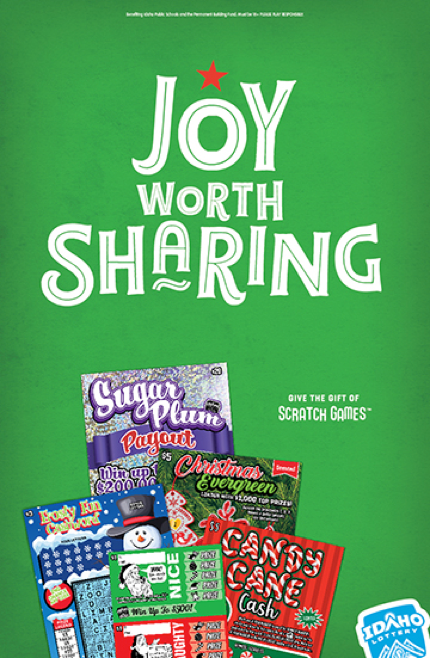 PLUS – anyone who buys an Idaho Lottery Holiday Scratch Game gets a FREE holiday gift envelope. That sure makes it even easier to give these as a gift. It is all wrapped up & ready for giving! You can't beat that!
Think of how cool it would be to give the gift of winning to a friend or family member!
Do I need to use any special paper when printing these gift tags out?
I like to use card stock. For this batch, I used standard white. But these would also be adorable in the brown kraft paper too.
What setting do I need to use for my printer?
Personally, I try to use at least the normal if not the best print quality setting. I have to be very conscious of this since I have my printer set to draft by default. I can tell you, these don't look so great when printed on draft quality. So make sure to go to a higher dpi when making these.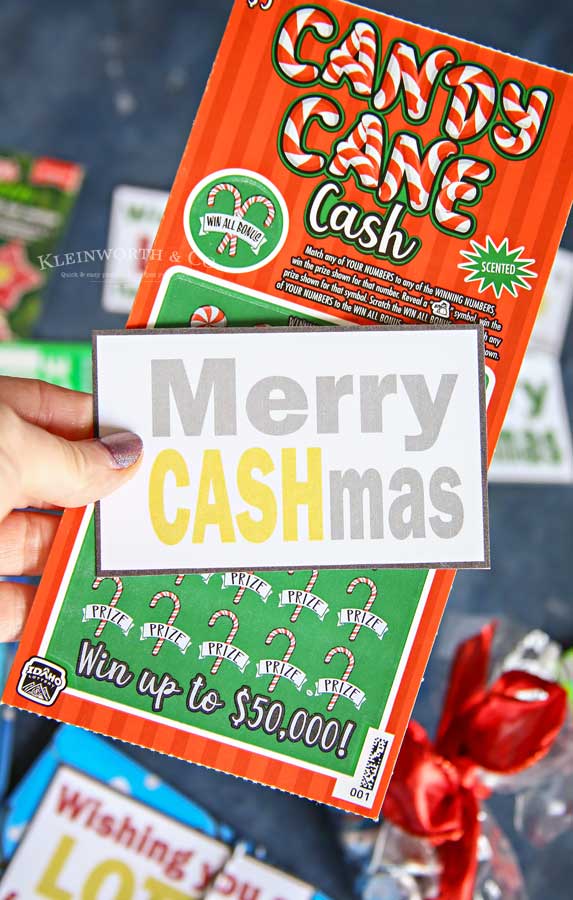 HOW DO YOU MAKE Lottery Gift Tags?
Download the image file below.
Open the image.
Right-click the image & select print.
Use a hole-punch to make the hole at the top and cut out the tags.
Place the ticket in a gift box, envelope or bag.
Tie to close it along with the gift tag.
Holiday Free Printable Gift Tags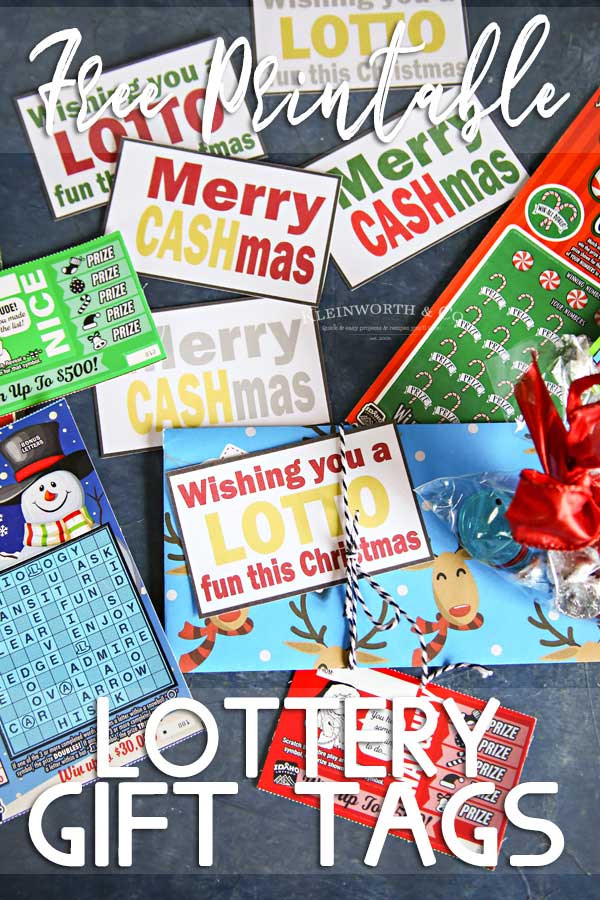 How will you spread holiday cheer throughout the season?
Scroll to the bottom for the download file.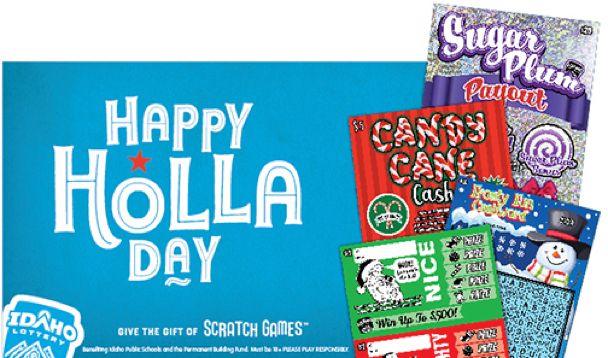 Looking for more cute holiday ideas?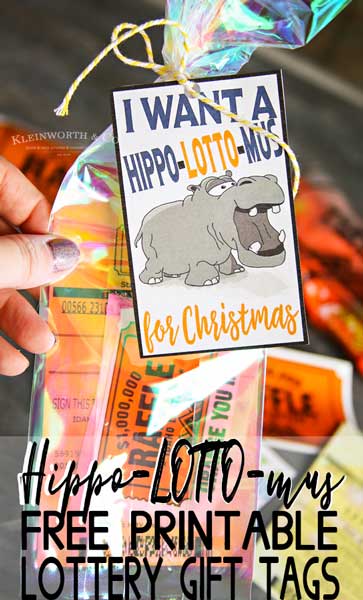 Hippo-LOTTO-mus Lottery Gift Tags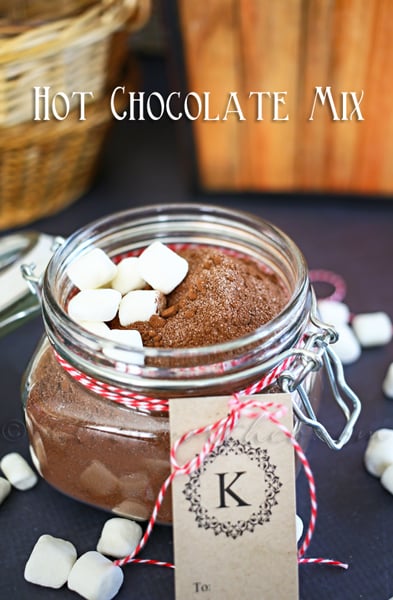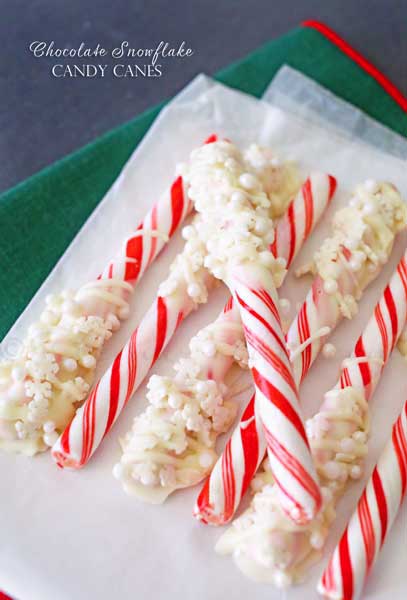 Chocolate Snowflake Candy Canes
Lottery Gift Ideas
If you love these FUN & FREE printable gift tags as much as I do, please write a five star review, and be sure to help me share on facebook and pinterest!
CONNECT WITH KLEINWORTH & CO!
Be sure to follow me on my social media, so you never miss a post!
FB, Pinterest, IG, Email Subscription
Don't miss these other fantastic ideas too!
Free Printable Christmas Planner | Yellow Bliss Road
Printable Christmas signs | I Should be Mopping the Floor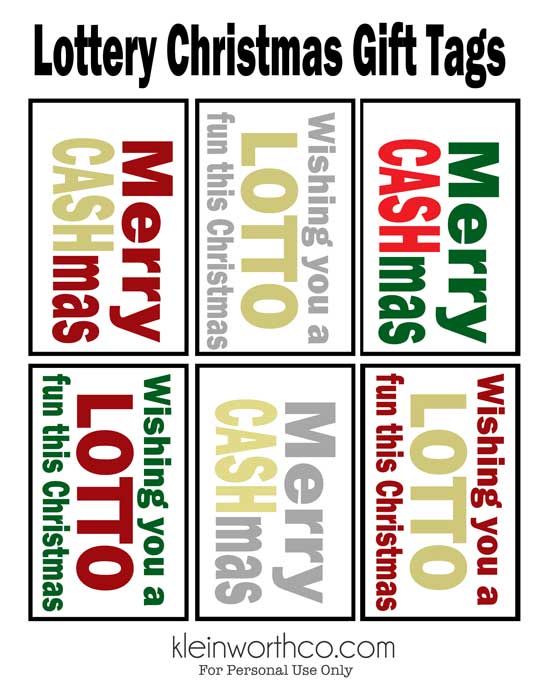 Once the new window opens- right click & save the file.