Fun FREE Valentine Printable Coloring Page Bookmarks are a great gift for classmates to help kids be creative & encourage reading too! Personalized & CUTE!
Are you gearing up for Valentine's Day? When I was a kid my parents would buy the little cards that I would sign & stuff in the envelope with a piece of candy. That was the ritual year after year, long before things like personal computers & the ability to find things on the internet to download & print for free.

It was fun but because I homeschool my kids we didn't do a whole lot of the same through these school years. But when we had a party to go to or they wanted to give Valentines to their friends we would come up with a little craft or homemade project for them to gift.
This year they really wanted to encourage reading, so we thought it would be fun to create a coloring page bookmark.
Valentine Printable Coloring Page Bookmarks
This post contains some affiliate links. Click here to read my full disclosure policy.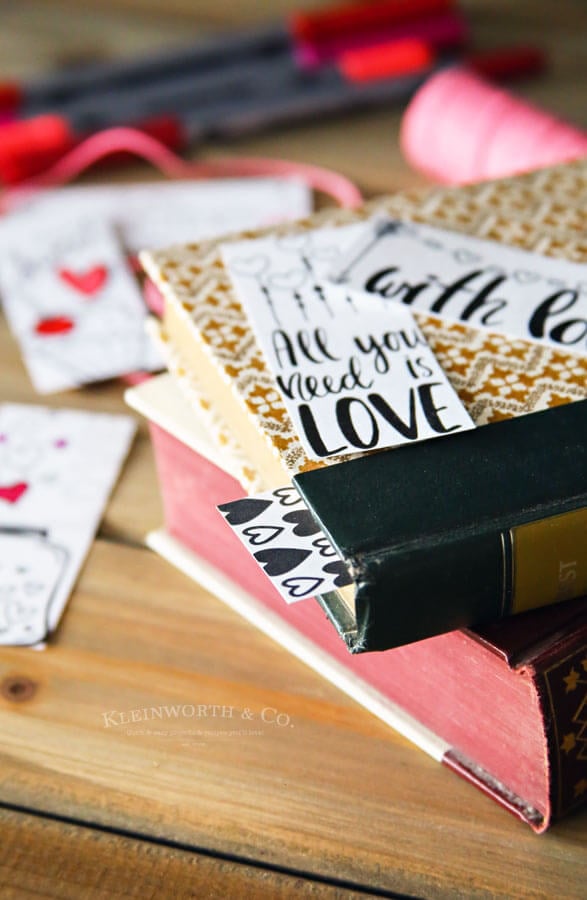 The girls are really loving my new coloring book & even gave a copy to their friends for Christmas gifts this year. So they are really on the coloring page bandwaggon & wanted to make more fun coloring opportunities.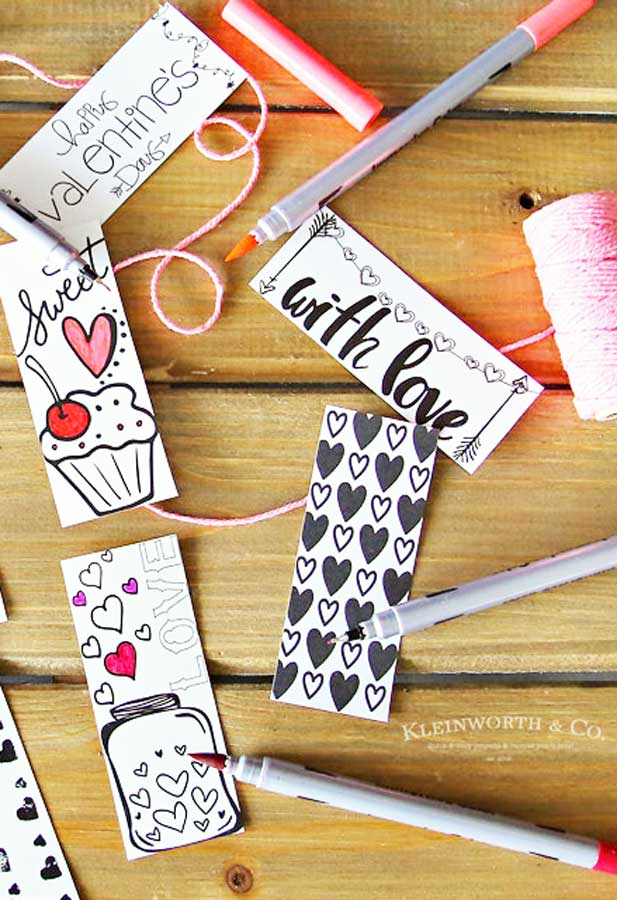 They really love to draw & be creative. I was an art major in college, so adding some coloring time to practice color theory is something I encourage.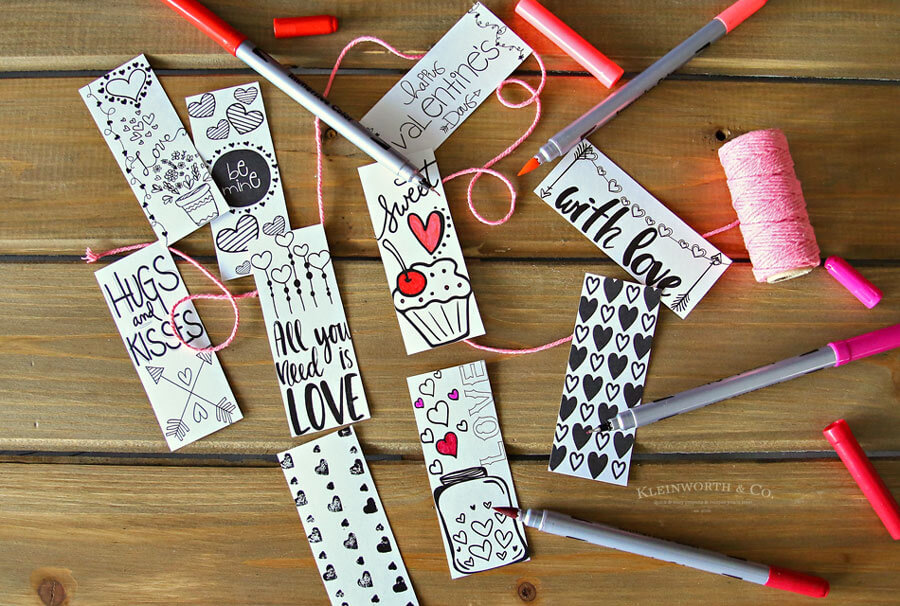 Free Printable Valentine Bookmarks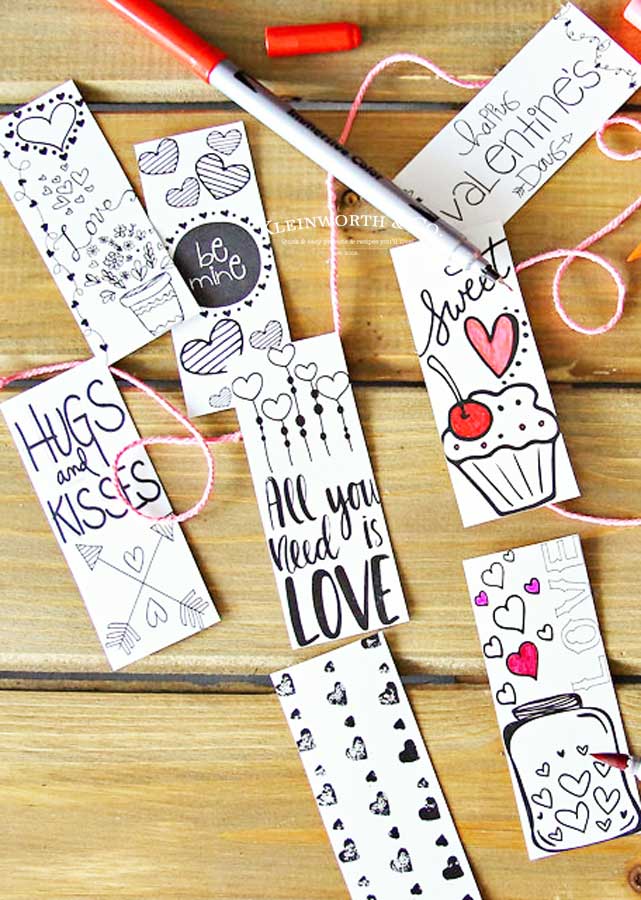 Here are my favorite coloring tools to use with these & some goodies to include along with them too!
Printable Valentines for Kids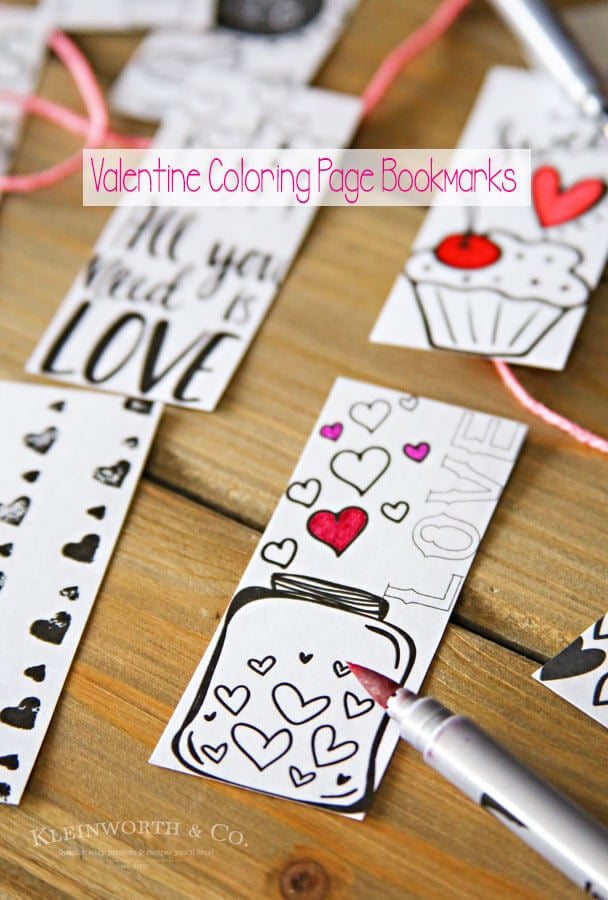 These not only encourage creativity, but reading too. It's a WIN-WIN in my book!
Scroll to the bottom to download the Printable
If you love this – you don't want to miss our latest book!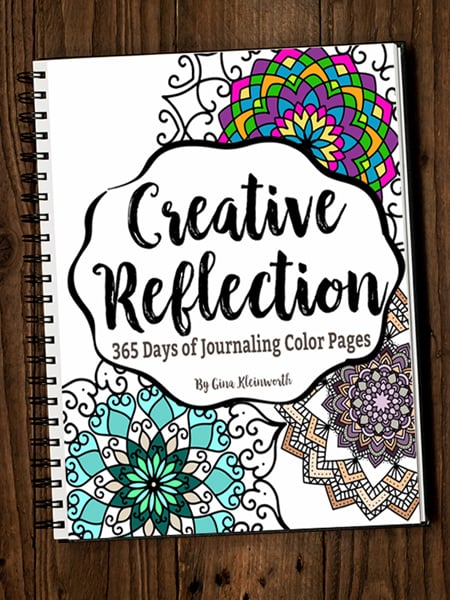 Creative Reflection – 365 Days of Journaling Color Pages
365 Journaling prompt coloring pages + monthly & yearly goal sheets AND 14 free color pages
Nearly 400 printable coloring pages for just $9
Looking for more fun Valentine Ideas?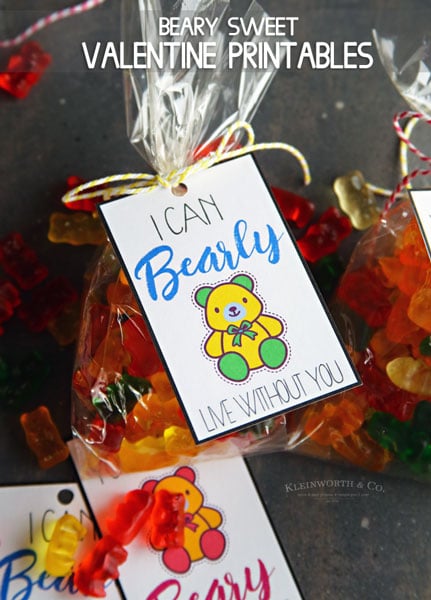 Beary Sweet Printable Valentines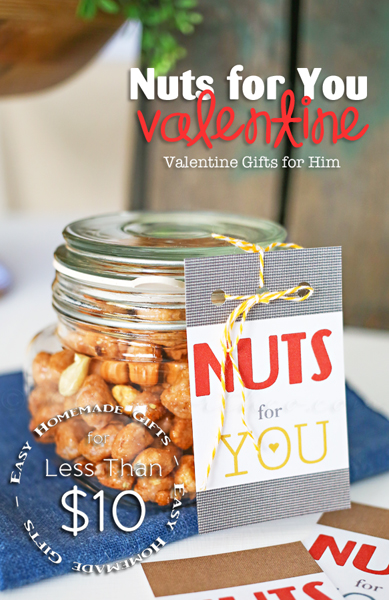 Nuts for You Valentine Printable

Click "DOWNLOAD Valentine Printable Coloring Page Bookmarks HERE" below to download. Once the new window opens, right click to save the image. From there you can print it as needed.
**Note – this is for personal use only. This printable is not to be used as part of items you are selling or redistributed for profit any way. It is not be offered for download from any other site than this one (owner) or to be pinned and redirected to anywhere other than kleinworthco.com.