Do you love sugar cookies? What about chocolate sugar cookies? Yeah- I thought that might get your attention. I originally shared this Valentine Chocolate Sugar Cookies recipe last year on Or So She Says but never had the chance to share it here before Valentine's Day. Chocolate sugar cookies are my favorite variety so whenever I have the choice between standard vanilla or the chocolate – I will always go for the chocolate.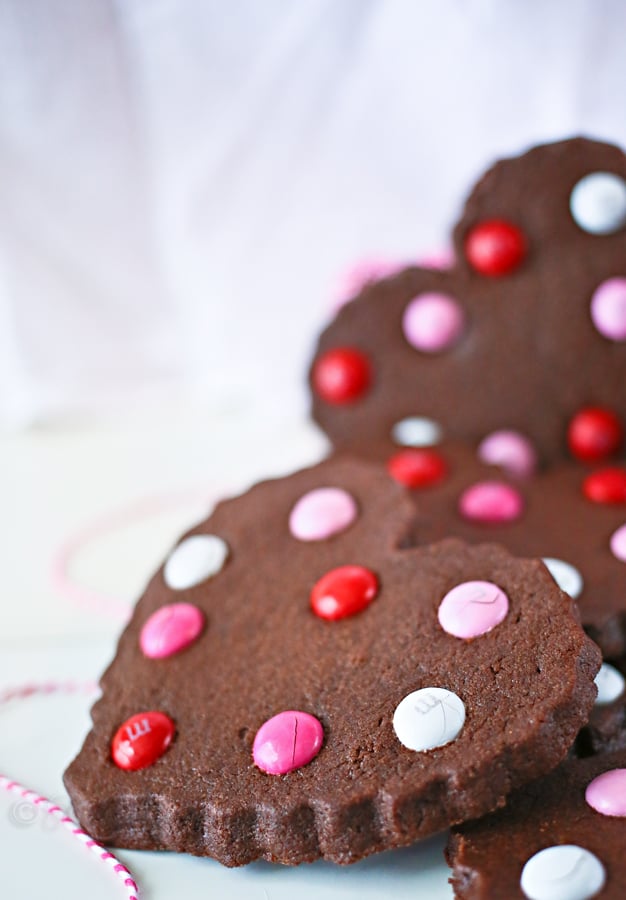 I used my scalloped heart shaped cutters – my favorite ones out of all my hundreds of shapes. These really are so good. Soft & chewy & those M&M's add just that little something extra to make them fabulous.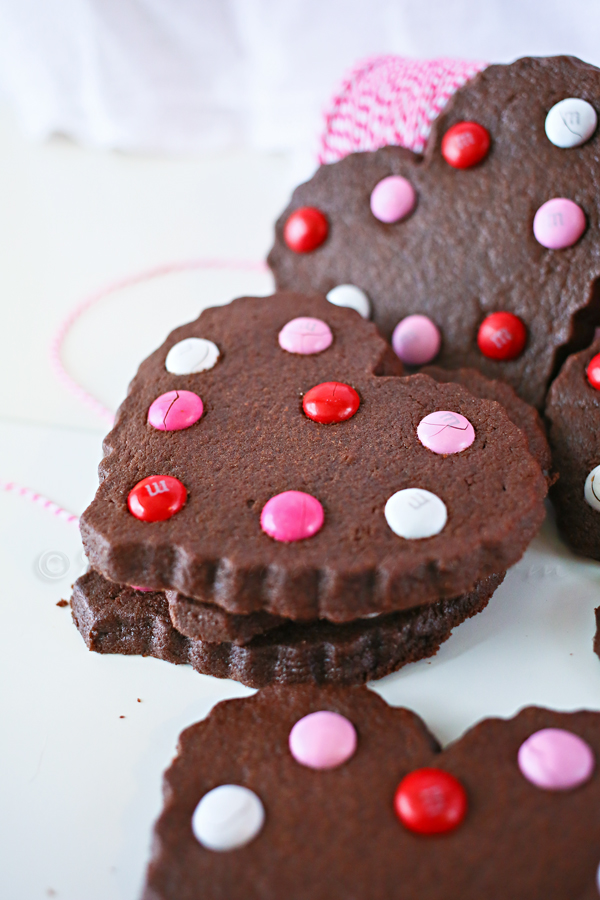 I absolutely love these cookies. Their fun Valentine colors…..the fact that they are chocolate. Love them.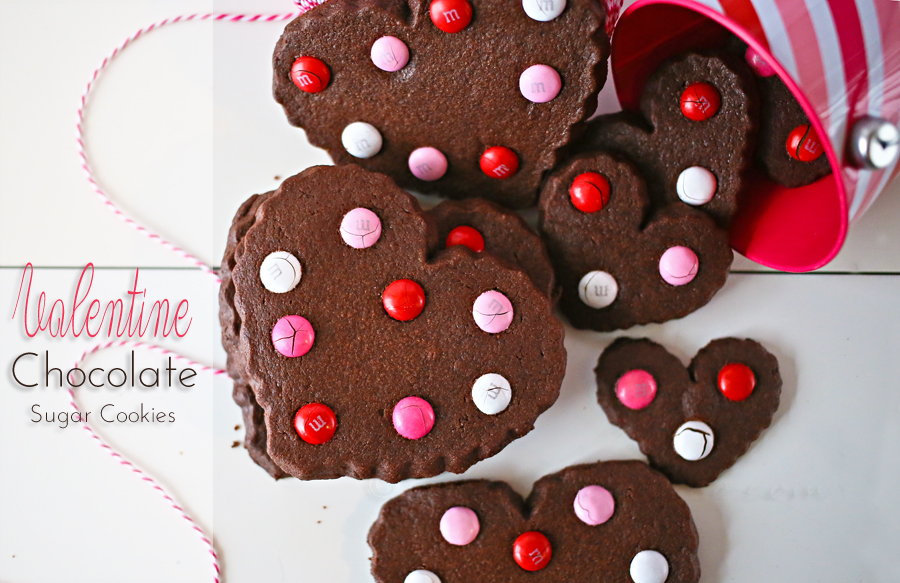 I originally thought that these cookies would be frosted. But then I realized that I had just purchased SO MANY bags of M&M's with the intention of using them in baking. Before long all these red & pink candies won't be able to be used in my baking & there they will sit. Then someone will just have to eat them – plain, possibly a whole bag….in one sitting. Yeah- you see why I have to use them in a recipe.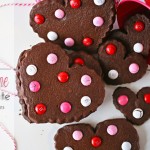 Valentine Chocolate Sugar Cookies
Ingredients
1-1/4 cup granulated sugar
2 sticks butter - room temperature
1 egg
1 tsp vanilla extract
2 cups all-purpose flour
1/2 cup dutch process cocoa powder
1/2 bag milk chocolate Valentine M&M's
Instructions
In mixer- combine butter & sugar. Beat on medium speed until light & fluffy.

Turn the mixer to low & add egg & vanilla. Beat until just combined.

Slowly beat in flour & cocoa.

Transfer dough to large piece of parchment paper.

Place another piece on top & roll out to about 3/4 inch thick piece of cookie dough between the 2 sheets of parchment.

Place on cutting board & refrigerate at least 30 minutes.

Once dough is finished chilling- preheat oven to 350 degrees.

Remove top layer of parchment & use your cutters to cut your hearts.

Use a thin spatula to transfer cut out cookies to ungreased cookie sheet.

Place your M&M's on your cookies & bake 10-13 minutes.

Allow to cool on baking sheet completely before transferring to airtight container.

Repeat rolling, cutting & baking until you have used all the dough.

Enjoy!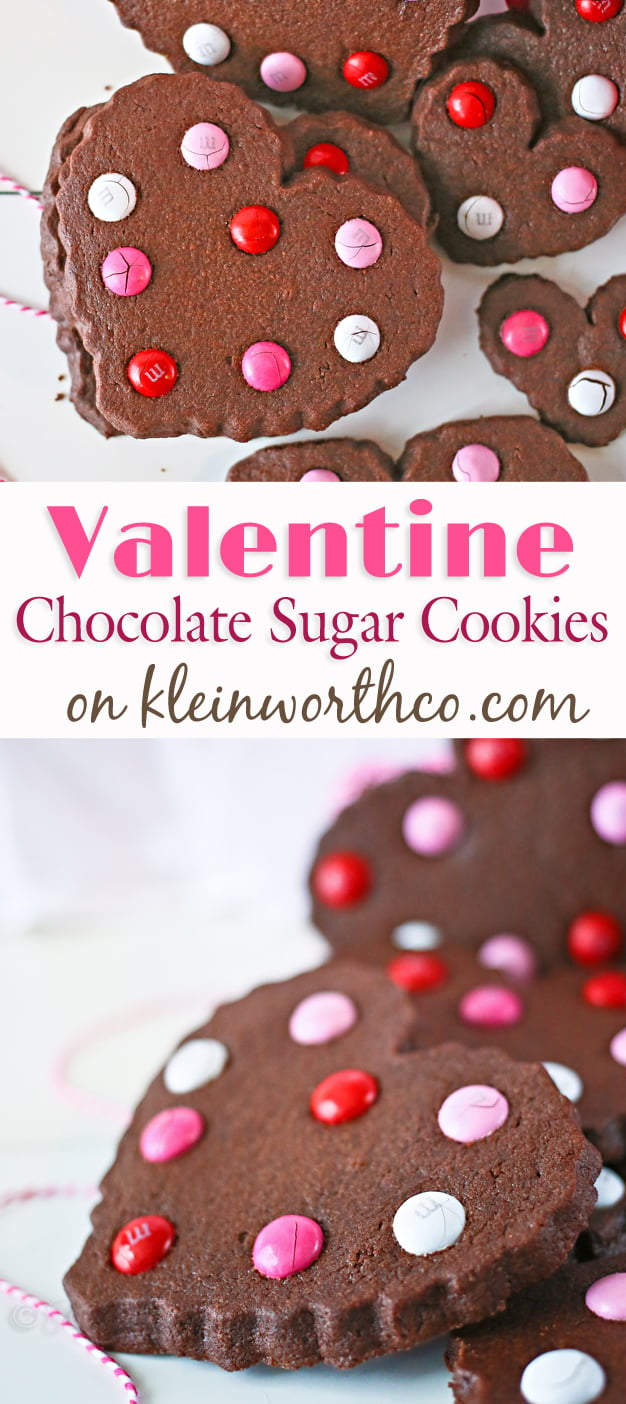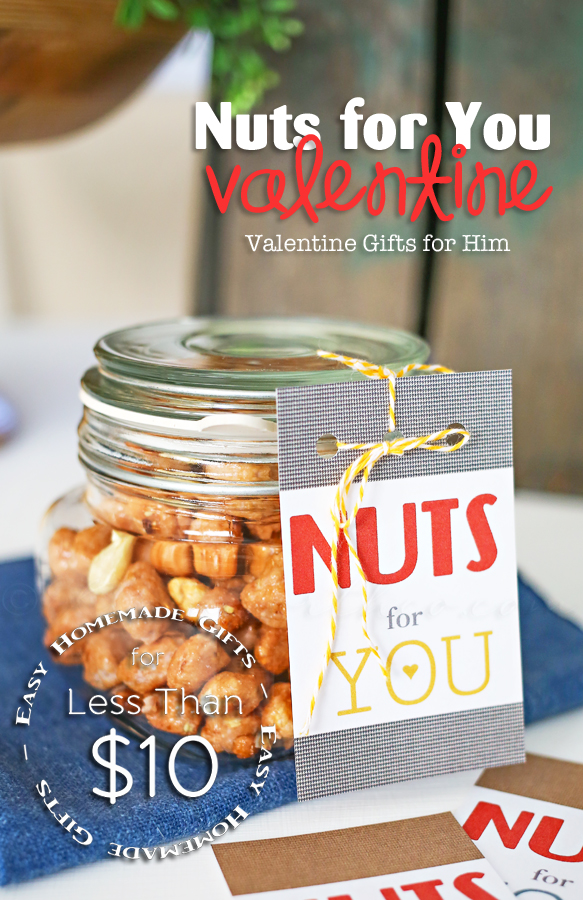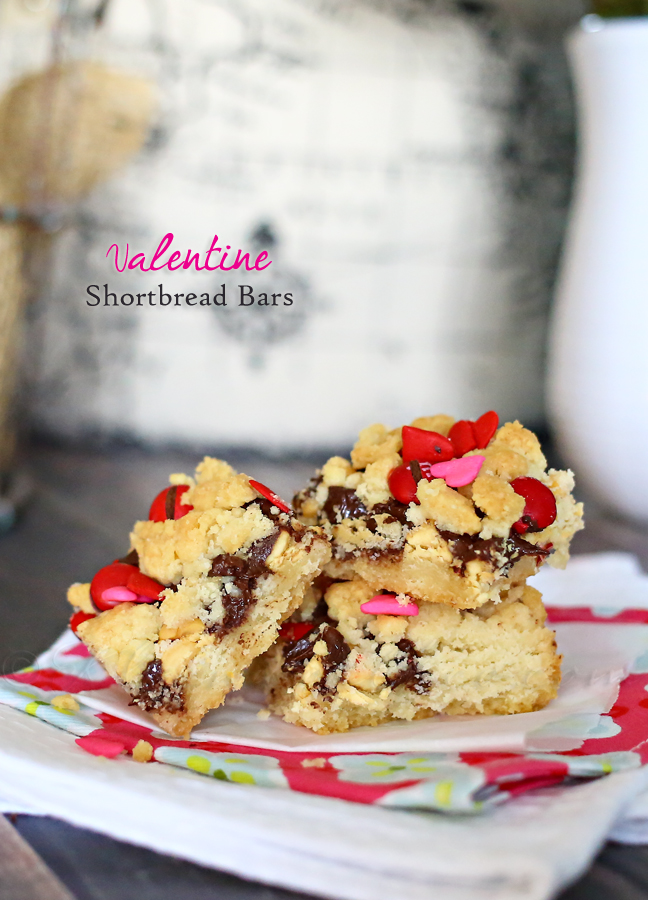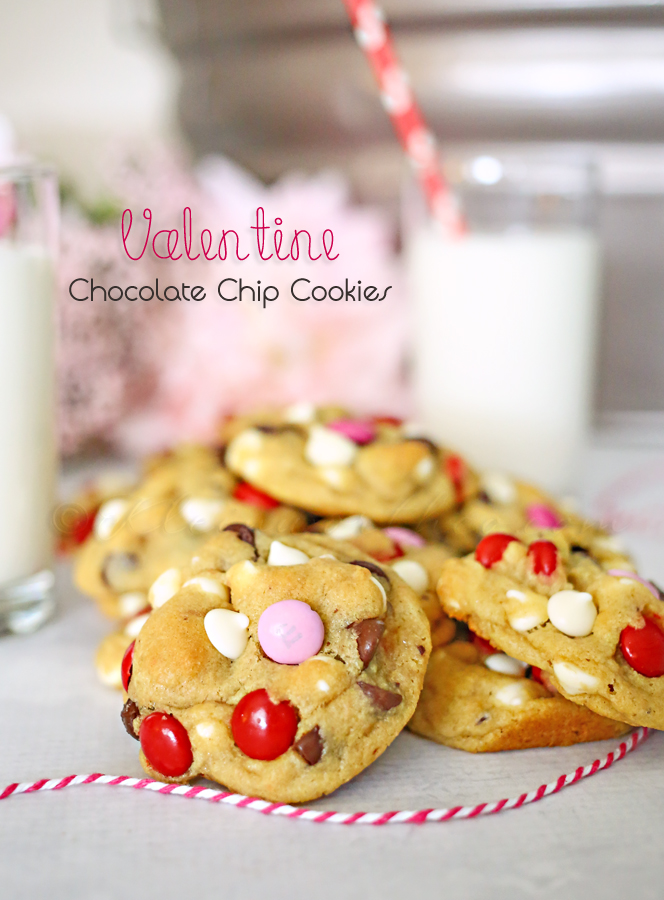 Valentine Chocolate Chip Cookies
To see where I am linking today- visit HERE
0